THE LA RAZA-OCCUPIED COUNTY OF LOS ANGELES ALONE PUTS OUT MORE THAN A BILLION IN WELFARE FOR MEXICO'S ANCHOR BABY BREEDING PROGRAM.
OF THE TOP 200 MOST WANTED CRIMINALS IN LOS ANGELES, 186 ARE MEXICANS!
"Though Ghady used to work in a factory on
Broadway in downtown L.A.— often referred to
as Little Mexico City—she now collects $580 in
welfare payments and $270 in food stamps for her
two American-born children."
One of Mexico's "Top Public Policy Priorities"
By Kausha Luna
CIS Immigration Blog, December 16, 2015
. . .
Speaking about Mexican nationals abroad, Ruiz Massieu praised the consular ID, or matricula consular, as a document that makes Mexican nationals a more "visibly productive" part of the communities in which they live. (The matricula card is mainly used by illegal aliens; legal immigrants, by definition, already have U.S. government-issued identification, such as green cards.) She went on to applaud states that accept the consular ID and denounced those that did not. Additionally, Ruiz Massieu said that one of Mexico's responsibilities is to "empower" Mexicans abroad, i.e.,
to ensure that they have full access to all the benefits and rights available to them.
To that end, Mexico has adopted a policy of encouraging eligible Mexican nationals to pursue U.S. citizenship. This line of reasoning also explains why Mexico decided to file amicus curiae brief in a lawsuit filed by four illegal-alien mothers whose children had been denied birth certificates by the Texas Department of State Health Services because the mothers had only matricula cards as ID.
. . .
http://www.cis.org/luna/migration-one-mexicos-top-public-policy-priorities
Census: 808,000 children of immigrants eligible to vote EVERY YEAR
THE LA RAZA-OCCUPIED COUNTY OF LOS ANGELES HANDS OVER A BILLION DOLLARS TO MEXICO'S ANCHOR BABY BREEDING FOR GRINGO WEFLARE PROGRAM.
NOT ONE LEGAL VOTED FOR THIS WELFARE!
EVERY MEXICAN ANCHOR BORN IN OUR OPEN BORDERS IS ALSO A CITIZEN OF MEXICO.
THE RISE OF LA RAZA SUPREMACY in AMERICA'S MEXICAN WELFARE STATE
Amnesty Activists Launch Campaign to Naturalize Immigrants, Register Them to Vote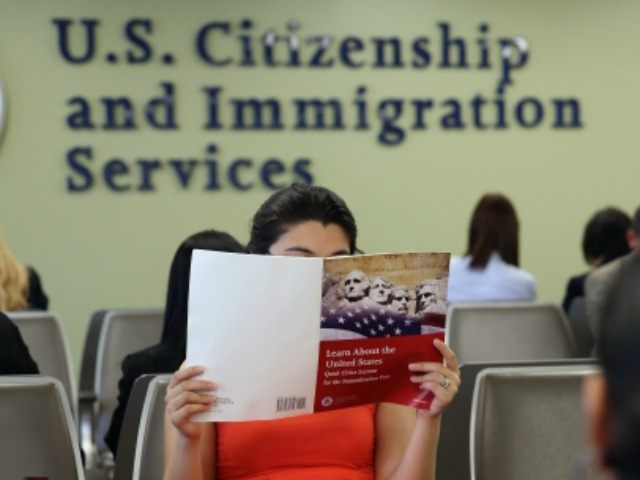 Amnesty activists are engaged in a new effort to encourage immigrants in the U.S. to naturalize and register to vote.
The Latino Victory Foundation and the National Partnership for New Americans launched the New American Democracy Campaign this week in an effort to increase immigrant participation in elections.
The government estimates there are about 8.8 million legal permanent residents who are eligible to apply for naturalization. According to the groups that launched the NADC Thursday, their goal is to increase the rate of naturalization in 2016 by 38 percent so that 1 million immigrants to become citizens next year.
Once citizens, NADC plans to assist the newly eligible with voter registration. Additionally the group will be encouraging the citizen children of immigrants to register and vote as well.
NADC organizers cited the recent political rhetoric as a mobilizing factor that compels those immigrants — and Latinos in particular — who are eligible to vote.
"Our community is under attack and our future is at stake," Cristóbal J. Alex, Latino Victory Foundation president, said in a statement. "Now more than ever it's important that those who are able to naturalize do so and make their voices heard at the polls. Research shows that newly naturalized Latino respondents have a high propensity to vote—67 percent voted at least once and 84 percent registered to vote."
The organization has a goal of engaging with 750,000 immigrants eligible to naturalize and assisting 98,000 with their naturalization applications as well as registering 45,400 naturalized immigrants to vote.
"Latinos and all immigrants need to use all of their power to defend their communities in this toxic political moment. That means naturalizing, registering and turning out to vote. The time is now," Joshua Hoyt, executive director of the National Partnership for New Americans, added.
According to the groups, they will "be heard" even if only 20 percent of the 8.8 million eligible legal permanent residents, 1.9 million citizen children of immigrants, and the 11.5 million Latino voters who did not turn out to vote show up to the polls.
In conjunction with its launch the campaign released a video using audio from GOP presidential candidate Donald Trump.
MEXICANS WILL VOTE FOR ANY CANDIDATE THAT PROMISES LA RAZA SUPREMACY ABOVE LEGALS AND AMERICAN LAWS, OPEN BORDERS, BILLIONS MORE IN ANCHOR BABY WELFARE and CONTINUED NON-ENFORCEMENT OF E-VERIFY!
THE COUNTY OF LOS ANGELES HANDS INVADING ANCHOR BABY BREEDERS MORE THAN A BILLION DOLLARS PER YEAR. NOT ONE LEGAL VOTED TO BE MEXICO'S WELFARE OFFICE!
"Though Ghady used to work in a factory on
Broadway in downtown L.A.— often referred to
as Little Mexico City—she now collects $580 in
welfare payments and $270 in food stamps for her
two American-born children."
HILLARY CLINTON HAS HAD A LONG HISTORY OF HISPANDERING FOR THE ILLEGALS' VOTES!
In 2008, Hispanics were a major factor in giving then-senator Obama the keys to the White House.
We understand that Hispanics groups (financed by Mr. Soros) will work to add a million voters to the rolls:  Immigrant rights activists have vowed to sign up 1 million immigrants — mostly Mexicans — for citizenship and...
December 15, 2015
So they are going to enroll a million Hispanics to vote?
We understand that Hispanics groups (financed by Mr. Soros) will work to add a million voters to the rolls:
Immigrant rights activists have vowed to sign up 1 million immigrants — mostly Mexicans — for citizenship and then quickly register them to vote in time to punish Donald Trump and his fellow Republicans at the polls in November for their harsh rhetoric.
The advocates say the new voters could make a difference in the presidential race, where most of the Republican field has tacked to the right in word and policy, and in key Senate races in Illinois and Florida, where Republicans will be reaching to hang on to critical seats.
So Hispanics are once again going to show up and vote Democrat? How has that worked out over the years?
In 2008, Hispanics were a major factor in giving then-senator Obama the keys to the White House.

He walked into the presidency with 60 votes in the U.S. Senate and a nice majority in the House.
Again, how did that work out? "No muy bien," or not very well. Democrat majorities did not pass immigration reform or the DREAM Act, as President Obama promised.
Anyway, the idea is to enroll Hispanics to punish Mr. Trump.
I agree that Mr. Trump often speaks too broadly, whether he is talking about criminals crossing the U.S.-Mexico border or keeping Muslims out of the country for a while.
To be fair, Mr. Trump has identified problems, but his solutions are not sensible, such as shipping back 11 million illegal immigrants. How is he going to do that?
So it's understandable that some Hispanics are offended. Most of the illegals in the U.S. are not rapists or criminals. They are here because someone is hiring them, and the immigration authorities are not going after the employers.
At the same time, shouldn't Hispanics be equally offended with President Obama and Democrats? After all, what's worse? A party that tells you what you want to hear to get your vote, or a guy who speaks before thinking through what he says?
They are both bad.
Last but not least, maybe Hispanics should punish Democrats by considering alternatives to a straight party voting. Why don't they try that first?
P.S. You can listen to my show (Canto Talk) and follow me
on Twitter.
Stopping the Flow of Illegal Immigrants

National Review Online, November 13, 2015
Estimates from the Center for Migration Studies and the Pew
Research Center show that, of the 11 million illegal
immigrants currently residing in the United States,
approximately 2.5 million arrived after Barack Obama's
inauguration. Yet the overall number of illegal immigrants in
the country has remained fairly static, meaning that illegal
immigrants have been coming and going in about equal
numbers. Why? Because, contrary to much political rhetoric,
many illegal immigrants are not here to stay, and so are very
sensitive to incentives: When the prospect of profitable work
outweighs the risk of falling afoul of law enforcement, they
come; when it doesn't, they leave.
. . .
It is crucial, though, that we end the flow of illegal
immigrants across our borders before dealing with those
already here — otherwise, an amnesty will inevitably only
draw the next population of illegal immigrants. To that end, a
Republican administration should, among other things, seek
to erect physical barriers along the southern border, end
catch-and-release policies, and work with Congress to defund
sanctuary cities.
Only after enforcement measures such as E-Verify are fully
implemented and the illegal population has been actually
declining should any other major measures be considered.
We're always told that it is urgent to bring illegal immigrants
"out of the shadows." But the plight of illegal immigrants is
no more urgent now than it was a few years ago, or a few
years before that.
. . .
http://www.nationalreview.com/article/427000/illegal-immigration-modest-but-comprehensive-solution-editors
NONE OF THESE SANCTUARY CITIES (CALIFORNIA IS MEXICO'S FIRST SANCTUARY STATE) ASK THE VOTERS TO APPROVE TAX HIKES TO PAY FOR MEXICO'S WELFARE STATE AND CRIME TIDAL WAVE IN OUR OPEN BORDERS!
BUT GRINGO PAYS AND PAYS AND PAYS!!!!
AMERICAN THINKER:\
Well, not for criticizing Trump, but for breaking the law and recklessly endangering their citizens by harboring and shielding from scrutiny illegal aliens among whose number may include assorted Islamic State agents, sympathizers and potential lone ...