GRAPHIC IMAGES of America coming under Mex Occupation
The NARCOMEX drug cartels now operate in
all major American cities and haul back to
NARCOMEX between $40 top $60 BILLION
from sales of HEROIN!
Heroin epidemic in the US reaches historic proportions
Heroin epidemic in the US reaches historic proportions
By Genevieve Leigh
12 December 2016
New data released by the Centers for Disease Control and Prevention (CDC) for 2015 expose a milestone in the ongoing US heroin epidemic, with opioid deaths rising by 5,000 since 2014, surpassing 30,000 for the first time in recent history. The data include deaths caused by all drugs in the opioid family, including prescription painkillers such as oxycodone and hydrocodone, synthetic opioids, primarily fentanyl, and illicit drugs such as heroin.
The increase in deaths is predominantly in the latter two categories, with heroin deaths rising by more than 2,000 cases, and fentanyl, a painkiller which can be up to 50 times stronger than heroin, which saw a 75 percent increase since 2014. This marks the first time since the 1990s that heroin deaths surpassed deaths from more traditional opioid painkillers such as oxycodone. It also marks the first year in recent history in which more people died from heroin-related causes than from gun homicides. To put this in perspective, gun homicides outnumbered heroin deaths by more than 5 to 1 as recently as 2007.
As shocking as these numbers are, the opioid epidemic is likely much more severe than this year's report reveals. Users who under previous circumstances would have died from overdosing, are now often being saved by a drug called naloxone (brand name Narcan), which reverses the effects of opioids within minutes, sending the user into almost instant withdrawal.
The staggering number of overdose deaths across the US over the past decade has prompted many states to issue blanket prescriptions making naloxone widely available to the public, saving thousands of lives, but also diluting the data on the severity of the epidemic.
In 2014, emergency responders in Maine alone saved 829 lives with naloxone. However, one report by the CDC suggests that naloxone is given by other drug users, rather than emergency responders, in as many as 83 percent of cases. This means that most overdose cases are not ever reported.
The problem of substance abuse in the United States is a symptom of a diseased society in which all the ills of capitalism coalesce to create a virtual breeding ground for addiction. Only in a society rocked by extreme poverty, unemployment and poor education, that lacks art and culture and preaches individualism, could such a murderous epidemic flourish to the scope we see today.
However, the more recent opioid problem in the United States has been exacerbated by dual components of the capitalist system. In addition to being the product of the deplorable conditions created by capitalism, opioid addiction in particular has been largely stoked by the criminal activities of the profit-crazed pharmaceutical companies, primarily Purdue Pharma.
Purdue Pharma released the painkiller OxyContin, a semisynthetic opioid, onto the market in 1995, marketing it as "revolutionizing" pain medication due to its long-lasting relief, an unprecedented full 12 hours. This claim was quickly proven to be a gross over-exaggeration by multiple clinical studies, and overwhelming doctor and patient complaints. In fact, there is substantial evidence suggesting that Purdue executives were actually well aware of this information before the drug hit the market.
However, without this added feature there would have been no incentive to use OxyContin as opposed to any other, less expensive painkiller. The cravings for the immense profit promised by OxyContin outweighed any moral sense of responsibility to the condition of humanity, and the company decided to carry through with its plans. The company would go on to net over $30 billion in sales over the next two decades.
According to the National Institute on Drug Abuse, in the early 1990s prescriptions for painkillers at US pharmacies increased by 2 million to 3 million each year. Then, from 1995 to 1996, the number of prescriptions jumped by 8 million.
The ways in which Purdue pushed the use of OxyContin is stunning and could easily be the topic of an entire book. Vox reports that "between 1996 and 2002, Purdue Pharma funded more than 20,000 pain-related educational programs through direct sponsorship or financial grants and launched a multifaceted campaign to encourage long-term use of [opioid painkillers] for chronic non-cancer pain."
One such "educational program" pursued by Purdue Pharma was a video promotion called "I Got My Life Back," which documented the experiences of six people who suffered from chronic pain and were treated with OxyContin.

The company distributed

15,000 copies of the video to be used in physician waiting rooms. A year after the video was released, the overall number of opioid painkiller prescriptions filled jumped by 11 million. Promotional materials were just one part of an aggressive marketing strategy, which also included monetary incentives for doctors who prescribed the drug.
In 2007 three of the company's executives were charged with misbranding the drug and massively downplaying the possibility of addiction. All three pleaded guilty due to the massive amount of evidence against them and the company settled with the US government for $635 million, a mere fraction of what was made off the drug.
According to the American Society of Addiction Medicine (ASAM), 80 percent of new heroin users started out misusing prescription painkillers. Ninety-four percent of respondents in a 2014 survey of people in treatment for opioid addiction said they chose to use heroin because prescription opioids were "far more expensive and harder to obtain."
The transition from prescription painkillers to heroin is likely due to a combination of the obvious addictive quality of opioids, but also the attempted solutions to the problem by the government. The last decade has ushered in a slew of new laws regarding prescription opioids in an attempt to restrict access to the drug.
However, these measures came much too late. With an entire generation already deep in the throes of addiction, making the drug harder for users to obtain meant that many would be compelled to turn to heroin as a more easily attainable, but ultimately more dangerous, substitute.
A 15-year-old Mexican boy driving a minivan near the Texas-Mexico border was arrested Thursday for attempting to transport $1.1 million worth of marijuana into the United States, according to a U.S. Customs and Border Protection press release issued Monday. Border Patrol agents working near the Harlingen Station in the Rio Grande Valley on Thursday morning witnessed large bundles being loaded into a red minivan. The agents followed the van until the driver pulled over, jumped out of the car and ran away. Agents successfully chased down the driver. An inspection of the van yielded 1,380 pounds of marijuana, which have an estimated U.S. street value of more than $1 million, according to the release. This is a prime example of how transnational criminal organizations are exploiting the youth. These young lives are deliberately put in danger for the profit of smuggling drugs and immigrants, chief patrol agent Manuel Padilla Jr. said in a statement. We continue to work with the community by presenting to local schools warning our children of the outcomes of working for these organizations, not only by potentially facing prison time, but also death.
"The number of heroin overdoses in Virginia in the first 9 months of this year has increased 89 percent compared to the previous year."
JW Reveals Shocking Details About Mexican
Our porous border brings other threats to our health and safety, as Chris Farrell, our Director of Investigations & Research, explains in

this piece

published by Fox News.
Mexican drug cartels are the "other" terrorist threat to America. Militant Islamists have the goal of destroying the United States.
Mexican drug cartels are now accomplishing that mission – from within, every day, in virtually every community across this country.
ISIS only dreams of exacting the human casualties the Mexican cartels achieve, despite decades of the "War on Drugs."
The Drug Enforcement Administration (DEA) estimates heroin-related overdose deaths increased 244 percent between 2007 and 2013.
The Substance Abuse and Mental Health Services Administration estimated nearly 1,000,000 American heroin users in 2014.
The DEA's 2015 threat assessment says Mexican drug cartels "remain the greatest criminal drug threat to the United States; no other group can challenge them in the near term."
Mexican drug cartels are engaged in an insidious and deadly attack on our country – right now.
The Commonwealth of Virginia declared a public health emergency on November 21, 2016, over the growing crisis of heroin and opioid addiction.
There has been an exponential increase and simultaneous shift, from prescription opioids to heroin (sometimes mixed with the synthetic narcotic fentanyl). For the Mexican drug cartels, the border is in Virginia, Ohio, New Hampshire, and all other communities across the country.
The American heroin market begins in the poppy fields of Mexico. Controlled by the cartels, and more recently assisted by Southwest Asians who provide agricultural production techniques (increasing both quantity and quality) – and combat training for the cartel armies (learned by fighting US forces).
The cartel armies are increasingly dangerous and more sophisticated. In May 2015, the Wall Street Journal reported foreign fighters training the Jalisco New Generation Cartel in how to shoot down Mexican Army helicopters. It's "win-win" for the Mexican cartels and the jihadis.
Barranca del Cobre (Copper Canyon) and the rural southwest corner of Chihuahua are the Sinaloa Cartel's base for poppy production. Reportedly, the same area has the largest concentration of Islamists in Mexico – surpassed, perhaps, only by Mexico City.
None of this information is "news" to U.S. law enforcement, intelligence, defense or diplomatic officials. The staff of the El Paso Intelligence Center (EPIC) literally watches it all go on – right under their noses.
How can this be? Here is the unpopular answer: We have an "insider threat" – corrupt law enforcement officers at the municipal, state and federal levels – who are bought and paid for by the Mexican cartels.
The corruption runs the gamut from turning a blind eye to accepting monthly stipends and performance bonuses deposited in banks in, for example, Ciudad Juárez.
The corrupt law enforcement officers are aided and abetted by corrupt elected officials and crooked lawyers who know how to work the system.
These are often popular local and regional public figures with business interests and standing in the community. They are also people who leverage their positions in order to "never miss an opportunity to miss an opportunity" when it comes to enforcement.
The corrupting process is facilitated in the United States by "legitimate" cartel fronts, in the agribusiness and transportation industries, among others. No one likes that answer, but it's the truth.
How else can tractor-trailer loads of heroin make it into the country? How has such an elaborate and efficient distribution system spread throughout the country and perpetuated itself for decades? One knowledgeable law enforcement source gave me an example:
"Does Walmart ever run out of milk? No. That's exactly what the cartel distribution system is like across the entire country. It only works so efficiently because of corruption."
The greatest criminal threat to the daily lives
of
American citizens are the Mexican drug
cartels.
Their corrosive power is killing Americans regardless of race, color, creed or zip code – and that undermines public confidence in the rule of law. The cartels corrupt our trusted public officials and institutions. Their violence and cruelty know no bounds.
What will President Trump and Attorney General Sessions do differently to defeat this "other" threat to the United States?
They need to start by "cleaning house" at the Justice Department and the Department of Homeland Security.
When someone self-righteously defends wide open borders, show him this article. I encourage you, as well. Watch Chris

here

as he discusses this most serious of issues.
THE AMERICAN DREAM IS DEAD!
THE DEMOCRAT PARTY and GOP AND
THEIR LOOTING PAYMASTERS ON WALL
STREET SUCKED THE BLOOD OUT OF THE
COUNTRY AND THEY'RE STILL DOING IT.
TO KEEP WAGES DEPRESSED WE HAVE
WIDE OPEN BORDERS AND A TRILLION
DOLLAR MEXICAN WELFARE STATE AND
CRIME TIDAL WAVE ON OUR BACKS!
Virginia declares opioid addiction a public health emergency
Virginia's health commissioner declared last week that opioid addiction in the state is a public health emergency. She issued a standing order allowing any resident of the state to access naloxone, which can reverse the effects of an opioid overdose.
According to Virginia Health Commissioner Marissa J. Levine, three people die every day in the state from opioid overdoses, while 12 people are treated in the emergency room.
The number of heroin overdoses in Virginia in the first 9 months of this year has increased 89 percent compared to the previous year.
In 2014, for the first time more Virginians died from opioid overdoses (728) than from car accidents (700).
According to the Virginia Hospital and Healthcare Association, between 2007 and 2015 there were 4,036 deaths in the state related to prescription opioid overdoses. Between 2011 and 2014, more than 1,300 babies in Virginia were born with neonatal abstinence syndrome due to the mother's drug use.
The declaration follows the release of a

surgeon general's report

that found one in seven Americans face substance addiction, but only 10 percent ever receive any assistance. According to the report, last year over 27 million people in the United States used illicit drugs or misused prescription drugs.
According to the Centers for Disease Control and Prevention, 61 percent of the 47,055 drug overdoses in 2014 were due to opioid use. That translates to an average of 78 opioid overdose deaths in the United States every day. This number has nearly quadrupled since 1999.
The number of overdoses and resulting deaths has worsened due to the use of stronger opioids, such as fentanyl and carfentanil.
Fentanyl, a synthetic opioid, is estimated to be 50 to 100 times as potent as morphine, according to the National Institute on Drug Abuse. The fast-acting nature of fentanyl increases the likelihood and lethality of overdoses compared to heroin or other prescription drugs.
Carfentanil, an analog of fentanyl, is a tranquilizer used for elephants and other large animals. It is 10,000 times as potent as morphine. The drug has never been tested on humans in clinical trials, so there is little is known about the drug, including the lethal dose range. Drug users often mistake carfentanil for heroin or heroin mixed with fentanyl because of their similarity in appearance, heightening the danger of the drug.
Carfentanil-related incidents have been concentrated in the states of Indiana, Ohio, Pennsylvania, Kentucky and West Virginia, but also further south in Georgia and Florida. Incidents have also emerged in Virginia, according to the state's health commissioner.
The potency of these stronger opioids means that overdose victims typically require multiple doses of naloxone to be revived. They have been at the root of the recent spate of overdoses in cities such as

Huntington

, West Virginia in August and

Akron

, Ohio in September.
A driving factor in the rise in opioid addiction and deaths from overdoses in the past 15 years is the increase in the number of prescriptions for opioid painkillers, such as oxycodone, hydrocodone and fentanyl—marketed as OxyContin, Percocet, Vicodin, Subsys, etc. Aggressive marketing by drugmakers has magnified the opioid epidemic, while at the same time enriching pharmaceutical companies.
Purdue Pharma, for example, encouraged doctors to prescribe OxyContin for all types of aches and pains, not just those associated with terminal illnesses. In order to distinguish the drug from cheaper, generic opioid painkillers, the company marketed the drug as providing 12-hour relief. When patients complained that the medication lost its effectiveness prematurely, Purdue encouraged doctors to prescribe higher doses for the same time interval—increasing the risk of addiction and overdose.
The drug became a blockbuster and placed the owners of Purdue, the Sackler family, onto Forbes' list of the 20 wealthiest families with a personal wealth of $14 billion. The company, now based in Stamford, Connecticut, has

opposed

any attempts to place restrictions on prescribing OxyContin, while showering politicians with campaign cash.
Insys Pharmaceuticals, based in Chandler, Arizona, is the manufacturer of a rapid-acting version of fentanyl marketed as Subsys. The company is currently under investigation in more than 15 regions by state attorneys general, federal prosecutors and regulators over its business practices and marketing of Subsys.
In a 22-count criminal indictment filed in Mobile, Alabama against two doctors prescribing vast quantities of opioid painkillers, federal prosecutors allege that Insys effectively bribed doctors by rewarding them for writing large numbers of prescriptions for Subsys, prescribing a combined $4.9 million worth of the drug, according to a recent article in the

Wall Street Journal.

An analysis of federal data by the

Journal

found that the top 20 prescribers of Subsys for Medicare patients in 2014 were also the largest recipients of consulting and other fees from Insys.
Dr. Gavin Awerbuch, for example, a Michigan neurologist who recently pled guilty to prescribing Subsys for no legitimate medical purpose, wrote $10.1 million worth of Subsys prescriptions for Medicare patients between 2013 and 2014, and received $90,000 in fees from Insys from August 2013 through 2015.
Insys is run by billionaire John N. Kapoor. Prior to co-founding Insys in 2002, Kapoor gained control of LyphoMedi in 1987 through a $50,000 investment. He quadrupled the price of the company's decades-old drug that was being used to treat AIDS, before selling the company in 1990, a sale that made him more than $100 million.
Subsys, approved by the Food and Drug Administration (FDA) in 2012, was the company's first new product. The drug now captures half of the prescriptions for rapid-acting fentanyl. Since 2013, the company's revenue has tripled, while its profits grew by 45 percent to $58.5 million.
"The drug's success," notes the

Journal

, "was underpinned by tactics that Dr. Kapoor used to great effect at his previous companies, charging high prices and employing a low-salaried, highly motivated sales force."
Since the launch of Subsys four years ago, Insys has more than doubled the price of the drug.
The company's 250 sales representatives focus on doctors who are the highest prescribers of fast-acting fentanyl. Sales reps are paid a low base salary, but have financial incentives to push doctors to prescribe the largest number of prescriptions, at the highest doses possible, through sales commissions.
According to the

Journal,

staff from the company's reimbursement center would often call up and lie to pharmacy benefits managers—for example, pretending to be from the office of the doctor that wrote the prescription, or lying that the patient had cancer—to ensure that Subsys would be covered by insurance, which generally limits coverage to cancer patients or requires patients to seek out a lower-cost alternative first.
And while some drugmakers have profited handsomely while contributing to the opioid epidemic, others pharmaceutical companies are intent on profiting from the crisis by jacking up the price of the drug used to treat opioid overdoses, naloxone.
Naloxone binds to the opioid receptors in the central nervous system, and is considered to be an "antidote" to opioid overdose. Discovered in the early 1960s and approved by the FDA in 1971, naloxone has few side effects and is included in most emergency responder kits. It is administered either through intravenous injection or a nasal spray.
"For people who regularly take opioids, including those who take the drugs as prescribed by the doctor for pain, having naloxone on hand can mean the difference between life and death," Phillip Coffin, M.D., the director of the Substance Use Research Unit at the San Francisco Department of Public Health, told

Consumer Reports

in September.
This past May, Politico broke the story on the dramatic price hikes on naloxone formulations. Drugmakers are increasing the price of a drug that has long been available at a low price, similar to the widely publicized price hikes of EpiPen by

Mylan

and Daraprim by

Turning Pharmaceuticals

. There are currently five different formulations on the market. The most common formulation of nalaxone is made by Amphastar Pharmaceuticals, which in October 2014 raised the list price of its 10 pre-filled, 2-milliliter syringes from $120 to $330.
Likewise, Kaleo Pharma raised the list price for its two single-dose Evzio injectors from $575 two years ago to $3,750. Between 2005 and 2014, Hospira, now owned by Pfizer, jacked the price for two vials of its generic version from $1.84 to $31.66.
Mylan released an additional generic version in 2014, while Adapt Pharma's Narcan nasal spray was approved in 2015. The competition between multiple formulations, however, has done nothing to bring down the price.
Kaleo, for example, has used its price increases to help cover patient copays, which encourages patients to purchase more expensive branded drugs and ultimately drives up insurance rates. The only change made to the company's latest auto injector is the packaging, which now includes voice-activated instructions.
The price hikes, moreover, have nothing to do with actual cost of manufacturing the drug.
"We're not talking about a limited commodity," Dan Bigg, the executive director of the Chicago Recovery Alliance, told

Business Insider

in August. "Naloxone is a medicine that is almost as cheap as sterile sodium chloride—salt water."
"This is an older generic drug on the World Health Organization's list of essential medicines. It costs pennies in other countries," Baltimore Health Commissioner Leana Wen, told

Consumer Reports

. "It's completely inappropriate and, frankly, shameful that we are faced with these rising prices in the midst of an opioid epidemic. No one should be dying because we can't afford this drug."
The price hikes are "not conscionable," Wen told

Politico

. "We have not been able to understand what is motivating them except for profit."
"One concern is that money for naloxone is coming out of the same pot as money for treatment and prevention," Alison Knopf, editor of Alcoholism & Drug Abuse Weekly, told

Stat News

this past summer. "The costlier it is, the less money for treatment and prevention."
While price hikes for pharmaceuticals are often cushioned through insurance coverage, the story is different with naloxone.
"In the case of naloxone," Daniel Raymond, policy director of the Harm Reduction Coalition, told CNBC in September, "when it's purchased directly by health departments, or community organizations or police departments, there's no buffer, they pay the whole cost, so any increase in price erodes their purchasing power, and they're either able to purchase fewer or they're gonna need to find additional dollars to keep pace with the demand."
The source of the drive by pharmaceutical companies to aggressively market prescription painkillers while at the same time hiking the price of the antidote to opioid overdoses, is the same one that lies at the root of the immense social crisis that is ultimately responsible for the epidemic of opioid addiction and overdoses, and the completely inadequate response to address these social problems: the profit system.
The complex interaction between personal and social problems, between brain chemistry and social conditions, the sense of desperation and hopelessness, the lack of social support and connection, all of the factors that come together to produce substance abuse, addiction and drug overdoses, in the final analysis, have their basis within a social system in which every decision is based upon the profit needs of corporations and where the vast majority of the population faces stagnant or declining wages, crushing debt and unrelenting economic uncertainty and austerity.
GRUESOME!
SCROLL DOWN FOR IMAGES - go to link!
post on your facebook and all social media!
Recognizing the role of poverty,
unemployment and other life stresses as
contributing factors to addiction, the surgeon
general's report recommends initiatives to
provide affordable housing, job training and
recovery support to "address the risk and
protective factors that are most actionable at
SOARING POVERTY AND UNEMPLOYMENT UNDER OBAMA'S
O

PEN
BORDERS
POLICIES.
IT WORKS! BUT ONLY FOR THE SUPER RICH!!!
"The same period has seen a massive growth of social inequality, with income and wealth concentrated at the very top of American society to an extent not seen since the 1920s."
"He (Trump) is able to get a hearing because millions of people are being driven into economic insecurity and poverty while the rich and the super-rich continue to amass obscene levels of wealth. He is able with some success to divert mass discontent along reactionary nationalist and racialist channels precisely because what passes for the "left" in American politics, anchor by the Democratic Party, has moved ever further to the right, culminating in the Obama administration which has presided over endless war and an unprecedented redistribution of wealth from the bottom to the top of the economic ladder."
THE OBAMA SOLUTION TO END WHITE CHRISTIAN AMERICA:
MEXICO: AMERICA'S DRUG DEALER!
The same period has seen a massive growth of social inequality, with income and wealth concentrated at the very top of American society to an extent not seen since the 1920s.
http://mexicanoccupation.blogspot.com/2016/08/obama-clintonomics-their-crony.html
"This study follows reports released over the past several months
documenting rising mortality rates among US workers due to drug
addiction and suicide, high rates of infant mortality, an overall
leveling off of life expectancy, and a growing gap between the life
expectancy of the bottom rung of income earners compared to
THE MEXICAN DRUG CARTELS HAVE
GREATLY BENEFITED FROM BARACK
OBAMA'S SABOTAGE OF HOMELAND
Mexican Cartels Coaching
Illegal Immigrants to Request
Asylum, Say Agents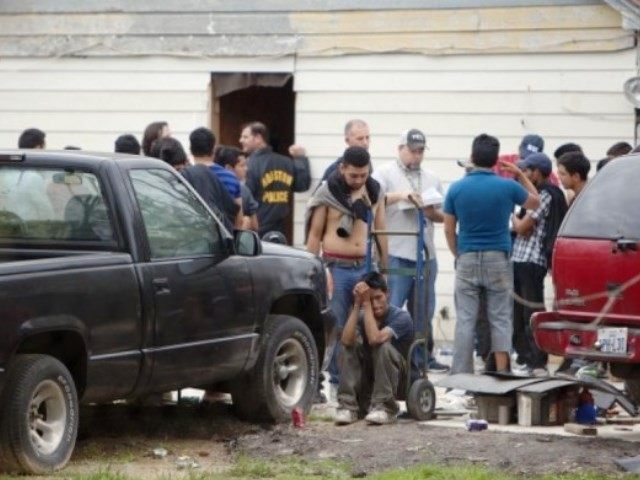 The new orders by the Obama Administration to release Haitians caught at the border will only exacerbate the current situation since Mexican cartels are now coaching illegal aliens on how to game the U.S. immigration system, Border Patrol agents said.
"They are being told that all they have to do is request asylum and claim to be in fear and they will be released," said Garza who is a U.S. Border Patrol agent but is able to talk to the media in his capacity as local union president.
In the case of Haitians, Breitbart Texas has reported on how they arrive to Mexico claiming to be African to receive a 20-day permit to pass through the country northward. With that permit, they have been arriving at U.S. international bridges requesting asylum.
The move continues to overwhelm U.S. authorities as the number of asylum seekers continues to rise, adding more work to the already overwhelmed agents who, according to NBPC officials, lack manpower, equipment, and help from Washington.
"On one hand you have the asylum seekers, but then on the other you have the people (other illegal immigrants) who come across the river and try to get around us," Garza said. "If we do apprehend them, the first thing they do is claim asylum because they have been told that they will be released."
Since federal authorities have run out of space in detention facilities, they have been releasing asylum seekers and illegal immigrants with a court notice telling them to appear at a later date.
"This is an orchestrated strategy by the cartels and the human smuggling organizations where they are coaching these individuals," he said. "The recent moves by the administration will only serve as bait to draw more individuals to risk their lives at the hands of these ruthless criminal organizations."
Surgeon general's report: One in seven Americans face substance addiction
One in seven Americans will become addicted to drugs or
alcohol in their lifetimes, but only 10 percent of those affected
will ever receive any help in treating their addictions. These
are some of the grim statistics provided in a new report
released Thursday by the US surgeon general and the
Department of Health and Human Services.
"Facing Addiction in America: The Surgeon General's Report on Alcohol, Drugs, and Health" reports that over 27 million people in the United States reported current use of illicit drugs or misuse of prescription drugs in 2015, and over 66 million people reported binge drinking in the past month.
The victims of this health and societal crisis are the tens of thousands of lives lost and ruined each year due to substance misuse. Substance addiction cuts across all segments of society, but has hit rural communities, the deindustrialized Rust Belt and impoverished areas of Appalachia particularly hard.
Alcohol misuse contributes to 88,000 deaths in the US every year; 1 in 10 deaths among working adults is due to alcohol misuse. In 2014, there were 47,055 drug overdose deaths, including 28,647 people who died from a drug overdose involving some type of opioid, more than in any previous year on record.
The report uses the term "misuse" as opposed to "abuse" in an effort to remove some of the stigma of addiction to encourage and facilitate treatment.
While the US spends more than any other country on health care, it ranks 27th in life expectancy, at a time when life expectancy continues to increase in other developed countries. The report notes that this disparity in life expectancy "is largely due to substance misuse and associated physical and mental health problems."
The report points to recent research showing an unprecedented increase in mortality among middle-aged white Americans between 1999 and 2014 that was largely driven by alcohol and drug misuse and suicides, although this trend was not witnessed in other racial and ethnic populations.
The surgeon general estimates that substance
misuse disorders cost "more than $400
billion annually in crime, health and lost
productivity." The human costs are
from motor vehicle crashes, intimate partner
and sexual violence, suicide attempts and
fatalities, overdoses, and numerous health
problems.
In 2014, 9,967 people were killed in motor vehicle accidents in the US while driving under the influence of alcohol, accounting for nearly one third of all traffic-related fatalities. While there are approximately 1.3 million arrests for driving under the influence each year, this number represents only about 1 percent of the actual alcohol-impaired driving incidents reported in national surveys.
The Centers for Disease Control and Prevention (CDC) reports more than 2,200 alcohol overdose (alcohol poisoning) deaths in the US each year, an average of six a day. More than three quarters of alcohol overdose deaths occur among adults between the ages of 35 and 64, and 76 percent who die are men.
In 2014, 47,055 drug overdose deaths occurred in the US, with 61 percent of these the result of opioid use, including prescription opioids and heroin. The number of people dying from opioid overdoses increased nearly fourfold between 1999 and 2014.
The report notes that the over-prescription of opioid pain relievers beginning in the 1990s has led to a rapid escalation of their use and misuse among a wide demographic of men and women across the US. The use of opioids is so widespread that more people use prescription opioids (38 percent) than all tobacco products combined (31 percent).
Nearly 30,000 people died due to a heroin or prescription
opioid overdose in 2014, and an estimated 20,000 died as a
result of an unintentional overdose of alcohol, cocaine, or
non-opioid prescription drugs.
The illegal manufacturing and distribution of synthetic opioids such as fentanyl, which are often combined with heroin or distributed as heroin, are contributing to the rapid increase in opioid overdose deaths.
Alcohol and drug misuse have numerous longer-term effects on physical and mental health. Heavy drinking can lead to hypertension, liver disease and certain cancers; regular marijuana use is associated with chronic bronchitis; and use of stimulants such as cocaine can lead to heart disease.
Alcohol and substance misuse during pregnancy can result in long lasting health effects for the baby. Alcohol misuse can cause fetal alcohol spectrum disorders (FASDs), resulting in physical, mental and behavioral problems in children. It is estimated that FASDs affect as many as 2 to 5 percent of the population. The opioid crisis has resulted in a fivefold increase in the number of babies dependent on opioids at birth.
The National Survey on Drug Use and Health (NSDUH) found that among the more than 265 million Americans aged 12 and over in 2015, almost 8 percent of this population met diagnostic criteria for a substance use disorder for alcohol or illicit drugs. Another 1 percent met the criteria for both an alcohol and illicit drug use disorder.
Although 20.8 million people met the diagnostic criteria for a substance use disorder in 2015, only 2.2 million of them received any type of treatment. The surgeon general's report is short on answers as to why this is the case.
The report includes a chapter on "The Neurobiology of Substance Use, Misuse, and Addiction," which describes the three main circuits in the brain involved in addiction, and explains how substance use can "hijack" the normal functioning of these circuits.
"Understanding this transformation in the brain is critical to understanding why addiction is a health condition, not a moral failing or character flaw," the authors note. They also point to medications that have proven useful in treating both drug and alcohol addiction, but which have been often overlooked and under-prescribed.
The surgeon general's report recommends health professionals act on this research in their treatment of those suffering from addiction. However, the fact that 90 percent of those in need of treatment never receive it—and addiction and overdose deaths continue to skyrocket—points to deeper economic and social factors. This includes the lack of funding for alcohol and drug misuse treatment at federal, state and local level, leading to those in need often ending up in the prison system instead of in treatment.
Recognizing the role of poverty, unemployment and
other life stresses as contributing factors to
addiction, the surgeon general's report
recommends initiatives to provide affordable
housing, job training and recovery support to
"address the risk and protective factors that are
most actionable at the local level."
Arguing that "the health care system alone cannot address all of the major determinants of health related to substance misuse," the authors recommend rallying "community-based organizations, religious institutions, law enforcement, local businesses, researchers and other public, private, and voluntary entities" to tackle the crisis.
Under conditions where austerity and budget cuts can only be expected to deepen under the future Trump administration, such band-aid prescriptions offer little hope to the tens of millions suffering from addiction, many of whom face a future of increased health problems, overdose and death.