AMERICA: One paycheck and two illegals away from homelessness.
"The economists found that the pre-tax share of national income received by the
bottom half of the US population has been cut nearly in half since 1980, from 20
percent to 12 percent, while the income share of the top one percent has nearly
doubled, from 12 percent to 20 percent."


Under Obama, 10.7 Million More Use Food Stamps—A 32 Percent Jump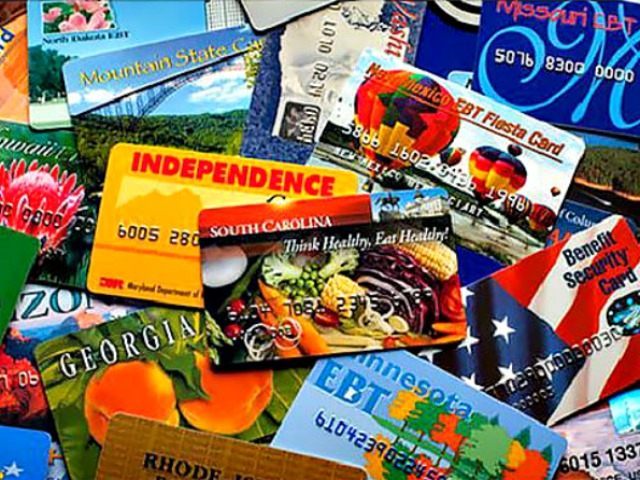 As President Obama prepares to leave office, his legacy will include an increase in the number of Americans using food stamps.
The number of food stamps recipients went up by 10.7 million people, a 32 percent jump, since President Obama took office in 2009, according to
data
released by the Department of Agriculture (USDA).
In 2009, 33,490,000 people received food stamp benefits. As of October 2016, the last month reported for FY 2016, 44,219,123
people
received food stamp benefits, an increase of about 10,729,000.
The U.S. population as of October 1, 2016 was 324,607,826, according to U.S. Census Bureau
estimates
. Therefore, the 44,219,123 people on food stamps represented 13.6 percent of the population.
The cost of food stamps to taxpayers also increased over the time Obama was in office. As of 2009, all food stamp recipients received up to $50.3 billion in benefits. As of 2016, that number has increased to $66.6 billion, an estimated increase of $16.3 billion.
The average monthly benefit for food stamp recipients, however, remains almost unchanged. In 2009, food stamp recipients received an average monthly benefit of $125.31, while in 2016 they received $125.51.
EVANSTON, ILLINOIS surrenders
THE MEXICAN OCCUPATION and LA RAZA SUPREMACY EXPANDS BORDER TO BORDER!
Evanston, Illinois surrenders to LA RAZA.
A municipality just outside Chicago, Illinois has now pledged itself to be a home for illegal aliens who want to be shielded from federal immigration law, officially claiming the mantle as a sanctuary city.