PHOTO-IMAGES OF AMERICA UNDER
…. THE PRICE WE PAID FOR THE CLINTON-BUSH-OBOMB SABOTAGE OF OUR BORDERS TO THE MEXICAN DRUG CARTELS
…. After the Clinton-Kaine and Speaker Paul Ryan's AMNESTY and expanded open borders
Twin Falls: Mexicans Plead Guilty to Local Meth Distribution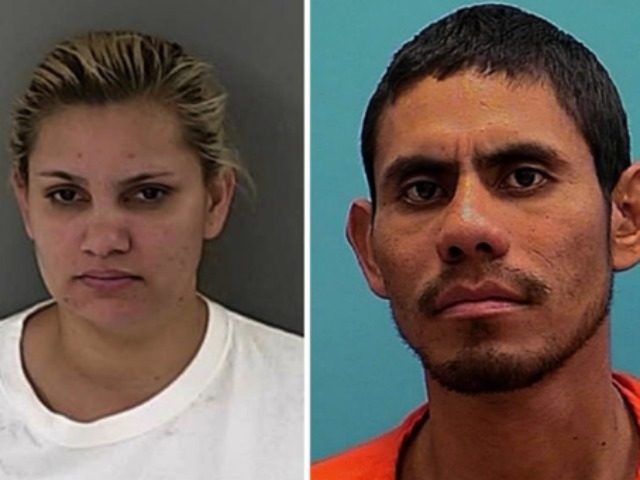 TWIN FALLS, IDAHO — The tentacles of a Mexican drug cartel have reached into picturesque southern Idaho, as a Mexican man and a woman pled guilty in federal court after being indicted on charges of selling highly addictive meth.
The guilty pleas were entered in Federal Court by 34-year-old Brenda Trinidad Jaime-Sainz, of Yakima, Washington, and 32-year-old Mauro Morales-Jimenez, of Buhl, Idaho. Terms of their plea agreements are sealed.
Jaime-Sainz made several drug deals to undercover agents. She had her 12-year-old son in the car with her on at least two occasions.
Court documents paint Jaime-Sainz and Morales-Jimenez as large quantity meth providers for Twin Falls and the surrounding area, with Jaime-Sainz bringing drugs in from neighboring Washington state and selling them to Morales-Jimenez.
Neither are native U.S. citizens. Authorities said Ms. Jaime-Sainz has ties to drug cartels in her native region of Sinaloa, Mexico. Mr. Morales-Jimenez has been previously deported.
Court documents describe the pair as large-
scale suppliers of drugs who were well-
armed, flush with cash and likely part of a
larger operation connected to Mexican drug
cartels. Documents from Twin Falls
County, Gooding County and U.S. District
court show Jaime-Sainz brought large
quantities of methamphetamine to Idaho
from Washington and sold it at whole sale
prices to several buyers, including Morales-
Jimenez, who operated out of a Wendell
Court documents also show the operation to bust the duo included confidential informants, undercover cops, secret GPS tracking devices and an impromptu sting operation in which Jaime-Sainz helped officers capture Morales-Jimenez.
Breitbart News in is Twin Falls investigating the issues surrounding the June 2 rape of a five-year-old girl at the hands of three refugee boys. More recently, a Muslim refugee also molested
a mentally retarded woman
. Those stories led to a look at the
wider conditions that led to refugee resettlement
in the state of Idaho, a situation connected to the drive for cheap labor by the local food processing industry. Breitbart is currently working on a detailed investigation of how the Twin Falls dairy industry uses illegal immigrant labor, much of which comes from Mexico.
Keep watching Breitbart for more details on this developing story that shows how this small, typically American small city has been impacted by so many issues of national interest in this election season.
Salt Lake City: Help an Illegal Alien
Identity Thief and Get a 60% Discount on
CIS Immigration Blog, August 15, 2016
The firm's candor in acknowledging that the vast majority of illegal aliens routinely commit felonies is refreshing, especially when compared to the run-of-the mill politicians such as Hillary Clinton and Sens. Jeff Flake and John McCain who consistently refer to illegal aliens as "law abiding".
However, the firm does not encourage illegal
aliens to forgo the use of fraudulent, forged documents,
even
though up to 80,000 Utah children are the victims of
illegal alien-driven, job-related identity theft. Rather it offers
assistance to those engaged in criminal activities, which
parenthetically also includes Social Security fraud, to ensure
that they are able to stay in the United States in spite of the
harm they do to their innocent, American victims:
GRAPHIC: Illegal Alien Deaths at Texas Border on the Rise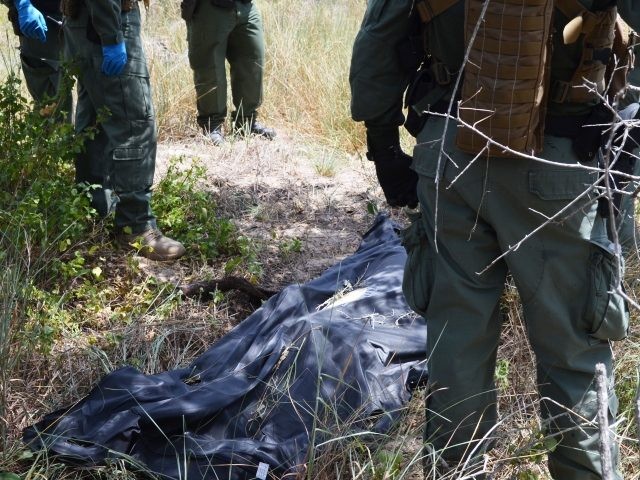 The deaths of illegal aliens in south Texas has been an issue of concern for several years. Now the Del Rio Sector is also reporting an uptick in the numbers of dead illegal aliens found by Border Patrol agents.
In June and July, Border Patrol agents working the Del Rio Sector found the remains of seven illegal aliens who died after crossing the border. It is likely they were abandoned by their human smugglers after they either became injured or could not keep up. The intense summer heat quickly puts these illegal aliens at risk of death because of both the heat and lack of water.
"These summer temperatures and scarce water resources create a very costly, often deadly reality for individuals attempting to enter the United States illegally," Acting Del Rio Sector Chief Patrol Agent Matthew Hudak said in a written statement obtained by Breitbart Texas.
It is possible that the increase in the numbers of deaths in the Del Rio Sector is, at least in part, due to the increased border security pressure in the Rio Grande Valley Sector and the Laredo Sector. Large increases in border crossings by unaccompanied minors and incomplete family units have been reported in other sectors this year.
In May, Breitbart Texas' Lana Shadwick
reported
the Del Rio Sector had seen a 92 percent increase in the numbers of unaccompanied children.
Like other parts of Texas, Border Patrol agents are concerned about the loss of life and warn illegal aliens about trying to make this very dangerous journey by illegally crossing the border from Mexico. Along the Texas/Mexico border, Border Patrol officials have launched a strategy known as the Border Safety Initiative (BSI). One of the goals is to get the message out about the dangers of the journey in order to dissuade them from attempting the crossing.
The agency has also increased the numbers of agents that are trained to administer first aid and other medical attention to those who are found in distress. The Del Rio sector alone now has a total of 82 paramedics and emergency medical technician trained agents. The agents are trained to provide IVs and other medical services to the illegal aliens found in distress. They are also able to help Border Patrol agents who may be suffering the effects of the intense heat while working in their sector. The Border Patrol also provides these rescue services to members of the public in some of these areas where local emergency medical assistance is not readily available.
The Del Rio Sector, like other sectors in Texas, is also using BORSTAR agents to help in the area. BORSTAR agents are part of a specially-trained elite team that is skilled in advanced search techniques and medical assistance. They are trained in emergency medical, tactical medicine, dive and swift water rescue, and other specialized medical skills.
Officials said summer can be very deadly for illegal aliens. The seven found in the past two months is an illustration of just how dangerous it can be.
Breitbart Texas has reported extensively on the numbers of deaths that occur in South Texas, especially in
Brooks County
which is located 80 miles north of the Mexican border with Texas.
Bob Price serves as associate editor and senior political news contributor for Breitbart Texas. He is a founding member of the Breitbart Texas team. Follow him on Twitter
@BobPriceBBTX
.
TIM KAINE'S OPEN BORDERS AND THE
MEXICAN GANGS HE PROTECTS WITH
ENDLESS PROMISES OF AMNESTY!
IMAGES OF AMERICA UNDER NARCOMEX OCCUPATION…. THE PRICE WE PAID FOR THE CLINTON-BUSH-OBOMB SABOTAGE OF OUR BORDERS TO THE MEXICAN DRUG CARTELS
…. After the Clinton-Kaine and Speaker Paul Ryan's AMNESTY and expanded open borders
BARACK OBAMA AND THE LA RAZA
MEXICAN DRUG CARTELS….
There's more than one way to destroy America's white middle class!
HSBC laundered hundreds of millions and perhaps billions of dollars for drug cartels responsible for the deaths of tens of thousands of people over the past two decades. The bank transferred at least $881 million of known drug trafficking proceeds, including money from the Sinaloa Cartel in