Mexican ambassador urges immigrants to apply for US citizenship
BY RAFAEL BERNAL -

12/21/16 11:10 AM EST
The Mexican ambassador to the United States is urging more Mexican citizens living abroad to apply for U.S. citizenship, ahead of President-elect
Donald Trump
's administration.
Ambassador Carlos Sada Solana told Mexican state news agency
Notimex
Tuesday that applying for citizenship could be an important defense against deportation and other actions if Trump changes U.S. immigration policies.
"It's one of the very important protection actions to become citizens, because then they're no longer subject to deportation processes and on the other hand, they don't lose Mexican citizenship," he told Notimex.
Sada said the problem was that many immigrants with legal status and eligibility for citizenship choose not to apply. The top reasons he cited were not considering U.S. citizenship important or necessary, plans to leave the U.S., not speaking English and a lack of information about the process.
According to the Department of Homeland Security (DHS), there are around 2.6 million Mexican lawful permanent residents (LPR) in the United States who are eligible for citizenship, but who haven't yet applied.
Sada said Mexican consulates will expand their service hours to better provide information and assistance to their citizens amid concerns about how citizenship policies may change after Jan. 20.
"The best we can do is inform ourselves and be conscious about our situation, and to know that in the consulates we have personnel that is dedicated specifically to the subject of protection," he said.
Mexico maintains the largest consular network of any country in any other, with 50 consulates in the United States.
Mexican immigrants are less likely to naturalize than citizens of other countries, but still account for the greatest number of citizenship applications. In 2015, Mexicans
accounted
for 14.5 percent of all naturalizations — 105,958 in total — compared to second-ranking India, whose 42,213 naturalizations accounted for 5.8 percent of the national total.
To be eligible for citizenship, lawful permanent residents must be over 18, have resided permanently in the country and meet certain personal qualifications, like being of good moral character, having knowledge of U.S. history and speaking English.
HEROIN!
MEXICO INVADES, LOOTS AND EXPANDS
ITS HERION MARKETS IN AMERICA'S
OPEN AND UNDEFENDED BORDERS
JUDICIAL WATCH:
"The greatest criminal threat to the daily lives of American citizens are the Mexican drug cartels."
Much more here:
"Mexican drug cartels are the "other" terrorist threat to
America. Militant Islamists have the goal of destroying the
United States. Mexican drug cartels are now accomplishing
that mission – from within, every day, in virtually every
community across this country."
City Pledges to 'Welcome' Illegal Aliens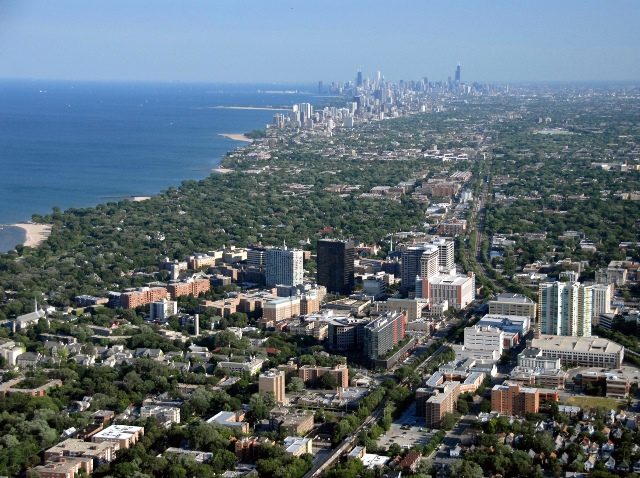 A municipality just outside Chicago, Illinois has now pledged itself to be a home for illegal aliens who want to be shielded from federal immigration law, officially claiming the mantle as a sanctuary city.
The aldermen of Evanston, Illinois unanimously adopted a policy which will ban local police from being able to share information with federal immigration officials from the Immigration and Customs Enforcement (ICE) agency, according to
Evanston Now
.
Opponent of the sanctuary policy, Madelyn Ducre, said the city should not be purposefully seeking to violate federal immigration law, saying "Illegal people in America are illegal."
Supporters of the sanctuary city policy like Michelle Vazquez from Evanston Township High School said the public schools and universities in the area support illegal immigrants, therefore Evanston should do the same.
The sanctuary city policy adopted is similar to others that have been adopted in cities like Philadelphia, Chicago and San Francisco.
Under the ordinance, local police are not allowed to hold an illegal alien solely on immigration status. Likewise, when ICE asks police to hold an individual for their illegal immigration status, police are expected not to cooperate.
Local police will also be banned from giving federal immigration officials access to anyone in police custody and they cannot allow ICE officials into their police headquarters.
Evanston made exemptions to all of these rules when an individual in police custody is a felon, has an existing criminal background or is a gang member.
The Evanston sanctuary city ordinance is even more restrictive than Chicago's, Evanston Now notes, citing that under this ordinance, no city official will be allowed to obtain access to an individual's immigration status unless mandated by a federal court.
Sanctuary city policies like these have been reaffirmed or adopted in another 40 American municipalities since President-Elect Donald Trump's election, risking the loss of billions in federal funding, as
Breitbart Texas reported
.
John Binder is a contributor for Breitbart Texas. Follow him on Twitter at
@JxhnBinder
.
Sanctuary Cities Must Cooperate With Federal Enforcement
By Jan Ting

New York Times Room for Debate
http://cis.org/OpedsandArticles/Ting-Sanctuary-Cities-Must-Cooperate-With-Federal-Enforcement
Excerpt: Immigration laws, like all laws in the U.S., can be criticized and challenged. But those laws enacted by Congress under the authority of the U.S. Constitution need to be respected and enforced. The defiance by some cities of U.S. immigration law and efforts to impede its enforcement, reflect a deeper questioning of our constitutional processes.
Sanctuary cities became controversial after a series of high-profile crimes were committed against innocent victims by illegal immigrants who had been released from detention by local authorities — without notification to the Immigration and Customs Enforcement bureau of the Department of Homeland Security.
Outrage over the issue may have helped Donald J. Trump get elected, as he denounced and promised to cut off federal funding to sanctuary cities. They were also an issue in the successful re-election campaign of Senator Pat Toomey of Pennsylvania, who denounced the sanctuary city policy in Philadelphia, in his own state.
CAUTION!
GRAPHIC IMAGES of America coming under Mex Occupation
The NARCOMEX drug cartels now operate in all major American cities and haul back to NARCOMEX between $40 top $60 BILLION from sales of HEROIN!
LA RAZA MEX ETHNIC CLEANSING IN


CALIFORNIA…. of legals.
SANTA ANA SURRENDERS TO LA RAZA


FASCIST MOVEMENT
Another California City Waves the Mexican


Flag
RAPE, MURDER, SCALPING… THE MEXICANS HAVE ARRIVED!
Sheriff: MS-13 Gang Brings Machetes, Rape, Scalping to Texas
BY BOB PRICE
Members of the hyper-violent MS-13 transnational criminal gang are bringing severe tactics like machete-hacking murders, rape, and scalping to Texas according to the Texas Sheriff's Association.
TEXAS: MEXICO'S SOUTHERN PROVINCE
ANOTHER LA RAZA RAPE of a CHILD
NO ONE TOLD THE MEX RAPIST WE HAVE BORDERS!
REPORT:
East Texas Child Murdered by Previously Deported Illegal Alien
Law enforcement officials in East Texas are reporting the alleged murderer of 10-year-old Kayla Gomez-Orozco is a previously deported illegal alien from Mexico.
Amnesty plan would cost taxpayers $1.2 trillion
Hillary Clinton's plan to bring 11 million illegal aliens "out of the shadows" would cost American households an immediate tax increase of $1.2 trillion, or $15,000 per household, according to a study by the National Academy of Sciences.
A NATION IN BORDER MELTDOWN:
MILLIONS OF JOBS TO ILLEGALS AND BILLIONS IN WELFARE
MEXICO WILL DOUBLE AMERICA'S POPULATION


IMMIGRANT SHARE OF ADULTS QUADRUPLED IN 232 COUNTIES


"More than 728,000 illegal immigrants have been shielded from being deported and
granted work permits through President Barack Obama's 2012 executive amnesty
program, according to the Migration Policy Institute."
MEXIFORNIA: LA RAZA-OCCUPIED AND LOOTED
LA RAZA MEX ETHNIC CLEANSING IN CALIFORNIA…. of legals.
SANTA ANA SURRENDERS TO LA RAZA FASCIST MOVEMENT
Another California City Waves the Mexican Flag
Santa Ana declares itself a sanctuary city in defiance
of Trump
Since Donald Trump was elected president in November, cities with large Latino populations have debated how to respond.
Many activists have urged these communities to do everything they can to protect people in this country illegally, even though such efforts might jeopardize some federal funding from a Washington in which Republicans will control not only the White House but also Congress.
Santa Ana — the seat of Orange County and home to one of the nation's largest Latino populations — decided this week to strike a defiant tone.
City Council members voted to declare Orange County's second-most populous city a sanctuary city — a largely symbolic gesture to protect immigrants who are in the country illegally.
Tuesday's vote is historic in that it makes Santa Ana the first city in Orange County to grant itself the designation. It joins dozens of other cities across the country that have declared themselves sanctuaries.
For most, like Santa Ana, the move is largely a message of political support for immigrants in the country illegally. But some cities have specific policies tied to them, notably San Francisco, which has come under criticism from Trump.
"The day after Donald Trump got elected, our kids were falling apart emotionally. They thought their parents would be deported," said Sal Tinajero, a City Council member and teacher at Fullerton Union High School.
"The reason you're seeing this push now is that us leaders ... want to tell them they are going to be protected. If they are going to come for them, they have to come through us first."
Although city officials said they were sending a strong message to the community and to Trump, the move essentially maintains the status quo. The resolution is nonbinding and doesn't add policies to provide additional protections to people who are in the country without legal status.
Council members, however, expressed support for making the resolution into an ordinance after dozens of community organizers urged them to do so during Tuesday's meeting. The ordinance may come up for a vote at the council's next meeting.
In addition, the council also voted to modify the resolution to establish an oversight committee or task force to oversee its implementation.
Immigrant rights activists urged the council to prohibit the city from sharing information about people without legal status with federal officials.
"I want to ensure that these protections are meaningful and not just symbolic," said Carlos Perea, a Santa Ana resident and member of a grass-roots immigrant rights group called RAIZ.
Councilwoman Angelica Amezcua agreed.
"I think it's time to take action," she said. "This is just symbolic gesture. We need to move forward with an ordinance as well."
But Robin Hvidston, president of We the People Rising, a Claremont organization with members in Orange County who lobby against illegal immigration, criticized Santa Ana's decision.
"It is very sad that the city is not focusing upon the suffering American citizens — such as the homeless families and unemployed American citizens in Santa Ana — instead of promoting the breaking of federal immigration laws," Hvidston said in a statement.
"The resolution invites federal lawbreakers worldwide to settle in Santa Ana."
Mayor Miguel Pulido and Councilwoman Michele Martinez were absent from the meeting.
Also Tuesday, the council voted to notify Immigration and Customs Enforcement officials that the city plans to reduce the number of beds available in its jail to house immigration detainees from about 200 to a maximum of 128.
The move is part of a plan to phase out an agreement with Immigration and Customs Enforcement after council members voted in May to terminate the contract as soon as possible.
Although immigrant rights activists applauded the council's decisions, they said city officials didn't go far enough and urged them to create a specific timeline when they will terminate the agreement with ICE.
"We believe a sanctuary city with an immigration detention facility is contradictory…. The city will only truly be a sanctuary city when it ends its contract with ICE," said Christina M. Fialho, a Costa Mesa attorney and executive director of Community Initiatives for Visiting Immigrants in Confinement, a national group that coordinates jailhouse visits with immigrants in detention.
Scaling back the city's contract with ICE also means shutting down one housing module and a $663,743 loss in annual revenue.
Immigration and Customs Enforcement spokeswoman Virginia Kice said the agency was aware of the vote. She said that Santa Ana Jail is the smallest contract detention facility utilized by ICE in the Los Angeles area and that ICE is prepared to adjust to the change.
Kice said the agency would try to continue to collaborate with law enforcement agencies, such as Santa Ana Police Department.
Trump made illegal immigration a central issue of his presidential campaign, vowing to build a wall along the U.S.-Mexico border, deport people who are in the country illegally and unwind immigration relief created under President Obama.
During the campaign, Trump said he also would withhold federal funds to punish so-called sanctuary cities, including Los Angeles and Chicago, for their lenient policies toward illegal immigration.
But the terms of a sanctuary city are loosely defined and vary depending on jurisdictions. Some communities — such as Santa Ana — make resolutions that are mostly symbolic while others vote in ordinances that cut ties with federal immigration officials.
Community organizers had hoped for an ordinance — not a resolution — that were more in line with larger cities, such as San Francisco, Los Angeles and New York. For instance, San Francisco adopted far-reaching policies, such as taking steps to cut ties with federal immigration officials and refusing to fully cooperate with them.
San Francisco declared itself a sanctuary city in 1989, and city officials strengthened the stance in 2013 with its "Due Process for All" ordinance. The law declared local authorities could not hold immigrants for immigration officials if the immigrants had no violent felonies on their records and did not currently face charges.
That city entered the national debate over immigration this summer, when Kathryn Steinle was fatally shot by Mexican national Juan Francisco Lopez-Sanchez in the Embarcadero neighborhood.
Lopez-Sanchez had been deported five times before he shot Steinle. Trump described the murder as "a senseless and totally preventable violent act committed by an illegal immigrant."
Councilman Tinajero said Santa Ana has already adopted policies that help protect people who are in the country without legal status. He said he understands that the resolution may make Santa Ana a target for Trump, but says the city is in a strong enough financially to confront what may come.
"This is a time of crisis," he said. "And we're prepared for it."
CAUTION: GRAPHIC IMAGES!
MEXICO'S BIGGEST EXPORTS TO U.S.: Heroin, Criminals, Anchor baby breeders for 18 years of gringo-paid welfare.
1 in 7 are addicted
AMERICA'S LAST DAYS AS THE MEXICAN DRUG CARTELS' OPEN BORDERS MARKET
BE PREPARED!
THE FASTEST GROWING POLITICAL PARTY IN AMERICA IS THE MEXICAN FASCIST PARTY of LA RAZA. IT IS AN AMERICAN TAX SUPPORTED POLITICAL PARTY.
15 THINGS YOU SHOULD KNOW ABOUT LA RAZA "THE RACE"
by Michelle Malkin
"The American Southwest seems to be slowly returning to the jurisdiction of Mexico without firing a single shot." --- EXCELSIOR --- national newspaper of Mexico
ONE OF THE MOST DISTURBING BOOKS OUT THERE ON MEXICO'S INVASION, OCCUPATION AND LOOTING of CALIFORNIA
MEXIFORNIA: The Shattering of the American Dream
MILLIONS of JOBS and BILLIONS in WELFARE and they commit most of the MURDERS
SANCTUARY CITIES AND STATES: AMERICA FALLS TO LA RAZA SUPREMACY!
"What we're seeing is our Congress and national leadership dismantling our laws by not enforcing them. Lawlessness becomes the norm, just like Third World corruption. Illegal aliens now have more rights and privileges than Americans. If you are an illegal alien, you can drive a car without a driver's license or insurance. You may obtain medical care without paying. You may work without paying taxes. Your children enjoy free education at the expense of taxpaying Americans."
LOS ANGELES: Mexico's Second Largest City, First Place for Billion Dollar Mexican Welfare, Number 1 for Mexican Murder and Western Gateway For the LA RAZA Mexican Drug Cartels
WHY ARE ILLEGALS ABOVE THE LAW?
SANCTUARY CITIES and SANCTUARY STATE of CALIFORNIA: The LA RAZA welfare state on our backs!
BUILDING THE MEXICAN CARTELS IN THE AMERICAN BURBS!
MEXIFORNIA (Formerly California) NOW UNDER NARCOMEX CONTROL
Suspected Illegal Alien Marijuana Farmers Held Workers Hostage: ICE
MEXIFORNIA.... welcomes Mexico's DRUG CARTELS... but first register to vote DEM!
THE STAGGERING COST OF AMNESTY: non-enforcement is another form of AMNESTY!
Legals to pay trillions for open borders and Mexico's looting
Between one-quarter and one-third of the 1.5 million new arrivals in 2014 were illegal aliens, meaning that a conservative estimate is that 1,000 illegal aliens a day are moving to the United States.
LA RAZA FACISM:
Ethnic Cleansing By Mexicans Occupying California…. Where Mexico loots first!
THE FACE OF MEXICAN FASCISM:
ANTONIO "Taco Runt" VILLARAIGOSA
DECLARES MEXIFORNIA'S SURRENDER TO LA RAZA SUPREMACY
"Taco Runt" is a member of the Mexican Fascist Movement of M.E.Ch.A. and a racist (yes, Mexicans think of themselves as a unique "race") LA RAZA supremacist.
He is proud of the fact that he FAILED California's State Bar test more than any other illiterate Mexican on earth and that qualifies him to operate California's Mexican Welfare State for LA RAZA.


MEXIFORNIA: LA RAZA-OCCUPIED AND LOOTED
LA RAZA MEX ETHNIC CLEANSING IN CALIFORNIA…. of legals.
SANTA ANA SURRENDERS TO LA RAZA FASCIST MOVEMENT
Another California City Waves the Mexican Flag
ATTORNEY GENERAL IN LA RAZA-OCCUPIED MEXIFORNIA … a state where half the murders are by mexican gangs!


LA RAZA FASCIST
XAVIER BECERRA
–
HIS CAMPAIGN BRIBES AND THE MEX

DRUG DEALER
It didn't stop Becerra, a prominent Latino
rights advocate who has served in Congress
since 1993, from pushing for the dealer's
release at the request of his
father, Horacio.
The elder Vignali, a rich s
Angeles businessman,
contributed thousands of
dollars to Becerra's
various campaigns and a
favor
was in order.
DECEMBER 16, 2016
U.S. immigrant
deportations fall to
lowest level since
2007
The Obama administration deported 333,341 unauthorized immigrants in the 2015 fiscal year, a decline of about 81,000 (or 20%) from the prior year, according to newly released data from the
Department of Homeland Security
. The number of deportations fell for the second year in a row and reached its lowest level since 2007, during the George W. Bush administration.
The decline in deportations occurred among non-criminal and criminal immigrants alike. Deportations of immigrants without a criminal conviction fell from 247,000 in 2014 to 193,000 in 2015, a 22% drop and the first in four years. Deportations of immigrants with a criminal conviction fell 17% between fiscal 2014 and 2015, from 168,000 to 140,000. It is only the third time that the number of deportations of immigrants with a criminal conviction has fallen since at least 1981. (Fiscal 2016 data are not yet available.)
One reason for the decline in apprehensions in recent years is
an overall decrease in the number of immigrants
(both legal and unauthorized) coming to the U.S., especially from Mexico. (A Pew Research Center analysis shows that between 2009 and 2014
more Mexicans were returning home
to Mexico than were arriving in the U.S.) Meanwhile, stricter border enforcement by the U.S. has also played a role in this trend.
The Obama administration recently changed its
deportation enforcement priorities
, focusing exclusively on those who have been convicted of a crime; those deemed a threat to the public safety; and those who have recently crossed the border. Last year (2015) marked a major shift on this front, with those convicted of an aggravated felony making up 81% of all convicted criminals
deported
by U.S. Immigration and Customs Enforcement, up from 51% in fiscal 2014. This change, along with a low level of cooperation from state and local law enforcement agencies, also may have contributed to the decline in the number of criminal deportations in fiscal 2015.
About 2.8 million immigrants have been deported by the Obama administration between 2009 and 2015, including a
record 435,000
in 2013 alone, according to a Pew Research Center analysis of Department of Homeland Security data. By comparison, the Bush administration deported 2 million immigrants between 2001 and 2008.
U.S. immigration policy was one of the most discussed issues in this year's presidential campaign, with Donald Trump making it a key part of his campaign. After his election, President-elect Trump has said he will
deport 2 to 3 million immigrants
with prior criminal convictions living in the U.S.