The staggering cost of all that "cheap" Mexican labor:
MEXICANS SUCK IN MORE WELFARE THAN LEGALS!
"The lifetime costs of Social Security and Medicare benefits of illegal immigrant beneficiaries of President Obama's executive amnesty would be well over a trillion dollars, according to Heritage Foundation expert Robert Rector's prepared testimony for a House panel obtained in advance by Breitbart News."
AMERICA'S STROLL TO CIVIL WAR II
The emphasis on class warfare, open borders, secularism, and multiculturalism at the expense of Americanism by not only the Democratic Party, but by their cohorts in the media and universities has led to a very divided America with each having a separate vision for the United States. The Left as represented by
the Democratic Party seeks an open-border stateless America where anyone who sets foot on our soil is free to practice their branch of identity within our borders and with no allegiance to American sovereignty.
70% OF ILLEGALS GET WELFARE!
"According to the Centers for Immigration Studies, April '11, at least 70% of Mexican illegal alien families receive some type of welfare in the US!!! cis.org"
MARYLAND moves to be 'sanctuary state'
Maryland Democrats this week took a major step to becoming a "sanctuary state," drawing outrage from Republican Gov. Larry Hogan and concerns it would protect an 18-year-old illegal
charged with raping
a 14-year-old girl in a school bathroom last week.
The Democratically-controlled House of Delegates voted 83-55 to OK the
Maryland Law Enforcement and Trust Act.
Generally, it would bar state and local law enforcement from helping federal
immigration
officials seeking illegals, including requests to detain inmates for deportation.
The legislation, however, allows counties that prefer to work with
Immigration
and Customs Enforcement to continue. The sponsor, Del. Marice Morales of Montgomery County, called it a compromise, but told the Baltimore Sun that she was "disappointed."
The passage drew a quick veto threat from Hogan.
On Facebook,
he said, "The Maryland House of Delegates tonight passed an outrageously irresponsible bill that will make Maryland a sanctuary state and endanger our citizens. This legislation would interfere with our state and local law enforcement's ability to cooperate with federal law enforcement authorities. I will veto this dangerously misguided legislation the moment that it reaches my desk."
And
Sen. Michael Hough,
a Republican from Frederick County which has struggled with MS-13 crime, added that the legislation "turns Maryland into a sanctuary state for illegal aliens who have committed crimes. Law enforcement cannot coordinate with DHS."
He said that the legislation has been "floating around" in the state capital for a while, but that a "Trump derangement syndrome" is helping to push the bill this year.
In a
February hearing
in Annapolis, Morales said the legislation was needed because of President Trump's efforts to increase deportations of criminal illegals, though she wouldn't use his name. She referred to Trump as "the executive to this country, which he will remain nameless for now as far as I am concerned."
Explaining the bill, she said, "What this is about is we're not going to initiate, we're not going to use state or local resources to do the federal government's job." She added that it would empower the attorney general to "adopt policies so that Maryland residents, including undocumented immigrants, they they feel safe in public funded areas like the public schools, hospitals and court houses."
In addition to Maryland, California is taking steps to become a sanctuary state. Rhode Island and Connecticut have issued similar rules over agencies it controls.
"I can't imagine how any lawmaker in their right mind in Maryland could support a sanctuary policy after all that has happened there, especially after the influx of illegal alien youths and families from Central America, which swept in a whole new generation of gang members who have been terrorizing immigrant communities. Montgomery and Prince Georges counties in particular have become safe havens for all manner of criminal aliens who should be sent back to their home country instead of allowed to stay here in defiance of our laws," she said.
Vaughan added, "It's a disgrace that the Maryland assembly is working harder for illegal aliens than it is for the Marylanders who are harmed by illegal
immigration
."
18-year-old Henry E. Sanchez, in the U.S. illegally, is charged in the rape of a 14-year-old fellow student inside Rockville, Md. High. Montgomery County Police photo.
On Monday, ICE and the Department of Homeland Security
ripped sanctuary areas
for endangering the public and vowed to step up efforts to get access to illegals being held in jail.
That includes 18-year-old
Henry E. Sanchez
of Guatemala, charged with raping the 14-year-old girl in a boy's restroom at Rockville High School last week. He and another suspect, from El Salvador, are being held in jail.
Officials have not indicated if they will turn Sanchez over to ICE before he goes through the court process and is convicted. DHS identified Montgomery County as a "sanctuary county," though the county has rejected the label.
Federal
immigration
law does not require that illegals sought for deportation be convicted or that they serve their prison terms first, according to officials.
Paul Bedard, the Washington Examiner's "Washington Secrets" columnist, can be contacted at pbedard@washingtonexaminer.com
INVADE, RAPE, MURDER and then vote Democrat for more!
Illegals Committing Heinous Acts Against Children & civilians in U.S.
A Mexican illegal alien allegedly raped a girl in Kansas in September after being
DEPORTED TEN
times in the past six years alone, according to reports.
Police: Illegal Alien Suspects Charged After Allegedly Raping and Sodomizing 14-Year-Old Maryland High School Student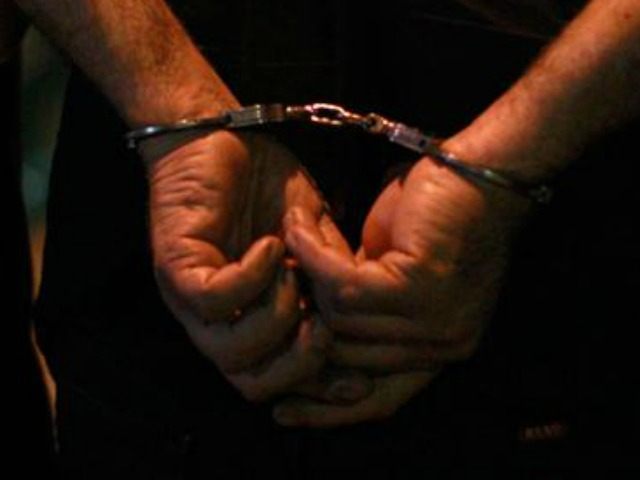 Two suspects reportedly in the U.S. illegally allegedly raped and sodomized a 14-year-old Maryland high school student on Thursday after trapping her in a bathroom stall during the school day, according to police.
ABC7 reporter Kevin Lewis posted a statement of probable cause from the Montgomery County Police Department on Mar. 17 on Twitter that quickly went viral:
A detective from the Special Victims Investigations Division Child Abuse/Sex Assault (SVID CA/SA) interviewed the victim, identified as "Victim A," on Mar. 16. The young victim was allegedly orally, anally, and vaginally raped. Below is a transcript from three of the four available pages from the detective's statement of probable cause:
One March 16, 2017, your affiant, a duly sworn Montgomery County Police Detective, currently assigned to the Special Victims Investigations Division Child Abuse/Sex Assault (SVID CA/SA), began an investigation into the allegation of rape of a minor, known to your affiant, and referred to as Victim A from this point forward.

Victim A is a 14-year-old female (DOB: 4/16/2002) who attends Rockville High School located at 2100 Baltimore Road, Rockville, Montgomery County, Maryland 20851.

On March 16, 2017, Victim A told school staff that she was sexually assaulted by two boys in the school bathroom. Victim A was interviewed by Detective K. Carvajal and your affiant. During the interview Victim A disclosed the following:

Victim A was in the school hallways when she met with the two other students later identified as Jose O. Montano and Henry E. Sanchez Milian. Victim A knew Montano as a friend and did not know Sanchez Milian personally. Montano and Victim A engaged in a conversation and Montano asked Victim A for a hug. Then Montano slapped her butt and asked her to come with him and his friend, Sanchez Milian. They were walking near the gym area when they passed by the bathroom. Montano asked Victim A for sex, which she refused. Montano asked again, more persistently and pushed Victim A into the boy's bathroom. Montano then pushed Victim A into the one bathroom stall with a door. Sanchez Milian came in and left.

Victim A was holding a sink to avoid going into the bathroom when Montano grabbed her hand and pulled her into the stall. Montano pushed Victim A into the corner of the stall and kissed her neck. Montano then unzipped Victim A's top and and pulled her breasts out to play with. Victim A again told Montano to stop.

Sanchez Milian came into the stall. Montano unbuckled Victim A's pants and pulled it down. Montano pressed his body against Victim A. Victim A tried to push Montano off. Montano grabbed Victim A's arms and turned her around. Montano bent Victim A over the toilet. Victim A again said to stop.

Montano and Sanchez Milian spoke to each other in Spanish. Then Sanchez Milian sat in front of Victim A on the toilet with his penis pulled out. Sanchez Milian forced his penis inside Victim A's mouth and forced oral sex. Victim A tried to lift up but Sanchez Milian held the back of Victim A's head. During the same time, Montano attempted to force anal intercourse with Victim A. Victim A felt Montano's penis against her butt and felt pain. Victim A cried out in pain. Sanchez Milian told Victim A to calm down. Montano then forced vaginal intercourse with Victim A from behind. Montano pulled Victim A's hands behind her back. Montano also grabbed her breasts. Montano moved faster. Victim A was able to lift her head to say stop. Montano replied that he was almost there. Montano took a deep breath and stopped. Once Montano pulled his penis from Victim A's vagina, Montano and Sanchez Milian switched positions.

Montano sat down on the toilet in front of Victim A. Victim A observed blood on Montano's penis. Victim A stated she was on her menstrual cycle. Montano took Victim A's head and forced his penis inside her mouth, forcing oral sex. Montano held the back of Victim A's head. At the same time, Sanchez Milian penetrated Victim A's anus with his penis and forced anal intercourse with Victim A. Then Sanchez Milian pulled out and penetrated Victim A's vagina with his penis. Sanchez Milian forced vaginal intercourse with Victim A. Sanchez Milian held onto Victim A's hands against her waist while he forced anal and vaginal intercourse. Victim A repeatedly said to stop.

They heard the door. Sanchez Milian left and Montano told Victim A to be quiet. Montano also put his hand over Victim A's mouth to keep her quiet. Sanchez Milian returned. Montano and Sanchez Milian again talked to each other again in Spanish. Sanchez Milian gave Victim A his jacket and put it over her head. They act like "body guards" and walk out of the bathroom. Then Montano and Sanchez Milian leave. Victim A enter [sic] girl's bathroom. When Victim A exited the girl's bathroom, she saw Montano and Sanchez Milian returning towards her. Victim A drop [sic] Sanchez Milian's jacket on a railing and left the area to go to class, where she told staff.

On March 16, 2017, Montano was interviewed at which time he denied having any sexual contact with Victim A. Montano stated they went into the bathroom to tell jokes.

On March 16, 2017, the MCPD Forensic Specialist processed the boy's bathroom and suspected blood that may be mixed with male fluid.
Police released a mugshot of the suspect Sanchez, but not Montano, since he is 17 and thus still a minor.
Prosecutors told Lewis that the 17-year-old Montano, originally from El Salvador, has arrived in U.S. eight months ago, but whether or not he was an illegal alien "was not immediately known." The 18-year-old Sanchez Milian had an active "pending alien removal" case against him in the federal judicial system, and had arrived in the U.S. seven months ago, according to prosecutors. He is from Guatemala. Despite his age, Sanchez Milian was allowed to enroll as a freshman at Rockville High School, according to court officials.