Sanctuary City Objects to Arrest of Accused Illegal Alien Child Molester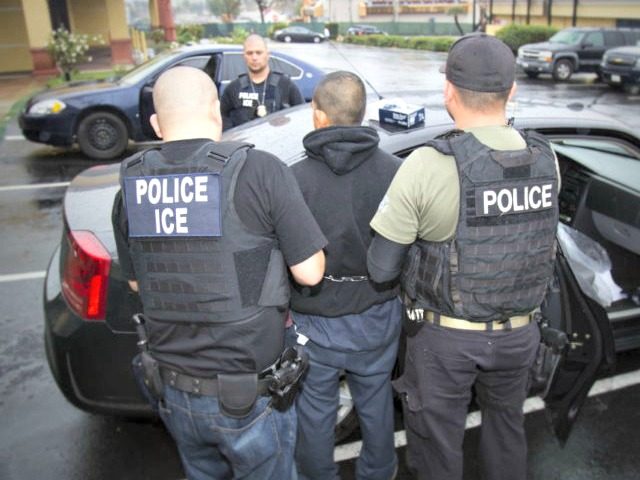 Officials in one California sanctuary city are upset after immigration agents arrested an illegal alien facing child molestation charges and another previously deported three times prior.
The recent arrest took place in Hayward, California, when officers with U.S. Immigration and Customs Enforcement (ICE) were looking for an illegal immigrant but in the course of their investigation, they found 42-year-old Jose Salgado and 34-year-old Antonio Valenzuela.
The arrest took place during an operation by ICE officers who were carrying out an enforcement operation targeting another individual in an unrelated case, said ICE Spokesman Jason Schwab. They determined that both men were in the country illegally and detained them. Salgado was arrested earlier this year by local authorities on a felony charge involving lewd and lascivious acts with a minor, Schwab said. Prior to his recent arrest by ICE agents, Salgado had not been previously encountered by federal authorities.
In the case of Valenzuela, the Mexican national was previously deported three times and had one conviction of driving under the influence.
Both men remain in federal custody.
Soon after the arrest, Hayward officials issued a statement expressing their concern over federal immigration arrests in the city. According to their statement, the circumstances leading to the arrest "are concerning because of the potential impact on the trust our officers and local government seek to maintain with all members of our community."
According to city officials, local law enforcement personnel are not allowed to cooperate with federal authorities in the enforcement of immigration law:
As a matter of policy, HPD and the City of Hayward employees do not seek to learn the immigration status of people with whom they come into contact in the course of providing law enforcement and other public services. No HPD officer or Hayward city employee may assist federal officials in the enforcement of U.S immigration laws. We are committed to equal treatment of all of our residents regardless of immigration status.
The City's refusal to cooperate with federal law enforcement officials in the enforcement of immigration laws follows the June 6 announcement where officials sought theclassification of sanctuary status.
"Fostering a relationship of trust, respect and open communication between city officials and residents is essential to the city's mission," the city's statement on the status revealed.
Robert Arce is a retired Phoenix Police detective with extensive experience working Mexican organized crime and street gangs. Arce has worked in the Balkans, Iraq, Haiti, and recently completed a three-year assignment in Monterrey, Mexico, working out of the Consulate for the United States Department of State, International Narcotics and Law Enforcement Program, where he was the Regional Program Manager for Northeast Mexico (Coahuila, Tamaulipas, Nuevo Leon, Durango, San Luis Potosi, Zacatecas.)
Illegal Alien Alleged Sex Offender Arrested near Canadian Border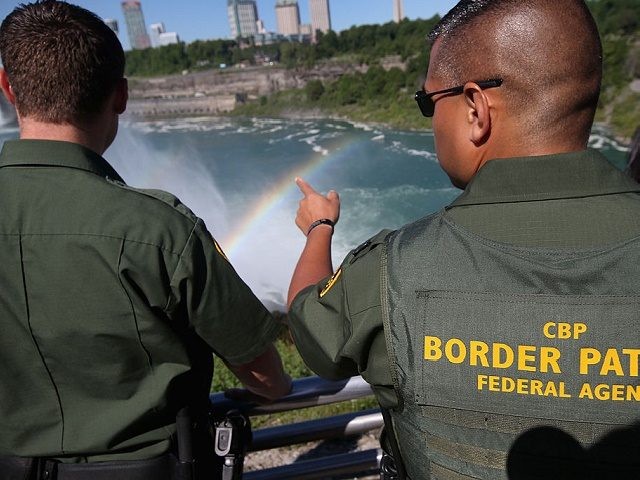 Border Patrol agents working out of the Buffalo Station in New York responded to a call about suspected illegal aliens at a gas station. After investigating, the agents arrested three, including one with an arrest warrant for indecent liberties with a child from North Carolina.
The agents received a call from a concerned citizen about possible illegal aliens at a gas station in Cheektowaga, New York. When the agents arrived on the scene, they observed a vehicle matching the description from the tipster and made contact. The agents identified themselves as Border Patrol agents and began questioning the driver and the three passengers, according to information obtained by Breitbart Texas from U.S. Customs and Border Protection officials.
Cheektowaga is a suburb of Buffalo, N.Y., and is located about 5 miles from the Canadian border.
The agents verified the driver to be a U.S. citizen. The three passengers admitted to being Mexican nationals who illegally entered the country by swimming across the Rio Grande River near Eagle Pass, Texas. The three Mexican nationals had no identification documents authorizing them to be in the U.S.
After taking the three foreign nationals into custody, agents conducted further background checks and learned that one of the men had an arrest warrant out of Mecklenburg, North Carolina. Agents confirmed the warrant to be based on a charge of alleged indecent liberties with a child.
The illegal alien with the arrest warrant and his two companions are being held at the Batavia Federal Detention Facility. He will be transferred to law enforcement officials in North Carolina when his extradition is approved. The second illegal alien is being charged with illegal re-entry after removal. The third illegal alien is being processed for removal.
"This arrest showcases the efforts of the men and women of the Buffalo Border Patrol Station and community vigilance in reporting suspicious activity to law enforcement. Apprehending and removing criminals from our communities allows us a safer place to live," Jeff Wilson, Patrol Agent in Charge of the Buffalo Border Patrol Station, said in a written statement.
Bob Price
serves as associate editor and senior political news contributor for Breitbart Texas. He is a founding member of the Breitbart Texas team. Follow him on Twitter
@BobPriceBBTX
and
Facebook
.