THE LA RAZA "The Race" MEXICAN CRIME TIDAL WAVE:

RAPE, MURDER and VOTE DEM FOR MORE
The cost to Americans who are the victims of murder, rape, and violent assault at the hands of illegals is incalculable and totally unacceptable.

--- KARIN McQUILLAN – AMERICANTHINKER com
The U.S. Immigration and Customs Enforcement agency in 2015 decided not to deport but release 19,723 criminal illegal immigrants, including 208 convicted of murder, over 900 convicted of sex crimes and 12,307 of drunk driving, according to new government numbers.


Texas Sheriff Releases 39 Criminal Aliens in First Two Days of Sanctuary Policy
BLOG: HOW WOULD YOU LIKE THIS
FUCKER (BELOW IMAGE) WALKING
YOUR
LITTLE GIRL HOME FROM
SCHOOL?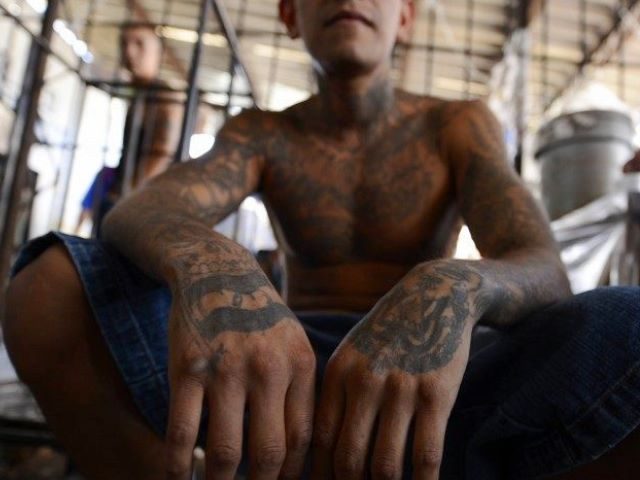 Despite the loss of state law enforcement grants, Travis County Sheriff Sally Hernandez followed through and released 39 criminal aliens during the first two days of her sanctuary policy.
Records obtained by Breitbart Texas from the Travis County Sheriff's Office revealed that "Sanctuary Sally" released 37 criminal aliens from custody on February 1. Two more criminal aliens were released on the following day. The sheriff's office stated that Sheriff Hernandez declined 191 immigration detainers that were received by her office before February 1. Eight more immigration detainers received after February 1 were also declined. The sheriff also declined four requests from immigration officials to be notified of the pending release of the criminal aliens in her custody.
Sheriff Hernandez did not refuse all requests from U.S. Immigration and Customs Enforcement officials. Thirty immigration detainers that were received by her office before the February 1 change in policy were honored by the office. The sheriff accepted three immigration detainers that were received after her policy went into effect on February 1. She also accepted two requests for notification of pending release.
Texas Governor Greg Abbott responded to the lawless actions of the Travis County sheriff Tweeting, "This is why I declared banning sanctuary cities an emergency. Texas will hammer Travis County."
THE STAGGERING ILLEGAL INVASION: INVADE, MURDER, RAPE, BREED ANCHOR BABIES FOR WELFARE and VOTE DEM FOR MORE!
The report was apparently completed in May, leading some to suspect that the Obama administration did not want it released for fear that it would bolster Donald Trump's call for a border wall.
This
new report
, whose full text the Center for Immigration Studies has now obtained, estimates that nearly half of illegal aliens slip through the southern border undetected.
TEXAS GOV FIGHTS BACK LA RAZA MEX OCCUPATION!
WHY ARE ILLEGALS ABOVE THE LAW?
RAPE, MURDER, SCALPING… THE MEXICANS HAVE ARRIVED!
Sheriff: MS-13 Gang Brings Machetes, Rape, Scalping to Texas
Members of the hyper-violent MS-13 transnational criminal gang are bringing severe tactics like machete-hacking murders, rape, and scalping to Texas according to the Texas Sheriff's Association.
TEXAS: MEXICO'S SOUTHERN PROVINCE
ANOTHER LA RAZA RAPE of a CHILD
NO ONE TOLD THE MEX RAPIST WE HAVE BORDERS!
REPORT:
East Texas Child Murdered by Previously Deported Illegal Alien
Law enforcement officials in East Texas are reporting the alleged murderer of 10-year-old Kayla Gomez-Orozco is a previously deported illegal alien from Mexico.
MEXICANS: MURDER, RAPE, ROB, HOME INVADE, and SHOVE THEIR MEX FLAGS UP OUR NOSES!
70,000 American women raped by illegals.
The illegal broke into her place.
Using a claw hammer, he beat her, broke her neck and raped her!
Marilyn Pharis was 64 when she died from her assault.
VIVA LA RAZA SUPREMACY AND OPEN BORDERS?
According to a 2011
report
from the Government Accountability Office, there are
70,000 sexual offenses
attached to the incarcerated criminal alien population.