AMERICAN POVERTY and the LA RAZA MEXICAN WELFARE STATE on AMERICA'S BACKS.
REMITTANCES IS ONLY


PART OF THE LOOT


MEXICO SUCKS OFF


LEGALS! ADD ANCHOR


BABY WELFARE, "FREE"


MEDICAL, EDUCATION, AND


MASSIVE UNDERGROUND


TAX-FREE ECONOMY.
Cash Remittances to Mexico Set $26B Record in 2017, Says Central Bank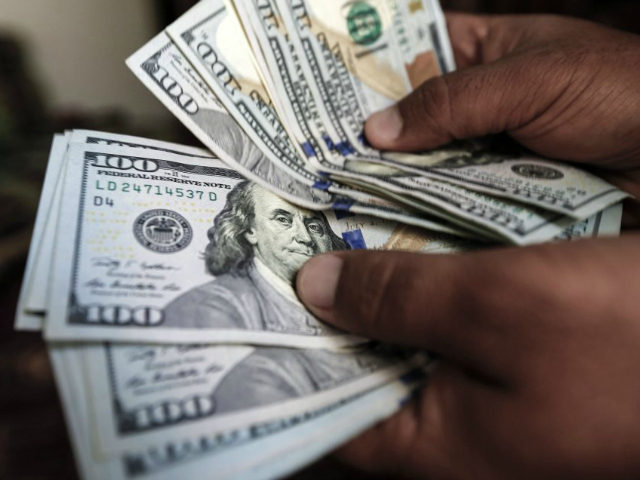 Individuals outside of Mexico who sent money home in 2017 broke all prior records with more than $26.1 billion in 11 months.
The latest figures from Mexico's Central Bank (Banxico) show 2017 being a record-breaking year for receiving remittances by Mexicans abroad. From January to November 2017, Mexicans sent $26,167,00,000, the highest figure to date. In 2016, another record-setting year, Mexicans sent $24.1 billion. Banxico reports that 97 percent of the funds sent to Mexico came through wire transfers. Mexico's second largest source of income was the export of oil for $18.5 billion in the first 10 months of 2017.
According to CNN Money, the broken records reflected a weakening of the peso and an alleged threat by the Trump Administration to tax remittances.
The remittance issue comes at a time when debates continue about how the government will fund the $21.6 billion wall and fence project expected to enhance southwestern border security measures.
Taxing cash remittances and renegotiating the North America Free Trade Agreement (NAFTA) has led to tension between U.S. and Mexican officials. As of December, the peso exchange rate fluctuated around $19.6 pesos per $1 USD.
Ildefonso Ortiz is an award-winning journalist with Breitbart Texas. He co-founded the Cartel Chronicles project with Brandon Darby and Stephen K. Bannon.

You can follow him on Twitter and on Facebook. He can be contacted at Iortiz@breitbart.com.
Brandon Darby is managing director and editor-in-chief of Breitbart Texas. He co-founded the Cartel Chronicles project with Ildefonso Ortiz and Stephen K. Bannon. Follow him on
Twitter
and
Facebook
. He can be contacted at
bdarby@breitbart.com
.
MEXICAN ANCHOR BABY FACTORIES FOR
WELFARE IN AMERICA'S OPEN BORDERS
ROBERT RECTOR: THE STAGGERING COST
OF MEXICO'S INVASION, OCCUPATION
AND EVER GROWING WELFARE STATE
NPR PROGRAM ON AMERICA UNDER LA RAZA OCCUPATION – GRIM!
We spent eight months and did over a hundred interviews to try to bypass the usual rhetoric and get to the bottom of what really happened when undocumented workers showed up in one Alabama town. Pictured: Albertville "Miss Chick" 1954.
"Open border advocates, such as Facebook's Mark Zuckerberg, claim illegal aliens are a net benefit to California with little evidence to support such an assertion. As the CIS has documented, the vast majority of illegals are poor, uneducated, and with few skills. How does accepting millions of illegal aliens and then granting them access to dozens of welfare programs benefit California's economy? If illegals were contributing to the economy in any meaningful way, CA, with its 2.6 million illegals, would be booming." STEVE BALDWIN – AMERICAN SPECTATOR
Report: At Least 1-in-7 DACA Illegal Aliens Would End Up on Medicaid Following Amnesty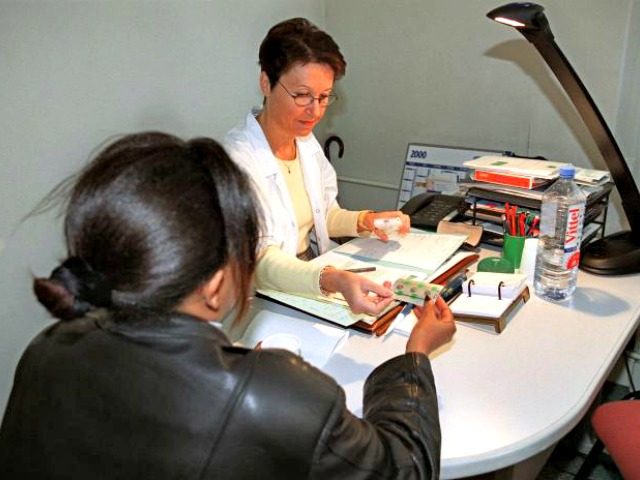 At least nearly one in seven illegal aliens shielded from deportation by former President Obama's Deferred Action for Childhood Arrivals (DACA) program would end up on Medicaid if they were given amnesty, a government report states.
For example, the CBO found that nearly one in seven DACA illegal aliens, or about 14 percent, would go on Medicaid should they be given amnesty in a spending deal in which President Trump's administration caves on its pro-American immigration agenda that specifically excluded amnesty for illegal aliens.
According to the CBO, about 275,000 DACA illegal aliens of the roughly two million they estimate would be given amnesty would be on Medicaid by the year 2027.
The number of DACA illegal aliens who will go on Medicaid following an amnesty is likely to be much larger than what the CBO reports.