White House: San Francisco Court DACA Ruling 'Outrageous'
The White House responded to a ruling issued by a federal district court in San Francisco demanding that President Donald Trump immediately reinstate DACA.
"We find this decision to be outrageous, especially in light of the President's successful bipartisan meeting with House and Senate members at the White House on the same day," White House Press Secretary Sarah Sanders said in a statement.
Sanders added that President Donald Trump was determined to work on DACA through Congress, not through executive action.
"President Trump is committed to the rule of law, and will work with members of both parties to reach a permanent solution that corrects the unconstitutional actions taken by the last administration," she added.
The surprise ruling in California was the result of a lawsuit from former DHS Secretary Janet Napolitano against Trump's DHS Secretary Kirstjen Nielsen.
The Department of Justice can now take the case to the Ninth Circuit court to request a stay of the district court's order.
THE CLINTON JUDGE'S BIZARRE PRO-ILLEGAL ALIEN DECISION
January 10, 2018
Judicial activism crossed through the mirror in 2017. The flurry of Federal judges rushing to protect illegal Obama policies with bizarrely illegal rulings exceeds even the wildest abuses of the Warren court.
In San Francisco, Judge William Alsup, a Clinton judge, decided that President Trump has no right to set aside Obama's illegal DACA amnesty. Obama's DACA amnesty was a discretionary measure and an illegal one. But even if it were legal, the same discretion can be used to put it aside.
Furthermore, the DACA amnesty was shut down in response to rulings against it by Federal courts. And Judge Alsup uses that to argue that the termination was a mistake because DACA wasn't actually illegal.
The Alsup decision has some of the same bizarre features of previous judicial activist assaults on Trump. There are the cities and colleges who claim to be adversely affected. And there's a judge arguing about the administration's motives. And then he skips to arguing with the Attorney General over whether DACA was legal to begin with.
The argument is irrelevant because if DACA was within the authority of the administration, then so is setting it aside. If it wasn't, then it was never legal. But Judge Alsup insists that it's within an administration's authority to implement amnesty, but not to revoke it.
That's really showing off the partisan agenda here.
ICE Sending More Agents to Sanctuary State California
January 3, 2018 12:43 pm
Last Updated: January 7, 2018 10:41 am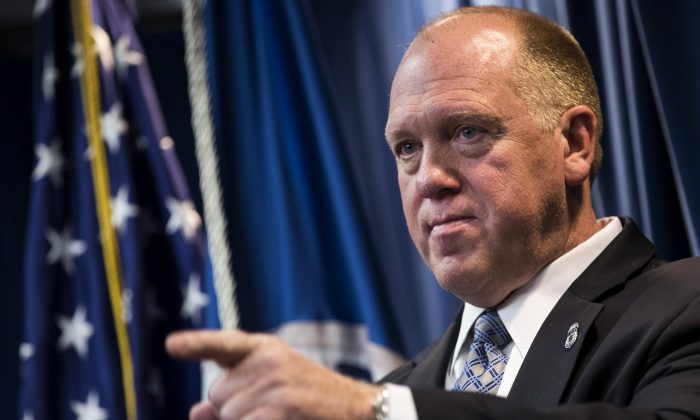 WASHINGTON—California officially became a sanctuary state on Jan. 1, meaning local and state law enforcement are restricted in cooperating with immigration agents, even within jails.
California is the first state to pass such sweeping legislation that shields illegal aliens from immigration enforcement, although at least 300 cities and counties across the country have similar policies.
Most sanctuary policies come under fire because they allow for criminal illegal aliens to be released into communities instead of being handed over to Immigration and Customs Enforcement (ICE) for deportation proceedings.
Gov. Jerry Brown signed the sanctuary law, SB-54, in October, saying the bill "strikes a balance that will protect public safety, while bringing a measure of comfort to those families who are now living in fear every day."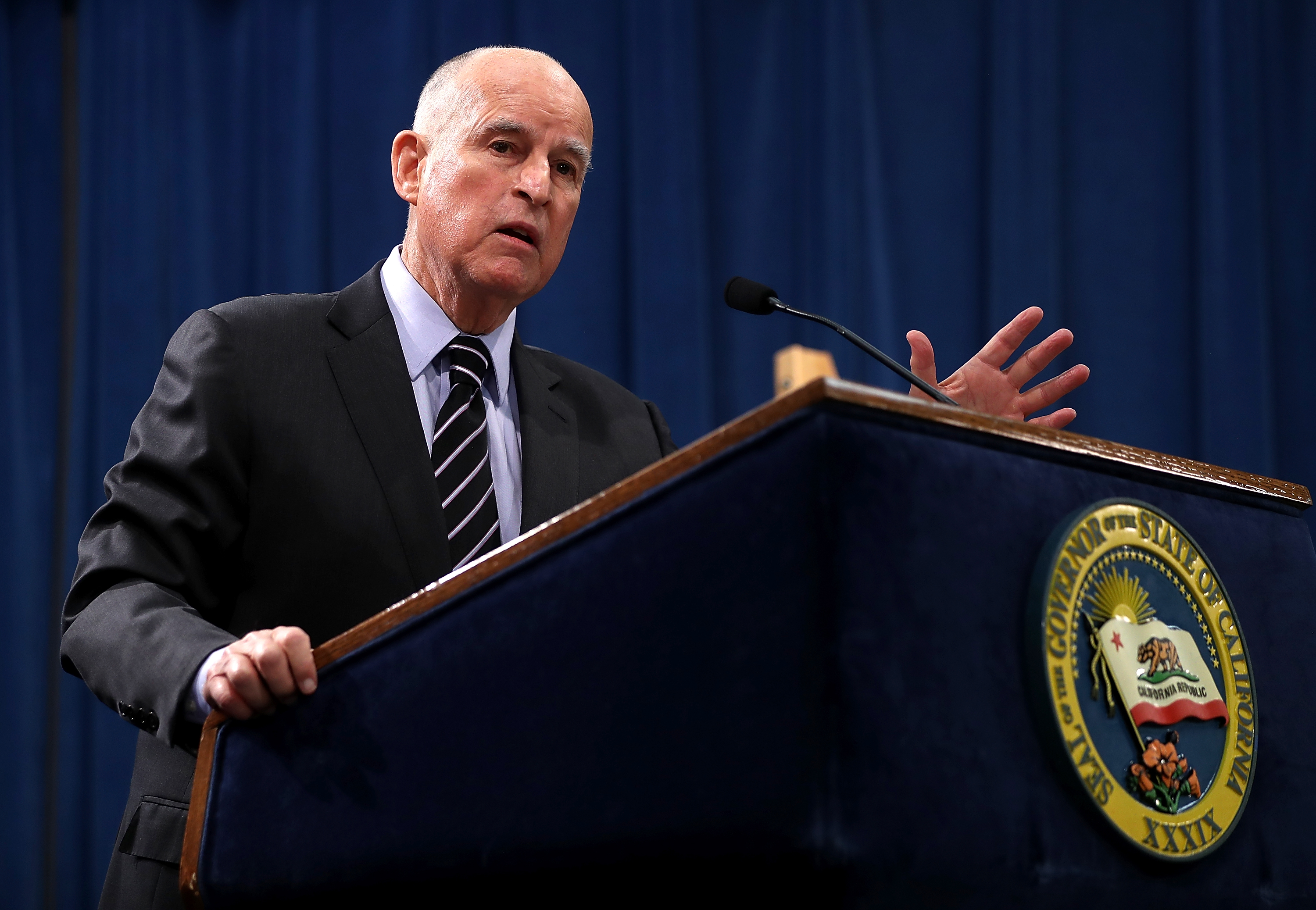 But ICE Deputy Director Tom Homan said that making California a sanctuary state is a foolish decision.
"I think it's terrible. I mean you've got the state of California that wants to put politics above public safety, ahead of officer safety," Homan said during a
Fox News
interview on Jan. 2.
"If he [Brown] thinks he's protecting immigrant communities, he's doing quite the opposite. Because if you think ICE is going away, we're not. There's no sanctuary from federal law enforcement.
"California better hold on tight—they're about to see a lot more special agents, a lot more deportation officers in the state of California," Homan said. "If the politicians in California don't want to protect their communities, then ICE will."
An official at ICE said the department can't provide specific details about the added numbers due to security reasons. However, the official confirmed that uncooperative jurisdictions have a higher rate of criminal alien releases than in places that honor ICE detainers.
"As a result, ICE is forced to focus additional resources to conduct at-large arrests in the field in these non-cooperative areas," the official stated via email.
There's no sanctuary from federal law enforcement.
Homan said he is working with the Department of Justice (DOJ) to ascertain if California is violating alien smuggling and harboring statute 8 U.S. Code 1324, or any other laws.
The statute, in part, states that a person is in violation of the law if he or she is "knowing or in reckless disregard of the fact that an alien has come to, entered, or remains in the United States in violation of law, conceals, harbors, or shields from detection, or attempts to conceal, harbor, or shield from detection, such alien in any place, including any building or any means of transportation."
An official from the DOJ confirmed the department is working with ICE to "explore any and all potential options for holding sanctuary jurisdictions accountable for their dangerous practices."
"Together, we will use every legally viable tool at our disposal to protect the American people from dangerous criminal aliens and from the people that place their protection over the protection of law-abiding citizens," the official said.
Homan said he wants to see the politicians personally held accountable for people dying at the hands of criminal illegal aliens due to sanctuary policies.
"In Sonoma County a few weeks ago, an illegal alien was arrested, we put a detainer on him, he was arrested for domestic violence. Sonoma County didn't honor the detainer, what happened? Two weeks later, he killed that girl. Now she has two young daughters without a mother," Homan said on Fox.
"I can give example after example of the effect this law is going to have on the community safety in the state of California."
Homan said that as of July 31 last year, almost 10,000 criminal aliens who were released onto the streets nationwide—rather than being turned over to ICE—have committed another crime.
He warned that the sanctuary status will attract more illegal aliens to California. "More criminal aliens will be coming to California. So California just bit off a lot more than it can chew," he said.
Nearly one quarter (more than 2 million) of the country's estimated illegal alien population lives in California, according to the Public Policy Institute of California.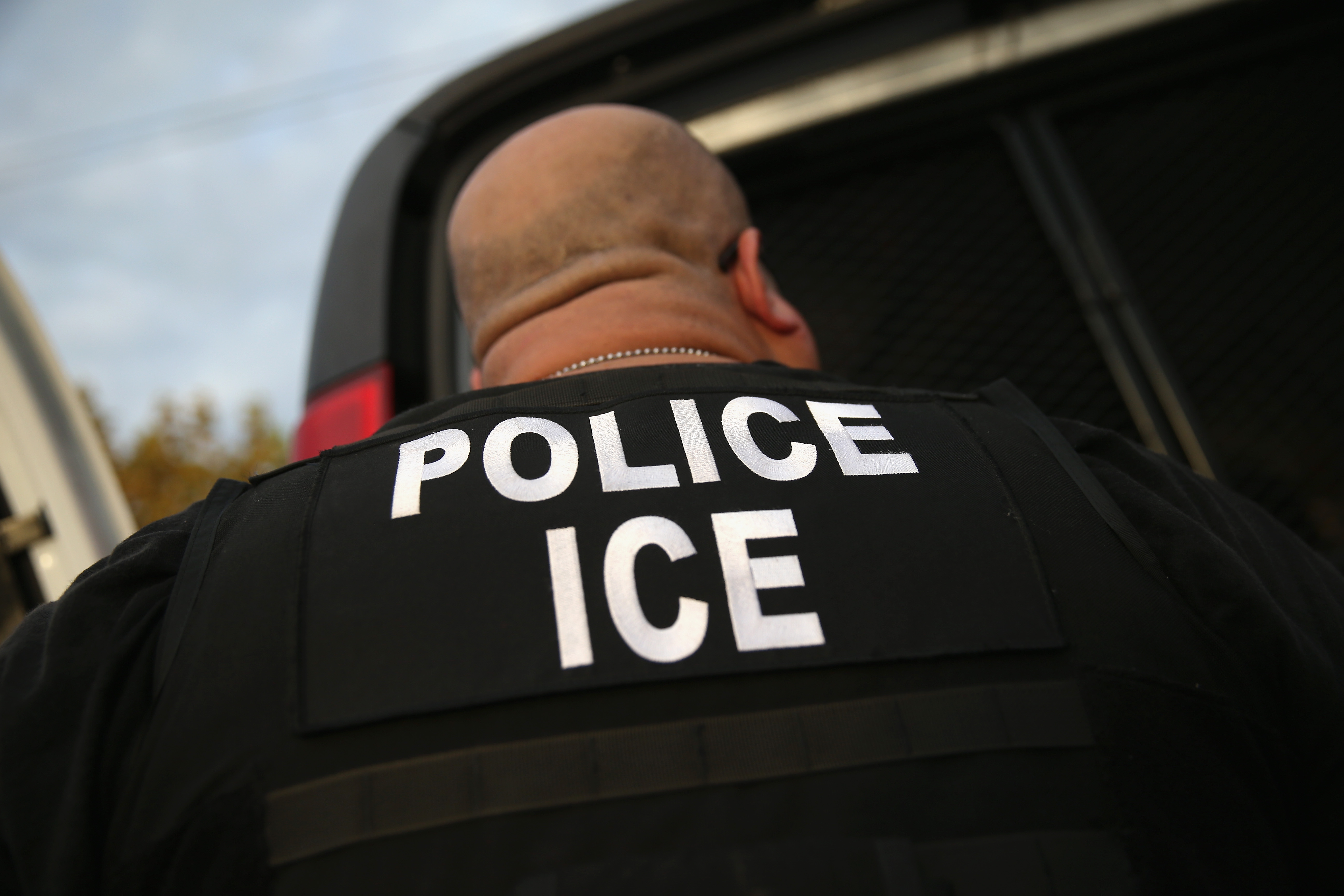 More About California's Sanctuary Law
SB-54 forbids local law enforcement to communicate with immigration officials about when a criminal is about to be released from custody, except under special circumstances.
It also prevents local jails from holding inmates for up to 48 hours longer when ICE makes a request for transfer—except for inmates who have committed certain violent crimes, such as murder, robbery, rape, or kidnapping.
Nationwide, in fiscal 2016, under the Obama administration, the number of wanted illegal aliens handed over to federal authorities from detention facilities plummeted to
less than 3 percent
of what it was six years prior.
SB-54 bans state and local law enforcement officers from asking the immigration status of anyone during a routine stop, and they are prohibited from arresting illegal aliens based on civil immigration warrants.
The bill also prohibits state and local law enforcement agencies from using resources—including facilities, equipment, and personnel—for immigration enforcement purposes without a court warrant.
Violators could be subject to civil action, according to state Senate president and author of the bill Kevin de León.
THE MURDEROUS MEXICANS….
Everyday there are 12 Americans murdered and 8 children molested by Mexicans!
Steinle's murderer, Jose Zarate and been deported 5xs!
"While walking with her father on a pier in San Francisco in 2015, Steinle was shot by the illegal alien. Steinle pleaded with her father to not let her die, but she soon passed in her father's arms."
Adios, Sanctuary La Raza Welfare State of California
A fifth-generation Californian laments his state's ongoing economic collapse.
By Steve Baldwin
American Spectator, October 19, 2017
What's clear is that the producers are leaving the state and the takers are coming in. Many of the takers are illegal aliens, now estimated to number over 2.6 million. The Federation for American Immigration Reform estimates that California spends $22 billion on government services for illegal aliens, including welfare, education, Medicaid, and criminal justice system costs. Liberals claim they more than make that up with taxes paid, but that's simply not true. It's not even close. FAIR estimates illegal aliens in California contribute only $1.21 billion in tax revenue, which means they cost California $20.6 billion, or at least $1,800 per household.
Nonetheless, open border advocates, such as Facebook Chairman Mark Zuckerberg, claim illegal aliens are a net benefit to California with little evidence to support such an assertion. As the Center for Immigration Studies has documented, the vast majority of illegals are poor, uneducated, and with few skills. How does accepting millions of illegal aliens and then granting them access to dozens of welfare programs benefit California's economy? If illegal aliens were contributing to the economy in any meaningful way, California, with its 2.6 million illegal aliens, would be booming.

Furthermore, the complexion of illegal aliens has changed with far more on welfare and committing crimes than those who entered the country in the 1980s. Heather Mac Donald of the Manhattan Institute has testified before a Congressional committee that in 2004, 95% of all outstanding warrants for murder in Los Angeles were for illegal aliens; in 2000, 23% of all Los Angeles County jail inmates were illegal aliens and that in 1995, 60% of Los Angeles's largest street gang, the 18th Street gang, were illegal aliens. Granted, those statistics are old, but if you talk to any California law enforcement officer, they will tell you it's much worse today. The problem is that the Brown administration will not release any statewide data on illegal alien crimes. That would be insensitive. And now that California has declared itself a "sanctuary state," there is little doubt this sends a message south of the border that will further escalate illegal immigration into the state.
"If the racist "Sensenbrenner Legislation" passes the US Senate, there is no doubt that a massive civil disobedience movement will emerge. Eventually labor union power can merge with the immigrant civil rights and "Immigrant Sanctuary" movements to enable us to either form a new political party or to do heavy duty reforming of the existing Democratic Party. The next and final steps would follow and that is to elect our own governors of all the states within Aztlan."
Indeed, California goes out of its way to attract illegal aliens. The state has even created government programs that cater exclusively to illegal aliens. For example, the State Department of Motor Vehicles has offices that only process driver licenses for illegal aliens. With over a million illegal aliens now driving in California, the state felt compelled to help them avoid the long lines the rest of us must endure at the DMV. And just recently, the state-funded University of California system announced it will spend $27 million on financial aid for illegal aliens. They've even taken out radio spots on stations all along the border, just to make sure other potential illegal border crossers hear about this program. I can't afford college education for all my four sons, but my taxes will pay for illegals to get a college education.
JUDICIAL WATCH:
America builds the La Raza "The Race" Mexican welfare state