Adios, Sanctuary La Raza Welfare State of California


A fifth-generation Californian laments his state's ongoing economic collapse.

By Steve Baldwin

American Spectator, October 19, 2017

What's clear is that the producers are leaving the state and the takers are coming in. Many of the takers are illegal aliens, now estimated to number over 2.6 million.
The Federation for American Immigration Reform estimates that California spends $22 billion on government services for illegal aliens, including welfare, education, Medicaid, and criminal justice system costs.
Border Patrol Catches Migrants 'Associated with' Caravan Crossing Illegally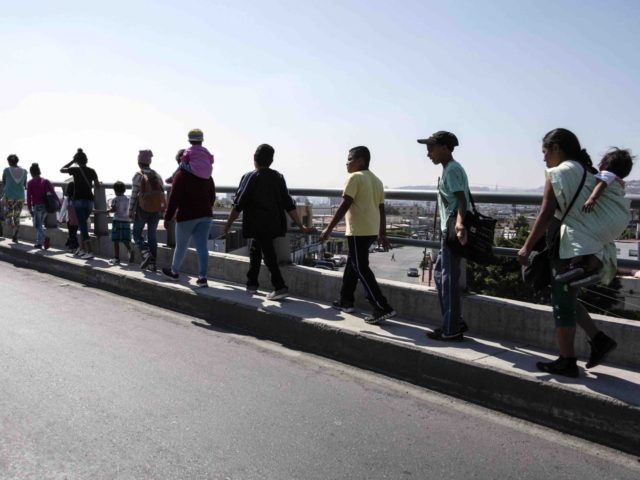 U.S. Border Patrol reported Saturday that it had apprehended several individuals "associated with the Central American Caravan" who were trying to cross illegally into the country.
While many members of the group reportedly planned to apply for asylum at the San Ysidro point of entry on Sunday, others had tried to enter the U.S. "by climbing over the dilapidated scrap metal border fence" on Friday and Saturday, according to a statement by U.S. Customs and Border Protection Chief Patrol Agent Rodney S. Scott.
"In several of these incidents, children as young as 4-years-old, and in one case a pregnant female, were detected entering the United States illegally through a dark, treacherous canyon that is notorious for human and drug smuggling," Scott said.
He continued with a warning (original emphasis):
Entering the United States at any place other than an official Port of Entry is illegal. …

To anyone that is associated with this caravan, Think Before You Act. If anyone has encouraged you to illegally enter the United States, or make any false statements to U.S. government officials, they are giving you bad advice and they are placing you and your family at risk.

We are a very welcoming country but just like your own house, we expect everyone to enter through our front door, and answer questions honestly. On a national level that front door is the Ports of Entry. If you enter the United States at any place other than a Port of Entry it is a crime. You will be arrested and referred for prosecution.
As the Los Angeles Times and other outlets noted, it was not clear what "associated with" the caravan meant, and whether it referred to "people who actually had taken part in the bus trek from Central America, through Mexico, to seek political asylum in the U.S."
The Times reported that members of the caravan spent Friday and Saturday receiving legal advice and training for how to present themselves to request asylum at the border on Sunday.