ZUCKERBERG IS A MAJOR DONOR TO THE MEX FASCIST PARTY of LA RAZA "The Race" AND IS AN ADVOCATE FOR OPEN BORDERS AND ENDLESS HORDES CLIMBING OUR BORDERS AND JOBS TO KEEP WAGES DEPRESSED.
MARK ZUCKERBERG AND OTHER TECH BILLIONAIRES SAY HELL NO TO PAYING LEGALS LIVING WAGES… not when there's boatloads of Chinese ready to take our tech jobs and work cheap!
"Nonetheless, open border advocates, such as Facebook Chairman Mark Zuckerberg, claim illegal aliens are a net benefit to California with little evidence to support such an assertion. As the Center for Immigration Studies has documented, the vast majority of illegals are poor, uneducated, and with few skills. How does accepting millions of illegal aliens and then granting them access to dozens of welfare programs benefit California's economy? If illegal aliens were contributing to the economy in any meaningful way, California, with its 2.6 million illegal aliens, would be booming." STEVE BALDWIN – AMERICAN SPECTATOR
Masters of the Universe: Facebook Reverses Course on 'Fake News' Warnings After They Prompted More People to Share Articles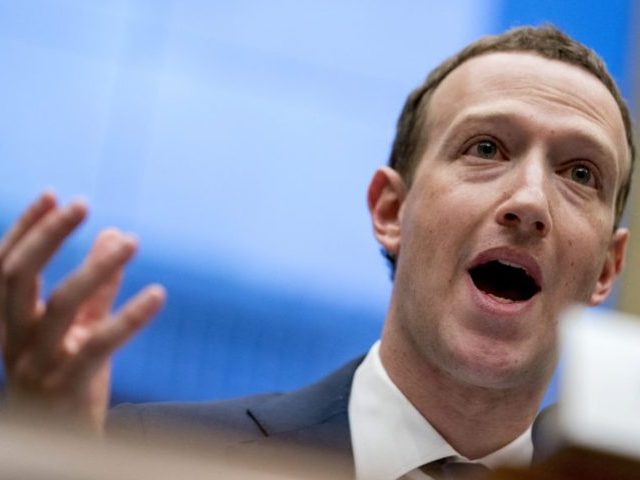 Facebook decided to ditch its "fake news" warnings on articles after the warnings prompted even more users to share the flagged stories, however, the platform has created new features to crack down on what it deems to be "fake news."
However, Facebook is also adding additional features to crack down on "fake news," including a system which will make "fake news" links smaller and "real news" links bigger.
"First, rather than call more attention to fake news, Facebook wants to make it easier to miss these stories while scrolling. When Facebook's third-party fact-checkers verify an article is inaccurate, Facebook will shrink the size of the link post in the News Feed," TechCrunch explained. "Second, Facebook is now using machine learning to look at newly published articles and scan them for signs of falsehood. Combined with other signals like user reports, Facebook can use high falsehood prediction scores from the machine learning systems to prioritize articles in its queue for fact-checkers. That way, the fact-checkers can spend their time reviewing articles that are already qualified to probably be wrong."
Despite Facebook's claims that they are using independent, neutral fact-checkers, these fact-checkers have been proven to hold a left-wing bias.