Donald Trump Nominates Mitch McConnell's Brother-in-Law to Administration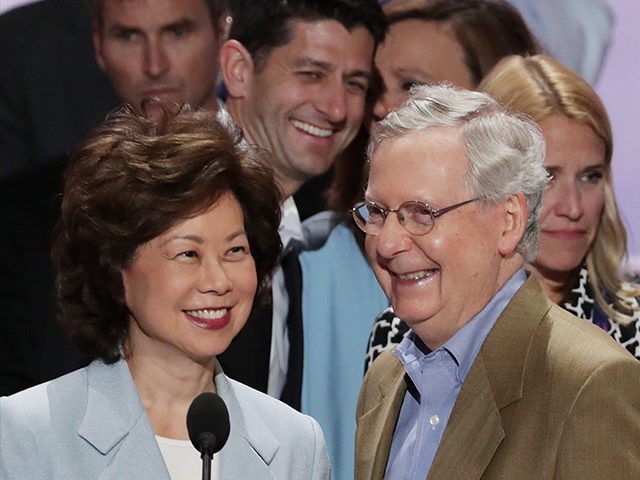 President Donald Trump nominated Senate Majority Leader Mitch McConnell's brother-in-law, Gordon Hartogensis, on Tuesday to serve as the director of the Pension Benefit Guaranty Corporation at the Department of Labor.
Hartogensis is married to the sister of McConnell's wife, Elaine Chao. Chao is also the secretary of transportation in Trump's Cabinet.
The pension agency runs an insurance program, paying retirement benefits to retirees whose pension plans have failed.