NPR PROGRAM ON AMERICA UNDER LA RAZA OCCUPATION – GRIM!
We spent eight months and did over a hundred interviews to try to bypass the usual rhetoric and get to the bottom of what really happened when undocumented workers showed up in one Alabama town. Pictured: Albertville "Miss Chick" 1954.
"Open border advocates, such as Facebook's Mark Zuckerberg, claim illegal aliens are a net benefit to California with little evidence to support such an assertion. As the CIS has documented, the vast majority of illegals are poor, uneducated, and with few skills. How does accepting millions of illegal aliens and then granting them access to dozens of welfare programs benefit California's economy? If illegals were contributing to the economy in any meaningful way, CA, with its 2.6 million illegals, would be booming." STEVE BALDWIN – AMERICAN SPECTATOR
Anti-Trump mural school in Chula Vista caters to illegals, sports an abysmal academic record
A charter school in Chula Vista, Calif., just south of San Diego, got its name in the news for hosting a mural featuring a bloodied severed head of President Trump.
The famous mural, via YouTube screengrab, after the Daily Caller
Instead of citing the highly politicized content of the mural, which would make it Cuban-style propaganda, or perhaps something redolent of what the Sandinistas of Nicaragua put up before the voters threw them out in 1990, the school's director piously cited the "violence" in the imagery as the problem. The full statement is here:
MAAC Community Charter School's mission is to provide a safe and accepting environment where diversity of thought is recognized, valued and celebrated. There was a mural painted at the event this past weekend that does not align with our school's philosophy of non-violence. This mural has been painted over and we have been in communication with the artists who have agreed to create a new mural that better aligns with the school's philosophy.
It's nonsense. A mural going up anywhere on a school grounds would normally be subject to approval by a school board and it would be normal to ask why the board of this charter independent school approved this. Someone wanted this up and backed off when the school got caught in the glare of negative publicity. The San Diego Union-Tribune asked that question and didn't get a straight answer: the school's marketing director said the school was "looking into" whether anyone approved it.
Let's keep waiting on that.
A look at who's running the school pretty well tells us what was going on. The school, whose MAAC initials stand for Metropolitan Area Advisory Committee on Anti-Poverty of San Diego County, Inc. is a project of a group of Chicano militant groups, some dating from the brown-beret era of the 1970s and earlier, and th
eir school has been around since 2001. One name on the board stands out: Hermandad Mexicana, a Soros-funded group whose chief impact has to promote the interests of illegal immigrants. Hermandad Mexicana was the group that organized and pulled the stunt using a child to break through lines and give visiting Pope Francis a note calling for legalization of the parents of illegal immigrants in 2015. I wrote about the staging with that here.
So now they have a charter school, and that charter school claims it serves the underserved - obviously, with Chavez-style propaganda if the Trump severed head mural is any indication, just as Chavez did with the Caracas shantytown dwellers, offering goodies in exchange for political loyalty.
According to this statistic (dated to 2012, so it may be changed) they get an average of $7,131 per pupil of federal funding, plus state funding conditioned upon performance. The school has 243 students enrolled, according to its School Accountability Report Card for 2016-2017, which if the numbers are correct, would mean it gets $1,732,833 in federal funding alone.
Now let's take a look at who's enrolled - it's a doozy.
According to the SARC, the school educates students up to the age of 24, and has 167 students enrolled as seniors, or, grade 12. Sixty-one are in Grade 11, a huge drop. Thirteen are in Grade 10, a more precipitous drop still, and all of two, repeat, two, are in Grade 9. There are no student rosters listed for lower grades, although the SARC forms include them as a category together with higher grades further down on the report, which could be a category placeholder.
Assuming these are all the students they have, this stands out because it suggests that most of these kids aren't high-schoolers, they are likely adult illegal immigrants from Mexico and beyond who are the typical military-aged young men who are playing student to keep this school's enrollment up, its funds coming, and probably to obtain Deferred Action for Childhood Arrivals benefits. The Grade 12 classification is likely high because it includes 17, 18, 19, 20, 21, 22, 23 and 24 year-olds.
Statistics show that, too.
According to 2016-2017 student data on the SARC (and it contradicts itself in places)
95.9% are identified a Hispanic.
70.4% are listed as socially disadvantage (the figure rises to 90% later in the report)
65% are identified as "English learners," which would likely mean Spanish-only speakers, or unassimilated immigrants.
Combine it with the huge age gaps for the high school and it has the look of a propaganda school for young Chavista soldiers from among the illegal immigrant community.
It gets worse - look at the academic record of the place, which is the main rationale for keeping it open at all:
The SARC shows that the students, most of them young adults, not kids, all have books and the school grounds have an overall exemplary rating. Yet the performance is utterly abysmal.
English language arts / literacy for grades 3, 8, and 11 is 8%, compared with 53% for the district and 48% statewide.
Science proficiency is at 5%, compared to 49% for the district and 54% for the state.
Math is not even rated because fewer than ten students at Grade 11 are enrolled in any math, although there are some math enrollment statistics further down in the report - which would make one question then why the space was left blank.
Between 89% and 91% of the students were tested.
And 98.7% of the students were enrolled in courses required for University of California or California State Universities for admission. A mightly 0.7% completed all of them.
Which makes one wonder about this school. It's got a facile ideological militancy of the left, it's got a questionable student body of few high-school age students, and its academic record is abysmal.
Is this really a school that should be taking federal funds and allowed by the state to exist as an alternative to public schools?
It has the look of a front group for something else, something that doesn't resemble education.
HALF THE POPULATION OF CALIFORNIA WAS BORN IN MEXICO!
California Passes UK to Become World's 5th Largest Economy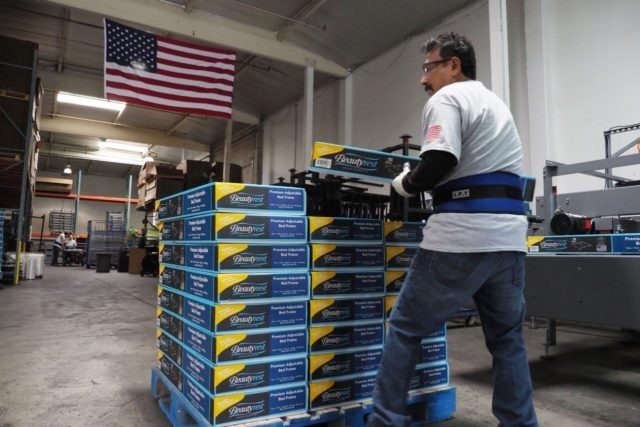 California zipped past the United Kingdom to become the 5
th

largest economy in the world in 2017.

The U.S. Commerce Department reported that California with a population of 39.54 million has a larger Gross State Product at $2.75 trillion, versus the United Kingdom with a population of 65.64 million and a Gross Domestic Product of $2.62 trillion.

A big advantage California enjoys is having a surface area of 163,696 square miles, compared to the UK with just 93,628 square miles of area. Although almost a third of California is uninhabited, about the same one-third of the UK is uninhabited.

Setting a new all-time highest ranking versus the world is a huge change from 2012 when huge swaths of California real estate was getting foreclosed and thousands of cars were getting repossessed. This knocked the not-so-golden state to a world economic ranking of #10.

But California's Gross State Product jump by $700 billion and created 2 million jobs in the last six years. A huge piece of that recovery has been due to globalism, with the U.S. Commerce Department reporting that California exported $171.9 billion to 229 foreign economies in 2017.

Outstanding performing export sectors were Silicon Valley which passed $30 billion, Hollywood entertainment hitting about $16 billion, and the state's agricultural sector recording a near-record $20 billion in exports.

The chief economist at the California Department of Finance Irena Asmundson told the Associated Press that California's economy since the lows in 2012 hit new highs in 2017 that included $26 billion for financial services and real estate; $20 billion for the information sector; and a decade-high $10 billion in manufacturing.

Asmundson added that during the five-year period, California with 12 percent of the U.S. population created 16 percent of all new domestic jobs and the state's share of U.S. Gross Domestic Product grew from 12.8 percent to 14.2 percent.

California's unemployment rate was at a 17-year low of 4.8 percent in 2017 and has steadily declined to 4.3 percent at the end of March to set a 38-year low, according to the state's Employment Development Department.

But not everything is great for all Californians, with Breitbart News reporting that Silicon Valley has the highest income inequality in the nation and the U.S. News & World Reportnaming California as the worst state for "quality of life," due to the high cost of living.
THE ONCE GOLDEN STATE of CALIFORNA, NOW A LA RAZA MEX
WELFARE STATE, IS No. 48 OF 50 STATES IN LOWER EDUCATION!
MEXICANS LOATHE LITERACY AND ENGLISH… SUCH APES THE
GRINGO WHOM THEY HATE!
"Mexicans abhor education. In their country, illiteracy dominates. As they arrive in our country, only 9.6 percent of fourth generation Mexicans earn a high school diploma.
Mexico does not promote educational values. This makes them the least educated of any Americans or immigrants. The rate of illiteracy in Mexico stands at 63 percent." FROSTY WOOLRIDGE
"Third-generation Latinos are more often disconnected — that is, they neither attend school nor find employment."
Kay S. Hymowitz
C
alifornia—not Mississippi, New Mexico, or West Virginia—has the highest poverty rate in the United States.
According to the Census Bureau's Supplemental Poverty Measure—which accounts for the cost of housing, food, utilities, and clothing, and which includes non-cash government assistance as a form of income—nearly
one out of four Californians is poor
.
Given robust job growth in the state and the prosperity generated by several industries, especially the supercharged tech sector, the question arises as to why California has so many poor people, especially when the state's per-capita GDP increased roughly twice as much as the U.S. average over the five years ending in 2016 (12.5 percent, compared with 6.27 percent).
It's not as if California policymakers have neglected to wage war on poverty. Sacramento and local governments have spent massive amounts in the cause, for decades now. Myriad state and municipal benefit programs overlap with one another; in some cases, individuals with incomes 200 percent above the poverty line receive benefits, according to the California Policy Center. California state and local governments spent nearly $958 billion from 1992 through 2015 on public welfare programs, including cash-assistance payments, vendor payments, and "other public welfare," according to the U.S. Census Bureau. Unfortunately, California, with 12 percent of the American population, is home today to roughly one in three of the nation's welfare recipients. The generous spending, then, has not only failed to decrease poverty; it actually seems to have made it worse.
In the late 1980s and early 1990s, some states—principally Wisconsin, Michigan, and Virginia—initiated welfare reform, as did the federal government under President Bill Clinton and the Republican Congress. The common thread of the reformed welfare programs was strong work requirements placed on aid recipients. These overhauls were widely recognized as a big success, as welfare rolls plummeted and millions of former aid recipients entered the workforce. The state and local bureaucracies that implement California's antipoverty programs, however, have resisted pro-work reforms. In fact, California recipients of state aid receive a disproportionately large share of it in no-strings-attached cash disbursements. It's as if welfare reform passed California by, leaving a dependency trap in place. Immigrants are falling into it: 55 percent of immigrant families in the state get some kind of means-tested benefits, compared with just 30 percent of natives, according to
City Journal
contributing editor Kay S. Hymowitz.
Self-interest in the social-services community may be at work here. If California's poverty rate should ever be substantially reduced by getting the typical welfare client back into the workforce, many bureaucrats could lose their jobs. As economist William A. Niskanen explained back in 1971, public agencies seek to maximize their budgets, through which they acquire increased power, status, comfort, and job security. In order to keep growing its budget, and hence its power, a welfare bureaucracy has an incentive to expand its "customer" base—to ensure that the welfare rolls remain full and, ideally, growing. With 883,000 full-time-equivalent state and local employees in 2014, according to
Governing
, California has an enormous bureaucracy—a unionized, public-sector workforce that exercises tremendous power through voting and lobbying. Many work in social services.
Further contributing to the poverty problem is California's housing crisis. Californians spent more than one-third of their incomes on housing in 2014, the third-highest rate in the country. A shortage of housing has driven prices ever higher, far above income increases. And that shortage is a direct outgrowth of misguided policies. "Counties and local governments have imposed restrictive land-use regulations that drove up the price of land and dwellings," explains analyst Wendell Cox. "Middle income households have been forced to accept lower standards of living while the less fortunate have been driven into poverty by the high cost of housing." The California Environmental Quality Act (CEQA), passed in 1971, is one example; it can add $1 million to the cost of completing a housing development, says Todd Williams, an Oakland attorney who chairs the Wendel Rosen Black & Dean land-use group. CEQA costs have been known to shut down entire home-building projects. CEQA reform would help increase housing supply, but there's no real movement to change the law.
Extensive environmental regulations aimed at reducing carbon-dioxide emissions make energy more expensive, also hurting the poor. On some estimates, California energy costs are as much as 50 percent higher than the national average. Jonathan A. Lesser of Continental Economics, author of a 2015 Manhattan Institute study, "Less Carbon, Higher Prices," found that "in 2012, nearly 1 million California households faced 'energy poverty'—defined as energy expenditures exceeding 10 percent of household income. In certain California counties, the rate of energy poverty was as high as 15 percent of all households." A Pacific Research Institute study by Wayne Winegarden found that the rate could exceed 17 percent of median income in some areas. "The impacts on the poorest households are not only the largest," states Winegarden. "They are clearly unaffordable."
Looking to help poor and low-income residents, California lawmakers recently passed a measure raising the minimum wage from $10 an hour to $15 an hour by 2022—but a higher minimum wage will do nothing for the 60 percent of Californians who live in poverty and don't have jobs, and studies suggest that it will likely cause many who do have jobs to lose them. A Harvard study found evidence that "higher minimum wages increase overall exit rates for restaurants" in the Bay Area, where more than a dozen cities and counties, including San Francisco, have changed their minimum-wage ordinances in the last five years. "Estimates suggest that a one-dollar increase in the minimum wage leads to a 14 percent increase in the likelihood of exit for a 3.5-star restaurant (which is the median rating)," the report says. These restaurants are a significant source of employment for low-skilled and entry-level workers.
Apparently content with futile poverty policies, Sacramento lawmakers can turn their attention to what historian Victor Davis Hanson aptly describes as a fixation on "remaking the world." The political class wants to build a costly and needless high-speed rail system; talks of secession from a United States presided over by Donald Trump; hired former attorney general Eric Holder to "resist" Trump's agenda; enacted the first state-level cap-and-trade regime; established California as a "sanctuary state" for illegal immigrants; banned plastic bags, threatening the jobs of thousands of workers involved in their manufacture; and is consumed by its dedication to "California values." All this only reinforces the rest of America's perception of an out-of-touch Left Coast, to the disservice of millions of Californians whose values are more traditional, including many of the state's poor residents.
California's de facto status as a one-party state lies at the heart of its poverty problem. With a permanent majority in the state senate and the assembly, a prolonged dominance in the executive branch, and a weak opposition, California Democrats have long been free to indulge blue-state ideology while paying little or no political price. The state's poverty problem is unlikely to improve while policymakers remain unwilling to unleash the engines of economic prosperity that drove California to its golden years.
WE CAN'T TAKE CARE OF OUR OWN, AND YET WE LET MEXICO BUILD THEIR BILLION DOLLAR WELFARE STATE ON OUR BACKS!!!
70% OF ILLEGALS GET WELFARE!
"According to the Centers for Immigration Studies, April '11, at least 70% of Mexican illegal alien families receive some type of welfare in the US!!! cis.org"
Violent Crime Up Twice the National Average in Part of California
Photo: Twitter/@ArlingtonPD
Violent crime is up across the country, but in some pockets of California, violent offenses — including murder, rape, robbery and assault — are up twice the national average, according to an FBI report released Monday.
While property crimes were down both nationally and in California, violent crimes spiked almost 4% in the Golden State, even though some in academia made a point to downplay the dramatic increase, according to the
San Francisco Chronicle
:
In California, 1,930 people were slain last year, an increase of 3.7 percent that came on the heels of a rise of 9.7 percent the previous year. But the 2016 rate — 4.9 victims for every 100,000 population — is relatively low compared with the rate 10 years earlier (6.9) and far lower than the rate in 1980 (14.4).
"The overall picture is that homicide and violent crime rates went up dramatically in the 1970s and '80s and '90s, and then underwent a dramatic drop in the last 20 years, and leveled off," said Robert Weisberg, a Stanford University criminal law professor and co-director of the school's Criminal Justice Center.
The FBI's 2016 numbers, he said, "are not inconsistent with that."
Still, Bay Area law enforcement officials have expressed concern about the recent trend, opening up a debate over whether crime has gone up due to several factors, including the effort to reduce jail and prison populations and a struggle in some places to recruit and retain officers.
And Bay Area law enforcement officials are not the only ones wondering if recent prison and sentencing reforms have led to the dramatic increase.
[v]iolent crime rate — which includes the number of homicides, rape, robbery and assault — was 716.3 per 100,000 people in 2016. Nationally, the violent crime rate was 386.3.
With
violent crime in Sacramento
rising at twice the national rate, there are additional questions about the impact of Gov. Jerry Brown's signature prison reform, known as "AB109 Realignment." That measure transferred many dangerous and violent felons from state to county supervision, and effectively commuted many sentences. It also put violent felons back on the streets and ended state parole supervision for those offenders altogether.
In February, California's law enforcement community was rocked when a Whittier police officer, Keith Boyer, 53, was
murdered by an unsupervised AB109 offender
, who would have been behind bars had he been subject to state parole supervision.
Maybe if California and New York Cared as Much about the Middle Class as They Do About Illegal Alien…



Coming soon: Mass exodus from NY, CA due to high taxes
California's Rich May Leave to Avoid $12 Billion in SALT Tax Hit
President Donald Trump's new tax cut, which limiting state and local tax deductions, will cost rich Californians $12 billion more in federal taxes, with $9 billion coming from those making $1 million or more.
Is California Governor Jerry Brown Mentally Ill?

Laura Ingraham: 'California Is Almost Acting Like It's a Separate Country'
Zuckerberg's Investor Group Pushes for Pre-Election Amnesty
Silicon Valley investors, including Facebook owner Mark Zuckerberg, are joining the Koch network's push for a quick amnesty that would also keep the issue of cheap-labor immigration out of the November election.