"Currently, the U.S. admits more than 1.5 million legal and illegal immigrants every year, with more than 70 percent coming to the country through the process known as "chain migration" whereby newly naturalized citizens can bring an unlimited number of foreign relatives to the U.S. In the next 20 years, the current U.S. legal immigration system is on track to
import
roughly 15 million new foreign-born voters. Between seven and eight million
of those foreign-born voters will arrive in the U.S. through chain
As mass immigration has continued, with border surges of illegal immigration occurring over the past few months, wages for American workers have continued to be nearly flat, growing by less than o.5 percent this month.
John Binder
AS WALL STREET PLUNDERS: A Nation of One Million Homeless and Overrun By Mexico's Export of "cheap labor"!
"But a series of reports on CEO pay, bank profits and corporate cash released over the past week reveal that corporate America and the financial oligarchy are wallowing in record levels of wealth.
"
MASSIVE TRANSFER OF WEALTH TO THE RICH: YOUR DEMOCRAT PARTY AT WORK…. for Wall Street, Banksters, Billionaires and LA RAZA.
"But a series of reports on CEO pay, bank profits and corporate cash released over the past week reveal that corporate America and the financial oligarchy are wallowing in record levels of wealth.
"
ASSAULT ON THE AMERICAN WORKER…. Amazon's JEFF BEZOS PLAN FOR A NEW AMERICAN SLAVERY
"Amazon is a massive wrecking machine consuming American retail. It's looting the economy and leaving behind rubble. " --- DANIEL GREENFIELD FRONTPAGE MAG
Coulter: Meanwhile, 10 Miles from the White House …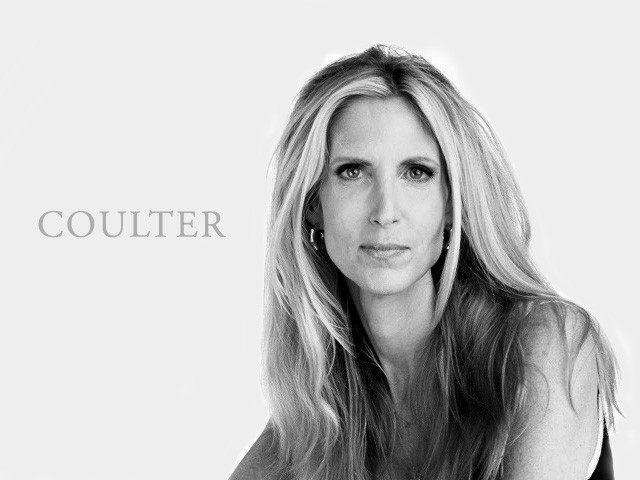 Now that Trump has solved Northeast Asia's problems, maybe he can get to a problem in our country — in fact, within 10 miles of the White House.
For some reason, The Washington Post recently ran an article on something important — the MS-13 gang presence at a public school on the outskirts of our nation's capital, William Wirt Middle School in Prince George's County, Maryland.
The media's usual approach to the diversity being inflicted on us is: Don't report this! It's better if no one knows. Maybe the left has decided it's too late to do anything about the transformation of our country into a Third World hellhole, and Trump couldn't stop it even if he wanted to.
The Post reported that, like many schools up
and down the East Coast, MS-13 has turned
Wirt into a battleground. There have been
near-daily gang fights, rampant drug dealing,
one reported rape, gang signs on the walls,
one shooting — more in nearby schools —
and teachers afraid to be alone with their
students. At least two students are required
to have security officers assigned to them,
walking them from class to class and
watching them during lunch hour, on
account of MS-13 threatening to kill them.
How many different categories of immigrants require special law enforcement officers devoted to them? Thanks to mass Muslim immigration, the FBI has terrorist watch lists in ALL 50 STATES. That's why whenever there's a terrorist attack, the FBI says, Oh yeah, we were watching that guy. And now we have police bodyguards for kids at schools wherever "unaccompanied minors" have been dumped by our government.
In addition to the free school lunches, transportation, housing and health care to pay for all this wonderful diversity, immigrants are also massively ratcheting up law enforcement costs.
It would be enraging enough if bad things were happening to our country and the immigrants were paying for it. But we're paying for it. Wait — you are offering to bring gang warfare, drug cartels and terrorism? We'll go top dollar for that! Put your wallet away! Your money's no good here!
Having made the odd decision to report factual information about immigration, The Washington Post was careful to include the gigantically irrelevant, painfully idiotic cliche: The "vast majority" of poor Latin Americans pouring into our country "enroll in school and stay out of trouble."
Yes, and the vast majority of boa constrictors stay out of trouble too. Let's put them in our schools! In fact, far fewer boa constrictors kill Americans each year than Latin American immigrants do. Less than one a year. And boa constrictors don't undercut you at the construction site.
We never hear that "vast majority" argument about the policies that liberals like. The "vast majority" of gun owners never shoot up a school. The "vast majority" of smokers will never get lung cancer. The "vast majority" of Americans do not benefit from Wall Street profits.
Why are we subjecting ourselves to mass immigration at all? Hey, everyone, let's all get an HIV injection! Don't worry, the vast majority of us won't get AIDS!
We're certainly not doing it to be nice to Hispanics. They've been polled and polled and polled, and it turns out they DON'T want more people being brought in to take their jobs and drive down wages. Recent immigrants probably don't want their useless brother-in-law from Chiapas sleeping on the couch either.
In the 2012 presidential campaign, Obama's Spanish language ads didn't make a peep about immigration. Instead, he bragged about giving everyone free health care. (Sidebar: Unmentioned were the millions of people who lost their health care, thanks to all that free health care for immigrants.)
Less than two years ago, Republicans watched the most anti-immigrant politician in a century be elected president, with every major institution in America against him. Trump won more of the Hispanic vote than any Republican in a generation.
The Chamber of Commerce knows that Hispanics didn't
come here to have their wages driven down by an unending
stream of unskilled workers just like themselves.
Republicans and Democrats know it. The only people who
don't know it are Americans who don't want to hurt
anyone's feelings by opposing the constant importation of
unskilled, poverty-stricken immigrants.
The reason for this transformation of our country,
our culture and our politics is to flood the market
with low-wage workers and Democratic voters.
Obviously, those are losing arguments, so the
beneficiaries of mass Third World immigration lie.
They claim that anyone who doesn't want to supply
the rich with cheap labor must hate Hispanics.
Trump thought North Korea was hard? With immigration, we have all of the most influential forces in our culture on the same page. Immigration is a great unifier of the rich and powerful.
The rich are like sharks — all appetite, no brain. With their cheap labor voting 7-3 for the Democrats, it won't be long until Democrats have a lock on government. What do you think they'll do then, Business Roundtable? Answer: Make it impossible to do business. Google "California."
With the Chamber of Commerce, the Business Roundtable and the Koch brothers' incessant lobbying for more and more cheap labor, we see exactly what Lenin said about the capitalists: They will sell us the rope with which to hang them.
The rich don't care. They can't think beyond next quarter's earnings.
"Currently, the U.S. admits more than 1.5 million legal and illegal immigrants every year, with more than 70 percent coming to the country through the process known as "chain migration" whereby newly naturalized citizens can bring an unlimited number of foreign relatives to the U.S. In the next 20 years, the current U.S. legal immigration system is on track to
import
roughly 15 million new foreign-born voters.
Between seven and eight million of those foreign-born
voters will arrive in the U.S. through chain migration."
As mass immigration has continued, with border surges of illegal immigration occurring over the past few months, wages for American workers have continued to be nearly flat, growing by less than o.5 percent this month.
John Binder
The oligarchy rules: Amazon and corporations veto Seattle homelessness tax
By Will Morrow
13 June 2018
It took just four weeks for the Democratic Party-controlled Seattle City Council to completely capitulate to a campaign by Amazon and other corporate giants demanding the city overturn a minuscule business tax law passed last month. The council voted to abolish the tax yesterday, after having voted unanimously to introduce it on May 14.
The measure would have taxed large corporations with an annual revenue of more than $20 million beginning in 2019 at a rate of $0.14 for every hour worked by each employee in the city, or roughly $275 annually per full-time worker. Had it ever been implemented, the measure would have raised approximately $47 million per year, revenue that was to be allocated to building low-income housing and other critical services for a small fraction of the more than 6,000 people who are homeless every night in the city.
On Monday, Democratic mayor Jenny Durkan released a statement signed by seven Democratic members of the council, responding to a coordinated campaign against the tax waged by Amazon and other corporations. The statement declared that "it is clear that the ordinance will lead to a prolonged, expensive political fight over the next five months that will do nothing to tackle our urgent housing and homelessness crisis." Pleading to the giant corporations which are the real constituency of both the Democrats and Republicans, the letter states, "We heard you."
Democratic councilmember Mike O'Brien told the KUOW radio station, "There's no doubt that business pressure has shifted my view." O'Brien claimed he was concerned that the tax would become an issue for Democrats' re-election campaigns.
This pathetic and degraded spectacle is another demonstration of the real state of economic and political relations in the United States and internationally. A tiny financial oligarchy controls both political parties at every level of government, from city councils to the president of the US, and accepts no impingement upon its profit and wealth, no matter how small, to meet even the most essential needs of society.
Amazon, which has its headquarters based in Seattle and employs approximately 45,000 workers there, stood to pay approximately $10 million per year towards the tax. This is approximately 0.007 percent of Amazon CEO Jeff Bezos' personal wealth of $138 billion. It equals what Bezos makes in about an hour. This wealth has been obtained through the brutal exploitation of Amazon workers in the US and internationally. Bezos could write a personal check for the $20 billion to end homelessness in the United States and would still be the richest man in the world.
After the tax was voted in, Amazon, Starbucks, Vulcan—the investment firm owned by Microsoft co-founder Paul Allen—and Washington state's food industry and grocers' associations provided tens of thousands of dollars toward a ballot campaign, entitled "No tax on jobs," that would have asked voters to decide on whether to repeal the tax in the November 2018 elections.
This followed a weeks-long campaign of economic blackmail against the city by Amazon, which halted construction on a new building in Seattle pending the decision on the tax. As a result, the tax bill as passed was itself watered down from an original version that would have raised almost twice as much in revenue. Even if it had been introduced, it would have been totally inadequate to address the homelessness crisis in Seattle, among the highest in the US.
The rescinding of the tax exposes the bankruptcy of the perspective of Seattle city council member and Socialist Alternative leader Kshama Sawant. Sawant hailed the tax bill's passage in May—itself the outcome of a backroom deal aimed at appeasing Amazon by reducing the tax's impact—as a "huge victory."
Amazon and the other corporate opponents of the tax were joined in their campaign by the trade unions. Iron Workers Local 86 demonstrated at a press conference called by Sawant at the beginning of May to oppose the tax. Chris McClain, the financial and business secretary of the union, declared that Amazon was a "responsible developer that pays living wages and provides living-wage jobs for the construction industry."
While Sawant voted to oppose the rescinding of the bill, Amazon's victory shows Sawant's strategy of pressuring the Democratic Party through local government maneuvers only leads to defeat and disillusionment. Socialist Alternative's strategy has been to call on workers to support their "coalition" with so-called "progressive" Democrats to pressure the "corporate" Democrats to adopt left-wing policies. In the 2015 Seattle City Council elections, for example, Socialist Alternative called on workers and young people to vote for so-called "progressive" Democrats, including Lisa Herbold, who voted yesterday for rescinding the Amazon tax. Although this strategy collapsed when the Democrats caved with near unanimity to Amazon's blackmail, Sawant has responded to the debacle by doubling down. She now claims the lesson of the tax revocation is the need to elect more Socialist Alternative members to the city council to continue to channel working class opposition to inequality into coalition building with the pro-corporate Democratic Party.
Socialist Alternative is opposed above all to the building of a revolutionary movement of the working class in complete opposition to both corporate controlled parties and the pro-corporate and anti-working class trade unions. That's because Socialist Alternative functions as a faction of the Democratic Party.
The stranglehold over every aspect of social life wielded by the giant corporations, however, shows that the guaranteeing of the most elementary needs of the working class requires the expropriation of the banks and corporations and their transformation into public utilities, controlled by the working class, and the socialist reorganization of society.
The author also recommends:
TRUMP'S SECRET AMNESTY, WIDER OPEN BORDERS DOCTRINE TO KEEP WAGES DEPRESSED.
"During the same month that Schlafly had backed Trump for his "America First"
agenda, Nielsen's committee released an ideologically-globalist
report
, promoting
the European migrant crisis as a win for big business who would profit greatly
from a never-ending stream of
cheap
, foreign migrants."
AMERICA: ONE PAYCHECK AND TWELVE ILLEGALS AWAY FROM HOMELESSNESS!


A dashcam video of downtown Los Angeles on Christmas day reveals a stunning sight: hundreds of tents and lean-tos on the sidewalks that serve as shelter for the homeless. The scene is reminiscent of a third-world country. RICK MORAN / AMERICANTHINKER com
HOMELESS CRISIS IN LOS ANGELES, MEXICO'S SECOND LARGEST
CITY, WORSENS BY THE DAY….

Approximates the great depression
93% of the murders in Los Angeles are by Mexicans
HOMELESS AMERICA'S HOUSING CRISIS as 40 million illegals have climbed U.S. open borders.
EVERY AMERICAN (Legal) only one paycheck and two illegals away from living in their cars.
ASSAULT ON THE AMERICAN WORKER…. Amazon's JEFF BEZOS PLAN FOR A NEW AMERICAN SLAVERY
"Amazon is a massive wrecking machine consuming American retail. It's looting the economy and leaving behind rubble. " --- DANIEL GREENFIELD FRONTPAGE MAG
AMAZON'S ASSAULT ON AMERICA CONTINUES
Amazon, the multinational online retail conglomerate, is importing more foreign workers to the United States to take coveted tech industry jobs than Facebook and Google combined. JOHN BINDER
"Amazon is a massive wrecking machine consuming American retail. It's looting the economy and leaving behind rubble. " --- DANIEL GREENFIELD FRONTPAGE MAG
"Today, each of the top 5 billionaires owns as much as 750 million people, more than the total population of Latin America and double the population of the US."
WHAT WOULD HAPPEN TO AMERICA'S HOUSING CRISIS IF 40
MILLION LOOTING MEXICANS WERE SHIPPED BACK OVER THE
BORDER THEY INVADED?
We would also be ending the TRILLION DOLLAR LA RAZA ANCHOR BABY WELFARE STATE!