Mexico Arrests Top Gulf Cartel Leader near Texas Border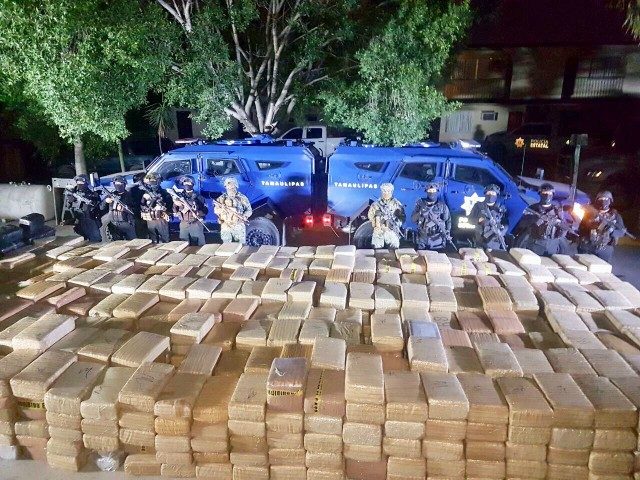 REYNOSA, Tamaulipas — Mexican authorities arrested one of the top leaders of the Gulf Cartel in the region. The kingpin has been singled out as one of the men responsible for the escalation of violence that has taken place in this border city.
Law enforcement sources revealed to Breitbart Texas that the man known as Flako Sierra assumed command of the Los Metros faction of the Gulf Cartel after the previous regional leader Luis Alberto "Pelochas" Blanco Flores had been kicked out by his own group. The man known as Flako Sierra had allied himself with Miguel Angel "Miguelito" Alvarez and at one time with "Pelochas" to maintain control of Reynosa.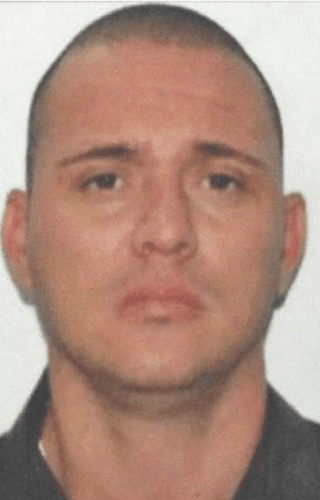 For more than a year, the faction known as Los Metros has been at war with another Gulf Cartel commander called Petronilo "Panilo" Moreno and the Gulf Cartel faction from Matamoros who has been sending squads from their groups called Escorpios and Ciclones to help Moreno in an attempt to take control of Reynosa. The fighting led to more than 500 casualties since the two factions went to war in early 2017, Breitbart Texas reported.
Editor's Note: Breitbart Texas traveled to the Mexican States of Tamaulipas, Coahuila, and Nuevo León to recruit citizen journalists willing to risk their lives and expose the cartels silencing their communities. The writers would face certain death at the hands of the various cartels that operate in those areas including the Gulf Cartel and Los Zetas if a pseudonym were not used.
Breitbart Texas' Cartel Chronicles
are published in both English and in their original
Spanish
. This article was written by "A.C. Del Angel" from Tamaulipas.
One in every
eleven persons
born in Mexico has gone to the U.S. The National Review reported that
in 2014
$1.87 billion was spent on incarcerating illegal immigrant criminals….Now add hundreds of billions for welfare and remittances! MICHAEL BARGO, Jr…… for the AMERICAN THINKER.COM
PAUL KRUGMAN
The disintegration of California, a Mexican satellite welfare state of poverty, crime and high taxes
ICE's June Enforcement Actions Net 540 Arrests
CIS Immigration Blog, June 27, 2018
The month of June has been a busy one for Immigration and Customs Enforcement (ICE). According to publicly available news releases from the agency's newsroom, large-scale operations resulted in over 500 arrests across the United States. These operations included targeted enforcement and removal procedures, worksite investigations, and human smuggling cases.
ICE is also involved in other non-immigration-related law enforcement responsibilities such as investigating and arresting producers and consumers of child pornography. Those arrests are not included in this post since they are unrelated to immigration, but are nonetheless an important part of ICE's day-to-day duties.
https://cis.org/Huennekens/ICEs-June-Enforcement-Actions-Net-540-Arrests
Trump Administration Combats Discrimination Against American Workers
ICE investigation uncovers company that defrauded Americans out of jobs.
FrontPageMag.com, June 28, 2018
While globalists frequently attempt to play the "compassion card" there is nothing compassionate about exploiting foreign workers or screwing American workers out of their jobs.

The Democratic Party that used to represent American blue collar workers have sold them out by advocating for the flooding of America with huge numbers of foreign workers. Often American and lawful immigrants pay for this betrayal with their jobs and their ability to support themselves and their families. All too often this results in these American and lawful immigrants becoming homeless.

Homelessness has soared to record levels, often engendering the separation of children from their parents. Ironically while the Democrats vociferously wailed about the administration prosecuting illegal aliens who are caught entering the United States covertly, without inspection and hence separating the children from their parents, these same politicians completely ignore the way that American kids have been taken from their homeless parents.

The investigation into the discriminatory hiring practices of Triple H Services addressed in the DOJ press release uncovered apparent fraud.

Undoubtedly there are many, many other companies operating throughout the United States who defraud various elements of the immigration system to displace American workers to drive down wages and, perhaps, force their workers to work under illegally dangerous conditions.
. . .
https://www.frontpagemag.com/fpm/270570/trump-administration-combats-discrimination-michael-cutler
How would the Democrats respond to a law that would grant amnesty to illegal immigrants on one condition –- They would not be able to vote for a minimum of eight years from the date they received their amnesty? I think we all know how that would play out...
June 29, 2018
Illegal Aliens: The New Black Vote for Democrats