THE STATE of CALIFORNIA (STATE LEVEL ALONE) HANDS THE MEXICAN INVADERS MORE THAN $30 BILLION PER YEAR IN WELFARE AND SOCIAL SERVICES.
THE COUNTY OF LOS ANGELES CHIPS IN MORE THAN ONE BILLION PER YEAR FOR MEX ANCHOR BABY BREEDING OF FUTURE DEMS!
America builds the La Raza "The Race" Mexican welfare state
OP, Rep. Yoder, Vote to Give More Cheap Visa-Workers to Farm Companies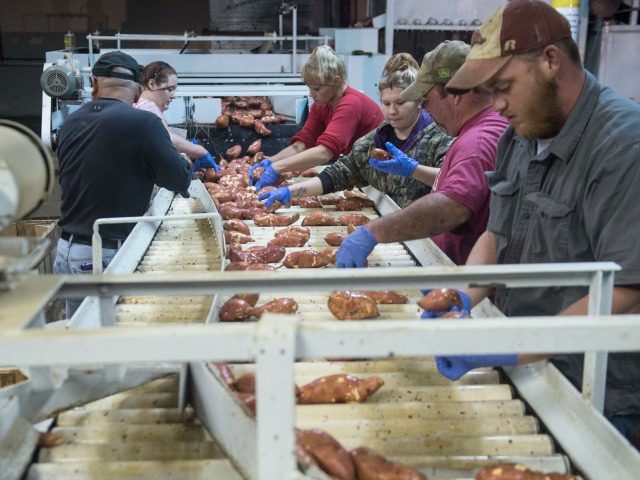 The GOP-run House appropriations committee has voted to expand the seasonal H-2A program so farm companies can import year-round visa workers for a wider variety of agricultural jobs.
If made law, a year-round supply of H-2A visa workers would allow farm companies to hire cheap migrants instead of the many Americans who want to build and operate labor-saving machinery in fruit orchards, dairy barns, and the new "vertical farms" which grow fresh products in urban warehouses for local customers.
The higher inflow of cheap visa-workers — and the displaced, unemployed Americans — will also reduce nationwide pressure on employers to offer higher wages to blue-collar Americans in a wide variety of jobs nationwide.
The H-2A plan was pushed by GOP Rep. Dan Newhouse — who is a farmer in Washington state — and also by Kansas GOP Rep. Kevin Yoder, the new chairman of the homeland defense panel at the appropriations committee.
"Large segments of agriculture truly face a critical lack of employees," Newhouse told the committee's markup meeting. By expanding the H-2A visa-worker program to include year-round farmers and dairy businesses,

"all of agriculture may use the H-2A program so it is truly our nation's agriculture guest-worker program," said Newhouse.
"I rise in support of the amendment," responded Yoder. "I appreciate him bring this amendment before the committee … [it]

reflects the realities of our agricultural operations today."
The H-2A expansion is part of the 2019 appropriations bill. The bill can be revised by the House Committee on Rules, but it is expected to pass the House and then be merged with the Senate's funding bill late in the year.
Yoder faces a tough election in the Fall, and is presenting himself as a non-partisan compromiser. During the appropriations process, he

also supported other amendments to expand the H-2B visa-workers program up to almost 200,000 workers and to block the Department of Justice's effort to end the catch-and-release of migrants at the Texas border.
The H-2A amendment was also supported by GOP Rep. David Valadao, who until recently owned a dairy farm in a district with a huge number of dairy farms. Valadao was one of the several dairy-district Representatives who worked with Newhouse to sign a pro-amnesty discharge petition in May.
GOP leaders shut down the discharge-petition process, partly by promising to schedule a vote on a draft bill which would create an even bigger and cheaper visa-worker program for farmers, dubbed the H-2C program.
But opposition from Democrats, voters and some GOP legislators has stopped the proposed H-2C program, prompting farmers to push for an H-2A expansion.
The H-2A is the government's fastest-growing visa-worker program. It brought in 100,000 seasonal workers in 2013 and is on track to reach 250,000 workers in 2018. There is no cap to the H-2A program, but farm companies complain they must pay above-minimum wages for at least 75 percent of the contracted time, plus provide free accommodation and transport to the foreign workers.
Also, farm companies cannot use the H-2A program for year-round work, such as milking cows and growing mushrooms, or staffing the growing number of urban greenhouse"vertical farms."
Even without the year-round expansion, the H-2A program is now much bigger than the H-2B program which brings in around 80,000 manual laborers each year. It is approaching the size of the H-1B white-collar program which keeps a population of at least 450,000 foreign graduates in U.S. jobs.
Amid the bar against year-round work, more farmers are using the H-2A program for seasonal work because fewer Mexicans want to work as illegals on Americans' farms. Instead, many Mexicans prefer to work for Mexican farm companies that export a growing wave of products to the United States.
Also, President Donald Trump has cut the inflow of refugees, sharply reducing that source or cheap workers to the agriculture and meatpacking sectors.
Also, many long-resident illegals gradually gain legal status and then migrate into U.S. towns and cities. That process leaves farmers with fewer workers down on the farm. An article in one business publication said the H-2A program:
it is the only game in town that will deliver legal workers that growers can count on to come motivated to work and stay on their farms for the allotted amount of time specified by the visa…

Enforcement actions by the U.S. Immigration and Customs Enforcement agency are up, putting growers on edge. Construction, especially in Florida, is booming and drawing people away from agriculture jobs. Fewer workers from Mexico are crossing the border seeking work.
In June, Idaho dairy farmer Pete Wiersma told Politico:
We've really noticed a drop-off in [job] applicants. Several years ago, you'd have several a week applying for work, and

now you might get one a month, maybe.
The remaining population of perhaps 1 million illegal-immigrant workers is demanding — and getting — higher wages even as milk prices remain at painfully low levels for farmers. "

I personally have all the workers I need," Wiersma said, but:
We have had to increase wages. I know other dairymen have too …You almost end up almost robbing your neighbor to get your cows milked and that doesn't make for that great of neighborly relations. It not really overt but it is what kind of happens, and the employees know it and those who are looking for a little bit better paycheck or little bit different situation will go — while they are working for you – they'll go up the street and check around and see what the availability is, and so we're almost scavaging workers from each other. It is not real bad yet, but if our labor pool dries up, it could get a lot worse.
The rising wages have proved so shocking that farm companies are even buying labor-saving machinery, including robotic-cow milkers built by Americans in Pella, Iowa. Wiersma said:
Automation is starting to really play in because of this issue. I know there is a lot of interest in milking robots … it is a milking station that the cow goes to itself and the milking unit is attached to the cows and she is milked that way… It is quite a radical way from how things have been done, but yes, the potential lack of workforce has really upped the interest in robotic milking and technology in general.
But to avert rising wages and unwanted investments costs in a tough market, Wiersma prefers to cut his costs by hiring more cheap guest-workers:
We really need a system of legal migrant workers to help us in agriculture. It is really the only thing that is going to matter to us. There needs to be a legal, sensible, reasonable system to allow migrant workers to come in and work, and not seasonable like the field workers. Dairy work is year-round and there is no program to supply us with year-round workers.
Farm companies have not asked Congress for a research or lending programs to help them buy labor-saving machines.
The visa programs should be phased out in favor of labor-saving technology, says Mark Krikorian, executive director of the Center for Immigration Studies. He continued:
Whatever [numerical] cap lawmakers promise on a work-visa program is always going to go up … because as soon as some employer starts using it, the other employers need to use it to stay competitive… Once a significant number of players in an industry have this cheap, controllable foreign labor, everybody has to get it for [the program] to be fair — or the ones who don't have it are going out of business.
But that phase-out is politically difficult. House Speaker Paul Ryan has long been a strong advocate for cheap labor instead of labor-saving machinery. In a 2016 interview with theAtlantic, Ryan called for more migrants for his home-state dairy industry:
What I've always believed is that you need to retool the legal system so that it fits the economy's needs … transition our legal [immigration] system so that visas are given to what are needed for the economy. Do we have a shortage of dairy workers in western Wisconsin? Yes, we do.
ONE-THIRD OF ALL IMPORTED FARM WORKERS END UP ON WELFARE
CALIFORNIA: AMERICA'S FIRST MEX WELFARE STATE…. 49 more to go…. but nearly there!
"Over the past decade, the traditional base of the Republican party — homeowners and small business owners — has been migrating to states with lower taxes and fewer regulations. Meanwhile, California continues to attract immigrants — both legal and illegal — as well as a disproportionate share of the state's welfare recipients."
GOP and Democrats Triple H-2B Visa-Workers to Almost 200,000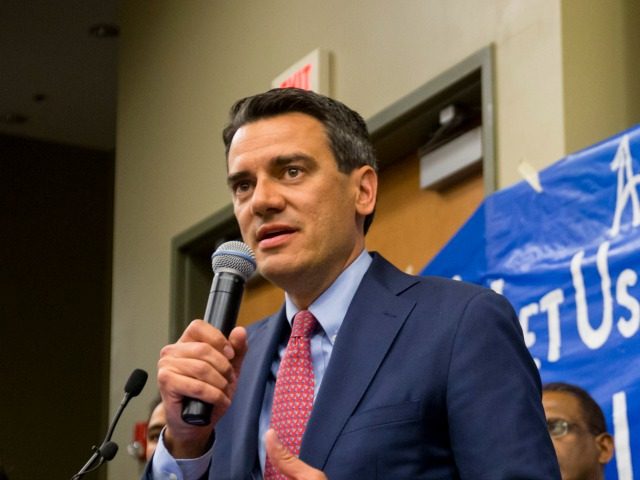 The GOP-run House appropriations committee voted to help business owners on Wednesday by tripling the resident population of wage-cutting H-2B workers to almost 200,000.
The H-2B visa-worker program imports roughly 66,000 seasonal workers each year, allowing seasonal companies to lower wages for American seasonal workers and for year-round staff and supervisors.
The new amendment will allow CEOs to hire H-2B workers from the two prior years without counting them under the 66,000 annual cap. That legal trick will give CEOs a population of up to 198,000 H-2B workers to help lower wages for a larger number of Americans — even though wages are climbing very slowly in the current good economy, and many younger Americans are far worse off than their parents.
The proposed H-2B population is huge — it is roughly equal to the number of new jobs added in a good month.
"The

cheap-labor lobby never sleeps," said Mark Krikorian, director of the Center for Immigration Studies. "T

he only solution is the elimination of the [H-2B] category."
The measure was touted as a boost for company executives by Kansas Rep. Kevin Yoder, who chairs the homeland defense panel of the appropriations committee. "A

s our economy grows, we're going to need workers to continue to provide a role …

I support the amendment," said Yoder, who also used the amendment process to promote easier asylum rules for Central Americans and easier migration for Indian and Chinese foreign technology workers.
The existing cap of 66,000 is too low for business owners, Yoder said, adding,
"what we have now creates a lot of uncertainty, it cripples industries … You may be totally left out and be unable to find the workers you need to continue your business."
Cooperating Democrats echoed Yoder's description of the program as an aid for CEOs, not employees. "It is a business issue … It is now up to us to give our businesses what they need," said Maine Democrat Rep. Chellie Pingree.
The H-2B program lowers salaries for Americans because it exempts CEOs from the normal need to compete for workers in the free labor market. Instead of bidding for workers with higher wages and benefits, or else buying American-built labor-saving machinery, the program allows CEOs to import seasonal workers from Jamaica, Mexico, and many other countries at lower wages than needed to hire Americans.
The program is widely used by urban landscapers, ski resorts, and coastal resorts but is also used by the government's forestry contractors to avoid hiring the Americans who live in rural districts.
The amendment was drafted by Maryland GOP Rep. Andrew Harris, whose district includes a picturesque crab-picking industry that has changed very little in 140 years. The industry still relies on lower-wage women workers to carefully pick crab-meat from crabs, but it is vital to his district because it anchors a tourist industry of hotels, restaurants, home-maintenance workers and crab boats.
BLOG: "TEMPORARY WORKERS" and their extended families who NEVER go home again!
"This is not about immigration – it is about temporary workers," said Harris.
Despite the crab pickers' importance to Maryland, the local CEOs and the state government do not cooperate to offer any funds to help hire Americans in place of the foreign H-2B workers.
Harris' measure would also change the allocation system so that the incoming H-2B workers would be shared among a wider variety of companies, instead of being awarded to lucky companies via a lottery.
However, the reform does nothing to allocate H-2B visas to companies which offer the higher salaries, or to the companies which can show the greatest shortage of U.S. workers, such as the high-risk shrimp-fishing industry in the Gulf of Mexico.
AMERICA: NO LEGAL NEED APPLY!
"The percentage of foreign-born workers in the U.S. labor force has more than tripled over the last four decades and while the U.S. represents just 5 percent of the world's population it attracts 20 percent of the world's immigrants, according to a new report."
Open the floodgates of our welfare state to the uneducated, impoverished, and unskilled masses of the world and in a generation or three America, as we know it, will be gone.
Those most impacted are middle class and lower middle class. It is they whose jobs are taken, whose raises are postponed, whose schools are filled with non-English speaking children that absorb precious resources for remedial English, whose public parks are trashed and whose emergency rooms serve as the local clinic for the illegal underground.
"Currently, the U.S. admits more than 1.5 million legal and illegal immigrants every year, with more than 70 percent coming to the country through the process known as "chain migration" whereby newly naturalized citizens can bring an unlimited number of relatives to the U.S. In the next 20 years, the current U.S. legal immigration system is on track to import 15 million new foreign-born voters. Between 7 and 8 million of those foreign-born voters will arrive in the U.S. through chain migration." JOHN BINDER