ICE: Twice-Deported Illegal Alien Suspected of Murder in New York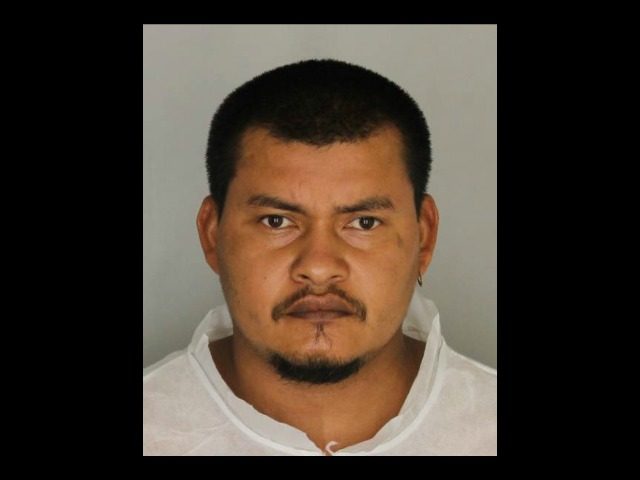 A twice-deported illegal alien who re-entered the U.S. illegally at least three times is accused of murdering a homeless woman in New York, immigration officials announced Thursday.
Jose F. Olmos—a Mexican national who also goes by the name Jose Olmos-Torres—was arrested on July 28 and charged with murdering Nurten Seljuk, 66, in downtown New Rochelle, New York, on July 27, the hyper-local news site Talk of the Sound reported.
ICE officials placed a detainer on Olmos on July 28, requesting that the New Rochelle City Police Department transfer Olmos to the custody of ICE after his criminal case is decided and any corresponding prison sentences are served.
Olmos had been removed from the U.S. twice in 2009 before he illegally re-entered the U.S.
"Jose Olmos-Torres, an illegally present citizen and national of Mexico, was previously removed from the U.S. as an expedited removal on two separate occasions in 2009," ICE New York Public Affairs Officer Rachael Yong Yow told Talk of the Sound.
"At some point thereafter, Olmos-Torres illegally re-entered the U.S. in violation of immigration law for the third time," she added.
Olmos allegedly beat Seljuk to death outside the New Rochelle Armory building early in the morning on July 27, a criminal complaint stated. Authorities arrested Olmos the following day and charged him with second-degree murder.
The Westchester County District Attorney's office said in a statement Seljuk died from multiple injuries resulting from blunt force trauma.
Police said both Olmos and Seljuk were homeless and lacked permanent addresses, the Journal News reported.
Although it appears local authorities are complying with ICE's request, New York state has a history of enforcing sanctuary policies for migrants entering the U.S. illegally.
New York Gov. Andrew Cuomo, a Democrat, announced in April that he would prohibit ICE officials from entering state buildings without a warrant from a state judge and provide $10 million in state money to lawyers who help defend illegal aliens.
The New York Democrat also pardoned seven illegal aliens with criminal convictions on their records on July 24 as he faces a primary challenge from the left in the governor's race this November.
Cuomo's challenger, progressive activist and actress Cynthia Nixon, has repeatedly calledfor abolishing ICE and has put pressure on Cuomo for not doing enough to stop President Trump's efforts to deport illegal migrants.
Everyday there are 12 Americans murdered and 8 children molested by Mexicans!
Steinle's murderer, Jose Zarate and been deported 5xs!
"While walking with her father on a pier in San Francisco in 2015, Steinle was shot by the illegal alien. Steinle pleaded with her father to not let her die, but she soon passed in her father's arms."
WHAT ABOUT THE CHILDREN OF LEGALS LEFT ORPHANED DUE TO A MEX MURDER???
Instead Francis Hernandez, an illegal alien driving 81 miles an hour, slammed into a pickup truck, killing the two women inside, and smashing it through the glass wall of the Baskin Robbins.
Francis Hernandez had been arrested 16 times in 5 years without ever being turned over to immigration authorities. That failure to enforce immigration law separated a little boy from his family forever. DANIEL GREENFIELD – FRONTPAGE
Yuma Sector Busts Child Rapist for Illegal Re-Entry – 2nd Time Since March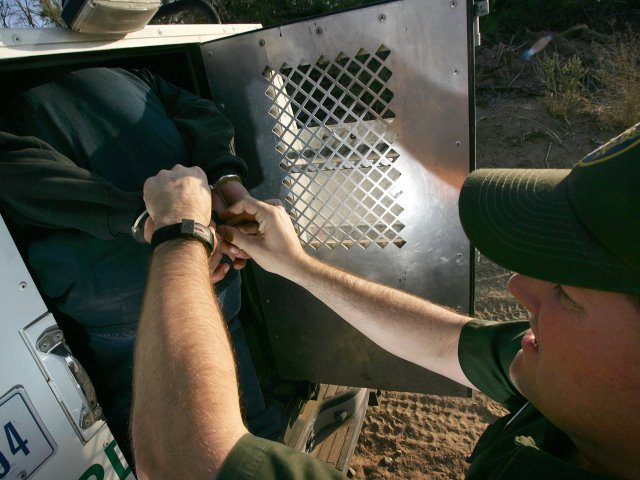 Border Patrol agents in the Yuma Sector arrested a Mexican national who has been deported on numerous occasions. It is at least the 2nd time this year the convicted child-rapist has been arrested in the Yuma Sector after being deported.
Yuma Sector agents patrolling in the area of Andrade, California, arrested a Mexican national, 55-year-old Hector Gutierrez-Perez, after he illegally crossed the border with another man. A records check at the station revealed the man has a lengthy history of criminal convictions, including the rape of a minor under the age of 14, and immigration violations, according to information provided to Breitbart Texas by Yuma Sector Border Patrol officials.
Border Patrol agents previously arrested Gutierrez-Perez in March for illegal re-entry after removal as a sex offender and convicted felon, Breitbart Texas reported at the time.
Law enforcement database records stated that Gutierrez-Perez had previous felony convictions in Bakersfield and Santa Cruz, California. Those convictions include "unlawful sexual intercourse with a minor," obstructing a public officer, and battery.
His criminal history goes further with convictions for drug possession, transporting/selling narcotics, hit and run, and driving under the influence of alcohol or drugs, CBP officials stated.
Gutierrez-Perez was traveling with a 33-year-old man from Honduras who is also expected to be removed from the U.S.
Court records obtained by Breitbart Texas show that following the March arrest of the previously deported Mexican national, Gutierrez-Perez pleaded guilty to illegal re-entry after removal. The charge carried a Class C enhancement that could have provided a sentence of up to 10 years in federal prison.
Under a plea bargain agreement, the dangerous criminal alien received a sentence of 4 months in prison on June 25. He also received 3 years of probation. He received credit for time served and sometime after June 25, Gutierrez-Perez was again deported from the U.S.
In addition to the rape of a minor under the age of 14 and Gutierrez-Perez's other felony convictions, the Mexican national also has a long history of deportations. His first deportation occurred following an order of removal in October 1990. He was removed again on March 16, 2018, and then re-entered the U.S. near San Luis, Arizona, on March 19.
Border Patrol agents said that Gutierrez-Perez said he was traveling to North Hollywood, California, where he planned to live and work.
Gutierrez-Perez could now face additional felony charges for illegal re-entry for removal with sentencing enhancements for his previous felony convictions and removals. He could also face a probation revocation from his June 2018 immigration violation conviction.
Bob Price serves as associate editor and senior political news contributor for Breitbart Texas. He is a founding member of the Breitbart Texas team. Follow him on Twitter
@BobPriceBBTX
,
GAB
, and
Facebook
.
Illegal Alien from Mexico Accused of Raping 11-Year-Old Girl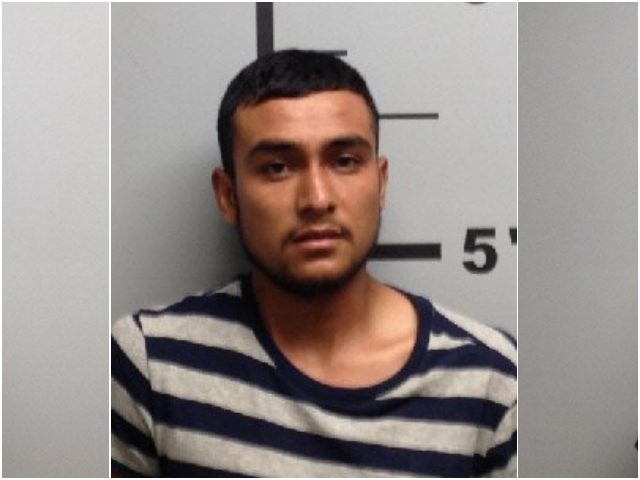 An illegal alien living in northwest Arkansas is accused of raping an 11-year-old girl after convincing her to meet up with him through the messaging app known as "Snapchat."
Luis Mario Rodriguez-Torres, a 21-year-old illegal alien from Mexico, allegedly messaged the 11-year-old girl through Snapchat and convinced her to meet up with him,
according
to KFSM.
When the illegal alien and the girl met up, Rodriguez-Torres allegedly held the girl against her will and raped her, according to police.
BLOG: THERE ARE MORE THAN 11 MILLION MEXICANS LIVING IN SOUTHERN CALIFORNIA ALONE!
The illegal alien was working in the Cave Springs region as a framer in the housing construction industry, where many of the 12 million illegal aliens living across the U.S. often hold jobs, illegally.
Benton County Sheriff officials say Rodriguez-Torres allegedly used Snapchat to solicit nude photos of underage girls as well.
Since being arrested, the illegal alien is being held at the Benton County Jail and is set to stand trial on Sept. 4. If convicted of the child sex crime, Rodriguez-Torres faces life in prison. He is currently being held on a $100,000 bond.
John Binder is a reporter for Breitbart News. Follow him on Twitter at @JxhnBinder.
Jailed: Ari Morales, left, who told the witness that he had urinated on the girl during the attack, and Manuel Ortega, right, and agreed to plea deals and are serving 32 and 27 years respectively
EVERY DAY THERE ARE 12 AMERICANS MURDERED AND 8 CHILDREN MOLESTED.
HOW "CHEAP" IS ALL THAT INVADING "CHEAP" LABOR?
Natalio Vitervo-Vasquez was deported twice but returned to provide "cheap" labor. He can't read or write and raped his 10-year-old daughter.
"Prosecutors say the girl, who was 11-years-old at the time, went to a medical center where it was determined she was pregnant. Officials say she would have conceived the child at ten years of age."
MEX GIVES 7-YEAR-OLD CHILD HERPES AFTER REPEATEDLY RAPING HER
"The molestation was reported after the child was taken to a hospital for an outbreak of g enital h erpes early this month. When asked how she might have contracted the disease, the child claimed that Morales had molested her "a lot of times."
"The legal age of sexual consent in Mexico is 12 years old. Sex with children at this age and younger is socially acceptable in Mexico. For example: A Mexican Lopez-Mendez pleaded guilty to sexual assault on a 10-year-old-girl in West Virginia." FROSTY WOOLDRIGE
AMERICA vs MEXICO: CLASHING CULTURES
By Frosty Wooldridge
Mexicans cheat, distribute drugs, lie, forge documents, steal and kill as if it's a normal way of life. For them, it is. Mexico's civilization stands diametrically opposed to America's culture.
The legal age of sexual consent in Mexico is 12 years old. Sex with children at this age and younger is socially acceptable in Mexico. For example: A Mexican Lopez-Mendez pleaded guilty to sexual assault on a 10-year-old girl in West Virginia.