Exclusive — Dan Stein: Senators Push Amnesty as Border Crisis Escalates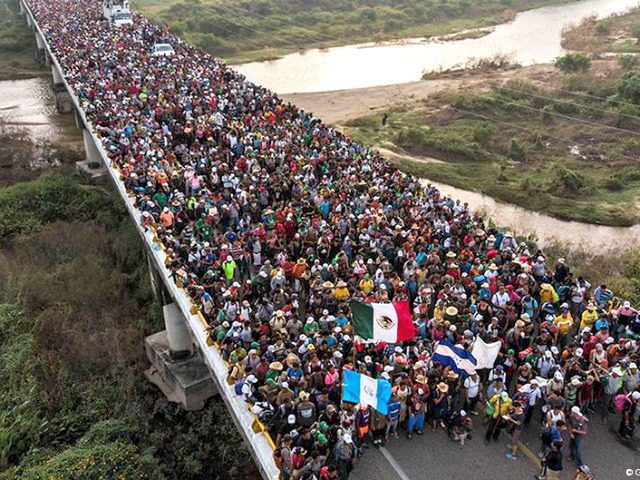 For the first time in more than a decade, apprehensions of illegal aliens this calendar year is likely to surpass one million.
The humanitarian and public safety crisis at the border seems to worsen by the day, with the Border Patrol recently reporting that in a two-day period, they apprehended 12,000 illegal aliens. And now there's news breaking that the "Mother of all Caravans" is on the way, with estimates of its illegal alien participants as high as 20,000.
Now imagine that in the middle of all of this chaos, two senior senators on the committee with jurisdiction over immigration introduce a bill that would grant amnesty to millions of illegal aliens while doing nothing to stop the current surge at the border. Unfortunately, there's no need to imagine that situation, because that's exactly what happened with the recent introduction of the DREAM Act of 2019.
This amnesty bill — reintroduced by Gang of Eight leaders Sens. Lindsey Graham (R-SC) and Dick Durbin (D-IL) — would provide a pathway to citizenship to roughly 3.5 million illegal aliens. But the consequences don't stop there. The bill fails to prohibit beneficiaries from sponsoring their family members — like the parents that brought them here — for citizenship, and it does not subject illegal aliens to any penalties for their current unlawful presence. Additionally, the program's meager requirements will undoubtedly open the program to widespread fraud; and ultimately, cost American taxpayers billions. Not to mention that it incentivizes the future illegal immigration of tens of thousands of family units and unaccompanied minors that continue to stream across our border.
The only thing worse than the bill itself is the timing of its introduction.
In the past three months alone, the federal government has been forced to release more than 108,000 illegal immigrants into the interior of our country because detention facilities are at maximum capacity. On March 19, Customs and Border Protection (CBP) officers and agents apprehended 3,974 illegal aliens, marking the highest number in a single day since President Trump took office. Of course, as the weather moves into warmer months, these numbers will only rise.
In fact, there are now news reports revealing that the "Mother of all Caravans" is forming in Honduras and is gathering as many as 20,000 individuals from Honduras, El Salvador, and Guatemala. If caravan history is any indication, these individuals will lawfully present themselves as at U.S. point of entry and claim credible fear, which is the first step to asylum. Even though nine out of ten asylum claims are not granted by a federal judge, there is already an overwhelming asylum backlog of nearly 800,000 cases — before this caravan even arrives. By the time a judge has dismissed their claims and ordered removal, most will be long gone.
It is also worth noting that Sen. Lindsey Graham is no longer a rank-and-file senator in the Republican Party. Now, he serves as chairman of the Republican-led Senate Judiciary Committee. As such, he should be acting as the firm hand guiding the upper chamber's immigration priorities.
Yet, Sen. Graham is not using his newly minted gavel to address the wide scale abuse of our asylum laws. Sen. Graham is not addressing the lack of funds for border security, agents, or detention space. Sen. Graham is not fighting for any legitimate immigration reform. Plain and simple, Sen. Lindsey Graham is using his authority to benefit illegal aliens. This is an improper use of the senator's authority and position.
When it comes to immigration policy, the focus must be on securing our borders, ending asylum abuse, and closing legal loopholes that are contributing to the surge of unaccompanied minors and family units from Central America. As the border crisis rages out of control, the DREAM Act doesn't even pretend to address the concerns of the American people.
Dan Stein is president at
the Federation for American Immigration Reform (FAIR).
"The greatest criminal threat to the daily lives of American citizens are the Mexican drug cartels."
"Mexican drug cartels are the "other" terrorist threat to America. Militant Islamists have the goal of destroying the United States. Mexican drug cartels are
now accomplishing that mission – from within, every day, in virtually every community across this country." JUDICIALWATCH
Mexican Cartel-Linked Drug Operation Busted in Minnesota, Say Police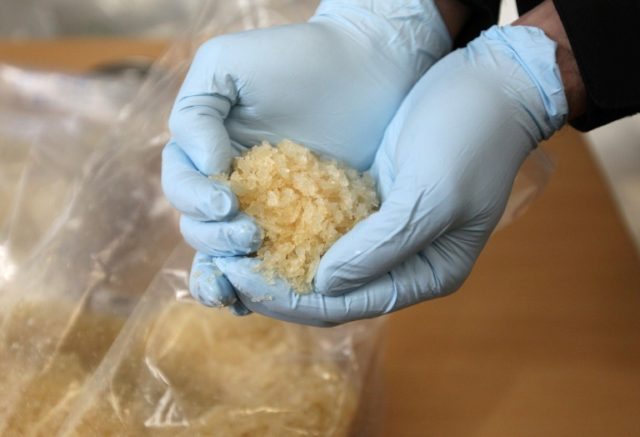 A raid on a luxury high-rise residence in downtown Minneapolis Saturday resulted in the seizure of 64 pounds of methamphetamine, three pounds of heroin, and the arrests of two males–one believed to have direct ties to a Mexican cartel.
The morning raid was a result of a multi-agency operation in which investigators received information from a confidential informant that one of the defendants, later identified as Gonzalo Jiminez-Paz Jr., was planning to travel to California to finalize a large shipment of methamphetamine for delivery to Minnesota, according to an affidavit filed by the Ramsey County Sheriff's Department. Investigators surveilled Jiminez-Paz and were able to determine that on March 19, his vehicle arrived at Minneapolis-St. Paul International Airport and on March 20, his cellphone was traced to Earlimart, California, according to the Star-Tribune. On March 22, investigators detected activity suggesting that Jiminez-Paz returned to his apartment in Minneapolis and the search warrant was executed the following day.
Investigators reportedly discovered two suitcases containing 70 packages of methamphetamine with a total weight of 64 pounds, three pounds of heroin inside a shoe box, a bag of unidentified blue pills, two loaded handguns, 11 cellphones, and numerous rounds of ammunition. The apartment tower overlooks the Mississippi River and is directly across the street from U.S. Drug Enforcement Administration (DEA) offices.
During the service of the search warrant, investigators also arrested a co-defendant identified as Rey David Luna-Santillanes. During questioning, Luna-Santillanes reportedly told investigators that on the day that Jiminez-Paz returned to Minneapolis-St. Paul International Airport, they met with an unidentified co-conspirator who gave them a suitcase containing 70 packages of methamphetamine.
Gonzalo Jiminez-Paz Jr. and Rey David Luna-Santillanes, both age 22 from Minneapolis, were charged with conspiracy to distribute methamphetamine, according to United States Attorney Erica H. MacDonald.
In April 2018, the Star-Tribune reported on a series of major drug busts in the Minneapolis-Saint Paul area to include the seizure of 152 pounds of methamphetamine during a traffic stop. The vehicle had departed Phoenix, Arizona, and was destined for Minnesota. The defendant in that case reportedly admitted to making 15 prior trips before being arrested. Approximately one month later, investigators seized 82 pounds of methamphetamine believed to belong to the Sinaloa Cartel.
Robert Arce is a retired Phoenix Police detective with extensive experience working Mexican organized crime and street gangs. Arce has worked in the Balkans, Iraq, Haiti, and recently completed a three-year assignment in Monterrey, Mexico, working out of the Consulate for the United States Department of State, International Narcotics and Law Enforcement Program, where he was the Regional Program Manager for Northeast Mexico (Coahuila, Tamaulipas, Nuevo Leon, Durango, San Luis Potosi, Zacatecas.) You can follow him on
Twitter
. He can be reached at
robertrarce@gmail.com
.