Homeless population in LA and SF to Double by 2021




(More and More People, Less and Less Jobs)
tnemployment rate is the biggest pile of bullshit ever . It's not the true rate, it only counts those collecting benefits. Millions have given up looking over the last ten years. Most of the jobs available now are part time driving jobs.The true rate is near 18%. That's why there millions of homeless people everywhere.
Our corrupt as hell politicians saw
the crisis skyrocketing but ignored the problem
because dealing with the problem doesn't bring
them bribes, kick backs or campaign money. Now
it's out of control and cannot be fixed.
And because ALL US companies are automating and eliminating jobs left and right the true unemployment is going up not down. Even the banks are getting rid of the all tellers and you have to use the machines now. Grocery stores and getting rid of most of the cashiers. Almost all manufacturing has been outsourced.
And to top it off prices on everything including food has been increasing every month and now gas near $5 a gallon which brings prices on everything else up. And the property owners have become so Goddamn greedy and keep raising the rent forcing people out into the streets.
Sickening greed and rotten to the core corrupt CA state government is the problem.
The ONLY solution is a major revolt!!!
Reuters: Productivity Grows amid Labor Shortage, Rising Wages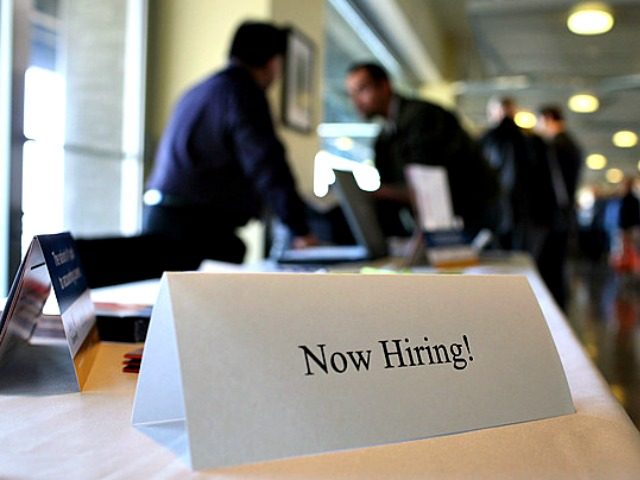 Companies are boosting Americans' productivity with better software, faster robots, and more machines, according to a Reuters survey of company reports.
Investment in productivity is being forced by the labor shortage in President Donald Trump's "Hire American" economy, says the article, which is headlined "U.S. companies facing worker shortage race to automate."
The companies use the investments to make the employees more efficient, which frees up the savings, which then fund continued wage raises for workers and higher stock-values for investors, according to the
article
:
The attempt to save money through technology does not come down to just installing more robots in factories. Instead, companies appear to be confronting the lack of low-cost workers by investing in software and machines that can perform tasks ranging from human resources management to filling prescriptions.

…

Those investments are helping keep wage growth in line despite historically-low unemployment. Average hourly earnings were unchanged in October despite the unemployment rate falling to 3.5% from 3.7%, while the annual increase in wages fell slightly to 2.9%.
The evidence for the good news comes from the quarterly briefings which executives hold with Wall Street's investment advisors, says Reuters:
Overall, companies have discussed automation on quarterly earnings calls more than 1,110 times since the beginning of the year, a 15% increase from this time last year and nearly double the mentions by this time in October, 2016, according to Refinitiv data. Corporate orders of robotics alone rose 7.2% over the first half of this year compared with 2018, totaling $869 million in spending, according to the Association for Advancing Automation.
In part, the productivity gains are intended to help employers avoid a bidding war for workers that would drive up salaries and also cut the profits sought by shareholders. But the investment options create wealth for investors and workers, so also expanding the nation's economic growth.
Advocates for reduced immigration have long predicted this trifecta goal of rising wages, profits, and productivity.
However, most business groups prefer to maximize wealth for shareholders by simply adding migrant workers so they can cut wages and investment spending.
But a shortage of immigrants is best for the long-term growth of employees' personal wealth, partly because it forces employers to push for productivity increases.
Trump has ensured a shortage of workers by repeatedly rejecting demands from business groups for more unskilled and more skilled workers. So Trump's "Hire American" policy is forcing companies to hire Americans — and also to give them better tools in kitchens, warehouses, factories, and office parks.
Economists have worried about the slowing annual growth in productivity since the early 2000s. They are often reluctant to blame the extra labor-supply caused by migration, even as they create new jargon to hide the impact of lower-skilled immigrants. For example, a March 2017 report by McKinsey
admitted
"a shift in the composition of employment in the economy toward lower-productivity sectors" contributes to the problem, but then quickly changed the subject.