Exclusive–Eric Eggers: November Midterms 'Poised for a Tsunami of Voter Fraud'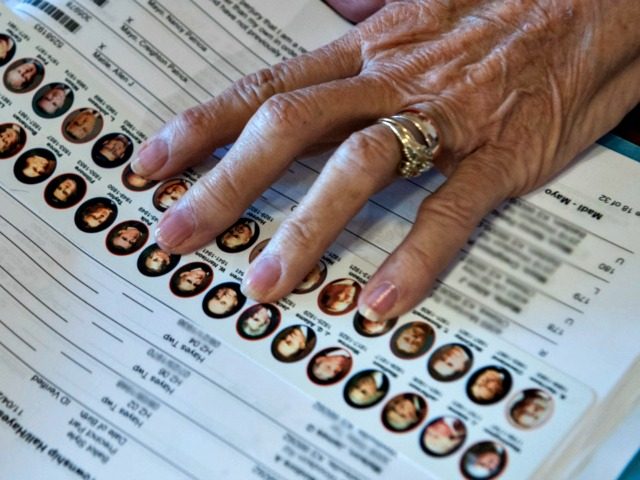 The Government Accountability Institute's (GAI) Eric Eggers, author of Fraud: How the Left Plans to Steal the Next Election, warned of a potential "tsunami of voter fraud" within November's forthcoming midterm elections during a Tuesday interview on SiriusXM's Breitbart News Tonight with Breitbart News Senior Editor-at-Large Rebecca Mansour.
Eggers pointed to narrow electoral margins of victory in Tuesday's elections as evidence of vulnerability to the threat of voter fraud.
Eggers noted how voter fraud had been documented in numbers large enough to swing presidential elections. He pointed to the volume of "double-votes" GAI identified among Florida residents via a study of voter rolls from 2016's presidential election.
Eggers said,

"[The GAI] performed a nationwide first-of-its-kind study to look at actual votes that were cast in the 106 election. We combined all the publicly available voter rolls that we could get, and we hired a data consultant and contracted with a commercial database … and what we found was stunning. We found that in the state of Florida, in 2016, there were 2,100 double-votes that were cast. That means 2,100 times, somebody that lives in Florida cast a ballot, and then cast a second ballot in a different state. … That's nearly four times what the margin of victory was in the presidential election in 2000."
Eggers added, "These are the kinds of stakes that can absolutely swing an election."
Eggers explained how left-wing organizations funded by George Soros agitate against efforts to implement voter-ID laws and prevent double-voting by persons registered to vote in multiple states.
Eggers stated, "Organizations that are funded by George Soros both fight to keep those vulnerabilities in place, as in Ohio, by trying to prevent efforts to pass voter-ID laws or to make the voter rolls more secure; but then they also — and this is really the insidious part — they fund organizations that go out and round up voters, regardless of legality of their status, and force them through the vulnerabilities in the system."
Eggers continued, "There are 248 counties in this country that have more registered voters than actual citizens of legal voting age. It's a problem because it creates opportunity for organizations like the formerly known ACORN and La Raza — they're all funded by Soros — to go and figure out where the vulnerabilities are and force the voters — whether they're legal or not — through the gaps."
Mansour asked Eggers to explain "granny farming," a method of voter fraud via deception of elderly — and occasionally mentally and/or physically disabled — citizens via absentee ballots.
Eggers explained, "Voter fraud amongst absentee ballot fraud among senior citizens is maybe the largest problem that we face as a country, because absentee ballots are essentially an honor system.
Eggers continued, "These political operatives, they have lists, and they know where the senior centers are and who the senior citizens are. Campaigns will pay these people, and they go to senior citizen centers and they play bingo or watch Matlock or whatever it is to cultivate a relationship with these senior citizens and then they have them fill out a form, or maybe even fill out a form on their behalf, and it requests an absentee ballot, and then they send it off. Two days later when the absentee ballot form comes in, they get there and then either with the vague recognition of the senior citizen — or sometimes without the recognition — they will then fill out the ballot of that senior citizen and fill it in."
Eggers alluded to an instance of "granny farming" in southern Florida: "We've seen numerous examples where people are caught with notebooks that detail intricate systems of payment and organization."
Eggers speculated on the left's willingness to use voter fraud to combat the Trump administration. He said, "The really scary thing is [that] we live in sort of unprecedented times of political turmoil and opposition. The left seems to be motivated to create their desired political outcome unlike anytime I can remember. … The hatred for the current administration is such that they clearly feel like they have the moral authority, so any activity — including taking ballots from unsuspecting senior citizens — seems to be supported because the ends are going to justify the means."
Eggers concluded, "I actually think that because of the lax oversight and the organized effort, motivated like never before, to take back the House, take back the Senate, impeach the president, end ICE, I think we're actually poised for a tsunami of voter fraud like we've never seen before in this country."
"We're actually encouraged, I think, because if people are attacking you then I think you're doing something right," said Eggers. "The Washington Post came out with a story where it cited an allegedly non-partisan expert that tried to criticize the report we did at GAI in which we examined and found all those issues of double-voting."
Eggers added, "The problem is, the people they cite as the quote-unquote experts are actually activists. All of them have one thing in common: they're all affiliated with funding from George Soros; the Brennan Center has taken millions of dollars from George Soros and the academic they cite from Portland, Oregon has worked with John Podesta's Center for American Progress [and] the Democracy Fund which is partnered with some Soros organization."
He also noted that the Post "didn't do us the courtesy of reaching out and giving us a fair chance to kind of point out, maybe, some of the inherent bias of the people they were speaking to."
HAVE YOU EVER ONCE HEARD PELOSI'S FAT MOUTH OPEN FOR AMERICANS' POOR, JOBLESS, HOMELESS OR VICTIMS OF MEX MURDER AND RAPE???
WHERE WERE ALL THE OPEN BORDERS HOWLERS WHEN KATE WAS MURDERED BY A 5XS MEX WHO HAD NEVER EVEN SPOKEN TO HER???
Everyday there are 12 Americans murdered and 8 children molested by Mexicans!
Steinle's murderer, Jose Zarate and been deported 5xs!
"While walking with her father on a pier in San Francisco in 2015, Steinle was shot by the illegal alien. Steinle pleaded with her father to not let her die, but she soon passed in her father's arms."
WHAT ABOUT THE CHILDREN OF LEGALS LEFT ORPHANED DUE TO A MEX MURDER???
Instead Francis Hernandez, an illegal alien driving 81 miles an hour, slammed into a pickup truck, killing the two women inside, and smashing it through the glass wall of the Baskin Robbins.
Francis Hernandez had been arrested 16 times in 5 years without ever being turned over to immigration authorities. That failure to enforce immigration law separated a little boy from his family forever. DANIEL GREENFIELD – FRONTPAGE
Nancy Pelosi: Voting for Democrats Gives 'Leverage' to Illegal Aliens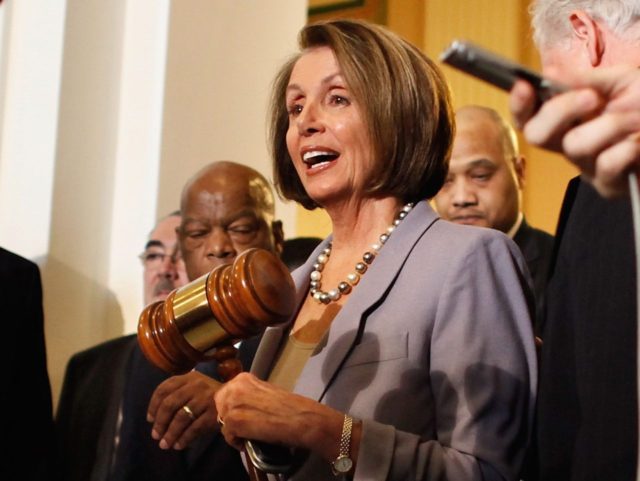 House Minority Leader Nancy Pelosi (D-CA) described voting for Democrats as giving "leverage" to illegal aliens during a Wednesday press conference in El Paso, TX.
Pelosi is set to become Speaker of the House if Democrats win next year, after losing the position when Republicans won the House in 2010.
In her remarks, Pelosi opted against distinguishing between lawful and unlawful immigrants describing amnesty for illegal aliens as "inevitable for America."
Partial transcript below:

PELOSI: I don't want to be political here. I would say that to the extent that people hear the stories, it's interesting because there was a recent survey that said if you ask people about their attitudes toward immigration and newcomers to the country, they might have one view. They haven't thought about it a whole lot except they're hearing the president, and this and that. But if they know one family, if they know one immigrant family, if they go to school with any immigrant children, or if their children go to school with any immigrant children, if they go to church with immigrants, they have a completely positive view. It changes everything. That's why I keep talking about public sentiment. And so because this is the right thing to do, I have confidence that we will get where we need to go. But everything is about time, and we want to shorten the distance as your question indicated between what we think is inevitable for America. They think it is inconceivable, but we believe that we can get this done. We are not going to be able to get it done under the Republican leadership in Congress. We believe that we will have leverage when we win in November. And why is that important? Because it gives leverage to every family, to every mom who courageously brought her child across the desert to escape — to escape death, rape, gang violence, and the rest. Because it gives hope, because of the leverage it gives to families who may have followed dad home for a family funeral and now can't come back into the country. As all of those injustices have to be corrected, there's a path and that path is greatly brightened by the knowledge that is in this community who sees firsthand simple solutions which make a big difference in people's lives. And so we're getting ready for this and it is only to come back to a place that honors our values, recognizes the importance of immigration to the success of America.
Pelosi has advocated for illegal aliens — but has also been the target of their frustration, when amnesty activists believe she is not acting quickly enough. A group of illegal aliens crashed in September of 2017, demanding amnesty for all illegal immigrants — not just the so-called "Dreamers" — while chanting, "Brown power!" and "Trans lives matter!"
In February, Pelosi delivered a speech that lasted more than eight hours on the U.S. House floor, demanding a vote for amnesty for illegal aliens brought to the country as minors, who have been helped by the Obama administration's Deferred Action for Childhood Arrivals (DACA) program since 2012. (The program was canceled by the Trump administration last year, but remains active thanks to the courts.)
In her address, Pelosi described illegal aliens as "more American than Americans."
"Illegal immigrants are a blessing, they are doing what the Founding Fathers would wish, they are the best of the best, more American than Americans, reinvigorating, they are fabulous, beautiful, and patriotic, yes, very patriotic," she said.
5 Voter Fraud Facts That Could Determine the Midterm Elections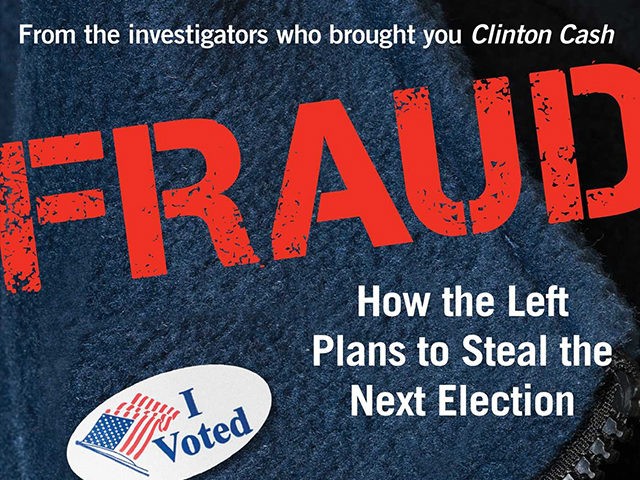 As Americans head to the polls to vote in primaries this month, there has been much discussion about the threats to the American election system, both domestically and from abroad.
While some groups falsely claim that voter fraud is as rare as a lightning strike, some people still think the 2016 elections were either hacked by the Russians or tainted by millions of illegal votes. But there does seem to be agreement that American elections are far from secure. I have seen no evidence that Russians actually changed any votes in 2016. But as a research director for the Government Accountability Institute (GAI), and the author of Fraud: How the Left Plans to Steal the Next Election, I found plenty of evidence of fraud inside our borders.
Here are the five things everyone should know as they head to the polls this month:
1. Nearly 3 million people are registered to vote in two different states.
Voter registration records have been neglected by many states for years, making them rife with flaws. In its opinion upholding Ohio's efforts to clean up its voter rolls, the Supreme Court cited two Pew Center statistics from 2012 most Americans would find shocking:
24 million voter registrations in the U.S. are either "invalid or significantly inaccurate."

2.75 million people are said to be registered in more than one State.
During the 2016 election cycle, 248 counties in 24 states had more registered voters than residents of legal voting age, according to research by the Public Interest Legal Foundation.
And those are just the registrations. What about the actual votes? GAI's analysis of the 2016 election found records for 45,880 voters over the age of 115. And 15,000 votes were cast by voters whose records claimed their home address was a post office box, a UPS store, a post office, or some other public building
2. Voter fraud has been documented in numbers big enough to swing presidential elections.
After the 2016 election, GAI performed an unprecedented comprehensive, national study of the actual votes cast in 2016. We were able to get publicly available voter rolls from 21 states, and we hired a data expert and used proprietary commercial databases – the same ones used to combat EBT fraud and other types of identity theft. Using the most conservative set of assumptions and examining only one type of voter fraud – voting in more than one state in the same election – we uncovered more than 8,400 cases of confirmed double-voting in the 2016 election. Of those, 2,100 people voted in Florida and also cast a ballot in another state. When I shared GAI's findings with an official with the Florida Attorney General's office, he deadpanned: "That's a lot of lightning strikes." To put this in perspective, remember that just 537 votes in Florida decided the presidential election in 2000.
3. George Soros spends tens of millions of dollars to keep our elections vulnerable and to fund groups that exploit those vulnerabilities.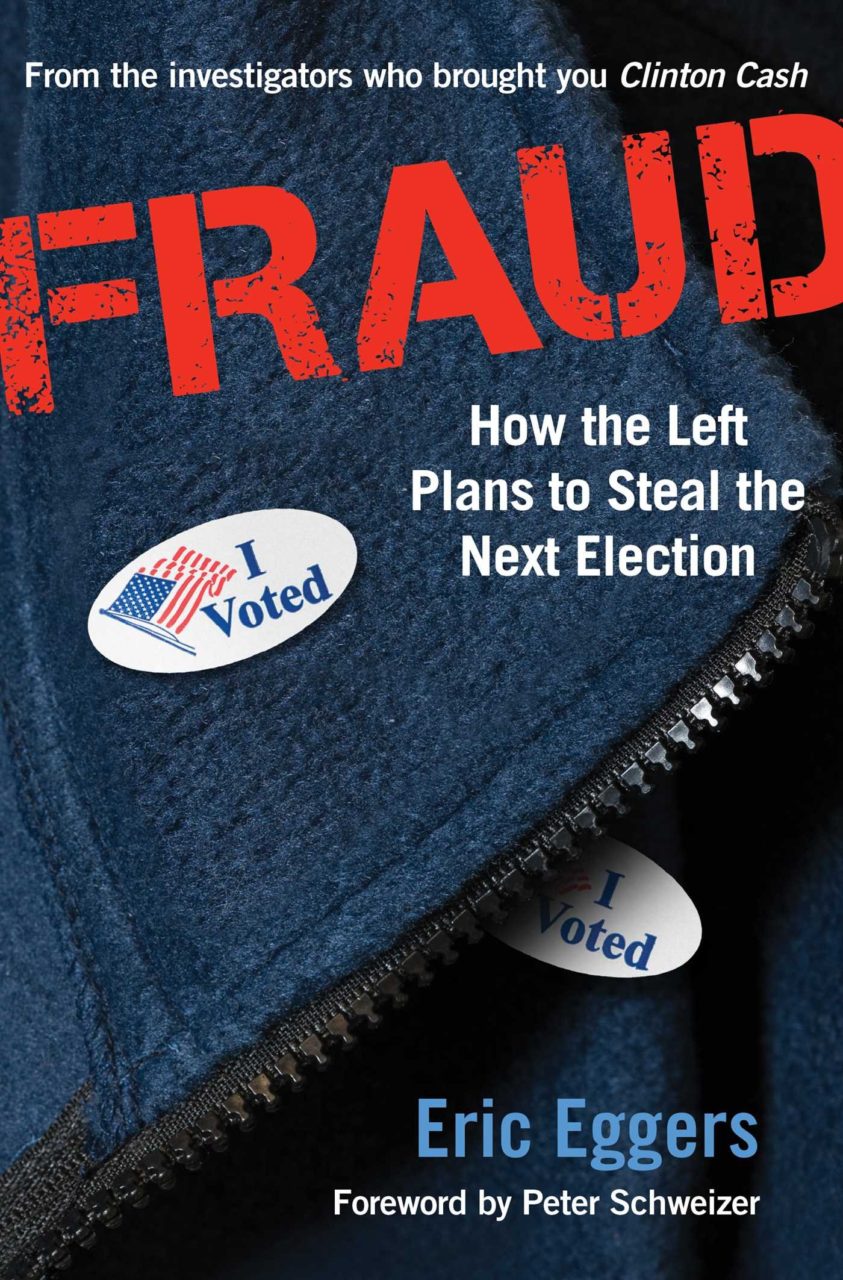 George Soros has a long history of funding groups that have been caught committing voter fraud. Soros poured millions into a group that was both accused of voter fraud and paid a massive fine for violating election laws in the 2004 election. He's also been a consistent donor to groups like ACORN and La Raza, both of which changed their names because of chronic association with voter fraud. Today, those and other Soros-funded nonprofits file lawsuits to block any attempts to improve election security. In 2016, Soros funded a multi-state fight against Voter ID laws across the country. He enlisted former Clinton campaign attorney Marc Elias, who filed suit on behalf of several groups, including liberal activists Ohio Organizing Collaborative (OOC).
Soros also gives millions to the so-called nonpartisan Brennan Center, which defines voter fraud in the narrowest possible terms. The truth is, any action that devalues the weight of an honest vote is vote fraud. It nullifies honest voters. It steals their vote. And there are plenty of examples of it all over the country.
4. The vulnerabilities of our voter rolls and elections not only victimize honest American voters, but the vulnerable populations the Left claims it wants to help.
The victims of our electoral vulnerabilities include every honest voter in the country. But they also include the groups and demographics the Left claims to support, but really just victimizes and exploits. In my new book, I show how senior citizens are routinely targeted for their absentee ballots in a practice known as "granny farming." One woman in South Florida was caught with notebooks detailing the hundreds of payments she received for collecting ballots from senior voters who were impaired. She got only two misdemeanor charges and was sentenced to probation, partly because one of her victims had died before charges could be filed.
The ease with which felons remain on voter rolls and cast illegal ballots only harms their later efforts to see their full voting rights restored. Sometimes, ex-felons even work for the elections department and still don't know they shouldn't be voting.
Non-citizens have the most to lose from our lax oversight of elections. Registering to vote in many states is as easy as getting your driver's license, but DMV officials in some states are prohibited by law from providing non-citizens proper guidance so they don't accidentally register to vote. Illegally registering to vote forever imperils a non-citizen's ability to become a naturalized citizen. If they actually vote, non-citizens could face deportation, even if they are legal residents. Cases of non-citizens voting just because they thought they could, without having malicious intent, are common.
A newspaper editor in Las Vegas, after interviewing two illegal aliens who were forced to vote by unions connected to former Sen. Harry Reid, concluded "voter registration is not a groundless conspiracy or hypothetical threat to our Democracy. In Nevada, a battleground state that could decide the presidency and control of the U.S. Senate, it is real."
5. Fights
for non-citizen voting rights will be more common.
President Trump recently said "only American citizens should vote in American elections." But a majority of Democrats, for the first time, disagree. While most Americans agree with President Trump overall, 54 percent of Democrats and 53 percent of self-described liberals support granting illegal immigrants the right to vote. And the push from the Left won't slow down. DNC President Tom Perez's former employer, Casa De Maryland, has pushed for non-citizen voting rights for years. Perez's hometown of Takoma Park, Maryland, allowed non-citizen voting beginning in 1992.
Federal law prohibits non-citizens from voting in federal elections, but 11 states currently allow non-citizen voting of some kind. Cities like Chicago and San Francisco allow non-citizen voting in some local elections.
Sadly, this will threaten the citizenship chances of more legal immigrants who may be confused by the inconsistency surrounding their voting rights. Thus, they will be victimized by the same political organizations that wanted their votes in the first place.
These are the realities of voting in America in 2018. Soros-funded groups and mainstream media outlets will continue to tell you that voter fraud doesn't exist, but that requires you to believe two things:
Voter registrations are accurate and secure from fraudulent registrations.

No one is trying to manipulate outcomes for political purposes.
Sadly, voter registration vulnerabilities do exist and do encourage fraud, and the groups denying it for their own purposes are very real and very serious. The reason I wrote Fraud: How the Left Plans to Steal the Next Election was to expose the real "myths" in the voter fraud debate.
Voter Fraud: 670 Ballots Cast in Georgia Precinct with 276 Voters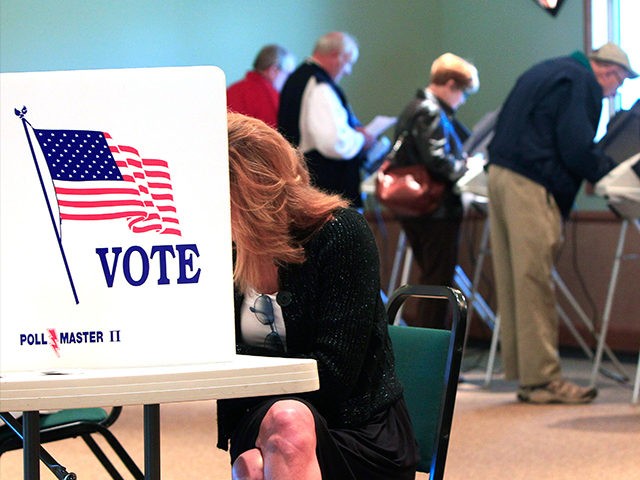 Six hundred and seventy ballots were cast in a Georgia precinct with 276 registered voters in the state's primary election, according to the Georgia Secretary of State's office.
A northeastern Georgia precinct located in Habersham County had 276 registered voters before the state's primary elections at the end of May, but 670 votes were recorded—indicating that 276 percent of voters turned out in Georgia's primary election, McClatchy reported.
The recently publicized voting irregularities come as the state investigated other instances of voter fraud—including one where an Atlanta City Hall staffer claimed she had to "print and deliver 500 blank absentee ballots" to an advocacy group staffer and pick up additional ballots from the Atlanta mayor's campaign office to drop them off at an office in Fulton County.
Part of the reason for the increase in voter fraud claims stems from concerns about the security of Georgia's electronic voting systems, as Georgia is one of a handful of states, including New Jersey, South Carolina, Delaware, and Louisiana, that uses electronic voting machines that do not produce a paper trail for voters to verify their ballots.
Elections experts say the lack of a paper trail makes the ballots difficult to audit.
A voter in one sworn statement said she and her husband were assigned to different polling places and city council districts even though both were registered to vote at the same address, according to McClatchy.
In other instances, voters arrived at polling places indicated on the secretary of state's website only to be told by election officials they had to vote elsewhere.
One Atlanta Democrat even said that a voting machine gave him a ballot displaying the 5th Congressional District when he was supposed to get a ballot for the 6th Congressional district.
Harri Hursti, an election cybersecurity expert, said the incorrect ballots could have been the result of a clerical error or manipulation of voter data by hackers.
A spokesperson for the office of Georgia's Secretary of State defended the security of the state's ballots in a statement in response to the recent allegations of voter fraud.
Spokeswoman Candice Broce wrote in an email:
Alongside federal, local, and private sector partners, we continue to fight every day to ensure secure and accurate elections in Georgia that are free from interference. To this day, due to the vigilance, dedication, and hard work of those partners, our elections system and voting equipment remain secure.
U.S. Election Meddling: Nationwide Voter Fraud, Importation of 15M Foreign-Born Voters
Shelby Lum, Richmond Times-Dispatch via The Associated Press
19 Jul 2018
Washington, D.C.
As the establishment media, GOP, and Democrats fret over the influence foreign countries have on U.S. elections, the leading threats to the American electorate remain nationwide voter fraud and mass immigration.
·
Immigrants, particularly Hispanics and Asians, have policy preferences when it comes to the size and scope of government that are more closely aligned with progressives than with conservatives. As a result, survey data show a two-to-one party identification with Democrats over Republicans.
·
By increasing income inequality and adding to the low-income population (e.g. immigrants and their minor children account for one-fourth of those in poverty and one-third of the uninsured) immigration likely makes all voters more supportive of redistributive policies championed by Democrats to support disadvantaged populations.
·
There is evidence that immigration may cause more Republican-oriented voters to move away from areas of high immigrant settlement leaving behind a more lopsided Democrat majority.