HEATHER MAC DONALD
WINDOW INTO THE DEPRAVED GHETTO BLACK CULTURE of VIOLENCE, HATE AND RACISM
BLACK LIVES MATTER? Life doesn't matter to America's ignorant ghetto blacks period!
THERE IS NO SUB-CULTURE IN THE WORLD THAT MURDERS AND ABORTS ITS OWN MORE THAN AMERICA'S GHETTO BLACKS!
GHETTO BLACKS AND THEIR MURDER AND MAYHEM
BLACKS LOOT VICTIMS OF HURRICANE FLORENCE… "It's our right!"
COAST TO COAST BLACKS ARE OUT OF CONTROL!
"The only other explanation is one that just happened to be true: crime
in Oakland, one of America's most dangerous cities, is a black

thing, wildly out of proportion. Anyone who cannot see that is in full
denial, deceit, and delusion."
GHETTO BLACK MAN GOES ON RAMPAGE
"Court filings charge that Lewis then loaded several backpacks with as many Apple iPhones, watches, and other items as he could before exiting the store. He is also accused of stealing items from another local store that day as well as stealing items from that same Target on other occasions."
Two Men Accused of Filming, Raping 9-Month-Old Girl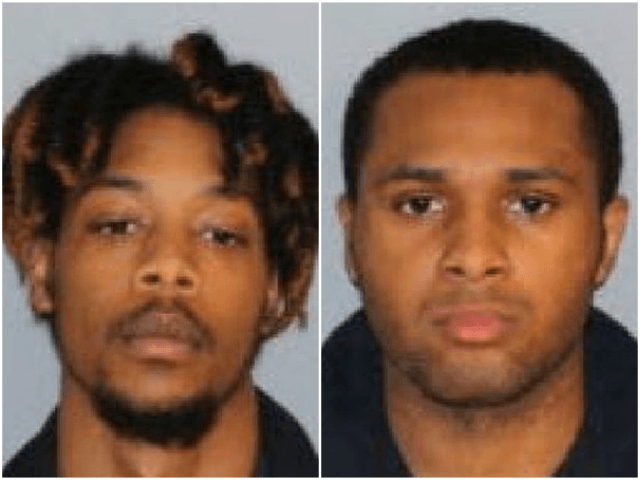 Two men are accused of raping a nine-month-old girl in Tennessee and taping the horrific attack.
A grand jury indicted Isiah Dequan Hayes, 19, and Daireus Jumare Ice, 22, on Tuesday for multiple charges, including aggravated rape and aggravated sexual exploitation of a minor.
Investigators say Hayes raped the infant while Ice filmed the attack. Hayes allegedly admitted to the crime when authorities arrested him in February.
The Shelby County District Attorney General's Office said in a statement police became aware of the men in 2016 after the mother of the girl discovered video footage of the attack. The mother was able to identify the men in the video, prompting police to make the arrests.
One of the videos reportedly depicted one of the suspects exposing himself and touching himself with the half-naked child in view, while a second video showed the man performing sex acts on the infant, police said.
The arrest comes days after Michigan investigators discovered hundreds of videotapes inside an accused rapist's home. Authorities believe there may be hundreds of victims linked to the tapes.