The coming Democratic implosion
The Cowboys won't play in the 2019 Super Bowl. The Rangers are not quite ready for another postseason run.
Nevertheless, here is a prediction I am very confident about.
Someone said that Doug Schoen, former Clinton adviser and Fox News contributor, told Nancy Pelosi to rein in Congresswoman-Elect Alexandria Ocasio-Cortez. Isn't that like telling LeBron James to shut up and play basketball? How do you stop AOC from talking when every news outlet wants to invite her to the show?
The complete and total implosion of the Democrats, especially the majority in the House, will be the story of 2019. It may not be covered that way by CNN and MSNBC, but the towers will start falling soon.
We already see cracks in the so-called "Women's March," a phony parade that should have been called "the march of the anti-Trump women."
Organizers of a Women's March rally slated for Northern California next month have canceled the event, saying they were concerned that participants would have been "overwhelmingly white."

In a news release, organizers for the march in Eureka – about 270 miles north of San Francisco – said Friday the "decision was made after many conversations between local social-change organizers and supporters of the march."

"Up to this point, the participants have been overwhelmingly white, lacking representation from several perspectives in our community," the news release continued.
Is that crazy or what? Isn't the country 72% white? Or at least it was the last time I checked the population figures.
We will see the implosion over two issues: health care and the mad impulse to get Trump.
On health care, the Democrats are deeply divided between the socialized medicine crowd and a realistic wing that knows we don't have the money to do it. Many of this "realist wing" were elected in competitive districts and have a tough re-election waiting for them in 2020.
On "getting Trump," they will find that impeachment is about "high crimes and misdemeanors," not defeating Hillary Clinton or appointing conservative judges.
By the fall of 2019, the cracks will be evident on those two issues and a few others.
The good news is that all of this craziness will convince Michael Bloomberg to run as an independent, and that will re-elect President Trump in a three-way race. Bloomberg will be the Teddy Roosevelt of 1912 or Ross Perot of 1992, and President Trump will win 400 electoral votes.
So there is one prediction for 2019.
PS: You can listen to my show (Canto Talk) and follow me on Twitter.
John Kelly: Catch-and-Release Laws Ensure Migration Crisis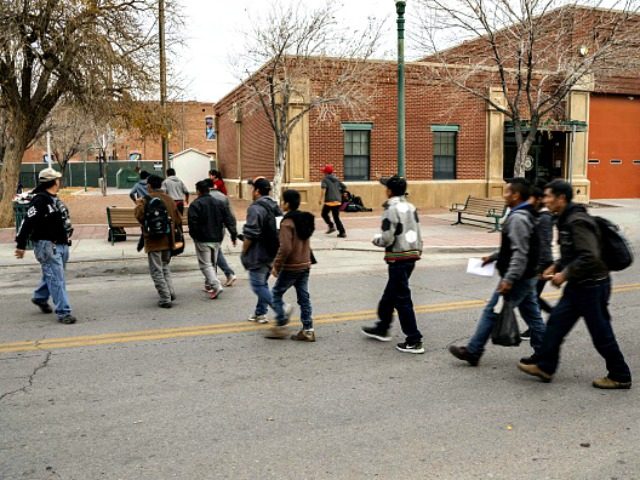 Congress's toleration of the nation's catch-and-release rules is responsible for the migration crisis, outgoing Chief of Staff John Kelly told the Los Angeles Times.
He blamed immigrants and lawmakers, not the White House, for the tense situation at the border, where thousands of Central Americans are stranded in Mexico — and two Guatemalan children have died in Border Patrol custody in Texas and New Mexico this month.

"One of the reasons why it's so difficult to keep people from coming — obviously it'd be preferable for them to stay in their own homeland but it's difficult to do sometimes, where they live — is a crazy, oftentimes conflicting series of loopholes in the law in the United States that makes it extremely hard to turn people around and send them home," Kelly said.

"If we don't fix the laws, then they will keep coming," he continued. "They have known, and they do know, that if they can get here, they can, generally speaking, stay."
The L.A. Times report — like many other outlets — buried Kelly's condemnation of the House and Senate leaders' passive support for the many catch-and-release laws and rules which allow the cartels to profitably smuggle workers up to many eager employers in the United States.
The L.A. Times submerged Kelly's judgment under 46 paragraphs and numerous slams on President Donald Trump, including the claim that Trump's effort to enforce border law is a "harsh immigration" measure.
Kelly's charge is being hidden even as Democrats and establishment media outlets praise him for using his power to muffle Trump's pro-American policies, including his preference for a lower level of overseas military activity.
The newspaper also tried to smear Trump's border defense push as a campaign scare while also admitting that migration is rising amid congressional passivity:
Asked if there is a security crisis at the Southern border, or whether Trump has drummed up fears of a migrant "invasion" for political reasons, Kelly did not answer directly, but said, "We do have an immigration problem."

From the 1980s to the mid-2000s, apprehensions at the border — the most common measure of illegal immigration — routinely reached more than 1 millionmigrants a year.
Today, they are near historical lows. In the fiscal year that ended in September, border authorities apprehended 521,090 people.
Nationwide, the U.S. establishment's economic policy of using legal migration to boost economic growth shifts wealth from young people towards older people by flooding the market with cheap white collar and blue collar foreign labor. That flood of outside labor spikes profits and Wall Street values by cutting salaries for manual and skilled labor of blue collar and white collar employees.
The cheap labor policy widens wealth gaps, reduces high tech investment, increases state and local tax burdens, hurts kids' schools and college education, pushes Americans away from high tech careers, and sidelines at least five million marginalized Americans and their families, including many who are now struggling with fentanyl addictions.