Socialism haunts the American ruling


class In the two months since Donald Trump vowed


in his State of the Union Address that "America will


never be a socialist country," the right-wing


demagogue president and the Republican Party


have embraced anti-socialism as the defining theme


of their campaign in the 2020 elections.
Joe Biden Received up to $200,000 for Speeches After Leaving White House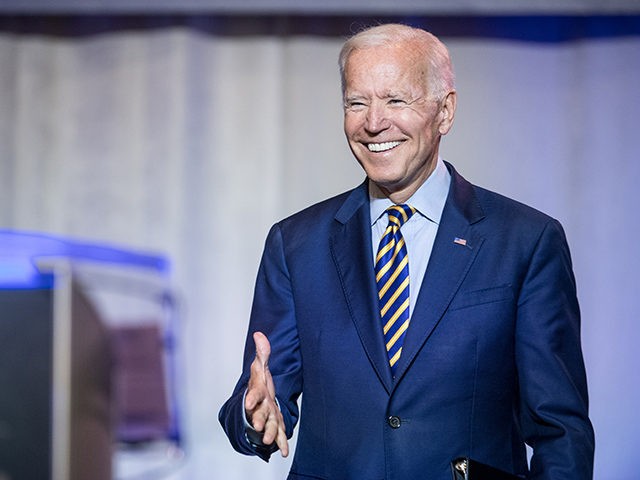 Former Vice President Joe Biden has raked in millions of dollars since leaving office in part due to his outsized speaking fees, a report out Tuesday says.
According to the Washington Post, Biden's wealth is largely derived from two sources: he and his wife Jill's $8-million book deals and paid speeches, which earned the 2020 frontrunner up to $200,00 each. The Post states Biden appeared at a book event or delivered a paid speech at least 65 occasions. As part of their arrangements, sponsors also provided the former vice president with VIP hotel suits, luxury vehicles equipped with a chauffeur, and chartered flights.
The newly-released report squares Biden at odds with the middle-class image he has cultivated over his life in public service. Despite pocketing so much money in recent years, Biden still references on the campaign trail that he was once among the poorest U.S. Senators.
In a statement to the Post, Biden's campaign said the former vice president delivered less than 50 paid speeches but would not comment on any financial arrangements. The campaign also conceded that the rent for Biden's McLean, Virginia residence is "substantial" but, again, did not discuss actual figures. According to real estate website Zillow, the property's estimated monthly rent is approximately $20,000. In 2017, Biden snapped up a six-bedroom vacation home in Rehoboth Beach, Delaware for $2.7 million.
THAN A TRILLION DOLLARS IN AMERICAN HOME
VALUES AND NOW THEY'RE COMING BACK FOR MORE WITH THE BANKSTES' RENT BOY BIDEN!
Obama paid $600,000 for a single speech
Meanwhile, Obama is pressing forward with his proposal, outlined in his budget for the next fiscal year, to slash $400 billion from Medicare and $130 billion from Social Security… AS WELL AS WIDER OPEN BORDERS, NO E-VERIFY, NO LEGAL NEED APPLY TO KEEP WAGES DEPRESSED
OBAMA AND BIDEN: SERVANT OF THE 1%
Richest one percent controls nearly half of global wealth
Wealth concentration increases in US.
Former Vice President Joe Biden attended a fundraiser with Wall Street donors during President Donald Trump's campaign kickoff rally in Florida on Tuesday.
AMERICA: THE RICH GET MUCH RICHER AND THE MIDDLE CLASS GETS BLUDGEONED…. Illegals get the jobs!
*
"Today's society benefits those who shaped it, and it has been shaped not by working men and women, but by the new aristocratic elite. Big banks, big tech, big multi-national corporations, along with their allies in the academy and the media—these are the aristocrats of our age. They live in the United States, but they consider themselves citizens of the world"
Sen. Josh Hawley
"But what the Clintons do is criminal because they do it wholly at the expense of the American people. And they feel thoroughly entitled to do it: gain power, use it to enrich themselves and their friends. They are amoral, immoral, and venal. Hillary has no core beliefs beyond power and money. That should be clear to every person on the planet by now." ---- Patricia McCarthy - AMERICANTHINKER.com
"The tax overhaul would mean an unprecedented windfall for the super-rich, on top
of the fact that virtually all income gains during the period of the supposed recovery from the financial crash of 2008 have gone to the top 1 percent income bracket."
*
Millionaires projected to own 46 percent of global private wealth by 2019
While the wealth of the rich is growing at a breakneck pace, there is a stratification of growth within the super wealthy, skewed towards the very top.
By Gabriel Black
Despite a booming economy, many U.S. households are still just holding on
"One of the premier institutions of big business, JP Morgan Chase, issued an internal report on the eve of the 10th anniversary of the 2008 crash, which warned that another "great liquidity crisis" was possible, and that a government bailout on the scale of that effected by Bush and Obama will produce social unrest, "in light of the potential impact of central bank actions in driving inequality between asset owners and labor."
$2,198,468,000,000: Federal Spending Hit 10-Year High Through March; Taxes Hit 5-Year Low
JPMorgan shares climb after the bank posts record earnings and revenue
"The Federal Reserve is a key mechanism for perpetuating this whole filthy system, in which "Wall Street rules."
Wall Street rules
the depression is already here for most of us below the super-rich!
"Overall, the reaction to the decision points to the underlying fragility of financial markets, which have become a house of cards as a result of the massive inflows of money from the Fed and other central banks, and are now extremely susceptible to even a small tightening in financial conditions."