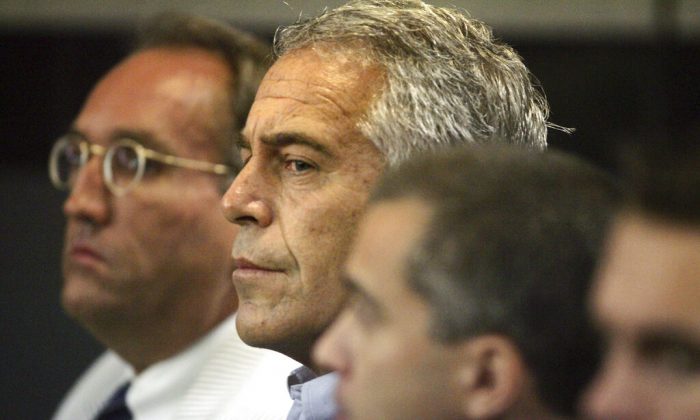 L Brands Chief Wexner Says Epstein 'Misappropriated Vast Sums' From Him
August 8, 2019
Updated: August 8, 2019
The funds, according to Wexner, went missing when Epstein was serving as his money manager. The details of the alleged missing funds came to light after Wexner severed ties with Epstein in 2007, following allegations of sexual abuse of minors.
Epstein and Wexner had a relationship that spanned about two decades. Epstein's wealth grew considerably through working with Wexner.
"We discovered that he had misappropriated vast sums of money from me and my family," Wexner said in the Aug. 7 letter. "This was, frankly, a tremendous shock, even though it clearly pales in comparison to the unthinkable allegations against him now."
According to tax records, Epstein in January 2008 transferred $46 million worth of investments to a Wexner charitable fund. In the letter, Wexner also noted that the amount was only a portion of the funds that Epstein had allegedly misappropriated.
"All of that money—every dollar of it—was originally Wexner family money," he wrote in the letter.
Epstein's lawyer, Martin Weinberg, didn't respond to a request for comment from The Epoch Times about Wexner's claim. Wexner's foundation also didn't respond to a request for comment regarding the total amount of allegedly misappropriated funds.
In their years working together, Epstein obtained a New York mansion, a private plane, and a luxury estate in Ohio—which were previously owned by Wexner or his companies. Epstein also "drove a wedge" between Wexner and his longtime associates and friends, according to The New York Times.
A tentative trial date for the high-profile case was set for June 2020 at the earliest, by U.S. District Judge Richard Berman during a brief court hearing in a Manhattan federal court.
Criminal Investigation
Epstein has been a registered sex offender in Florida since 2008 as part of a non-prosecution agreement he signed. He was sentenced to 13 months in prison that year, as part of the plea deal and was allowed to work from his Palm Beach office.
The judge found these releases, together with the publication of Clinton's secret speeches to Wall Street banks, in which she pledged to be their representative, were "matters of the highest public concern." They "allowed the American electorate to look behind the curtain of one of the two major political parties in the United States during a presidential election."
*
*
WITH THESE TRAITORS, JUST FOLLOW THE MONEY!
Monica Lewinsky says Bill Clinton hinted she should perjure herself, arranged a farewell Christmas tryst before dumping her