EU Court Rules that Facebook Can Be Forced to Remove Content Worldwide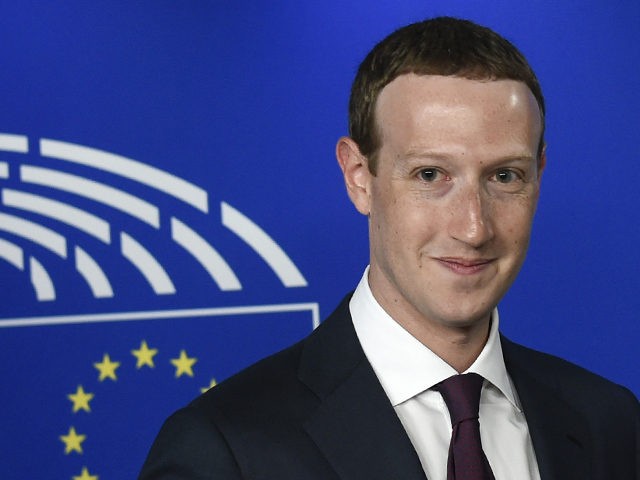 Europe's top court ruled this week that Facebook can be ordered by police to remove content illegal in Europe from its worldwide platform.
Reuters reports that the Luxembourg-based Court of Justice of the European Union (CJEU) made a landmark ruling recently which states that Facebook can be ordered by police to remove content illegal in the E.U. from its platform worldwide. The judgment comes one week after the same court ruled that Google does not have to apply its "right to be forgotten" law globally, receiving praise from free-speech advocates for the decision.
The Court said in a statement: "EU law does not preclude a host provider like Facebook from being ordered to remove identical and, in certain circumstances, equivalent comments previously declared to be illegal. In addition, EU law does not preclude such an injunction from producing effects worldwide, within the framework of the relevant international law."
Facebook stated that it was not the role of social media firms to determine what content posted to its platform may be illegal in certain countries. The firm said in a statement:
It undermines the long-standing principle that one country does not have the right to impose its laws on speech on another country. It also opens the door to obligations being imposed on internet companies to proactively monitor content and then interpret if it is 'equivalent' to content that has been found to be illegal.

In order to get this right national courts will have to set out very clear definitions on what 'identical' and 'equivalent' means in practice. We hope the courts take a proportionate and measured approach, to avoid having a chilling effect on freedom of expression.
The U.K. rights group Article 19 backed up Facebook's statement, claiming that the ruling could lead to social media platforms using automated filters to deleted content. Executive Director of Article 19, Thomas Hughes, said in a statement: "This would set a dangerous precedent where the courts of one country can control what internet users in another country can see. This could be open to abuse, particularly by regimes with weak human rights records."
The court clarified that the ruling is limited to court orders and does not apply to wider complaints from users alleging that certain content is illegal.
Lucas Nolan is a reporter for Breitbart News covering issues of free speech and online censorship. Follow him on Twitter @LucasNolan or email him at lnolan@breitbart.com
Ironically for the CEO of a company infamous for its role in destroying the barrier between private and public life, Mark Zuckerberg's private and public personalities seem very different.
In private, however, the Facebook CEO sings a different tune, promising defiance against regulators and politicians, and joking about how he can't be fired.
That doesn't mean that, even if there's anger and that you have someone like Elizabeth Warren who thinks that the right answer is to break up the companies … I mean, if she gets elected president, then I would bet that we will have a legal challenge, and I would bet that we will win the legal challenge….at the end of the day, if someone's going to try to threaten something that existential, you go to the mat and you fight.
He said it was particularly important that Facebook and other big tech companies aren't broken up, because only they're big enough to censor everyone — or stop "hate speech," in the Facebook founder's words.
You know, [breaking up big tech] doesn't make election interference less likely. It makes it

more

likely because now the companies can't coordinate and work together. It doesn't make any of the hate speech or issues like that less likely. It makes it

more

likely because now … all the processes that we're putting in place and investing in, now we're more fragmented.

[emphasis added]
He also mocked Twitter for not being big enough to censor as efficiently as Facebook.
It's why Twitter can't do as good of a job as we can. I mean, they face, qualitatively, the same types of issues. But they can't put in the investment. Our investment on safety is bigger than the whole revenue of their company. [laughter]
Zuckerberg's answer to global scrutiny from national governments? Just ignore them, if they're not big enough to matter! (Fun fact, Facebook has revenues greater than the GDP of Serbia, and would be the 90th-wealthiest country in the world if it were a country).
I did hearings in the US. I did hearings in the EU. It just doesn't really make sense for me to go to hearings in every single country that wants to have me show up and, frankly, doesn't have jurisdiction to demand that.
Does the arrogance and the commitment to massive investments to fight "hate speech" concern you? Too bad — Zuckerberg isn't going anywhere:
kind of have voting control of the company, and that's something I focused on early on. And it was important because, without that, there were several points where I would've been fired. For sure, for sure…
Insincere contrition in public, and cavalier arrogance in private. Not much has changed!
Are you an insider at Google, Facebook, Twitter or any other tech company who wants to confidentially reveal wrongdoing or political bias at your company? Reach out to Allum Bokhari at his secure email address allumbokhari@protonmail.com.
Allum Bokhari is the senior technology correspondent at Breitbart News.
Report: Mark Zuckerberg Leveraged Facebook User Data to Fight Rivals and Help Friends
According to a recent report, Facebook CEO Mark Zuckerberg used Facebook user data to fight rivals and help his friends and allies.
BARACK OBAMA POSITIONS MARK ZUCKERBERG of FAKEBOOK to be his global controller of propaganda for the Obama bankster funded third term for life.
MULTI-CULTURALISM and the creation of a one-party globalist country to serve the rich in America's open borders.
"Open border advocates, such as Facebook's Mark Zuckerberg, claim illegal aliens are a net benefit to California with little evidence to support such an assertion. As the CIS has documented, the vast majority of illegals are poor, uneducated, and with few skills. How does accepting millions of illegal aliens and then granting them access to dozens of welfare programs benefit California's economy? If illegals were contributing to the economy in any meaningful way, CA, with its 2.6 million illegals, would be booming." STEVE BALDWIN – AMERICAN SPECTATOR
Marlow: Tech Monopolies Are Trying to Beat Trump in 2020 by Shutting Down 'Voices to the Voiceless'
Wednesday on Fox News Channel's
Tucker Carlson Tonight
, Breitbart News editor-in-chief Alex Marlow said big technology monopolies like Google, Facebook, Twitter, Microsoft, and Wikipedia were attempting to "censor the outlets that might give voices to the voiceless."
Mark Zuckerberg's Silicon Valley investors
are uniting with the Koch network's consumer
and industrial investors to demand a
huge DACA amnesty
*
A handful of Republican and Democrat lawmakers are continuing to tout a plan that gives amnesty to nearly a million illegal aliens in exchange for some amount of funding for President Trump's proposed border wall along the U.S.-Mexico border.
THE BILLIONAIRE CLASS WAGES WAR ON AMERICA!
AS WALL STREET PLUNDERS: A Nation of One Million Homeless and Overrun By Mexico's Export of "cheap labor"!
Hollywood Producer Channing Powell 'Terrified' of Big Tech's Future
Chip Somodevilla/Getty Images
12 Apr 2019
39
Hollywood producer Channing Powell is getting ready to premiere
The Feed,
a new television show that channels her fears about the threat of big tech companies.
Facebook shareholders are getting fed up with Zuckerberg but can't do anything about him
---
Michael Hiltzik
---
Will Americans vote in 2020 to surrender our freedom?