Pelosi's Stake in Illegal Immigration
The Minuteman Project, founded by Jim Gilchrist (who is also the co-author of the book Minutemen: The Battle to Secure America's Borders), is made up of citizen volunteers who watch our border with Mexico and report illegal entry to the border patrol. For performing that thankless task in full compliance with the law, Gilchrist and his colleagues have been falsely maligned as fascists, racists, and even murderers. They have been driven off the speaker's platform at Columbia University and vilified by Leftist politicians and their handmaidens in the liberal press.
Trump Starts Implementing Ban on Welfare-Dependent Immigration to U.S.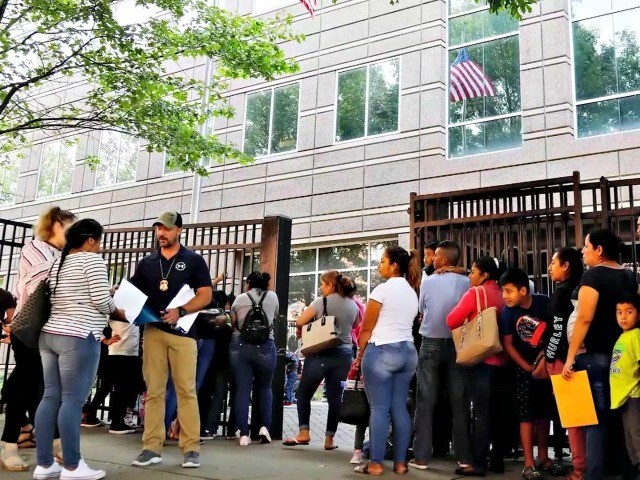 President Trump's administration on Monday started implementing the federal regulation geared toward stopping likely welfare-dependent legal immigrants from permanently resettling in the United States.
Acting Department of Homeland Security (DHS) Deputy Secretary Ken Cuccinelli said in a statement that the Public Charge rule is merely a continuation of "longstanding law" dating back to the 1800s. Most recently in 1996, a rule demanding legal immigrants be self-sufficient was codified into federal statute but has hardly ever been enforced. Cuccinelli said:
This rule enforces longstanding law requiring aliens to be self-sufficient, reaffirming the American ideals of hard work, perseverance, and determination. It also offers clarity and expectations to aliens considering a life in the United States and will help protect our public benefits programs.
Foreign nationals arriving in the U.S. as refugees, asylees, victims of human trafficking, domestic violence victims, and violent crime victims are not subject to the Public Charge rule.
The big business lobby and corporate interests have denounced the rule because they say they need welfare-dependent legal immigrants coming to the U.S. to grow the economy, create more consumers, and secure a never-ending flow of lower-wage foreign workers.
In 2017, National Academies of Science noted that state and local American taxpayers are billed about $1,600 each year per immigrant to pay for their welfare and revealed that immigrant households consume 33 percent more cash welfare than American citizen households.