GOP and Democrats Triple H-2B Visa-Workers to Almost 200,000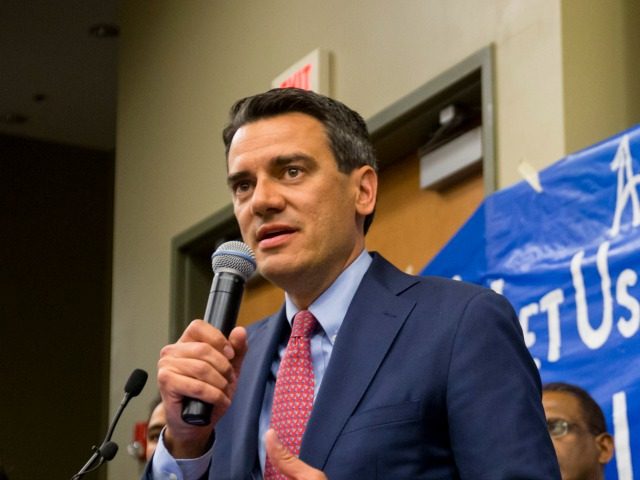 The GOP-run House appropriations committee voted to help business owners on Wednesday by tripling the resident population of wage-cutting H-2B workers to almost 200,000.
The H-2B visa-worker program imports roughly 66,000 seasonal workers each year, allowing seasonal companies to lower wages for American seasonal workers and for year-round staff and supervisors.
The new amendment will allow CEOs to hire H-2B workers from the two prior years without counting them under the 66,000 annual cap. That legal trick will give CEOs a population of up to 198,000 H-2B workers to help lower wages for a larger number of Americans — even though wages are climbing very slowly in the current good economy, and many younger Americans are far worse off than their parents.
The proposed H-2B population is huge — it is roughly equal to the number of new jobs added in a good month.
"The

cheap-labor lobby never sleeps," said Mark Krikorian, director of the Center for Immigration Studies. "T

he only solution is the elimination of the [H-2B] category."
The measure was touted as a boost for company executives by Kansas Rep. Kevin Yoder, who chairs the homeland defense panel of the appropriations committee. "A

s our economy grows, we're going to need workers to continue to provide a role …

I support the amendment," said Yoder, who also used the amendment process to promote easier asylum rules for Central Americans and easier migration for Indian and Chinese foreign technology workers.
The existing cap of 66,000 is too low for business owners, Yoder said, adding,
"what we have now creates a lot of uncertainty, it cripples industries … You may be totally left out and be unable to find the workers you need to continue your business."
Cooperating Democrats echoed Yoder's description of the program as an aid for CEOs, not employees. "It is a business issue … It is now up to us to give our businesses what they need," said Maine Democrat Rep. Chellie Pingree.
The H-2B program lowers salaries for Americans because it exempts CEOs from the normal need to compete for workers in the free labor market. Instead of bidding for workers with higher wages and benefits, or else buying American-built labor-saving machinery, the program allows CEOs to import seasonal workers from Jamaica, Mexico, and many other countries at lower wages than needed to hire Americans.
The program is widely used by urban landscapers, ski resorts, and coastal resorts but is also used by the government's forestry contractors to avoid hiring the Americans who live in rural districts.
The amendment was drafted by Maryland GOP Rep. Andrew Harris, whose district includes a picturesque crab-picking industry that has changed very little in 140 years. The industry still relies on lower-wage women workers to carefully pick crab-meat from crabs, but it is vital to his district because it anchors a tourist industry of hotels, restaurants, home-maintenance workers and crab boats.
BLOG: "TEMPORARY WORKERS" and their extended families who NEVER go home again!
"This is not about immigration – it is about temporary workers," said Harris.
Despite the crab pickers' importance to Maryland, the local CEOs and the state government do not cooperate to offer any funds to help hire Americans in place of the foreign H-2B workers.
Harris' measure would also change the allocation system so that the incoming H-2B workers would be shared among a wider variety of companies, instead of being awarded to lucky companies via a lottery.
However, the reform does nothing to allocate H-2B visas to companies which offer the higher salaries, or to the companies which can show the greatest shortage of U.S. workers, such as the high-risk shrimp-fishing industry in the Gulf of Mexico.