Study: More than 7-in-10 California Immigrant
Welfare
More than 7-in-10 households headed by immigrants in the state of California are on taxpayer-funded welfare, a
new study
reveals.
The latest Census Bureau data
analyzed
by the

Center for Immigration Studies

(CIS) finds that about 72 percent of households headed by noncitizens and immigrants use one or more forms of taxpayer-funded welfare programs in California — the number one immigrant-receiving state in the U.S.
Meanwhile, only about 35 percent of households headed by native-born Americans use welfare in California.
All four states with the largest foreign-born populations, including California, have extremely high use of welfare by immigrant households. In Texas, for example, nearly 70 percent of households headed by immigrants use taxpayer-funded welfare. Meanwhile, only about 35 percent of native-born households in Texas are on welfare.
In New York and Florida, a majority of households headed by immigrants and noncitizens are on welfare. Overall, about 63 percent of immigrant households use welfare while only 35 percent of native-born households use welfare.
President Trump's administration is looking to soon implement a policy that protects American taxpayers'
dollars
from funding the mass importation of welfare-dependent foreign nationals by enforcing a "public charge" rule whereby legal immigrants would be less likely to secure a permanent residency in the U.S. if they have used any forms of welfare in the past, including using Obamacare, food stamps, and public housing.
The immigration controls would be a boon for American taxpayers in the form of an
annual $57.4 billion tax cut
— the amount taxpayers spend every year on paying for the welfare, crime, and schooling costs of the country's mass importation of 1.5 million new, mostly low-skilled legal immigrants.
As Breitbart News
reported
, the majority of the more than 1.5 million foreign nationals entering the country every year
use
about 57 percent more food stamps than the average native-born American household. Overall, immigrant households consume 33 percent more cash welfare than American citizen households and 44 percent more in Medicaid dollars. This straining of public services by a booming
44 million
foreign-born population translates to the average immigrant household costing American taxpayers
$6,234
in federal welfare.
John Binder is a reporter for Breitbart News. Follow him on Twitter at
@JxhnBinder
.
PHOTOS: Coronavirus Fears Clear Mexican Border City's Streets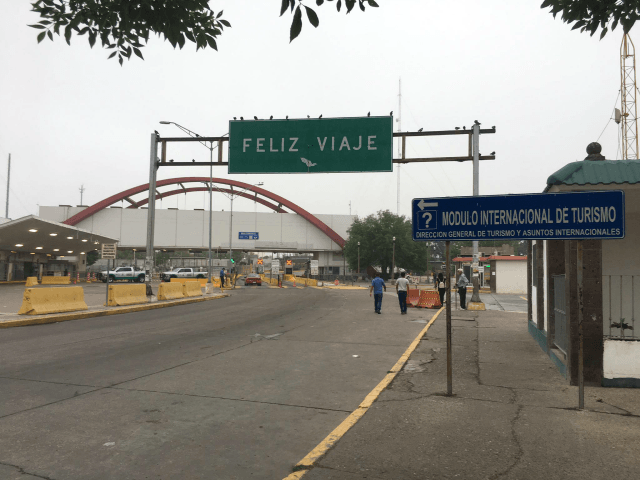 MATAMOROS, Tamaulipas – The escalating fears brought on by the rising number of confirmed cases of the novel Coronavirus (Covid-19) prompted locals to clear the streets.
Over the weekend, the usually packed streets appeared nearly empty as residents are staying indoors. On Sunday night, the number of confirmed cases jumped to 316, up from 251 on Saturday and 203 on Friday.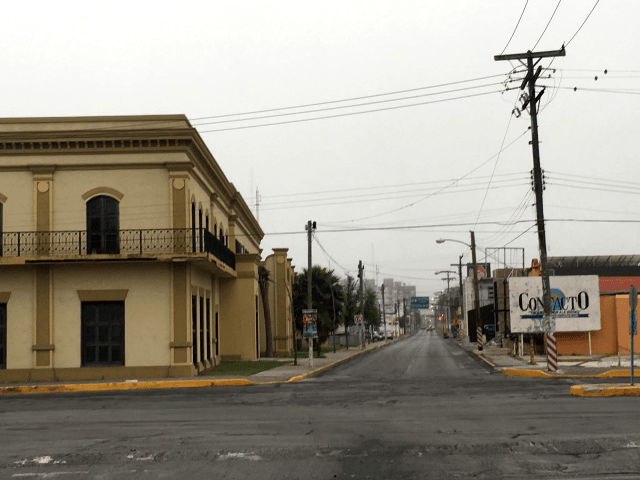 On Sunday, Matamoros saw its first case when Tamaulipas health officials confirmed that a 21-year-old woman who traveled to Europe between January 30 and March 12 tested positive, marking the fourth patient for the border state abutting Texas.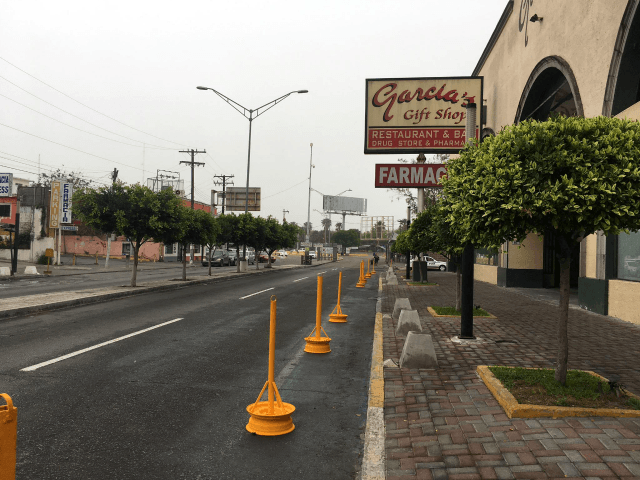 The case in Matamoros appears to be linked to four others in Cameron County, Texas, where a group of men and women in their early 20s took part in the same European vacation.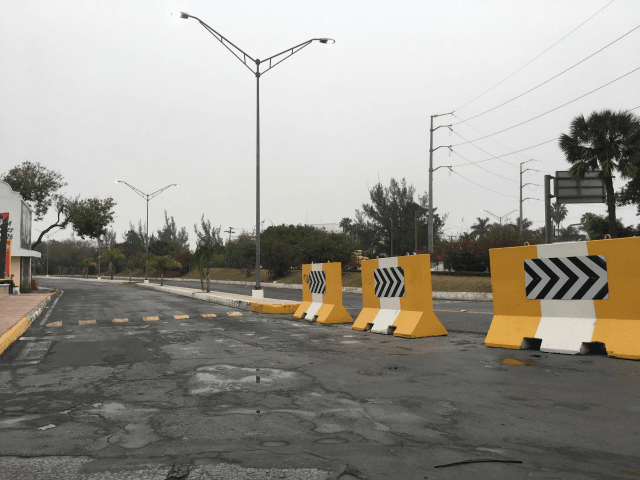 The arrival of the highly contagious virus is prompting locals to avoid unnecessary exposure. The Tamaulipas government ordered all schools and public beaches closed to reduce large gatherings. At the federal level, health officials are issuing recommendations without orders
.
Editor's Note: Breitbart Texas traveled to the Mexican States of Tamaulipas, Coahuila, and Nuevo León to recruit citizen journalists willing to risk their lives and expose the cartels silencing their communities. The writers would face certain death at the hands of the various cartels that operate in those areas including the Gulf Cartel and Los Zetas if a pseudonym were not used.
Breitbart Texas' Cartel Chronicles
are published in both English and in their original
Spanish
. This article was written by "J.A. Espinoza" from Tamaulipas.
Nancy Calls the Shots In California
"Blessed to have her leadership," Gov. Newsom says of Nancy Pelosi, during coronavirus crackdown.
"We believe the virus will impact about 56 percent of California's population," California governor Gavin Newsom said in a
press conference last Thursday
. So the governor was ordering all residents of Californians to stay home, except for essential services, and the order would remain in force until further notice.
"In addition," Newsom said, "I want to thank Speaker Nancy Pelosi. We had a very long conversation today. Talk about meeting the moment. We are so blessed to have her leadership in California. She's very familiar to northern Californians, certainly familiar to me as a former mayor of San Francisco." In reality, Newsom's relationship with Pelosi goes back a lot farther.
William Newsom, Gavin's grandfather, helped Pat Brown win the 1943 race for San Francisco district attorney. In 1960, Governor Pat Brown awarded the concession for the Squaw Valley Winter Olympics to William Newsom and John Pelosi. In 1963, John's son Paul married Nancy D'Alesandro, daughter of congressman and Baltimore mayor Thomas D'Alesandro. In 1969 Paul and Nancy Pelosi moved to San Francisco, where Paul's brother Ron was a San Francisco supervisor. Ron married William Newsom's daughter Barbara, and until they divorced Nancy Pelosi was Gavin Newsom's aunt by marriage.
In 1975, governor Jerry Brown appointed Gavin Newsom's father to a judgeship in Placer County, and in 1978 to the state Court of Appeal. Newsom admires Jerry Brown but for leadership now looks to Nancy Pelosi, a woman on the far reaches of the left.
In 2001, long after Stalinist thug Harry Bridges was exposed as a Soviet agent,
Nancy Pelosi praised Bridges
in the Congressional Record as "arguably the most significant labor leader of the twentieth century." Pelosi was also a big fan of Vincent Hallinan, Bridges' lawyer and the 1952 candidate for president of the Progressive Party, a Communist front. The progressive Democrat Pelosi is also a vicious partisan and that trend emerges in Gavin Newsom.
In an
interview with Politico
last year, Newsom said Republicans would go into "the waste bin of history." He referenced "the experience and temperament of Speaker Pelosi" a woman with "better sense than a lot of folks." Newsom also announced a commitment to "universal health care," and to make that happen, the governor is exploiting the coronavirus crisis.
Newsom's
Executive Order N-25-20
, issued on March 12, "readies state to commandeer hotels and medical facilities to isolate and treat COVID-19 patients," and also "readies the state to commandeer property for temporary residences and medical facilities for quarantining, isolating or treating individuals." As Milton Friedman observed, temporary government measures have a tendency to become permanent.
Newsom's budget provides
nearly $100 million
for the health care of foreign nationals illegally present in the United States.
Newsom has not announced support for stepping up cooperation with federal border enforcement that would prevent carriers of coronavirus and other contagions from entering the United States. Likewise, it remains unclear whether the state's sanctuary law would allow carriers to defy quarantine measures.
Like Nancy Pelosi, who invokes the "
spark of divinity
" in MS-13 gang members, Gavin Newsom has a soft spot for convicted murderers. Last year he
reprieved all 737
of them on California's death row. In similar style, his coronavirus crackdown cuts criminals a huge break.
The state department of corrections, headed by Newsom appointee Ralph Diaz, is
barring family members of crime victims
from attending parole hearings. The family members, and prosecutors, must appear by phone or video conference but inmates' attorneys can appear in person. This ban, allegedly based on virus fears, will prevent victims' families from confronting murderers face to face.
Doris Tate, mother of slain actress Sharon Tate,
frequently appeared at parole hearings
to keep Charles Manson and his followers in prison. The department did not indicate when family members of crime victims would again be allowed to appear in person at parole hearings.
Meanwhile, according to California health officials, the day before Newsom's "stay home" edict, there were
nearly 699 confirmed cases
of coronavirus in California. In a state of 40 million, that amounts to about .0000175 percent of the population. Gov. Newsom, not a scientist, did not explain how he knew 56 percent of the population, more than 22 million people, would eventually come down with the virus.
Newsom did say he had been on the phone with the House Speaker, so if Californians thought Nancy Pelosi was calling the shots it would be hard to blame them. For her part, Speaker Pelosi may have more in mind than, as they discussed, "what will be needed over the course of the next few months."
As Tad Friend noted in the New Yorker
, Newsom is forward looking and like his hero Bobby Kennedy, "Newsom seeks to embody Kennedy's grainy glamour, to provide moral clarity in a bewildering hour." The governor wears Ermenegildo Zegna shirts and his hair is "lacquered with Oribe gel," but Nancy Pelosi may be grooming her boy for a run at the White House in 2024.
In the meantime, as Newsom said Thursday, "We are so blessed to have her leadership in California."