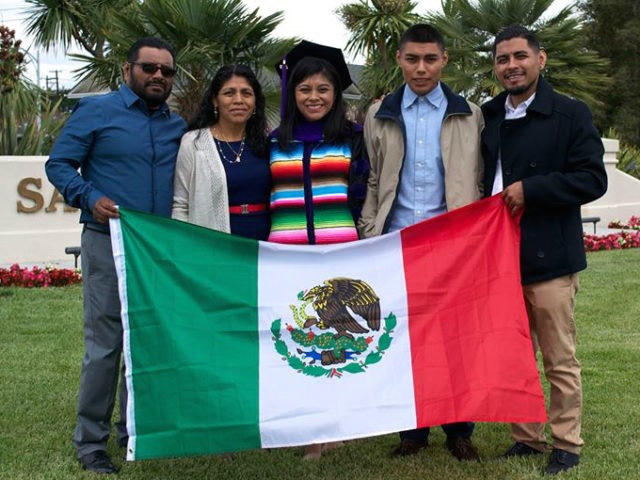 Deep State Saboteurs In EOIR Immigration "Courts" Can't Even Keep Out Illegal Alien LAWYERS
The Deep State is real, especially with regards to illegal aliens and immigration law enforcement. While the Department of Homeland Security (DHS) is charged with the investigation and arrest of illegal aliens, other Federal agencies have a role. One of the roles of the Department of Justice (DOJ) is the criminal prosecution of illegal aliens and the defense of actions by DHS in the enforcement of immigration laws.
But many in the bureaucracy think themselves above the law, mostly because of Orange Man Bad; they are the Resistance, the Deep State, the saboteurs. And in immigration law administration at the EOIR they think they are real Federal judges, rather than administrative employees like any other Federal employee. And these Deep State saboteurs are quite open for their contempt for President Trump and his immigration enforcement policy, so contemptuous that they are openly working with an illegal alien in their courts.
This is not an illegal alien brought before the court, but an illegal who represents other illegal aliens as an attorney. Now, no one can serve as an attorney or be a member of the State Bar if they are an ongoing crimina (it is an ethical violation) nor are they eligible to represent an alien before the EOIR, as their status is inherently in conflict with the very laws at issue.
On Friday morning, attorney Lizbeth Mateo went to immigration court in downtown Los Angeles to represent a client with whom she has something in common.
She's undocumented, too.

Mateo wore a navy blue suit, carried a binder stuffed with court records and announced herself to the immigration judge conducting a hearing. She has no more protection from arrest and deportation than any of her clients, but that's not something she thinks about on the job…

Mateo says her own status does not come up in court, and she's never sure whether judges or other lawyers know that the polished, savvy 34-year-old woman advocating on behalf of her clients does not have legal status herself.

"I'm a walking contradiction," Mateo had told me a day earlier in her Wilmington law office.
Now, the idea that the court employees do not know about her status is a lie. She would have to reveal that status to represent clients in immigration court as that would be a material fact. And she has long been a public illegal alien, so most likely, everyone knows.
In 2013, Mateo and eight other activists — they were known as the Dream 9 — made headlines by traveling south of the border and then coming back north to protest immigration policy and 9 million deportations during the Obama administration.
Some immigration reform activists cheered, while others feared the tactic could sabotage the chances of reform. Mateo and the others were arrested and Mateo was locked up for two weeks before being released back into the U.S.
Here we have the FPS not doing their job, or, more likely, the Chief Immigration Judge has ordered guards to allow Mateo entry. I think this is most likely.
606 S. Olive Street, 15th Floor
Los Angeles, CA 90014

(213) 894-2811
Regional Director

Pacific Rim Region IX

450 Golden Gate Boulevard

San Francisco, CA 94102

1-877-4FPS-411
(866) 347-2423

SAC Los Angeles
300 N. Los Angeles Street, Room 6075
Los Angeles, CA, 90012
Phone: (213) 830-5599

ICE Enforcement and Removal Operations

Los Angeles Field Office
300 North Los Angeles St. Room 7631
Los Angeles, CA, 90012
Phone: (213) 830-7911
U.S. Department of Justice
Office of the Inspector General
Los Angeles Field Office
330 North Brand Blvd., Suite 1000
Glendale, CA 91203

Phone: (818) 863-1901

Fax: (818) 863-1919