By Todd Bensman




Takeaways from the latest ICE effort to shut down bridges that connect Muslim-majority nations to the U.S. Southwest border



By Preston Huennekens




Of those 364, 187 (51 percent) had prior criminal convictions and 97 had been previously removed from the United States.



25 STRAIGHT MINUTES OF ILLEGAL ALIENS CROSSING INTO US THROUGH ARIZONA RANCH
Will Racke | Immigration and Foreign Policy Reporter
WATCH:
JUDICIAL WATCH
SEPTEMBER 07, 2018
Yet another group of migrants from a terrorist nation managed to infiltrate the United States through Mexico this week. Thankfully, the Border Patrol apprehended them, though it's becoming a crisis largely ignored by the mainstream media. The men are from Bangladesh, a south Asian Islamic country that's well known as a recruiting ground for terrorist groups such as the Islamic State of Iraq and Syria (ISIS) and Al-Qaeda Indian Subcontinent (AQIS). Earlier this year Judicial Watch

reported
on the epidemic of Bangladeshi nationals getting smuggled into the country via the porous southern border, especially through Texas, which is where this week's group got nabbed.
The five men were walking near the Rio Grande when Border Patrol agents from the Laredo sector stopped them, according to a local

media outlet

. After questioning, federal agents confirmed the men are from Bangladesh and they were "processed accordingly." The news brief reveals that the Laredo sector has apprehended 609 Bangladeshi nationals since the start of the fiscal year. Though already an alarming figure, it's likely to grow until security along the southern border is adequate. In fact, the numbers have already increased dramatically in the short time since Judicial Watch reported on the crisis of Bangladeshi nationals entering through Mexico in May. At the time, the Laredo sector had recorded 209 Bangladeshi nationals apprehended at the border during the fiscal year. In a

press release

Customs and Border Protection (CBP) confirmed that "the Laredo Sector Border Patrol continues to have the highest apprehension of Bangladeshi Nationals compared to other Border Patrol Sectors."
This is not to be taken lightly. Back in 2016 the State Department warned of a

"significant increase in terrorist activity"

in Bangladesh, most notably carried out by ISIS and AQIS. That year ISIS claimed responsibility for 18 attacks in Bangladesh, including a July 1 attack on a restaurant in Dhaka's diplomatic enclave, which killed 22 people. The terrorists spared hostages who could demonstrate that they were Muslim by reciting verses from the Koran, according to the State Department. "The other attacks were generally machete attacks on individuals from minority groups or law enforcement entities," the agency said. Earlier this year the Treasury Office of Foreign Asset Control (OFAC)

added

ISIS-Bangladesh to its sanctions list by inserting the group in the government's growing Counter Terrorism Designations list. It is part of a broader government plan to defeat ISIS by, among other things, denying access to the U.S. financial system.
A multitude of news and academic reports have also documented the growing terrorism threat in Bangladesh. The country has a large amount of Islamist violence, according to a

report

published by the Combating Terrorism Center at West Point, and is plagued by illicit financial transfers typically used by terrorist groups. "It is suspected that militants regularly tap into these illegal money flows to fund their operations," the report states. "More than $1 billion in taxable goods is smuggled into the country from India, and analysts believe that some of this money ends up in the hands of terrorist groups. This is also the case with small arms sales, drugs and counterfeit U.S. dollars that enter Bangladesh from neighboring Myanmar and the Golden Triangle." Last year a Bangladeshi man (Akayed Ullah) in the U.S. with a chain migration family visa tried to detonate a pipe bomb in a crowded New York subway corridor.
Besides Bangladesh, a growing number of illegal aliens from terrorist nations—including Pakistan and Afghanistan—have tried to enter the U.S. through Mexico in the last few years. In 2015 Judicial Watch

reported

that dozens of them were held in a Texas Immigration and Customs Enforcement (ICE) processing center after coming to the U.S. illegally through Mexico. One of the detainees who is a national of Bangladesh said he arrived in El Paso after traveling from South American to Juarez, Mexico. At the time, the U.S. had just issued a

terrorism alert

warning that militants in Bangladesh may be targeting westerners. Years ago, Judicial Watch also

reported

that Mexican drug cartels are smuggling foreigners from countries with terrorist links into a small Texas rural town near El Paso. The foreigners are classified as Special Interest Aliens (SIA) by the U.S. government.
Bangladeshi Nationals
Apprehended near Texas
Border in 3 Weeks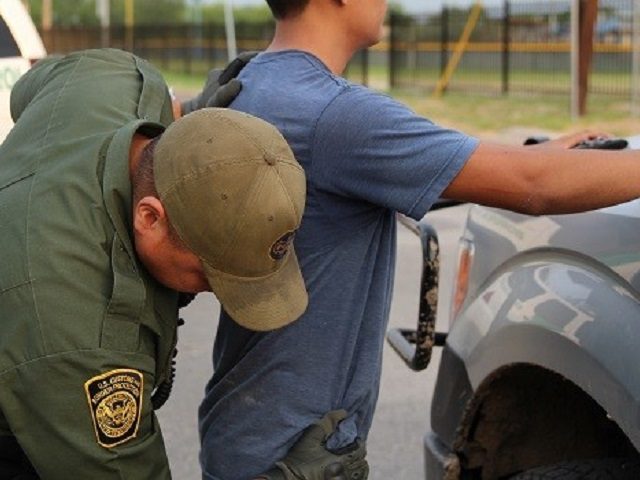 Laredo Sector Border Patrol agents continue to lead the nation in the apprehension of Bangladeshi nationals who illegally cross the border from Mexico into Texas. More than 100 were arrested in the past three weeks — totaling 622 this fiscal year.
On September 7, Laredo Sector agents apprehended a group of five illegal immigrants who crossed the Rio Grande River border with Mexico into the Santa Rita subdivision. The agents interviewed the group and learned that they came to the U.S. from Bangladesh, according to Laredo Sector Border Patrol officials.
The Bangladeshis consisted of two juveniles and three adults, officials stated.
The latest arrests bring the total for Fiscal Year 2018 to 622. A few weeks ago, Breitbart Texas reported on the number of arrests at 520 after agents arrested more than 20 Bangladeshi nationals over a short period of days. Since that time, more than 100 Bangladeshis were arrested in the Laredo Sector alone.
The rate of apprehensions in the Laredo Sector has accelerated over the past few months, officials reported.
If the trend continues, there could be more than 700 arrested before the fiscal year ends in September.
The 622 Bangladeshis arrested in the Laredo Sector this fiscal year compares to the previous annual total of 181 (an increase of nearly 244 percent).
Laredo Sector acting Chief Patrol Agent Jason D. Owens previously told Breitbart Texas that the Laredo Sector is targeted because of the lack of a physical border barrier. He said his sector has more than 170 miles of unprotected river border without fencing or walls. He said that the Mexican cartel known as Los Zetas chooses when and where migrants will cross the border and that the Bangladeshis, mostly young men between the ages of 18 and 35, pay up to $27,000 each to be smuggled into the U.S.
"When we talk about the different groups that are crossing into an area, what we're trying to draw attention to is a more comprehensive look at our threat picture," Owens explained in a previous Breitbart Texas interview. "We need to stay away from just focusing on the family units and Unaccompanied Alien Children that are coming from Central America and Mexico. What the men and women of the U.S. Border Patrol are dealing with on a daily basis is so much more complex than that."
"They are not trying to hide or escape," the chief said about the Bangladeshis. "They walk right up to an agent and claim 'credible fear.'"
Bob Price serves as associate editor and senior political news contributor for Breitbart Texas. He is a founding member of the Breitbart Texas team. Follow him on Twitter
@BobPriceBBTX
,
GAB
, and
Facebook
.
HEAVILY ARMED INDIVIDUALS CAUGHT
ON CAMERA ENTERING COUNTRY
ILLEGALLY THROUGH AZ RANCH
Video footage from a ranch in Arizona shows thousands of illegal aliens marching into the United States uninterrupted because there is no border wall, nor border patrol, to stop them.
WATCH:
Jim Chilton, 79, owns a 50,000-acre ranch situated on the U.S.-Mexico border, which has become a hotspot for illegals crossing into the country.
Security camera footage from as recently as 2018 shows individuals in camouflage toting large backpacks and in some cases what appears to be military-style assault rifles walking through his ranch into the States incident free. They even attach the military-style assault rifles to horses.
According to
The Los Angeles Times
, Chilton carries a pistol and a rifle while tending his cattle to "ward off the drug smugglers who encroach on his land."
The article says Chilton does not know why the border hasn't been fortified by his property:
Although he respects the Border Patrol agents in the region, [Chilton] said, he doesn't understand why they won't fortify and build a substantial border fence along the Arivaca region, including the five miles of international boundary alongside his ranch.

It's inhumane, he said, to allow border crossers to walk in easily through the border, putting their lives at risk from cold nights and hot days. Many are apprehended farther inland anyway.
Among the individuals that casually cross the border are drug cartels, mules and human smugglers known as "coyotes." The ranch owner says he has noticed a recent uptick in the number of individuals using his ranch to enter the country.
Is President Trump
Listening To Ann Coulter
On His Long-Promised
Border Wall? Sure Seems
Like It!
The opinions expressed by columnists are their own and do not represent the views of Townhall.com.
We all remember it. That hot, glorious day in June 2015 when billionaire real estate developer and reality TV host Donald Trump grandly descended that Trump Tower escalator and announced the beginning of his history-making journey to the most powerful office in the world.
"I would build a great wall, and nobody builds walls better than me believe me, and I'll build them very inexpensively," Trump told the cheering crowd. "I will build a great, great wall on our southern border, and I will have Mexico pay for that wall."
Sure, maybe a few of us looked quizzically at our television screens and wondered how exactly a President Trump would make Mexico "pay for that wall," but that wasn't the point. For the first time in a long time, a politician was speaking common sense to an issue that has long plagued our country by proposing a simple, cost-effective solution to the mostly uncontrolled wave of illegal immigrants pouring across our borders seemingly at will.
Could it be done? Of course! This is still America, the country that build the Empire State Building in a little more than a year. Would it be done? Or the real question - why hasn't it been done yet? Reagan and Bush I didn't have the vision or the foreknowledge about how big a problem it would become. Although George W. Bush had six years of a GOP Congress, he barely lifted a finger because "compassionate conservatism" always meant letting the Third World enter America en masse, not protecting the likes of Mollie Tibbetts. In 2016 we knew squishies like Jeb Bush and John Kasich weren't about to do anything substantive to deal with the problem, so we elected Donald Trump.
And now, almost two years in, we still don't have a wall - not because President Trump doesn't want to do it, but rather because the will doesn't exist in Congress.
Which brings up the inevitable question - Why should the president need to wait on a recalcitrant Congress?
The obvious answer is - he shouldn't! Conservative pundit Ann Coulter

said as much

when she gave some much-needed advice to those on both sides of the aisle who say he lacks the authority as chief executive — "pull out your pocket Constitution."
"If you are writing the president's speech tonight, what would you have him say?" Fox News host Tucker Carlson asked Coulter last Thursday night.
"I would say, someone just reminded me that I am president, and I don't need Congress to build the wall, so I think I'm just going to start," responded Coulter.
Carlson then asked Coulter what she would say to those who say "you need Congress to build the wall."
"Pull out your pocket Constitution and see who the commander in chief is, who has all the executive branch power in his hands," said Coulter. "He has the Department of Defense. He has Homeland Security. I mean, if we were suddenly attacked by China, he wouldn't sit around — or North Korea — he wouldn't sit around saying 'Well, I would like to respond, but Congress just will not write that bill.' He'd say 'No, I am the commander in chief, I have the power to an defend against an invasion. We're being invaded.'"
Coulter added that other than entitlements, "90 percent of all federal money is in the Department of Homeland Security and the Department of Defense, and this [border security] is both homeland security and defense."
The conservative author pointed out the "discretionary funds" that would be much better spent on something like actually protecting our nation than sending "off bombs to make Boeing even richer than they already are for no purpose at all."
"Of course you can build a wall," she added. "That is most of what the military did for the first 100 years. We weren't going around remaking the rest of the world. It was the military building forts on our border. Defending American borders is the number one job of the commander in chief."
It was such an obvious solution to such a difficult problem that, while watching, I found myself hoping that President Trump,

as he sometimes does

, was watching Carlson's show as well.
"We have two options," the president told Daily Mail.com. "We have military, we have homeland security."
While Trump said he would prefer to fund the approximately $25 billion needed for the wall "the old-fashioned way — get it from Congress," he said that he has "other options if I have to."
Daily Mail reported that, while President Trump is unlikely to get the funding from Congress given recalcitrant Republicans and Democrat obstruction, "the possibility of diverting Pentagon funding and assets to build a border wall is a hole card the president is holding but has never directly acknowledged before."
And apparently it wouldn't even be all that difficult. In August, two Defense Department officials told Daily Mail that the task could be completed by the Army Corps of Engineers. "They build levees that hold back massive walls of water," said one official. "They can build one to hold back drugs and human traffickers."
So there you have it. How he actually came to the information is just an educated guess, of course, but if President Trump decides to use the tool he's now publicly aware of to accomplish his greatest campaign promise, it would be a high water mark for this or any other presidency.
The significance of a border wall doesn't just speak to a key campaign promise kept, it also would drive a stake through the heart of open-borders advocates just counting down the clock until one of their own can again occupy the Oval Office and easily let loose the spigots of unlimited illegal immigration once again. For without a physical barrier, there's nothing to stop it.
But with such a barrier firmly in place, Trump would forever cement his legacy as one of America's greatest presidents.
And best of all, he would give liberals something to REALLY cry about.
AMERICA: NO LEGAL NEED APPLY!
"The percentage of foreign-born workers in the U.S. labor force has more than tripled over the last four decades and while the U.S. represents just 5 percent of the world's population it attracts 20 percent of the world's immigrants, according to a new report."
http://mexicanoccupation.blogspot.com/2015/03/america-no-legal-need-apply-jobs-all-go.html
Open the floodgates of our welfare state to the uneducated, impoverished, and unskilled masses of the world and in a generation or three America, as we know it, will be gone.
Those most impacted are middle class and lower middle class. It is they whose jobs are taken, whose raises are postponed, whose schools are filled with non-English speaking children that absorb precious resources for remedial English, whose public parks are trashed and whose emergency rooms serve as the local clinic for the illegal underground.
"Currently, the U.S. admits more than 1.5 million legal and illegal immigrants every year, with more than 70 percent coming to the country through the process known as "chain migration" whereby newly naturalized citizens can bring an unlimited number of relatives to the U.S. In the next 20 years, the current U.S. legal immigration system is on track to import 15 million new foreign-born voters. Between 7 and 8 million of those foreign-born voters will arrive in the U.S. through chain migration." JOHN BINDER
What will America stand for in 2050?
The US should think long and hard about the high number of Latino immigrants.
It's not just a short-run issue of immigrants competing with citizens for jobs as unemployment approaches 10 percent or the number of uninsured straining the quality of healthcare. Heavy immigration from Latin America threatens our cohesiveness as a nation.
MEXICO WILL DOUBLE U.S. POPULATION
At the current rate of invasion (mostly through Mexico, but also through Canada) the United States will be completely over run with illegal aliens by the year 2025. I'm not talking about legal immigrants who follow US law to become citizens. In less than 20 years, if we do not stop the invasion, ILLEGAL aliens and their offspring will be the dominant population in the United States.
CHRISTIAN SCIENCE MONITOR
What will America stand for in 2050?
The US should think long and hard about the high number of Latino immigrants.
It's not just a short-run issue of immigrants competing with citizens for jobs as unemployment approaches 10 percent or the number of uninsured straining the quality of healthcare. Heavy immigration from Latin America threatens our cohesiveness as a nation.
NPR PROGRAM ON AMERICA UNDER LA RAZA OCCUPATION – GRIM!
http://mexicanoccupation.blogspot.com/2017/12/american-life-america-under-mexican.html
We spent eight months and did over a hundred interviews to try to bypass the usual rhetoric and get to the bottom of what really happened when undocumented workers showed up in one Alabama town. Pictured: Albertville "Miss Chick" 1954.
"Open border advocates, such as Facebook's Mark Zuckerberg, claim illegal aliens are a net benefit to California with little evidence to support such an assertion. As the CIS has documented, the vast majority of illegals are poor, uneducated, and with few skills. How does accepting millions of illegal aliens and then granting them access to dozens of welfare programs benefit California's economy? If illegals were contributing to the economy in any meaningful way, CA, with its 2.6 million illegals, would be booming." STEVE BALDWIN – AMERICAN SPECTATOR
THE DEMOCRAT PARTY'S WAR ON AMERICA'S LEGAL WORKERS, BORDERS AND LAWS as they build the LA RAZA welfare state on our backs.
*
One in every
eleven persons
born in Mexico has gone to the U.S. The National Review reported that
in 2014
$1.87 billion was spent on incarcerating illegal immigrant criminals….Now add hundreds of billions for welfare and remittances!
MICHAEL BARGO, Jr…… for the AMERICAN THINKER.COM
"Chairman of the DNC Keith Ellison was even spotted
wearing
a shirt stating, "I don't believe in borders" written in Spanish.
According to a new CBS news
poll
, 63 percent of Americans in competitive congressional districts think those crossing illegally should be immediately deported or arrested. This is undoubtedly contrary to the views expressed by the Democratic Party.
Their endgame is open borders, which has become evident over the last eight years. Don't for one second let them convince you otherwise."
Evan Berryhill Twitter @EvBerryhill.
Kellyanne Conway: U.S. Cities
'Should Be Sanctuaries for
Law-Abiding Americans'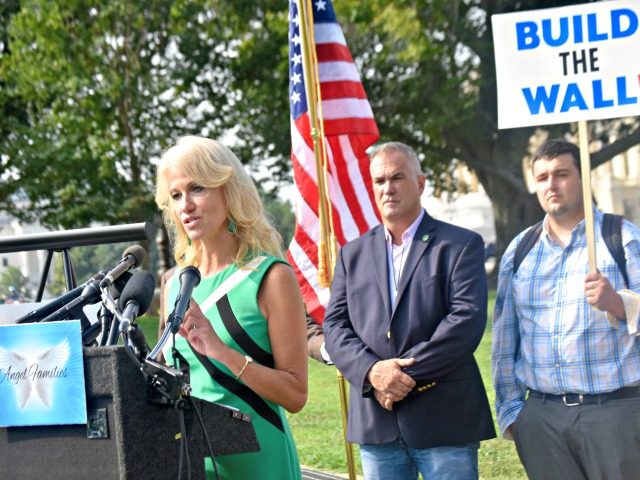 Kellyanne Conway, counselor to President Donald Trump, said at a rally on Friday on Capitol Hill held to honor Americans who have been killed by illegal aliens that cities across the country should not be sanctuaries for criminals but safe places for Americans.
"American cities should be sanctuaries for law-abiding Americans, not criminal aliens," Conway said at the Angel Families gathering outside of the Capitol.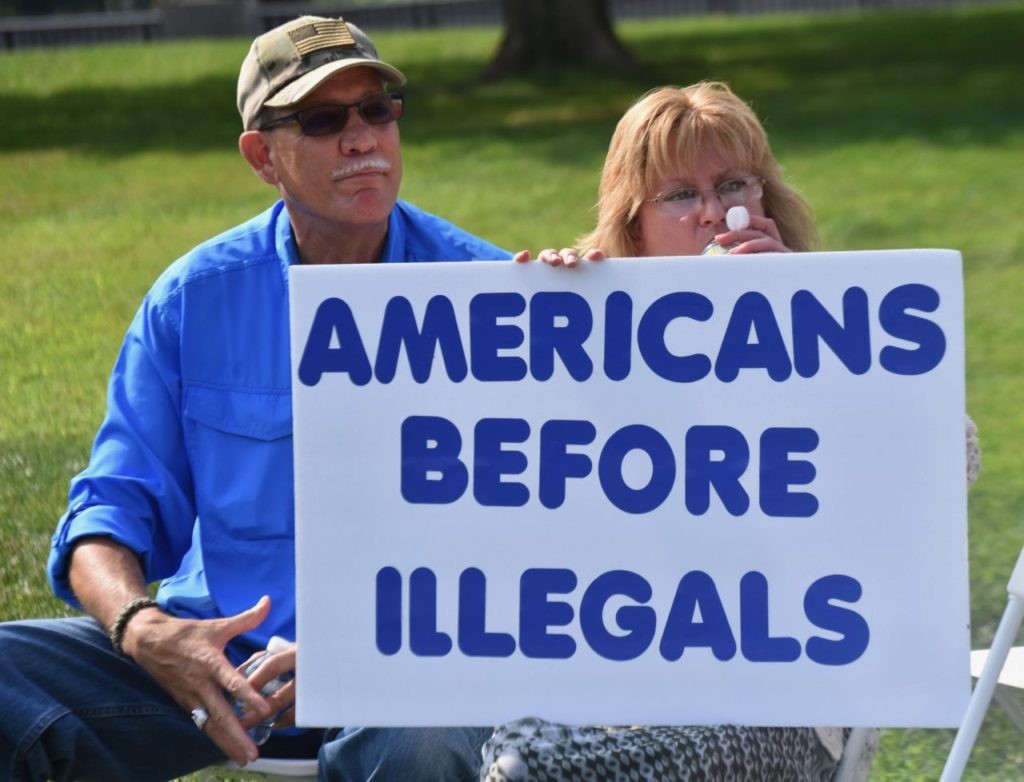 Angel Families held a gathering on Capitol Hill on Friday to honor victims of criminal illegal aliens. (Penny Starr/Breitbart News)
Many of the survivors told horrific stories of their loved ones' fates, including Kathy Wilkerson, whose 18-year-old son Josh was beaten and set on fire by an illegal alien that attended his high school.
Watch the full event below, courtesy of Ground Floor Video:
Michelle Root, one of the co-founders of the Angel Families organization dedicated to advancing border security and preventing future tragedies, lost her daughter two years ago when she was killed by an illegal alien drunk driver 24 hours after she graduated from college.
Her killer was released on a reduced bail and disappeared.
Conway recalled the case of Juan Ramon Vasquez, a Honduran who was deported in 2009 and then found by ICE in a Philadelphia prison in 2014. After the city refused to turn him over to federal authorities and instead released him into the community, Vasquez raped a child, a crime for which he was later convicted.
"Where is that child's sanctuary?" Conway said. "Where are her rights? Where is her protection? Who in law enforcement — federally or locally — was looking out for her?"
"Any elected official that puts the interests of criminal aliens above American citizens should be held to account," Conway said. "You want to talk about being unfit for office? There's an example."
Conway chided the Democrats who have called for abolishing Immigration and Customs Enforcement (ICE), which she said last year was responsible for arresting 127,000 criminal illegal aliens, including some 80,000 for drunk driving offenses, 12,000 for sexual crimes, and more than 8,000 charged or convicted of homicide.
Conway told the crowd that the president "will never forget" the people who have been the victims of criminal illegal aliens and called on Congress to get to work.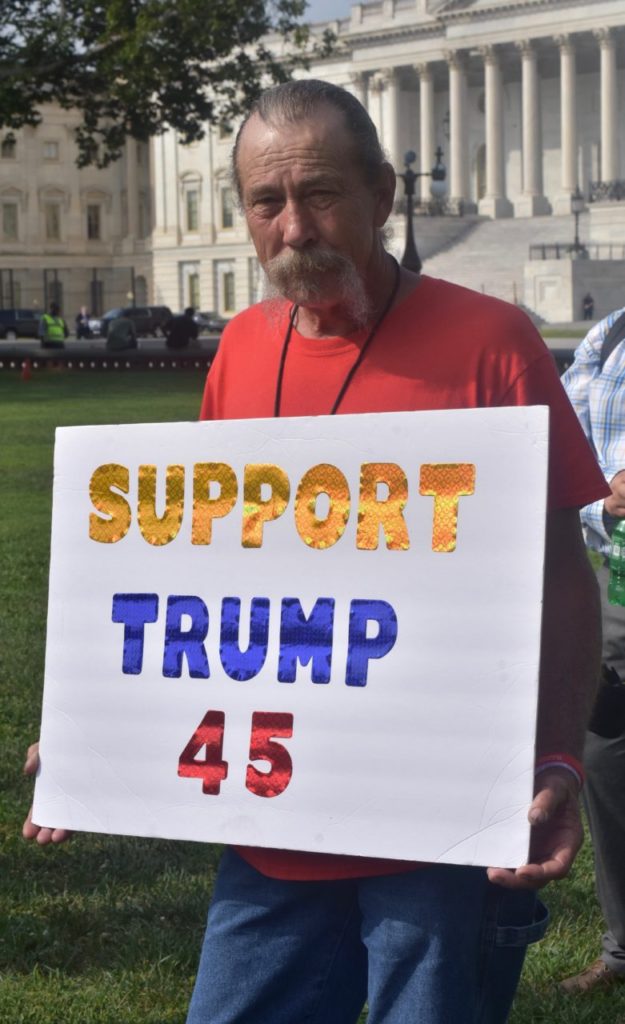 Angel Families held a gathering on Capitol Hill on Friday to honor victims of criminal illegal aliens. (Penny Starr/Breitbart News)
"We call on Congress to defend the American people and support this administration's immigration priorities," Conway said.
"We must stop sanctuary cities; we must end catching and releasing into the interior," Conway said.
"We must pass Kate's Law," Conway said," referring to legislation passed by the Housethat amends the Immigration and Nationality Act to revise provisions relating to the reentry of removed aliens, including tougher sentences.
"And we must build a wall and secure our border once and for all," Conway said.
In her remarks, Conway also chided the "left-wing media" for ignoring stories about criminal illegal aliens and their impact on Americans. When she left the rally, that media chased her down as she walked to a waiting vehicle, questioning her about the recent anonymous oped in the New York Times trashing Trump and reportedly written by someone inside his administration.
Aside from members of the Angel Families sharing their stories, some lawmakers spoke at the rally, including Reps. Steve King (R-IA) and Buddy Carter (R-GA).
Rep. King to McConnell: Bring
Sanctuary City Bill to the Floor
Rep. Steve King (R-IA) said on Friday that Senate Majority Leader Mitch McConnell (R-KY) should bring legislation that he and other Republicans introduced last June that would allow victims of criminal illegal aliens and their families in so-called sanctuary cities to sue those jurisdictions for damages.
"It sits on Mitch McConnell's desk," King said. "Whether they have the votes or whether they don't I would call on Mitch McConnell — put it on the floor. Let America know where they stand."
"If we are willing to accept sanctuary cities, we're also willing to accept the defiance of the Constitution of the United States and federal law," King said.
Breitbart News asked King about the bill at a rally outside the Capitol put on by Angel Families, an organization made up of families of Americans who have been killed by illegal aliens.
King introduced Iowan Michelle Root, co-founder of Angel Families, whose daughter was killed by a drunk-driving illegal alien 24 hours after she graduated from college and vowed to help Americans like her that have suffered this kind of tragedy.
King said the legislation, co-authored by House Judiciary Committee Chairman Rep. Bob Goodlatte (R-VA) and Rep. Andy Biggs (R-AZ), would provide help by giving standing to victims and their families through lawsuits challenging sanctuary city policies for harming American citizens.
"That makes the people that make these [sanctuary city] decisions personally liable for those decisions," King told Breitbart News.
Goodlatte referred to Sarah Root when he introduced the No Sanctuary for Criminals Act (HR 3003) and the associated Sarah and Grant's Law, "which ensures unlawful immigrants convicted of drunk driving or arrested for other dangerous crimes are detained during their removal proceedings."
In January 2015, Grant Ronnebeck was murdered at a convenience store by a convicted felon who was free on bond while facing deportation.
"For years, the lack of immigration enforcement and the spread of dangerous sanctuary policies have failed the American people and cost too many lives," Goodlatte said when the bill was introduced last summer. "The deaths of innocent Americans, such as Kate Steinle, Sarah Root, Grant Ronnebeck, and too many others, are tragic.
"Their deaths are especially devastating since they could have been prevented if our immigration laws had been enforced," Goodlatte said.
The main bill "clarifies U.S. Immigration and Customs Enforcement (ICE) detainer authority – the tool used by federal immigration enforcement officers to pick up criminal aliens from local jails – by establishing statutory probable cause standards to issue detainers for the first time. It also withholds certain federal grants from jurisdictions that violate federal law by prohibiting their officers from communicating with ICE. The bill protects jurisdictions that comply with detainers from being sued while allowing victims of crime to sue jurisdictions that refuse to comply and subsequently release criminal aliens onto the streets."
The trio of lawmakers also introduced Kate's Law (H.R. 3004) last summer, which "protects public safety by enhancing penalties for deported felons who return to the United States."
That bill, which was also passed by the House but is awaiting a vote in the Senate, is named after Kate Steinle, who was killed in San Francisco in 2015 by an illegal alien who had previously been deported five times and was convicted of multiple felonies.
'We cannot have local jurisdictions defying federal law," King said. "There needs to be a remedy."
ICE Operation in Midwest Nets 364 in One Month
CIS Immigration Blog, September 6, 2018
Although ICE does arrest all illegal aliens it encounters during the execution of an enforcement action, the majority in this case had prior criminal convictions. That is in line with the most recent data, which shows that a majority of ICE arrests in FY 2017 and in YTD FY 2018 were criminal aliens.
Ninety-seven of those arrested had been previously removed from the United States and subsequently re-entered, which is a felony. Sanctuary jurisdictions, such as the State of Illinois and the City of Chicago/Cook County make it significantly easier for illegal aliens to avoid detection by immigration authorities.
Massive MS-13 Bust in California
Establishment media ignores the story - and California Democrats seek to avoid "labels" for violent criminal illegals.
FrontPageMag.com
In 2017, California sued the Trump administration 24 times and Becerra supports the state's sanctuary law. The attorney general fines and prosecutes employers who tell federal officials about false-documented illegals. In similar style, Tani Cantil-Sakauye, chief justice of the California Supreme Court, has accused ICE of "stalking" criminal illegals in courthouses. California senator Kamala Harris is notably hostile to ICE and other Democrats want to abolish the federal agency.
Department of Justice and Homeland Security officials gave no indication of the MS-13 members' immigration status. On the other hand, Californians might wonder how members of a murderous criminal gang entered the country in the first place and have managed to avoid arrest and deportation.
California Democrats claim their sanctuary law does not protect violent criminals but attorney general Xavier Becerra has made no effort to have MS-13 members deported. Last week's bust, he said, was not based on "status," only "criminal conduct."
It also failed to emerge how many of the MS-13 members have received California driver's licenses, which since 2015 automatically registers them to vote. In the sanctuary state of California, more than one million illegals are already registered to vote and maybe MS-13 gang members will be among those heading to the polls in November.
As a State Department investigation shows, false-documented illegals have been voting in local, state and federal elections for decades.
. . .
https://www.frontpagemag.com/fpm/271230/massive-ms-13-bust-california-lloyd-billingsley
Border Agent Explains Why 'Walls Do Work'
By Craig Bannister
CNS News, August 31, 2018
"As a border patrol agent, I can tell you: walls do work," a U.S. Customs and Border Patrol (CBP) attests, citing the success of barriers built on the San Diego border, in a CBP video.
In a video explaining why borders walls are an essential component of border security, the agent recounts how the institution of border walls in San Diego has resulted in a 87 percent reduction in annual apprehensions of illegal aliens – from 560,000 to 68,000:
The agent also explains how border security measures, such as border walls, have benefitted the environment and also transformed a "lawless wasteland" into thriving communities:



"In areas where we constructed barriers, deployed more agents and gained back control of the border, natural habitats – damaged by illegal migration – have recovered. Piles of discarded debris disappeared. Neighborhoods and businesses replaced what was once lawless wasteland."
https://www.cnsnews.com/blog/craig-bannister/border-agent-explains-why-walls-do-work
IT'S ALL ABOUT KEEPING WAGES DEPRESSED AND PASSING ALONG
THE ILLEGALS' WELFARE AND CRIME COSTS TO THE AMERICAN
Watch: Angel Families Hold
Rally to Combat Illegal
Immigration
https://www.breitbart.com/video/2018/09/07/watch-angel-families-hold-rally-to-combat-illegal-immigration/
Angel Families have gathered at the U.S. Capitol for a rally titled "The Negative Impact of Illegal Alien Crime in America."
Speakers include: Pastor Mark Burns, Sheriff Joe Arpaio, Sheriff Chuck Jenkins, Sheriff Mark Lamb, Rep. Steve King (R-IA), Rep. Steve Scalise (R-LA), Rep. Buddy Carter (R-GA). They will be joined by new members of the Angel Families: Arlene Cohen, Maria Wolff, Courtney Hacking, Aileen Smith, Kathy Hall, Bonnie Eggle, Cindy Scalf, Sharon Miller, and Sandy Doyal.
BREEDING THE LA RAZA ANCHOR BABY WELFARE STATE
LA RAZA DOUBLED U.S. POPULATION AND VOTED TO SURRENDER AMERICAN BORDERS FOR EASY PLUNDERING BY NARCOMEX.
"Through love of having children we're going to take over." Augustin Cebada, Information Minister of Brown Berets, militant para-military soldiers of Aztlan shouting at U.S. citizens at an Independence Day rally in Los Angeles, 7/4/96
"

The cost of the Dream Act is far bigger than the Democrats or their media allies admit. Instead of covering 690,000 younger illegals now enrolled in former President Barack Obama's 2012 "DACA" amnesty, the Dream Act would legalize at least
3.3 million illegals
, according to a pro-immigration group, the Migration Policy Institute."
AMERICA: NO DAMNED LEGAL NEED APPLY!!!
"Part of the problem, Santorum said, has been the arrival of millions of unskilled immigrants — legal and illegal — in the United States. "American workers deserve a shot at [good] jobs," Santorum said. "Over the last 20 years, we have brought into this country, legally and illegally, 35 MILLION mostly unskilled workers. And the result, over that same period of time, workers' wages and family incomes have flatlined." SEN. RICK SANTORUM
40% of all Federal Border Crimes are by invading Mexicans!
THE DEATH of CALIFORNIA:
CALIFORNIA UNDER MEX-OCCUPATION: POVERTY, GANG CRIME, STAGGERING LA RAZA WEFLARE STATE on LEGALS' BACKS
SHOCKING REPORT OF POVERTY, CRIME AND LA RAZA SUPREMACY
Criminal Illegal Alien Accused of Sexually Assaulting Eight-Year-Old Florida Girl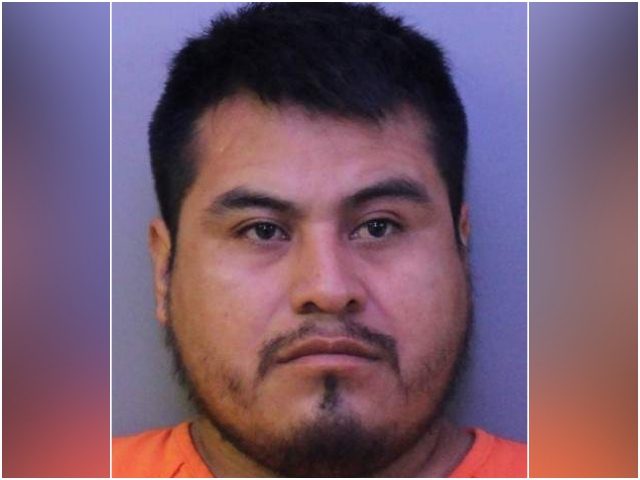 An illegal alien who previously fled the United States after being accused of sexually assaulting a child is once again been charged with sexual battery of a child after allegedly climbing into bed with an eight-year-old Florida girl and assaulting her.
Wilibaldo Salinas Garcia, a 29-year-old illegal alien, allegedly admitted to sexually assaulting the young girl — whom he is related to — after he "digitally penetrated her and forced her to touch him," according to the Polk County Sheriff's Office.
While the eight-year-old girl was in her bedroom sleeping, the illegal alien allegedly crept into her room and got into bed with her. This is when authorities say Garcia forced the girl to touch him, though she tried to turn over to avoid the sexual assault. Police say Garcia was persistent and eventually, the girl left the room, saying she needed to use the bathroom.
In text messages obtained by the Tampa Bay Times, the illegal alien allegedly admits to the sexual assault of the girl:
"She told me you touched her private part and you kissed her and she couldn't breathe and now she is scared of you," the mother wrote. [Emphasis added]

"I promise you it won't happen again," he eventually responded. [Emphasis added]
Garcia, according to the authorities, has a criminal record for drug possession and resisting arrest. In 2013, after being accused of sexually assaulting a child, he allegedly fled the U.S. but returned illegally last year.
The victim said Garcia had sexually assaulted her last year while she was on a hammock.
The illegal alien now faces life or death in prison. The Immigration and Customs Enforcement (ICE) has issued a detainer on Garcia, meaning that should he be released from custody for any reason, federal immigration officials will take him into custody to deport him out of the country.
40% of all Federal Border Crimes are by invading Mexicans!
25 MINUTE VIDEO OF ACTUAL MEX INVASION. Illegals pour over Texas rancher's property.
FOR EVERY ILLEGAL CAUGHT AT BORDER IT IS ESTIMATED THAT ABOUT 8 GET THROUGH AND ARE LOOTING US NOW!
You truly want wider open borders with NARCOMEX?
HIGHLY GRAPHIC!
IMAGES OF AMERICA UNDER LA RAZA MEX OCCUPATION… gruesome!
BEHEADINGS LONG U.S. OPEN BORDERS WITH NARCOMEX: The La Raza Heroin Cartels Take the Border and Leave Heads
THE LA RAZA MEXICAN DRUG CARTELS REMIND AMERICANS (Legals) THAT THERE IS NO (REAL) BORDER WITH NARCOMEX!
SHOCKING IMAGES OF CARTELS ON U.S. BORDERS:
"Heroin is not produced in the United States. Every gram of heroin present in the United States provides unequivocal evidence of a failure of border security because every gram of heroin was smuggled into the United States. Indeed, this is precisely a point that Attorney General Jeff Sessions made during his appearance before the Senate Judiciary Committee hearing on October 18, 2017 when he again raised the need to secure the U.S./Mexican border to protect American lives."
Michael Cutler …..
FrontPageMag.com
THE GRUESOME MS-13 GANGS FROM LOS ANGELES: THEIR MURDER, RAPE, AND CRIME TIDAL WAVE IN AMERICA'S OPEN BORDERS
The illegal stabbed her to death with a screwdriver and then ran her over with her car.
JUDICIAL WATCH:
"The greatest criminal threat to the daily lives of American citizens are the Mexican drug cartels."
"Mexican drug cartels are the "other" terrorist threat to America. Militant Islamists have the goal of destroying the United States.
Mexican drug cartels are
now accomplishing that mission – from within, every day, in virtually every community across this country." JUDICIALWATCH
"Mexican authorities have arrested the former mayor of a rural community in the border state of Coahuila in connection with the kidnapping, murder and incineration of hundreds of victims through a network of ovens at the hands of the Los Zetas cartel. The arrest comes after Breitbart Texas exposed not only the horrors of the mass extermination, but also the cover-up and complicity of the Mexican government."
"Heroin is not produced in the United States. Every gram of heroin present in the United States provides unequivocal evidence of a failure of border security because every gram of heroin was smuggled into the United States. Indeed, this is precisely a point that Attorney General Jeff Sessions made during his appearance before the Senate Judiciary Committee hearing on October 18, 2017 when he again raised the need to secure the U.S./Mexican border to protect American lives."
Michael Cutler …..
FrontPageMag.com
THE MEXICAN DRUG CARTELS OPERATING IN AMERICA'S OPEN BORDERS
Overall, in the 2017 Fiscal Year, officials revealed that a record-breaking 455,000 pounds plus of drugs had already been seized. In 2016, that number amounted to 443,000 pounds. The 2017 haul is worth an estimated $6.1 billion – BREITBART – JEFF SESSION'S DRUG BUST ON SAN DIEGO
THE ILLEGALS' AND THEIR CRIME TIDAL WAVE!
Heather Mac Donald of the Manhattan Institute has testified before a Congressional committee that in 2004, 95% of all outstanding warrants for murder in Los Angeles were for illegal aliens; in 2000, 23% of all Los Angeles County jail inmates were illegal aliens and that in 1995, 60% of Los Angeles's largest street gang, the 18th Street gang, were illegal aliens.