Albany's Self-Inflicted Medicaid Crisis
New Yorkers will suffer the consequences of the program's ballooning deficits.
January 10, 2020
In 2020, the biggest headache facing Albany will be Medicaid, the state-run health plan that covers more than 6 million lower-income and disabled New Yorkers. As revealed last month, Medicaid is running 16 percent over budget—opening a $4 billion deficit in the state's current financial plan and contributing disproportionately to a $6.1 billion gap for the fiscal year that begins April 1.
This latest crisis is entirely self-inflicted by Governor Andrew Cuomo and the state legislature. Cuomo blames surging health-care costs—and they are indeed rising at unsustainable rates—but he should take a closer look at his own policy choices. His failure to acknowledge or address costs is what gave birth to the deficit. This pattern culminated with his administration's unannounced decision to delay $1.7 billion in payments from late March to early April 2019—shifting expenses to the next fiscal year and throwing the state's budget out of balance before it even passed.
These moves destabilized the state's second-largest program (after school aid) and subverted important checks and balances in state government. Before the recent spike, the state's Medicaid program was already costly, thanks to broad eligibility rules, generous benefits, and high spending per recipient. As of 2016, New York's per-capita Medicaid spending, at $3,236 per resident, was the nation's highest—and 79 percent above the national average.
Things had looked promising in 2011, when Cuomo established a "global cap" limiting the growth of state Medicaid spending, based on the medical inflation rate, and empowering him to cut costs as necessary to stay under the capped amount. Through Cuomo's first five years in office, the policy seemed to work—holding spending growth to 17 percent, even as the onset of the Affordable Care Act pushed enrollment up 31 percent. New York took an important turn in the wrong direction, though, when the state raised its minimum wage from $9 an hour to as high as $15, beginning in 2017. Albany promised to reimburse Medicaid providers for additional labor costs associated with this hike, but this decision has proved much costlier than expected, with the state now projecting that its share of Medicaid minimum-wage expense in the current fiscal year will be $1.5 billion—more than three times the original estimate.
Another rapidly rising expense for Medicaid: home-based care for the elderly and disabled, especially the category known as "personal care," which includes non-medical services such as bathing, cooking, and housekeeping. New York was already an outlier in this area when Cuomo took office. In 2011, for example, spending on personal care totaled $3.2 billion, representing more than 23 percent of Medicaid's national tally for that benefit. By 2016, that line item had soared to $5.5 billion, or 40 percent of the national total. The number of long-term care enrollees—most of whom receive personal care—has continued climbing at double-digit rates.
Due to these costs, Medicaid began exceeding its budgeted spending allotment in the spring of 2018. As of September 30 of that year—the midpoint of the fiscal year—the overage stood at $762 million. The Cuomo administration neither raised alarms nor invoked its cost-cutting authority under the "global cap." Instead, it moved to increase spending. On October 31, 2018, with no advance notice or public debate, the state ordered Medicaid rate increases of 2 percent for hospitals and 1.5 percent for nursing homes—a move that will eventually cost hundreds of millions. As the New York Times later reported, that decision came two months after the Greater New York Hospital Association—a powerhouse lobbying group that also represents nursing homes—contributed more than $1 million to the state Democratic Party, which supported Cuomo's reelection campaign.
By the end of 2018, New York's Medicaid deficit had ballooned to $1.4 billion. Cuomo didn't bother mentioning it in his January 2019 budget proposal or in his budget negotiations with the legislature over the next three months. Instead, he quietly postponed a full month's worth of Medicaid payments—8 percent of the annual total—from late March to early April, not letting legislators know about it until after they had finalized the budget for the 2019–20 fiscal year.
The newly enacted budget was immediately unbalanced in two ways. First, it was unexpectedly saddled with $1.7 billion in unpaid bills from the previous year. Second, it didn't factor in the higher spending rate that had caused the program to go over budget in the first place. Thus, Cuomo's stalling tactics effectively turned a $1.7 billion problem into a $4 billion problem.
The legislature's now all-Democratic leadership shows no sign of wanting to hold Cuomo accountable. The Democrats seem inclined to accept the governor's rationalizations—including the idea that delaying the March payments was a matter of complying with the Medicaid cap. But had Cuomo properly enforced the cap by curtailing costs before they got out of hand, the Medicaid program wouldn't have spent that $1.7 billion in the first place.
Meantime, the state's health-care industry is preparing to argue that virtually any cuts to its reimbursements will be devastating—even though its collective Medicaid funding has soared by 20 percent over the past four years. Among those taking the industry's position to heart is Assembly Speaker Carl Heastie, who has said that he would rather fill the gap by hiking taxes on high-income New Yorkers. For his part, Cuomo has laid out a plan to slash $1.8 billion from the current year's Medicaid budget, permanently reschedule $2.2 billion in payments from March to April, and then find another $3 billion in Medicaid savings in fiscal year 2020–21.
But Cuomo's plan is only about slowing spending growth, not cutting spending in real terms. Even if the governor succeeds in making all these cuts—and that seems doubtful—New York's Medicaid program will still cost about $26 billion next year, a new all-time high. The current course of unrestrained spending will either bankrupt the state or result in even higher taxes on a beleaguered taxpayer base.
The U.S. Cannot Finance Medicare for All
It doesn't matter how much Bernie Sanders or Elizabeth Warren would raise taxes.
Michael Vadon/WikiMedia Commons
M
edicare for All remains the most contentious and consequential issue for 2020 Democrats. It's easy to see why. A large
majority
of Democrats—and a
slimmer majority
of Independents—have said they approve of it. But even larger majorities of Democrats and Independents also want to
keep
their private coverage or enroll in a public program. Then there's the cost: A recent poll of 3,000 Democrats in Michigan found that only 18 percent of single-payer supporters would be willing to pay as much as 10 percent more taxes for Medicare for All.
Elizabeth Warren says she can cover all or most of the costs with new types of taxes of individual wealth and corporations, but no one knows how those taxes will work until they're tried. Bernie Sanders hasn't shared any specific plans to pay for his proposal. Instead, he's promised that the super wealthy will bear most of the burden and the benefits for middle-class Americans will outweigh some modest, if unavoidable, tax increases.
We can test Senator Sanders's proposition by determining how much revenues Congress could raise by dramatically raising current taxes on wealthy people, corporations, and middle-class families. The results show that tax hikes on corporations and rich Americans would cover less than one-quarter of MFA's expected costs. Moreover, even large tax increases on everyone (i.e. 50 percent hikes on income and payroll taxes) simply won't be enough to fund what Sanders has promised.
According to the Urban Institute, the Sanders plan would
cost
$40 trillion over 10 years (2022-2031). A more conservative estimate by the Mercatus Center at George Mason University
sets
the 10-year cost at $32 trillion. The challenge, then, is how to cover costs averaging $3.2 trillion to $4.0 trillion per-year. But here's the hitch: It doesn't matter whether we define the wealthy as the top 0.1 percent, the top 1 percent, or even the top 5 percent of Americans. Hiking their income taxes by 50 percent would cover, at most, a small fraction of MFA's costs.
Those calculations start with the most recent Internal Revenue Service
data
(2016), adjusted for increases in income since then. On this basis, the top 0.1 percent of taxpayers will pay $310 billion in income taxes in 2020. Increasing their income tax burden 50 percent would raise an additional $155 billion, which is less than four or five percent of MFA's average annual cost. (For an account of how these and other estimates were derived, see this underlying
study
.)
If you expand the definition of the wealthy to include the top 1 percent, a 50 percent hike in their income taxes would raise $312 billion in 2020. Ease up more to cover the top 5 percent of taxpayers—everyone earning $250,000 or more a year—and the 50 percent tax increase would raise $489 billion in 2020. Those revenues cover 12 or 15 percent of MFA's annual cost.
Sanders also calls for new taxes on corporations. The Congressional Budget Office (CBO)
estimates
that corporations will pay $245 billion in federal income taxes in 2020, so if Congress
doubled
the revenues from corporate taxes, it would raise at most another $245 billion. Add that to the new funds from a 50 percent tax hike for the top five percent of Americans, and this approach could bring in, at most, $734 billion in 2020—sufficient to cover at most 23 percent of MFA's average annual cost.
The difficulty lies in the sheer scale of the challenge. Under current law, Medicare will cover 62.1 million people in 2020. MFA would add the 196.3 million Americans now privately insured and another 31.4 million people without public or private group coverage. Sanders has to find a way to pay for adding 228 million people to the Medicare rolls.
Dramatic increases in
everyone's taxes
aren't enough. Based on CBO revenue
projections
, adjusted for the 2022 to 2031 timeframe used by the Urban Institute and the Mercatus Center, the Treasury will
collect
an average of $1,668 billion per-year in payroll taxes, $2,597 billion per-year in personal income taxes, and $395 billion per-year in corporate taxes over that period.
So, if Congress raised everybody's income and payroll taxes by 50 percent and doubled the federal corporate tax, it would raise $2,378 billion per-year over the next decade. That would only cover about 60 percent or 74 percent of MFA's costs.
This funding challenge is even worse, because these revenue estimates are unrealistically high. They do not take account of how much higher payroll taxes could dampen employment and wages. They do not consider how much higher income and payroll taxes could reduce the incentive to work among part-time workers. The estimates also ignore the prospect that many large American companies could shift more of their operations to lower-tax countries when faced with a doubling of U.S. corporate taxes,
The idea of Medicare for All has powerful appeal. It promises to both achieve universal coverage and provide truly equal healthcare to everyone. But its reality carries an equally powerful cost: Paying for it would crush most taxpayers and businesses, and overwhelm the U.S. tax system. Sad to say, it's a policy equivalent of the Venus Flytrap, drawing people in and then eating them alive financially.
Support Nonprofit Journalism
If you enjoyed this article, consider making a donation to help us produce more like it. The Washington Monthly was founded in 1969 to tell the stories of how government really works—and how to make it work better. Fifty years later, the need for incisive analysis and new, progressive policy ideas is clearer than ever. As a nonprofit, we rely on support from readers like you.
Robert J. Shapiro is the chairman of Sonecon and a Senior Fellow at the McDonough School of Business at Georgetown University. He currently advises Future Majority, a Democratic strategy center, and previously served as Under Secretary of Commerce for Economic Affairs under Bill Clinton.
///
WHY NOT JUST SURRENDER CA TO MEXICO?


Because Mexico wants the gringo to pay for their occupation!
The California dream of taking care of everyone's needs is undermined by the California dream of open borders. State lawmakers were forced to choose between them, and they chose open borders. One must hope that one day the state's voters choose different lawmakers.
Report: Gavin Newsom to Offer Free Health Care to Illegal Alien Seniors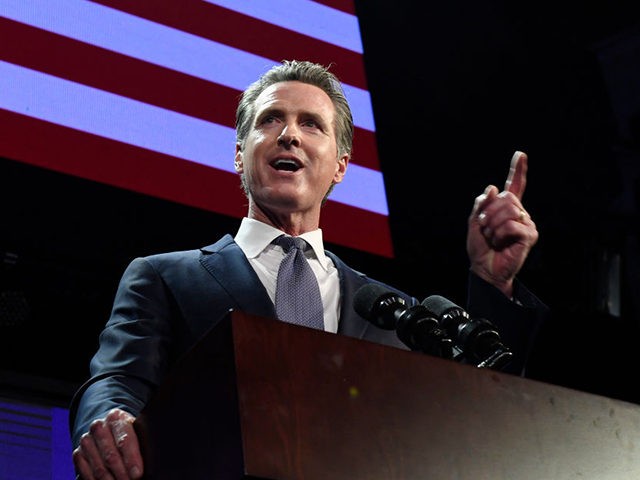 American horror story
Seema Verma: Americans 'Fleeing' Obamacare Exchanges 'Sky-High' Premiums
Centers for Medicare and Medicaid Services (CMS) Administrator Seema Verma said Monday that Americans continue to flee the Obamacare exchanges because the "sky-high premiums" are too "unaffordable."
American horror story
Elderly husband kills wife, then himself, in desperation over skyrocketing healthcare costs
Joe Biden,

Rep. Eric Swalwell,

Sen. Michael Bennet,

Sen. Kirsten Gillibrand,

Sen. Kamala Harris,

Sen. Bernie Sanders,

Mayor Pete Buttigieg,

Andrew Yang,

John Hickenlooper,

Marianne Williamson
Free Health Care for Illegal Aliens Could Cost American Taxpayers up to $660B a Decade
Providing free health care for all illegal aliens living in the United States could cost American taxpayers an additional $660 billion every decade in expenses.
California's $215 Billion Budget Includes Health Care for Illegal Aliens
California's Democrat Gov. Gavin Newsom signed a $215 billion budget on Thursday, which includes taxpayer-funded health care for illegal aliens.
New York Post Cover on Democrats Promising Illegal Aliens Free Health Care: 'Who Wants to Lose the Election?'
Drew Angerer/Getty Images
The Friday cover of the
New York Post
mocks 2020 Democrat presidential hopefuls who vowed to give free, taxpayer-funded health care to illegal immigrants.
Nolte: Dems Promise to Take Away Our Health Insurance and Give It to Illegal Aliens
We will have to wait and see how and if the debates move the needle within the Democrat primary. But what these last two nights have done is clarify a Democrat Party that is bound and determined to confiscate our guns, our money and our health insurance. Oh, and then Democrats are going to decriminalize illegal immigration and give our health insurance to illegal aliens.
Tax increases.

Gun confiscations.

Slave reparations

Decriminalize illegal immigration.

No more deporting of illegal immigrants.

Abolish the private health insurance currently held by over 150 million Americans.

Give free health insurance to illegal immigrants.
Fact Check: U.S. Taxpayers Pay $18.5B a Year for Healthcare for Illegal Aliens
As 2020 Democrat presidential primary candidates advocate having American taxpayers provide free health care for illegal aliens, U.S. citizens are already paying billions every year for the expenditure.
Republican Lawmakers React to $100 Million Budget Towards Medi-Cal for Illegal Aliens
Bill Cassidy Proposes to Prevent Americans from Subsidizing Health Care for Illegal Aliens
As California remains poised to adopt a bill that would give full Medicaid benefits to illegal immigrants, Sen. Bill Cassidy (R-LA) and other Senate Republicans proposed legislation to block leftist states from forcing Americans to subsidize programs that expand benefits to illegal immigrants.
How states that provide Medicaid benefits to illegal immigrants keep federal and state dollars separate.

Whether states providing health benefits to illegal aliens use budget gimmicks to bilk the federal government, such as provider taxes and intergovernmental transfers, to launder federal dollars to offset the cost of providing benefits to this population.

Whether illegal immigrants benefit from covered outpatient drugs purchased under the Medicaid Drug Rebate Program and the 340B program, and whether this impacts the prices American citizens pay.
Gavin Newsom: GOP Headed 'Into the Waste Bin of History'
Gov. Gavin Newsom (D-CA), one of the most progressive governors in the country, predicts the Republican Party is headed "into the waste bin of history."
(LA RAZA, DEM INVASION)
3 Key Facts About California's 'Medicare for Illegals' Plan
The State of California is about to pass a new healthcare plan that attempts to support and expand Obamacare, partly by providing free health care to some adult illegal aliens.
Paying for illegals' 'free' health care by fining Californians who can't afford Obamacare
CALIFORNIA UNDER MEXICAN OCCUPATION: Private hospitals are forced to provide more than $1.5 BILLION in "free" healthcare at emergency rooms. You wondered why you were billed $80 dollars for an aspirin you last hospital visit?
Taxing Americans To Give Illegal Aliens Subsidized Health Care
POLITICIANS MUST FACE CONSEQUENCES FOR CRIMES THEY ENABLE
Malfeasant politicians must find no "sanctuary."
Kamala Harris: Medicare for All Includes Illegal Aliens
Rising US "deaths of despair" driven by health care costs, lack of access to care
The opioid crisis, suicide and alcohol-related deaths
Health insurance, access to care, cost
Health care costs
Audio Transcript
California Says: 'Go West, Young Illegals, Go West'
California could use a management change
California Lawmakers Plan to Give Health Benefits to Illegal Immigrants
HANNAH BLEAU
Democrat state lawmakers in progressive California have agreed to a plan that would extend health benefits to qualifying illegal immigrants residing in the state.
Tomi Lahren: Health care for illegal immigrants is here in California
///
What's the matter with California?
Expert: Healthcare for Illegal Aliens Would Drive Migration of Foreigners 'with Serious Health Problems' to U.S.
A plan endorsed by nearly every Democrat running for president that would give free taxpayer-funded healthcare to all illegal aliens would drive a migration of "people with serious health problems" to the United States, a health insurance expert tells the
New York Times.
California Gives Green Light to Health Care for Illegal Aliens
California is the first state to allow taxpayer-funded health care benefits to go towards people residing in the U.S. illegally.