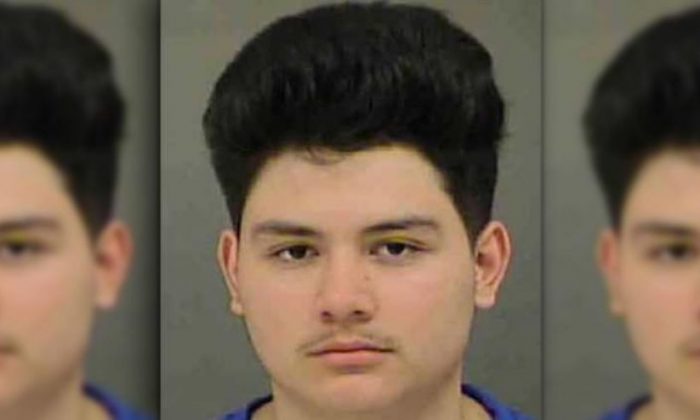 Illegal Alien in Jail on Murder Charge Released Due to 'Clerical Error'
December 31, 2018
Updated: December 31, 2018
An
illegal alien
has been released from a North Carolina jail due to a clerical error, according to prosecutors.
Sergio Coello-Perez, a 17-year-old alien from Mexico, was released from the Mecklenburg County Jail on Dec. 27 after being held for seven months.
He was released after submitting a written promise to appear in court and to wear an electronic monitoring bracelet and did not have to post bail.
The Mecklenburg County Sheriff's Office recently pulled out of an immigration screening program amid a trend of jails declining to work with the federal Immigration and Customs Enforcement (ICE) agency.
Through the program, ICE receives information about illegal alien defendants and is ready to deport them when they're released from prison.
Just a day after the release, Coelle-Perez was booked back into the jail. Prosecutors obtained a court order for his arrest "to correct a clerical error,"
reported WBTV
.
The alien, who was charged with murder in May, was out for 31 hours before the error was corrected.
A spokesperson for the Mecklenburg County Sheriff's Office confirmed that the "ICE hold was lifted" but, she claimed, "that's not why Coello-Perez was released."
Bail bondsman Chad Lewis said that in his 15-year career, he's never seen anything like an accused murderer being released.
"I think it's ridiculous that somebody took somebody's life allegedly and then walks out of jail on their own recognizance," Lewis
told WCNC
. "I don't think it's fair to the victim, I don't think it's fair to the victim's family, I don't think it's fair to the justice system."
Jason Cunningham, another bail bondsman, said he thinks the release was due to the sheriff's office ending its partnership with ICE.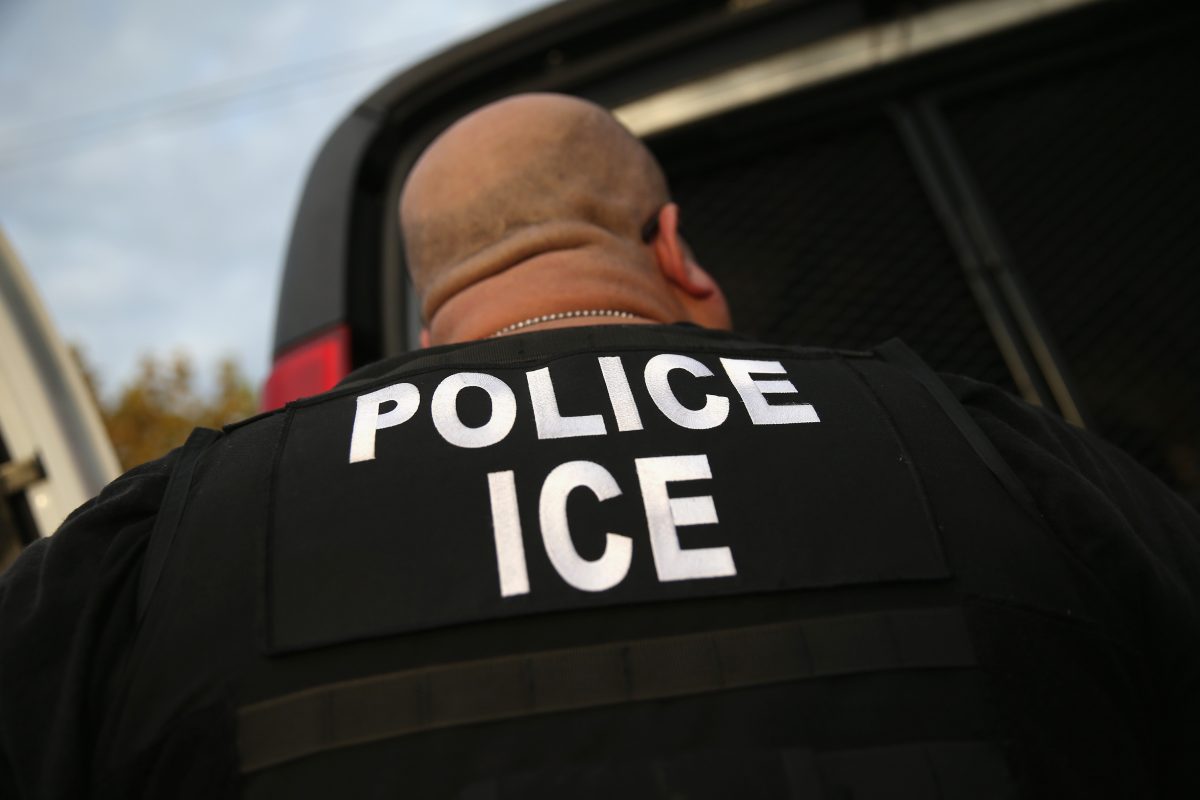 "When the new sheriff signed the new policy to release the [immigrant], his immigration hold got released," Cunningham said. "I think it's insane someone charged with first-degree murder walks out of jail with a written promise."
The allegedly mistaken release comes as a sheriff in California blamed the murder of a police officer by an illegal alien on the state's sanctuary law.
"We can't ignore the fact that this could have been preventable," Stanislaus County Sheriff Adam Christianson
told reporters
, asking why the state was "providing sanctuary for criminals (and) gang members."
"It's a conversation we need to have," he said.
In that case,
seven other illegal aliens
were arrested for allegedly working together to lie to investigators to try to allow the accused murderer time to flee to Mexico.
Homeowner Murdered
Police officials said that Coello-Perez and another male went to a house in May and stole a number of items before returning at a later time to try to steal a car.
Nicholas Boger, the homeowner, went outside, and the suspects shot him to death.
Boger's niece
told WSOC
that her uncle loved life and was a joy to be around.
"Since I first met him he's just been a stand-up guy," Chrissy Boger said.
She said that the death of a loved one was very hard.
"Each day, each hour, each minute is definitely hard," Boger said. "Just trying to make sure that I am keeping my composure."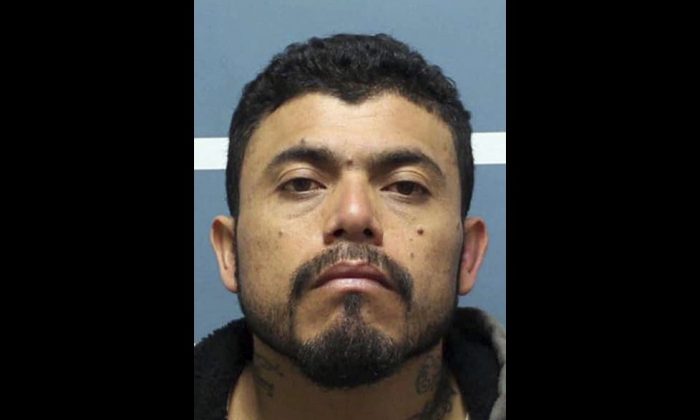 Illegal Alien Who Re-Entered US After Deportation Dies After Criminal Rampage
December 18, 2018
Updated: December 18, 2018
An illegal alien who re-entered the United States after being deported died following a criminal rampage that included shooting at his ex-girlfriend and injuring four people while recklessly driving a vehicle.
Gustavo Garcia, 36, spent 24 hours conducting a "reign of terror," police officials said, showing a blatant disregard for human life.
He robbed a store, killed a stranger, shot at his ex-girlfriend, stole a truck, engaged in a gun battle with police, and drove the wrong way down streets and crashed into vehicles, leaving four people injured, one critically, before he was flung from a stolen truck in a collision and died on Dec. 17.
The spree started on Sunday when Garcia shot a farm worker in Exeter while the worker was on a ladder picking fruit.
Three minutes later, he committed an armed robbery, taking thousands in cash from a small business. Several hours later, he shot at a woman who was in her car in the parking lot of a Motel 6 in Tulare.
The spree also included homicide and an assault with a deadly weapon early Monday morning. The victim was identified as Rocky Paul Jones, 51, who police believe did not know Garcia before he was shot dead.
Shortly after, Garcia went to the house of his ex-girlfriend in Visalia and fired several gunshots while threatening her.
Around 5 a.m., police officers stopped Garcia after recognizing his vehicle but he fled into an orchard, held three farm workers at gunpoint, stole their truck, and drove quickly away, triggering a high-speed chase that at one point reached speeds around 100 mph.
Garcia was ejected from the truck and died.
"These were not chosen targets, which makes it more dangerous," Tulare County Sheriff Mike Boudreaux said at a Monday afternoon press conference,
reported the Fresno Bee
. "This person was targeting anyone that got in the way. He equally was not deterred by the acts of law enforcement. He was a violent person."
Up to 12 crimes involving Garcia are being investigated.
Garcia has a long criminal history, including multiple assaults with a deadly weapon, and was deported in 2014, officials said, according to the
Visalia Times-Delta
.
"(Garcia) lost his life in a traffic accident and can't see the ability of bringing him to justice, but we can say his reign of terror in Tulare County is stopped," said Boudreaux.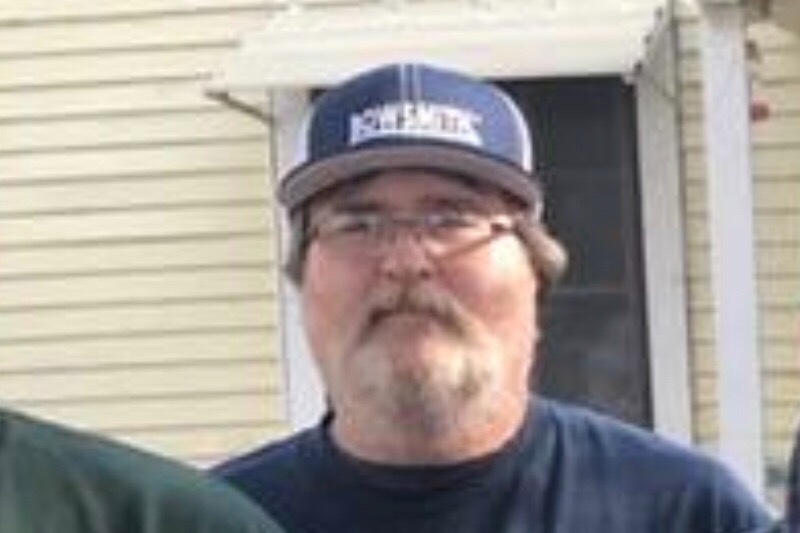 Victim's Family Speaks Out
Family members of Jones, who was believed to be murdered by Garcia, reacted to the death.
"He loved everybody with his own being, and he always made sure everyone knew that," Jones niece Kenedi Baxter-Jones
told KFSN
. She added on a
GoFundMe page
that "Rocky Jones was a very giving, loving, and unselfish man. He was a dad, son, grandpa, uncle, cousin, and friend to many."
She said the family was upset that Garcia was deported but came back into the country, which is a felony crime.
"The fact that he came back and my uncle is dead now is what angers us the most," said Kenedi.
She said the effort by law enforcement was not good enough.
"The day before he robs a store, he shoots a guy in Exeter," said Kenedi. "It shouldn't have taken my uncle to be murdered at 2:30 a.m. for them to do anything."