The Democrat Party's opposition to any and all controls on illegal and legal immigration has surged for decades leading up to the 2020 presidential election, analysis reveals.
Analysis of polls and surveys from the 1980s to this year,
conducted
by Georgia State University's Zach Goldberg for
Tablet Magazine
, finds that Democrat voters who once supported, by a majority, some forms of immigration controls now tend to oppose national borders in favor of mass illegal and legal immigration.
Between 2014 and 2019, Goldberg finds that Democrat voters who called illegal immigration a "somewhat" or "very serious" problem facing the U.S. declined by 30 points. A year into former President Obama's second term, about eight-in-ten Democrat voters said illegal immigration was a problem compared to today with only about half of Democrat voters saying this.
Even with the most Democrat-centric plans — like providing amnesty to all 11 to 22 million illegal aliens in the U.S. so long as they learn the English language — support has fallen quickly. In 2006, about 85 percent of Democrat voters said they would support an amnesty that mandates illegal aliens learn English. In 2013, that support fell to less than 70 percent.
Likewise, in 2002, about 62 percent of Democrat voters said large influxes of foreign refugees and immigrants was a "critical threat" to the nation. Fast-forward to 2018 when less than two-in-ten Democrat voters said mass immigration was a "critical threat" to the U.S.
The increasingly open borders, mass immigration agenda of Democrats —
driven
primarily by white liberals, as research has found — has put the party in-line with the big business lobby that favors an amnesty for illegal aliens, an increase in legal immigration levels to keep U.S. wages low, and more temporary foreign visa workers to replace Americans in white-collar jobs.
For example, Democrat voters' support for fining businesses and employers who hire illegal aliens over American workers fell nearly 25 percent in less than ten years. In 2010, about six-in-ten Democrats said they supported a crackdown on employers hiring illegal aliens. Seven years later, less than 40 percent of Democrats said they supported such a measure.
Similarly, while more than 50 percent of Democrat voters in 2008 said controlling and reducing overall immigration to the country was important, today less than 20 percent of Democrats still say this.
Goldberg's research discovers that much of Democrat voters' growing support for uncontrolled levels of illegal and legal immigration has to do with white guilt among white liberals:
My own research shows that white guilt and privilege awareness, which are most pronounced among liberals, are indeed related to support for increasing immigration

. The trappings of this moral psychology are further

evident in the graph below, which shows that white Democrats are significantly more likely to endorse prioritizing the welfare of the poorest people in developing countries over that of the poorest Americans

. [Emphasis added]
Democrat voters' support for open borders and increased legal immigration has manifested itself in the 2020 Democrat presidential primary where leading candidates like former Vice President Joe Biden, Sen. Bernie Sanders (I-VT), Sen. Elizabeth Warren (D-MA), and Sen. Kamala Harris (D-CA) have all
endorsed
forcing American taxpayers to pay for free health care for all illegal aliens living in the country.
The health care for illegal aliens plan is
expected
to cost taxpayers at least $660 billion over ten years, or about $66 billion a year, Breitbart News analysis has found.
Moderate Democrats, recent polling has
revealed
, are exceptionally turned off by the Democrat Party's shift away from Civil Rights icon Barbara Jordan's platform of reducing legal immigration to boost job opportunities and wages for America's working and middle class and towards the donor class-supported uncontrolled illegal and legal immigration vision.
The latest NPR/PBS NewsHour/Marist Poll shows that a plurality of moderate Democrats oppose providing illegal aliens with free health care, and nearly six-in-ten moderate Democrats oppose decriminalizing illegal immigration as a number of 2020 Democrat candidates have proposed.
John Binder is a reporter for Breitbart News. Follow him on Twitter at
@JxhnBinder
.
Exclusive–Michael Savage Backs Trump on San Francisco: 'Junkies Shoot Up in Front of Children'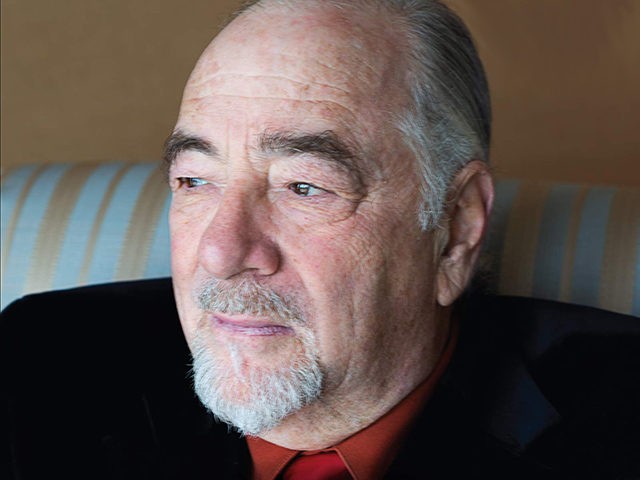 Talk radio legend and New York Times bestselling author Michael Savage is once again sounding the alarm on the deterioration of San Francisco, California, in the wake of President Donald Trump criticizing House Speaker Nancy Pelosi (D-CA) over the conditions in her "failing" district.
On Sunday, President Trump shifted his fierce critiques from Rep. Elijah Cummings (D-MD) over Baltimore to Pelosi, warning San Francisco will soon decline beyond repair unless immediate action is taken. "Speaking of failing badly, has anyone seen what is happening to Nancy Pelosi's district in San Francisco." the president wrote on Twitter Sunday. "It is not even recognizable lately. Something must be done before it is too late."
In a statement to Breitbart News, Savage, a longtime resident of the Bay area, joined President Trump in eviscerating California's Democrat leadership by highlighting San Francisco's worsening crime and crumbling infrastructure:
Where has all the Federal and State highway funding gone? The streets are worse than some African nations! Even the roadway going on to the iconic Golden gate bridge is a disgrace! The streets are littered, bums rule the sidewalks. Junkies shoot up in front of children. People are afraid to go out at night. Assaults by bums are swept under the radar by the non-newspaper. Over 30,000 cars are broken into each year! Police do nothing because the psycho-lib 'judges' dismiss those few cases that are prosecuted. Need I mention the well-known epidemic of human feces on the sidewalks? Have you ever eaten dinner and seen a filthy human being drop his pants and crap outside the restaurant as you are attempting to eat? Where are Pelosi, Feinstein and the other oh-so compassionate rulers?
The conservative media star's condemnation of Pelosi comes as Democrats are expressing outrage over President Trump spotlighting the worsening state of long-run Democrat cities. On Saturday, the president blasted Cummings for shouting at Acting Department of Homeland Security Secretary Kevin McAleenan during a recent congressional hearing and said Baltimore, the Maryland Democrat's district, has "far worse" conditions than immigration detention centers at the U.S.-Mexico border.
"Rep, Elijah Cummings has been a brutal bully, shouting and screaming at the great men & women of Border Patrol about conditions at the Southern Border, when actually his Baltimore district is FAR WORSE and more dangerous. His district is considered the Worst in the USA," he tweeted. "As proven last week during a Congressional tour, the Border is clean, efficient & well run, just very crowded. Cumming District is a disgusting, rat and rodent infested mess. If he spent more time in Baltimore, maybe he could help clean up this very dangerous & filthy place."
Without skipping a beat, Democrats raced to denounce the president's comments, calling them racist and bigoted.
"

Rep Cummings

is a champion in the Congress and the country for civil rights and economic justice, a beloved leader in Baltimore, and deeply valued colleague," Pelosi replied in a tweet. "We all reject racist attacks against him and support his steadfast leadership."
President Trump shot back at the criticism, saying his comments directed at Cummings were in no way racist.
"[T]here is nothing wrong with bringing out the very obvious fact that Congressman Elijah Cummings has done a very poor job for his district and the City of Baltimore." he tweeted. "Just take a look, the facts speak far louder than words!"
The president then said Democrats were playing the race card in an attempt to discredit his argument.
"The Democrats always play the Race Card, when in fact they have done so little for our Nation's great African American people," he stated. "The Dems should stop wasting time on the Witch Hunt Hoax and start focusing on our Country!"
Through 2015-2018, Baltimore homicides topped 300 each year and are on track to pass such figure in 2019, making it the fifth consecutive year to occur. As President Trump pointed out, the city does indeed suffer from a rodent problem, which was detailed in the documentary film Rat Film, which aired on PBS in 2018. The Baltimore Sun even published an opinion-editorial in November 2016 — Trump's right: Declare Baltimore a 'disaster' and rebuild it — in which Sean Kennedy, a visiting fellow at the Maryland Public Policy Institute, called for the city to be official label a "disaster" and undergo extensive rebuilding effort.
Aaron Klein, Breitbart News' Jerusalem bureau chief and senior investigative reporter, contributed to this report.
Forty-eight people were shot, nine fatally, over the weekend in Democrat-controlled Chicago.
CBS Chicago
reports
that the shooting victims included people walking, standing outside gas stations, and standing on sidewalks.
In one of the incidents a 15-year-old, 14-year-old, and a 10-year-old were shot when a Toyota drove by the sidewalk on which they were standing and opened fire. The wounds proven superficial and the three boys "were in good condition at Stroger Hospital."
The most recent fatality of the weekend occurred just before 5 a.m. Police found a 24-year-old man "dead in the North Lawndale neighborhood." He had "multiple gunshot wounds, including to his face and head."
The four dozen victims shot July 26-28 are only the latest in a string of victims in Democrat-controlled Chicago. Breitbart News
reported
at least 43 where shot, two fatally, over the weekend of July 19-21,
at least
41 people were shot, nine fatally, over the weekend of July 12-14, and at least
66 were shot
, five fatally, over the Fourth of July weekend. Fifty-six were shot, four fatally, the weekend prior to the Fourth.
AWR Hawkins is an award-winning Second Amendment columnist for Breitbart News and the writer/curator of Down Range with AWR Hawkins, a weekly newsletter focused on all things Second Amendment, also for Breitbart News. He is the political analyst for Armed American Radio. Follow him on Twitter: @AWRHawkins. Reach him directly at awrhawkins@breitbart.com. Sign up to get Down Range at breitbart.com/downrange.
More than a year before Donald Trump criticized Rep. Elijah Cummings (D-MD) in a tweet on Saturday for ignoring his Baltimore district's "disgusting, rat and rodent infested mess," PBS aired a documentary titled Rat Film about the city's rodent problem.
Across walls, fences, and alleys rats not only expose our boundaries of separation but make homes in them. "Rat Film" is a feature-length documentary that uses the rat—as well as the humans that love them, live with them, and kill them–to explore the history of Baltimore. "There's never been a rat problem in Baltimore, it's always been a people problem."

"Rat Film," a documentary that takes the decades-long fight waged against Baltimore's rat population and uses it as a lens through which to look at how the city has addressed myriad social issues over the decades, airs tonight on PBS.

The hour-long documentary from Baltimore filmmaker Theo Anthony, a crowd favorite at last May's Maryland Film Festival, airs at 10 p.m. on Maryland Public Television as the latest episode of PBS's "Independent Lens" series. It repeats at 1 a.m. and 4 a.m.

A longer version of Anthony's film played festival, as well as at the Stavros Niarchos Foundation Parkway in September. In chronicling Baltimore's decades-long battle against its unwelcome rodent population, Anthony details some disturbing parallels with the ways city leaders have tried to deal with various urban situations.
It started with a rat trapped inside Theo Anthony's outdoor trash can.

"Absolutely, what you see is really how it came about," the Baltimore-based filmmaker says of his first documentary feature, "Rat Film," which opens Friday in Baltimore, New York and Chicago. "I had come home one night, and I heard this sound in my trash can. So I whipped out my cellphone and just started filming."

That brief footage, of the trapped rat desperately trying to jump a few inches higher than conventional wisdom says a rat should be able to jump, kicks off an 80-minute rumination on Baltimore's decades-long battle against its unwelcome rodent population, and some disturbing parallels Anthony discovered with the ways city leaders have tried to deal with various urban situations.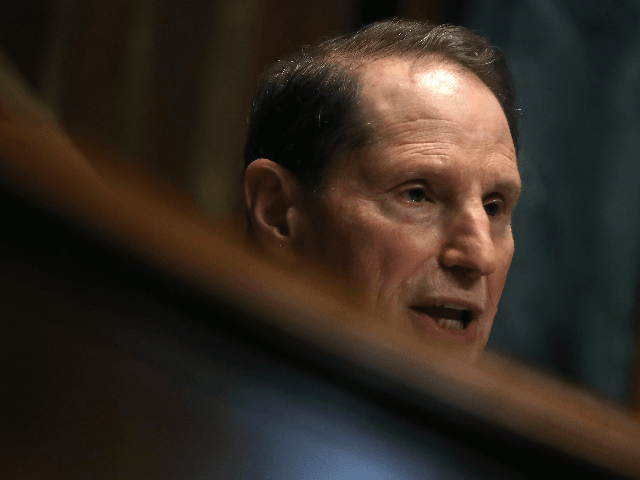 Mexican women have a legal right to U.S. healthcare, and also to birth their children in the United States if they ask for asylum, Democratic Sen. Ron Wyden claimed Saturday.
Wyden's unilateral extension of Americans' rights, national healthcare and democratic representation to the nationals of Mexico came when he staged a visit to a shelter for migrants waiting for scheduled asylum hearings in the United States. The shelter is in Juarez, Mexico, and it hosts migrants who were sent back to Mexico under the "Remain in Mexico" program until U.S. judges have time to hear their pleas for asylum.
Wyden made the trip with
pro-migration advocates
from his home state of Oregon where he is facing a reelection campaign in 2020. The visit is likely intended to boost his election support from white progressives who increasingly favor migrants over many Americans.
The shelter in Mexico included a pregnant couple with a young child. Wyden chose to escort the couple to the border, past the other traffic, past a U.S. border guard, and into the United States. He said via a
tweet
:
I met a women who is eight and half months pregnant. Because I had a wonderful physician from Oregon, Dr. Herbert, with me, she said that … the woman was looking at some very serious healthcare problems … [that] she needed medical care. So they immediately packed all their belongings up, headed to the border to make sure she could get to the United States and get the medical care she needed. We were essentially told early on by the customs official [at the border] that 'No way that she could get in,' then when they found out I was a U.S. Senator and we had a pediatrician with us, they changed their tune. Now that individual is going to be able to ge the medical care that she so desperately needs.
If the woman gives birth in the United States, she will be able to claim her child is an American citizen. In turn, she and the father can make a legal claim that they should be allowed to stay in the United States to care for the U.S. citizen child, and also should be allowed to apply for green cards and citizenship for themselves.
Wyden was accompanied by a freelance journalist whose account of of the border traffic was
posted
in the
Washington Post
:
"These policies that I've seen are not what America is about. And in fact what we saw with respect to the woman who is here today is just a blatant violation of U.S. law," Wyden said, referring to the pregnant woman. He said he believed the CBP agents would have turned away the family if he had not intervened, a sentiment echoed by Taylor Levy, an El Paso immigration attorney who took Wyden and his staff to Juárez.
Wyden says the migrants are fleeing crime and persecution, even though crimes rates have recently dropped in Central America and in Mexico.
But Wyden also justified their migration by saying they are "seeking a better life for their families." Billions of people in South America, Africa and much of Asia likely would better their lives by moving to the United States.
Many migrants rationally hope to birth their children in the United States. According to a July 24
report
by NBC:
TIJUANA, Mexico — A growing number of expectant mothers are among the migrants coming in daily from Honduras, Guatemala, El Salvador — even Haiti — to more than 30 already overflowing shelters in Tijuana, Mexico.

"More women are arriving pregnant or with babies," said pastor Gustavo Banda of the Embajadores de Jesús (Ambassadors of Jesus) church, which operates a shelter in Cañón del Alacrán (Scorpion's Canyon) on the outskirts of Tijuana. "We have a lot of Haitian women and some Central American."

…

These pregnant women are here because the Trump administration's "

Remain in Mexico

" program requires some U.S.-bound asylum applicants to register at ports of entry and then return to Mexican border cities to wait as their claims are processed.

It's a period of great anxiety, if only because many want their children born in the United States.
Wyden's unnamed Mexican woman is one of roughly 15-million women of child-bearing age in Mexico, while another 50 million such women live in
South America
.
Wyden's visit provides political support for the migration advocates who are trying to persuade federal judges to knock down President Donald Trump's "Remain in Mexico" program. The program is proving effective because it reduces the catch and release of job-seeking migrants, and so it prevents migrants from using U.S. jobs to pay debts to their cartel-linked smugglers.
The cartel's labor-trafficking business may have earned more than $2.3 billion in 2017, according to
a report
by the Rand center in California.
Widen's advocacy for the foreigners reflects the growing emotional fervor among some Democrats for the concerns of foreigners — despite and amid the fears of American voters about wages and salaries, housing prices, medical care, debts, and wealth.
A rising number of Democrats politicians are showing emotional concern for foreign migrants, even as their own constituents try to help their American children and try to rebuild their income and wealth lost during the government-aided economic crash of 2008:
Polls reveal that an increasing number of Democratic progressives show emotional solidarity with foreign migrants instead of with Americans and Americans' laws. This trend has been dubbed "The Great Awokening," and Breitbart News
reported
July 6:
Only 70 percent of Democrats say the TV-displayed migration of almost 800,000 men, women, and children into the United States counts as a crisis — and 54 percent of all Democrats say the crisis is caused by the "way migrants are treated" by the federal government.

Only eight percent say the crisis is solely caused by the number of migrants, while a further 7 percent blame both the government and the migrant numbers, even as the migrants flood into Americans' blue-collar neighborhoods, pushing down wages, boosting rents and adding ore chaotic diversity to schools, communities, and politics.
Among Democrats, 59 percent oppose the deportation of migrants who have been ordered home by judges following the rejection of the migrants' appeals for residency, the poll says. That 59 percent includes the 40 percent who strongly oppose the deportation of people with departure orders.
Tablet Magazine
explained
the progressive Democrats' moral fervor for migrants on July 25:
Despite protestations that they're "not for open borders," a 2018 Harris-Harvard

poll

found that more than 1 in 3 Democrats, 36%, and just under half, 46%, of liberals say they prefer having "open" to "secure borders." A more recent Rasmussen

survey

further shows that 65% of Democrats believe that opening "our borders to anyone who wants to come here as long as they are not a terrorist or a criminal" is better for the U.S. than tightly controlling who comes into the country (26%). All told, when you couple the above with opposition among majorities of Democrats to standard immigration-restriction policies and connect the dots, at the very least, it's hard to make the case that the party is "anti-open borders." In fact, 49% of the public

believes

—versus 36% who do not believe—that it is

for

open borders. And who can really blame them? If public perceptions are mistaken, Democrats have and have had ample opportunity to set the record straight.

…

For Democrats this is becoming the case even when the practical questions relate to matters, like income inequality, that are also important to them. Between a moralized political question and a matter of practical politics, it seems, the moral side will always win. There is ample

evidence

, for instance, that sustained low-skill immigration harms the

livelihoods

of low-skilled natives, at least in the short run, and the stability of the economy and

welfarestate

in the long run. But these sorts of arguments have little power against a moral case increasingly prevalent in elite quarters that advocates an open-borders immigration policy as a form of "reparations" for America's historical sins.
Here is how a recent
New York Times
essay
put it:
What is good immigration policy for the United States is separate from what is just and moral for the peoples whose destiny America, past and present, has affected. It might make economic sense for the United States to let in more skilled Indians and fewer unskilled Latinos, but America owes them more, and it should open its doors more to its southern neighbors.
Wyden also visited a U.S. detention center where migrants are identified and registered prior to being transferred to facilities run by the Immigration and Customs Enforcement agency. Wyden argued that the migrants should be released into the United States: "What I saw is a textbook case for why you ought to end the cruel detention of individuals who simply represent no threat to the United States and have fled persecution."
Immigration Numbers
Each year, roughly four million young Americans join the workforce after graduating from high school or university. This total includes roughly 800,000 Americans who graduate with skilled degrees in business or healthcare, engineering or science, software or statistics.
But the federal government then imports about 1.1 million legal immigrants and refreshes a resident population of roughly 1.5 million white-collar visa workers — including approximately 1 million H-1B workers and spouses —plus roughly 500,000 blue-collar visa workers.
The government also prints out more than one million work permits for foreigners, tolerates about eight million illegal workers, and does not punish companies for employing the hundreds of thousands of illegal migrants who sneak across the border or overstay their legal visas each year.
This policy of inflating the labor supply
boosts
economic growth for
investors
because it transfers wages to investors and ensures that employers do not have to compete for American workers by offering higher wages and better working conditions.
This policy of
flooding
the market with cheap, foreign, white-collar
graduates
and blue-collar
labor
also shifts enormous wealth from
young
employees towards older investors, even as it also
widens
wealth gaps,
reduces
high-tech investment,
increases
state and local tax burdens, and hurts children's schools and
college
educations.
"If there is a growing flood of foreign labor, the American middle class is no longer going to exist, and Republicans will not have a constituency," said Hillarie Gamm, a co-cofounder of the American Workers Coalition.