PRAY FOR THE PERSECUTED CHRISTIAN!

"We are witnessing an astonishing escalation in Christian persecution, like we have rarely seen since the first century," writes Johnnie Moore in his new book called The Martyr's Oath: Living for the Jesus They're Willing to Die.
Muslim Extremists Attack Coptic Christian Homes in Egypt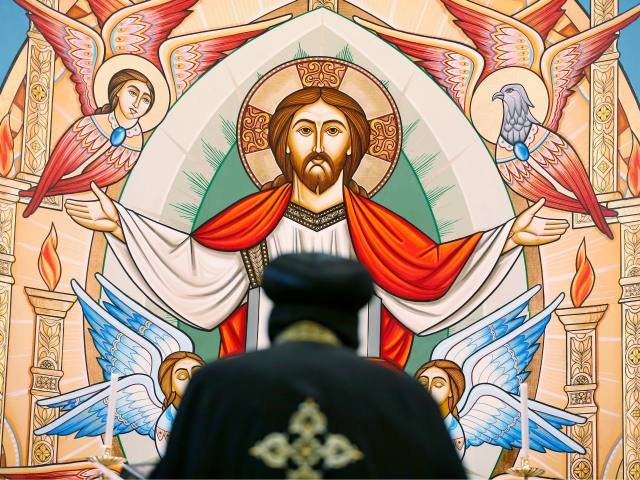 Coptic Christian homes in the southern province of Minya were attacked by Muslims protesting their use as places of worship and refuge, the region's archdiocese said Saturday.
"Four Coptic homes were attacked Friday by residents from the village and other nearby areas," said Bishop Makarios of Minya, about 250 kilometres (155 miles) south of Cairo.
The archdiocese of Minya published a post on Facebook saying "extremists" had attacked the village of Demshaw Hashem because of the "existence of a church", AFP
reports
.
It said Christian residents of the village use homes and halls for prayer in the province with the highest Coptic Christian population in the country.
"Extremists attacked Copts, stole quantities of jewelry and money, destroyed household appliances and set fire to property," it said, outlining three people including a firefighter were injured.
"There have been reports for several days about the intention of extremists to carry out the attack," it said.
AP
reports
Christians constitute 10 percent of Egypt's mostly Muslim population and sectarian violence occasionally erupts, mainly in rural communities in the south.
The Minya diocese said Copts there usually opt to use "a house, hall or simple room" to hold services as a temporary solution to avoid attacks on worshippers en route to churches in neighboring villages.
Egypt's Orthodox Coptic Christians strongly supported general-turned-president Abdel-Fattah el-Sissi's ouster of his Islamist predecessor Mohammed Morsi, a Muslim Brotherhood group member.
Many Islamists claimed that Christians conspired with the military against them.
No group claimed responsibility for the recent attack, which bore the hallmarks of Islamic State militants, who are spearheading an insurgency against local Christians.
IS has repeatedly targeted Egypt's Christians in the past, killing more than 100 in a series of deadly bombings and shootings since December 2016. The latest deadly attack was last December, when a gunman opened fire outside a church in Cairo, killing nine people.
Egypt is home to the largest Christian community in the Middle East. Officially about 10 percent of the 95 million population are Christian, although many believe the figure is significantly higher.
BIBLE OF THE MUSLIM TERRORIST:
Koran 2:191 "slay the unbelievers wherever you find them"
Koran 3:21 "Muslims must not take the infidels as friends"
Koran 5:33 "Maim and crucify the infidels if they criticize Islam"
Koran 8:12 "Terrorize and behead those who believe in scriptures other than the Koran"
Koran 8:60 " Muslims must muster all weapons to terrorize the infidels"
Koran 8:65 "The unbelievers are stupid, urge all Muslims to fight them"
Koran 9:5 "When the opportunity arises, kill the infidels wherever you find them"
Koran 9:123 "Make war on the infidels living in your neighborhood"
Koran 22:19 "Punish the unbelievers with garments of fire, hooked iron rods, boiling water, melt their skin and bellies"
Koran 47:4 "Do not hanker for peace with the infidels, behead them when you catch them".