Pete Buttigieg on Soleimani Strike: 'Taking Out a Bad Guy Is Not Necessarily a Good Idea'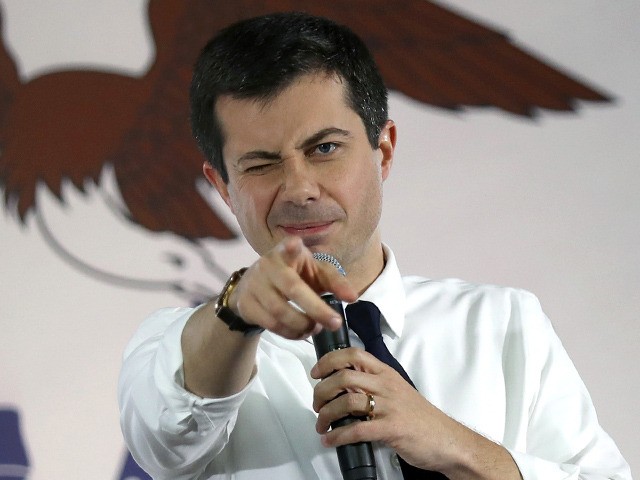 MIKA BRZEZINSKI:

Mayor Pete, we'll start with your take on the killing of Soleimani and what can and should be the way forward dealing with that fact that Iran has made it clear it will respond.

PETE BUTTIGIEG:

There's no question they're going to respond. There are lots of questions about how, but we have some questions to ask of our own president. Look, there is no question that Soleimani had American blood on his hands, that he was a bad actor in the region, but if there is anything that we have learned in the last 20 years about the Middle East, it's that taking out a bad guy is not necessarily a good idea. And what we've seen here is no evidence that there's been proper consultation with Congress, and more importantly and more dangerously, no evidence that they've really thought about the consequences. Right now, my mind is with the troops, who are moving to the Middle East. And knowing what it's like to be in the inside of one of those airplanes, you need to be able to trust that everyone up your chain of command has thought through what's ahead. We're just not seeing a lot of indications of that. Already certain things are happening, including the fact that it is even less likely that Iran's nuclear ambitions can be controlled, we have a suspension in our counter-ISIS operation, and evidence that we're moving toward a scenario where we'll be expelled from Iraq.
And as an aside on the 2020 presidential campaign, post-Clinton Democrats, having finally soured on Bill-and-Hill-style neoliberalism, are now targeting White House hopeful Pete Buttigieg for his

association

with McKinsey & Co. That's the

notorious

and

scandal-plagued

"management consulting" firm that's been at the forefront of so many corporate decisions to lay off and to outsource, among other forms of international

skullduggery

. Buttigieg is easily recognized as the candidate most likely to revive those globalist trade deals, in keeping with his overall Harvard mentality; no wonder he's so popular with the Sonoma

crystal wine-cave fundraisers

.


WHILE THE CRONY BANKSTERS LOOTED AND PLUNDERED WITH IMPUNITY, THE GLOBALIST DEMS WERE HANDING OUR BORDERS OVER TO THE MEX INVADERS!
Virgil: How Bill Clinton and Neoliberal Trade Policies Led to the Rise of Fascism
The judge found these releases, together with the publication of Clinton's secret speeches to Wall Street banks, in which she pledged to be their representative, were "matters of the highest public concern." They "allowed the American electorate to look behind the curtain of one of the two major political parties in the United States during a presidential election."
SUCKING IN THE BANKSTERS' BRIBES: DID THEY SERVE THEIR BANKSTERS WELL?
The
list of predicate crimes
is extensive and includes bribery, embezzlement, fraud, theft, money laundering, and obstruction of justice.
Secretary Hillary Clinton and the Deep State: A RICO Criminal Conspiracy
Soros-Linked Group Gets Six GOP Governors to Resettle More Refugees
AXIS OF EVIL, GREED AND CORRUPTION: THE SOROS – OBAMA – CLINTON CONSPIRACY
One of the most disgusting things to come out of the Obama administration was "Operation Fast and Furious," where members of the Department of Alcohol, Tobacco, Firearms and Explosives (ATF) allowed illegal gun sales to go through – commonly referred to as "gun walking" – in order to track buyers and sellers they believed were connected to the Mexican drug cartels. Nearly 2,000 firearms were sold and were eventually found throughout the United States and Mexico. Two of them were used to k ill Border Patrol Agent Brian Terry. BETH BAUMANN
George Soros: A New Kind of Tyrant?
Book deals. The way to get rich upon leaving public office, just as congressional insiders make themselves rich in public office by trading on insider information, as described by Peter Schweizer in "
Throw Them All Out.
"
Schweizer: Biden Needs to Address Ukraine Accusations 'Front and Center'