Rob Reiner: Trump Personally Invited Putin to 'Attack Our Democracy' Again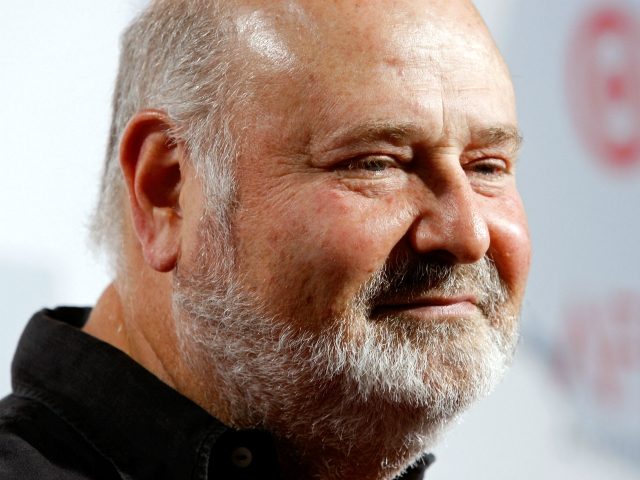 Left-wing Hollywood filmmaker Rob Reiner is accusing President Donald Trump of "personally" inviting Russian president Vladimir Putin to interfere in the 2020 presidential election, suggesting it was an act of treason.
"In 2016, on national TV, Trump asked Russia to attack our Democracy," Reiner wrote on Twitter Friday morning. "Today, on worldwide TV he personally gave Putin the ok to do it again. If I'm not mistaken, Treason is listed in our Constitution as a high crime. WTF!"
Earlier Friday, President Trump joked with Putin about Russian meddling in U.S. election as the pair of world leaders met at the G-20 summit in Osaka, Japan.
The quip was prompted by a reporter who asked President Trump if he planned to warn Russia against involving itself in the next election.
"Yes, of course, I will," Trump responded as he turned and pointed to the Russian delegation. "Don't meddle in the election, President. Don't meddle in the election."
Putin did not reply to the question.
Their meeting was the first since special counsel Robert Mueller completed his investigation into now-debunked collusion between the 2016 Trump campaign and Russia.
Democrats on Capitol Hill, including Senate Minority Leader Chuck Schumer (D-NY), criticized President Trump's quip, echoing remarks made by Reiner.
"President @realDonaldTrump is joking with Putin about interfering in our elections, but the joke is on us and Putin's the only one laughing

.

President Trump is basically giving Putin a green light to interfere in 2020," Schumer tweeted.
Reiner's latest tirade isn't the first time he has accused Russia of attacking the U.S.
In July 2017, the All in the Family star claimed Russia "invaded" the U.S. following a meeting between President Trump and Putin at the G20 summit in Hamburg, Germany.
"Russia has invaded US & continues to try to undermine our democracy," he said at the time. "DT (Donald Trump) refuses to protect us. Don't let a weak ignorant liar sell us out."
Reiner, one of Hollywood's most outspoken Trump critics, has repeatedly called for the president's impeachment, citing the Mueller report's findings and business activities prior to assuming office.
The director has previously called the president the "enemy of the people" and a "sick delusional criminal fuck." In April, Reiner endorsed former Vice President Joe Biden's 2020 presidential run, predicting the frontrunner will "restore our souls and standing as leader of the free world."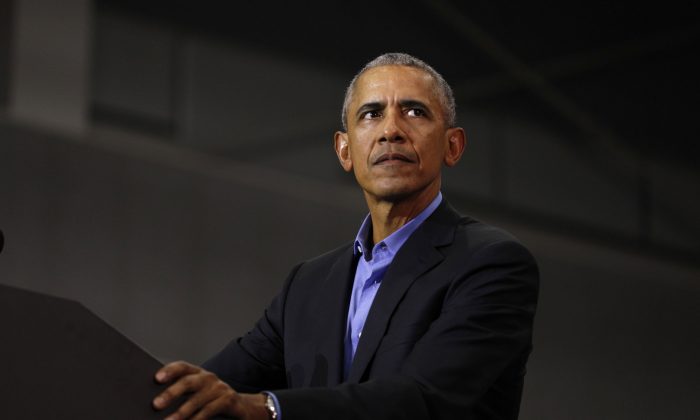 Barack Obama: A Lifelong Story of Russian Collusion
Frank Marshall Davis
Alice Palmer
"The trip was extraordinary because we were able to sit down with our counterparts and with the seats of power in three major capitals—Prague, Berlin and Moscow. We visited with foreign ministers, we talked with the editors of the major newspapers in these three cities. …

"It was a very unusual trip because we were given access. … Every effort was made to give us as much as we asked for. … We came back feeling that we could speak very well about the interest of the socialist countries in promoting peace."
"We Americans can be misled by the major media. We're being told the Soviets are striving to achieve a comparatively low standard of living compared with ours, but actually they have reached a basic stability in meeting their needs and are now planning to double their production."
David Axelrod
"Translation World Publishers was an outlet for the distribution of Soviet propaganda … this publishing house was subsidized by Soviet funds and was created by known Communists to serve the propaganda interests of the U.S.S.R."
"The false charge that Goldwater was a racist was only one of the smear campaigns used against his candidacy by the Soviets and their surrogates. The American Communists covertly assisted in this 'active measures' campaign.

"A 1963 booklet claimed that Goldwater was conspiring with the John Birch Society to organize a 'putsch,' or violent insurrection, to take over the United States in 1964. The booklet, 'Birch Putsch Plans for 1964,' contained no address for the publisher, Domino Publications. The author used the not-very imaginative pseudonym, 'John Smith, as told to Stanhope T. McReady.' There was nothing to tie this publication to the communists until an ad for the book appeared in the pro-communist National Guardian for April 25, 1963, listing the publisher as 'Domino Publications, Suite 900, 22 West Madison Street, Chicago, Illinois.'

"This was in fact the address of Translation World Publishers, which was registered under the Foreign Agents Registration Act as an agent of the Soviet Union. The co-owners, LeRoy Wolins and David S. Canter, were identified by the House Committee on Un-American Activities as members of the Communist Party USA."
Valerie Jarrett
"Good news! Good news! Project Vote, a collectivity of 10 church-based community organizations dedicated to black voter registration, is off and running. Project Vote is increasing its rolls at a 7,000-per-week clip. … If Project Vote is to reach its goal of registering 150,000 out of an estimated 400,000 unregistered blacks statewide, 'it must average 10,000 rather than 7,000 every week,' says Barack Obama, the program's executive director."
Council for a Livable World
"Resuming a drive toward disarmament that he had largely shunted aside over the past two years, Mr. Obama will propose trimming the number of strategic warheads that each of the two big nuclear powers still maintains by up to a third, taking them below the 1,550 permitted in the treaty he signed with Russia in his first term, a senior administration official said. That would leave each country with just over 1,000 weapons.

"Mr. Obama will also declare that he will work with NATO allies to develop proposals for major cuts in tactical nuclear weapons, which are not covered by the existing treaty. Russia, which has far more tactical nuclear weapons deployed than the United States and Europe do, has firmly resisted such cuts. There are fears that its tactical weapons are in parts of Russia where they risk being seized by terrorist groups.

"Mr. Obama will also announce that he will host a final nuclear security summit meeting in the United States just before he leaves office. …

"'The most important thing he could do is lay out the broad agenda for the next three and a half years,' said John Isaacs, executive director of the Council for a Livable World, an advocacy group.

"In addition to further reductions, Mr. Isaacs said, there are several policy changes Mr. Obama could take that would move the country further away from cold war-style national security. He said the president could take nuclear weapons off high alert and change nuclear doctrine to say that the only purpose of such weapons would be as a deterrent."
How Many Russian Agents Do You Know?