HILLARY'S PROMISE TO ILLEGALS: Amnesty, legalization of Mexico's looting, millions more American jobs and billions more in welfare…. Just to keep wages DEPRESSED.
*
A Hillary victory means there won't be a departure; merely a doubling-down by the elite, as they act with renewed zest to secure their interests -- versus the national welfare. The Great Imposition -- a war waged on average Americans -- will continue with awful consequences.
J. ROBERT SMITH -
THE AMERICAN THINKER.COM
CARLOS ESPARAZA IS AN ILLEGAL.

HE JUMPED OUR BORDERS TO RAPE A 7 YEAR OLD AND TO VOTE FOR MEXICAN ENDORSED LA RAZA HILLARIA CLINTON.
New Clinton Effort Tries to Tap the Power of 'Dreamers'–AP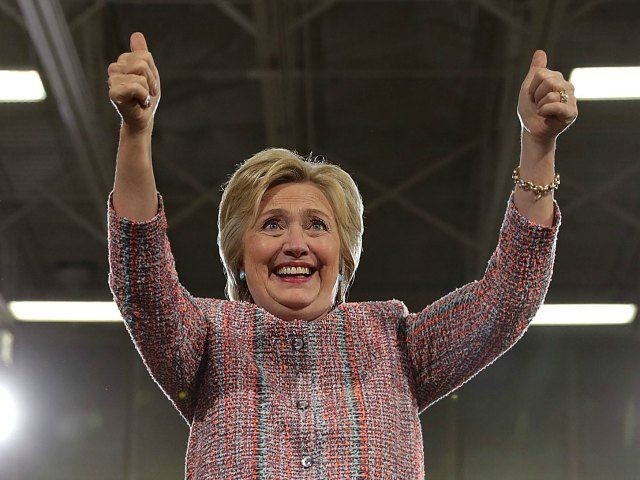 WASHINGTON (AP) — Hillary Clinton's campaign is launching a new effort to tap into the political power of young, undocumented immigrants, hoping to capitalize on Donald Trump's promises to make deporting them a top priority of his presidency.
The 730,000 young people brought to the
U.S. as children without legal status are
prohibited from voting. Known as Dreamers,
they've proven themselves to be a powerful
organizing force in American politics,
mounting a high-profile public campaign that
pressured President Barack Obama to grant
many of them and their parents reprieves
from deportation through two executive
orders.
Clinton's national voter registration program, called "Mi Sueño, Tu Voto/My Dream, Your Vote," is being launched on the four-year anniversary of the 2012 order that temporarily shielded from deportation some young immigrants brought to the country illegally as children and allowed them to work legally.
Organizers will remind voters that a Trump presidency would end that program, according to the campaign, which is already at risk after a June Supreme Court effectively killed Obama's efforts to give legal status to some of the 11 million immigrants living in the U.S. illegally.
The program is part of an aggressive effort by Clinton's campaign to woo the record 27.3 million Latinos eligible to vote in 2016. Polling shows Trump doing worse with Latino voters than any GOP presidential candidate since 1996. Much of the new effort will focus on battleground states including Colorado, Nevada, North Carolina and Florida, where Latinos and other immigrants make up an important part of the voting base.
Though Obama's campaign had no formal organization program for Dreamers, door-knocking by those young immigrants, who have lived and attended school in the U.S., helped mobilize many Latino voters who could vote.
Clinton believes she can harness their power in a more formal way, particularly given her opponent. Trump's anti-immigrant rhetoric has sparked outrage and fear within the Latino community.
He's promised to revoke Obama's executive orders within the first 100 days of his presidency, calling them the "most unconstitutional actions ever undertaken by a president."
Clinton has made revamping the country's immigration system a key plank of her presidential campaign. She has said she will introduce legislation during her first 100 days in office, vowed to restore and expand Obama's programs, close private sector detention centers and to "take a very hard look at the deportation policies" now in force.
Last month, she called on Latino voters to help stop what she called GOP rival Donald Trump's efforts to "fan the flames of racial division."
"Donald Trump is running the most divisive campaign our lifetime. His message is that you should be afraid," she told a gathering of Latino activists In Washington. "We've got to come back twice as strong and twice as clear. We have got to say with one voice that Latinos are vital part of the American community."
SNEAKING IN… .By invitation of Barack Obama
America's OPEN BORDERS crisis in the age of global terrorism
OBAMA'S GIFT TO HILLARIA:
OPEN BORDERS AND A MILLION MEXICAN CRIMINAL LINNING UP TO VOTE FOR MORE LA RAZA SUPREMACY!
Most Americans (legals) would be appalled to know that from day one the Obomb has funded the MEXICAN FASCIST PARTY of LA RAZA "The Race" with U.S. tax dollars and this racist party has operated out of the white house under LA RAZA V.P. Cecilia Munoz.
THE OBAMA SOLUTION TO WHITE CHRISTIAN AMERICA: OPEN BORDERS AND AMNESTY
The same period has seen a massive growth of social inequality, with income and wealth concentrated at the very top of American society to an extent not seen since the 1920s.
This study follows reports released over the past several months documenting rising mortality rates among US workers due to drug addiction and suicide, high rates of infant mortality, an overall leveling off of life expectancy, and a growing gap between the life expectancy of the bottom rung of income earners compared to those at the top.
THE CLINTON "JOBS" PLAN ENDORSED BY NARCOMEX
Clinton, in the guise of a "jobs" and "infrastructure" program, promoted yet another scheme to hand out tax cuts and other incentives for companies to hire workers at poverty-level wages, with the trade unions brought in to keep the workers in line in return for a cut in the spoils.
LA RAZA SUPREMACIST OBOMB FLOODS AMERICA WITH ILLEGALS!
THE OBAMA-CLINTON AMNESTY KEEPS WAGES DEPRESSED, DESTROYS THE
AMERICAN MIDDLE CLASS AND BUILDS THE DEMOCRAT PARTY'S LA RAZA
PARTY BASE OF MEXICAN FLAG WAVERS.
"More than 728,000 illegal immigrants have been shielded from being deported and
granted work permits through President Barack Obama's 2012 executive amnesty
program, according to the Migration Policy Institute."
THE DEMOCRAT PARTY PLATFORM: KEEP CRONY BANKSTERS OUT OF PRISONS WITH ENDLESS BAILOUTS AND NO DAMNED LEGAL NEED APPLY!
VIVA LA RAZA FASCISM? THEN VOTE DEM!
"Republicans should call for lower immigration to stop the Democrat voter recruitment. But more importantly, all Americans should call for lower immigration in order to offer a better opportunity of finding jobs for those millions of their fellow Americans of all political persuasions who would like to work."
IMAGES OF AMERICA UNDER NARCOMEX OCCUPATION…. THE PRICE WE PAID FOR THE CLINTON-BUSH-OBOMB SABOTAGE OF OUR BORDERS TO THE MEXICAN DRUG CARTELS
…. After the Clinton-Kaine and Speaker Paul Ryan's AMNESTY and expanded open borders
TOM TANCREDO: THE CLINTON, OBAMA AND PAUL RYAN CONSPIRACY TO SABOTAGE HOMELAND SECURITY.
FOR THE DEMOCRAT PARTY, MEXICO'S INVASION, OCCUPATION AND EVER EXPANDING WELFARE STATE KEEPS WAGES DEPRESSED, BUILD THE DEMS' LA RAZA PARTY BASE, AND DESTROYS THE GOP.
WE ARE SOON TO BE A ONE PARTY NATION WITH OPEN BORDERS FOR THE MEXICAN HORDES AS THEY JUMP OUR JOBS, WELFARE OFFICES AND VOTING BOOTHS WAVING THEIR MEXICAN FLAGS!
925k CRIMINAL ILLEGALS NOT
OBAMA'S OPEN BORDERS TO DESTROY THE AMERICAN MIDDLE CLASS - MILLIONS OF INVADING CRIMINALS NOT DEPORTED
OPEN BORDERS KEEPS WAGES FOR LEGALS DEPRESSED AND BUILDS THE LA RAZA SUPREMACY PARTY BASE FOR THE DEMOCRAT PARTY HELL BENT ON DESTROYING THE GOP WITH AN ENDLESS INVASION BY MEXICO!
BARACK OBAMA AND THE LA RAZA MEXICAN DRUG CARTELS….
There's more than one way to destroy America's white middle class!