Migrants Illegally Entering Arizona by Hundreds, Says Border Patrol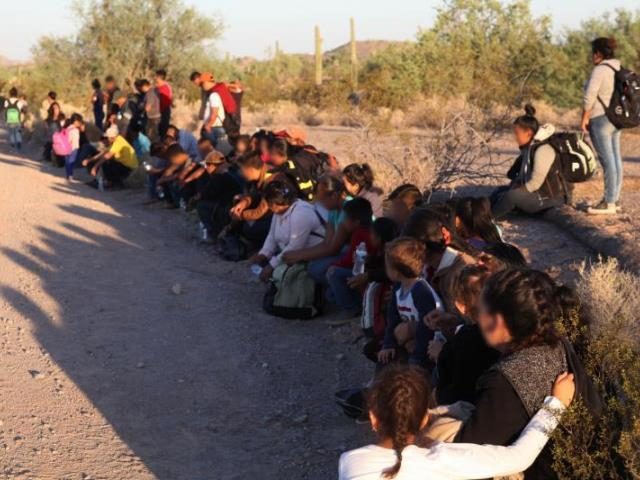 Border Patrol agents in the Tucson Sector are witnessing significant increases in the number of migrants crossing illegally from Mexico. In roughly two weeks, four groups were apprehended–each consisting of more than 100 adults and children.
Ajo Station agents encountered a group of 121 migrants who crossed the border near the Senita Basin, north of the Lukeville port of entry. The group quickly turned themselves over to the custody of the agents, according to U.S. Customs and Border Protection officials.
Agents said the group was composed of 111 adults and children from Guatemala and another 10 from El Salvador.
Four days earlier, agents encountered a group of 163 several miles west of the Lukeville port of entry.
Another group of 103 was apprehended on August 28 and 128 more on August 20. The group of 128 was abandoned in the desert by their human smugglers, officials stated.
"This is where our law enforcement mission quickly turns from enforcing immigration laws to preserving life by ensuring the welfare and wellbeing of these migrant families," Tucson Sector Chief Patrol Agent Rodolfo Karisch said in a written statement. "Transnational criminal organizations are exploiting these immigrant families and demonstrating their blatant disregard for human life."
In the Yuma Sector, Border Patrol agents are also seeing an increase in migrant families and unaccompanied minors, Breitbart Texas reported. During a 33-hour period, agents arrested nearly 200, consisting of mostly Central American families and minors.
Despite the dangerous conditions through the Arizona desert, the Yuma Sector reports a more than 100 percent increase in FMUA and UAC apprehensions. Family unit apprehensions jumped from 5,429 in FY2017 to 12,367 in FY2018 year-to-date — an increase of 128 percent, according to the August Southwest Border Migration Report. Similarly, the apprehension of UACs jumped from 2,534 in FY2017 to 5,060 in FY2018 year-to-date numbers — an increase of 100 percent.
Tucson Sector officials report a 102 percent increase in FMUAs apprehended and a 40 percent increase in UACs. The report shows FMUA apprehensions rising from 1907 in FY2017 to to 3,860 in FY2018 while UAC apprehensions rose from 3,311 to 4,624 in the same periods.
"With the 128 percent increase in family unit apprehensions and 100 percent increase in unaccompanied alien children apprehensions in Yuma Sector, compared to the same time last year, we want to emphasize the extreme hazards that accompany crossing the border illegally during the summer months." Yuma Sector Chief Patrol Agent Anthony Porvaznik told Breitbart Texas in response to an email inquiry. "With peak days reaching close to 130 degrees, parents who are planning on crossing the border illegally need to seriously reconsider the possibly fatal dangers they will not only be subjecting themselves to, but their children as well."
So far this year, at least 283 migrants died during their attempts to illegally enter the U.S., according to the Missing Migrant Project. At least 79 were in the Arizona desert.
Bob Price
serves as associate editor and senior political news contributor for Breitbart Texas. He is a founding member of the Breitbart Texas team. Follow him on Twitter
@BobPriceBBTX
and
Facebook
.
Cartel Hitmen Dressed as Mariachis Shoot Bystanders in Mexico City Tourist Plaza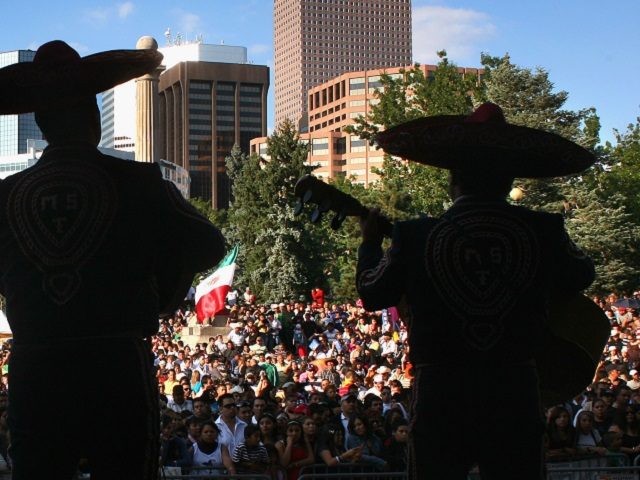 Three cartel hitmen dressed as mariachis sprayed gunfire in one of Mexico City's most popular plazas. Casualty reports range from three to five victims killed — as many as seven others were injured.
The attack took place in Mexico City's Plaza Garibaldi, an area visited primarily by tourists looking for mariachi performers. According to preliminary information released by Mexican authorities, three gunmen dressed as mariachis arrived at the Plaza riding on motorcycles. They began firing directly into the crowd.
Soon after the attack, law enforcement investigators collected approximately 50 shell casings ejected from the weapons the gunmen used while firing into the crowd. Authorities have not revealed how many of the shooting victims were innocent bystanders and how many were intended targets.
Law enforcement sources in Mexico City have revealed to Breitbart Texas that the attack is tied to a turf war between the dominant cartel called "La Union de Tepito" currently led by David "El Pistache" Garcia Ramirez and a splinter of the cartel led by Sergio "El Tortas" Flores Concha who labeled themselves as the "Anti-Union".
The two powerful criminal organizations have been fighting for control of the distribution of drugs as well as the extortion fees collected from local bars and restaurants throughout Mexico City. La Union de Tepito is also heavily involved in the illicit trade of weapons as Breitbart Texas reported. The cartel established a weapons

distribution line from the Texas border into Mexico City

.
Ildefonso Ortiz is an award-winning journalist with Breitbart Texas. He co-founded the Cartel Chronicles project with Brandon Darby and Stephen K. Bannon.

You can follow him on Twitter and on Facebook. He can be contacted at Iortiz@breitbart.com.
Brandon Darby is managing director and editor-in-chief of Breitbart Texas. He co-founded the Cartel Chronicles project with Ildefonso Ortiz and Stephen K. Bannon. Follow him on
Twitter
and
Facebook
. He can be contacted at
bdarby@breitbart.com
.
Tony Aranda from the Cartel Chronicles project contributed to this report.
GRAPHIC – 7 Human Heads Dumped in Mexican Border State
P

olice discovered seven heads abandoned in an ice cooler Friday morning in the rural community of Bácum, Sonora–sparking fears of an escalation in an ongoing territorial cartel war.
GRAPHIC: Cartel Gunmen Carry Out Early Morning Hits in Mexican Border State
CIUDAD VICTORIA, Tamaulipas — Cartel gunmen escalated the number of executions in capital city of this Mexican border state. Hitmen began a new tactic where they are now raiding homes early in the morning. The raids are designed to surprise their sleeping victims and kill them at point-blank range.
JUDICIAL WATCH: