Drunk Hit-and-Run Illegal Alien Gets 15-to-Life for Brutal Murder of Homeless Man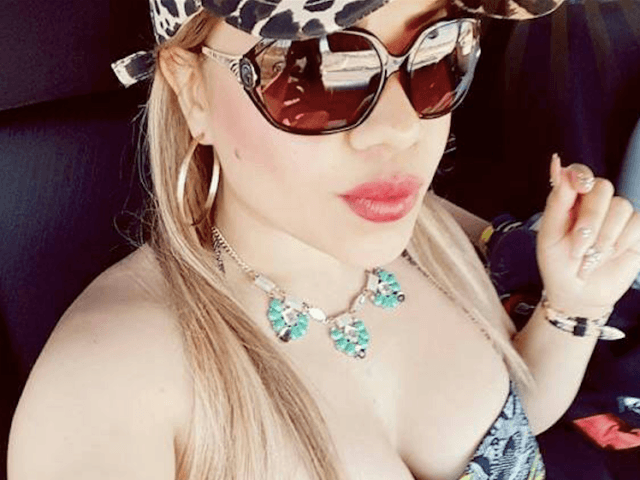 Illegal alien Esteysi Sanchez received 15-years-to-life in prison on Wednesday for ramming into a homeless man, sending him through her windshield, causing his leg to separate from his body, and killing him.
Early on the morning of June 27, 2016, Sanchez was driving drunk on her way home in Oceanside, California, when she left the roadway and slammed in to 69-year-old Jack Tenhulzen. He was struck with such force that he flew out of his pants and shoes, through Sanchez's windshield, lodging him in the passenger side of the vehicle, and separating his leg from his body. The leg was found on the trunk of the vehicle.
Sanchez drove for close to a mile after hitting Tenhulzen before coming to a stop and abandoning the vehicle. Authorities found Sanchez hiding out at her home two blocks from the scene.
A friend had warned Sanchez before she got in her car to head home from a hotel that she was too drunk to drive, the prosecution told jurors. Her blood alcohol was measured at .18 to .19, more than twice the legal limit.
It took a jury just half a day of deliberation to find Sanchez guilty of second-degree murder, gross vehicular manslaughter, and hit-and-run.
Tenhulzen's family took the opportunity to tell the court and Sanchez about Tenhulzen and the impact of Sanchez's actions on their lives. Tenhulzen's niece Lisa Francisco saidSanchez broke her heart, according to local Fox5 News. Deputy District Attorney Robert Bruce recounted an interruption in the hearing caused by Sanchez's intense sobbing.
U.S. Immigration and Customs Enforcement (ICE) placed an immigration hold on Sanchez shortly after the June 2016 murder of Tenhulzen.
Michelle Moons is a White House Correspondent for Breitbart News — follow on Twitter
@MichelleDiana
and Facebook
41,000 Unaccompanied Children Apprehended at Border in Recent Months
Hudson
noted
that there is a backlog of more than 700,000 cases on UACs and that it can take "years" for the cases to work their way through the system.
Moreover, when children are placed in communities around the U.S., the government can lose track of them, and this can put them at risk.
CALIFORNIA and the RISE OF THE LA RAZA MEXICAN FASCIST WELFARE STATE
"The public schools indoctrinate their young charges to hate this country and the rule of law. Illegal aliens continue overwhelming the state, draining California's already depleted public services while endangering our lives, the rule of law, and public safety for all citizens."