LOS ANGELES (AP) — A man who was deported six times and is now suspected in a string of killings and beatings that targeted sleeping homeless people in Southern California was charged Wednesday with murder, attempted murder robbery, authorities said.
Authorities say suspect Ramon Alberto Escobar has a long criminal record in the U.S. and has been repeatedly deported to his native El Salvador.
His arraignment is expected in Los Angeles later in the day.
The 47-year-old Escobar is charged with three counts of murder, five counts of attempted murder and four counts of second-degree robbery.
He also faces special circumstance allegations of multiple murders and murder during the commission of a robbery, making him eligible for the death penalty.
It could not be immediately determined if he had an attorney.
Meanwhile, police in Houston want to talk to Escobar again about the disappearance of his aunt. He was not a suspect when he was first questioned Aug. 30, Houston police spokesman Kese Smith said.
Investigators spoke with Escobar because he was one of the last people to see Dina Escobar, 60, before she vanished in late August.
Authorities say they found no outstanding warrants and released Ramon Escobar before the three men were beaten to death in California.
Escobar said at the time that he was in the country on a work visa, Smith said, a claim echoed by family members.
"We had no probable cause to arrest or book him," Smith said.
Immigration status is checked by Houston police only when a person is being booked into the city jail after being charged with a crime, Smith said.
Escobar, believed to be homeless himself, likely targeted victims to rob them, Los Angeles police Capt. William Hayes said.
Detectives have seized a wooden baseball bat and bolt cutters that they believe were used to bludgeon men on the beach or on the street in Los Angeles and Santa Monica, police said. All but one of the men was homeless.
Escobar was being held without bail. U.S. Immigrations and Customs Enforcement officials have filed a detainer seeking to take him into custody if he is released, the agency said.
Escobar was first ordered removed from the country in 1988 and was deported to his native El Salvador six times between 1997 and 2011, ICE said in a statement.
He was released from ICE custody last year after successfully appealing his latest immigration case, ICE said. The agency didn't indicate his current legal status.
However, Escobar has six felony convictions for burglary and illegal reentry, the agency said.
Escobar spent five years in prison for robbery starting in the mid-1990s, Hayes said. Records in Texas show Escobar has had arrests for vehicle burglary, trespassing, failure to stop, public intoxication and two assaults, most recently in November 2017. That case was a misdemeanor.
Dina Escobar's burned van was found in Galveston, Texas, a few days after she went looking for her brother. She was last seen Aug. 28, two days after her brother vanished, the statement said.
Dina Escobar's daughter, Ligia Salamanca, told KTRK-TV in Houston that her cousin, Ramon Escobar, had never come across as violent and wasn't a source of trouble for the family.
"She loved him as she would a son," Salamanca said of her mother's devotion to Ramon Escobar.
Salamanca said he had been looking for work and needed a place to stay, so he was taken in by his uncle, 65-year-old Rogelio Escobar, who also went missing.
Investigators believe Ramon Escobar used a baseball bat to bash the heads of three homeless men sleeping on downtown Los Angeles streets before dawn on Sept. 16, police said in a statement. Two died.
Two homeless men sleeping on the beach were bludgeoned in the head early on Sept. 8 and Sept. 10, leaving one in critical condition, officials said.
Another man who apparently was sleeping on the beach was found dead under the Santa Monica Pier on Sept. 20. Steven Ray Cruze Jr., 39, of San Gabriel had been beaten to death.
Authorities at first described him as homeless, but family and friends said the father of two, who loved to fish at the pier, worked on boats in neighboring Marina del Rey and sometimes camped out under the pier to avoid the long commute home.
___
Follow Weber at https://twitter.com/WeberCM .
___
Associated Press journalists Elliot Spagat in San Diego, Robert Jablon and John Antczak in Los Angeles, David Warren in Dallas and researcher Jennifer Farrar in New York contributed to this report.
Five-Times-Deported Illegal Alien Gets Life in Prison for Raping, Beating Women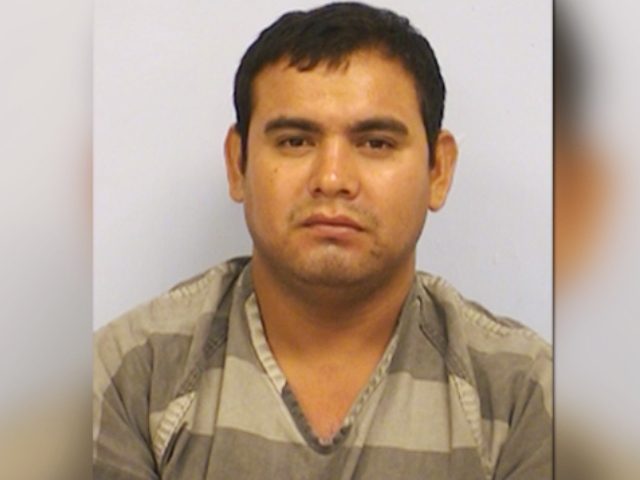 A five-time deported illegal alien accused of sexually assaulting seven women, including raping many of them and beating them, has been sentenced to life in prison.
In 2016, Breitbart Texas
reported
that 27-year-old illegal alien Nicondemo Coria-Gonzales had been arrested after being accused of raping and beating multiple women. Coria-Gonzales was deported five times before being arrested on the sexual assault charges.
Last week, the illegal alien was given a life sentence by a jury that found him guilty of sexually assaulting and attacking multiple women in the Austin, Texas, area.
Coria-Gonzales had been previously convicted for three separate drunk driving incidents. He was deported in 2012 but continued returning to the U.S. to commit more crimes. His last deportation was in August 2016.
One of the illegal alien's sexual assault victims told the courtroom during Coria-Gonzales' sentencing that the attack that she endured had made her stronger and that she had forgiven her attacker.
"I'm thankful for this storm you put me through because without it I wouldn't know my strength, my self-worth and my power," the victim said, according to the American-Statesman.
A Mexican national living in the U.S. illegally has been accused of murdering his crewmate Sunday while on a fishing boat off the coast of Massachusetts.
Authorities arrested Franklin Freddy Meave Vazquez, 27, and charged him with one count of murder and one count of attempted murder for allegedly attacking three crew members, killing one and injuring two others, with a hammer and a knife, WCVB reported.
Vazquez was one of seven crew members aboard the Captain Billy Haver, a fishing vessel sailing 55 miles off Nantucket's coast, and he ran towards one of his crewmates with a knife in one hand and a hammer in another, prosecutors say.
One of the victims said he fought off Vazquez's attack when he noticed his fellow shipmate lying on the vessel's deck in a pool of blood, the Daily Mail reported.
The illegal alien suspect allegedly attacked a third crew member before climbing up the ship's mast in an attempt to escape from the vessel while crew members tried to catch him.
The Virginia-based vessel put out a distress call Sunday afternoon, alerting two ships in the area. German cruise ship Mein Schiff 6 was the first to respond, bringing two of the victims aboard the ship for medical treatment. The cruise ship's doctor also pronounced the third victim dead.
A U.S. Coast Guard vessel was the second to respond, bringing law enforcement personnel aboard the fishing vessel to arrest Vazquez, WHDH reported.
The Coast Guard and the German cruise ship then accompanied the fishing vessel to the port of Boston, where Vazquez was placed in federal custody.
Court documents state that Vazquez had been living in the U.S. illegally and had a prior arrest in Newport News, Virginia, in March for abduction by force, intimidation, and deception.
Vazquez was then released on bond into the custody of U.S. Immigration and Customs Enforcement (ICE). ICE then released Vazquez on April 23, records show.
If convicted, Vazquez faces a maximum penalty of up to life in prison and a $250,000 fine. If he is released from prison, he would likely be released to the custody of ICE and then deported.
Mexican Cartel Tunnel Discovered at California Border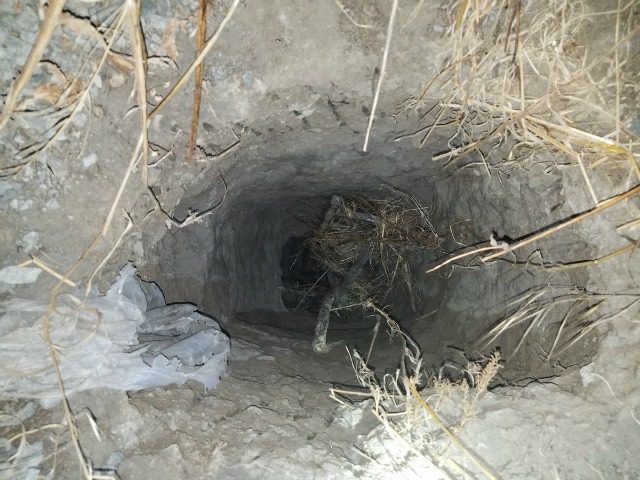 The Mexican military, in coordination with the Baja California Norte State Preventive Police (PEP), discovered a narco-tunnel leading into California late last week.
The tunnel was discovered on September 20 in the rural farming community of Ejido Jacume, located in the outskirts of Tecate–across the border from Jacumba Hot Springs, California. The tunnel was discovered after security forces received an anonymous report about the location. Authorities found the remote property with a residential structure containing the tunnel. The illicit infrastructure was operational for at least two years, according to local media reports. Officials said two weapons were located inside the residence: one rifle, and one handgun. No arrests were reported.
The cross-border tunnel was the fifth discovered during the current administration of Governor Francisco Arturo Vega de Lamadrid as part of the "Cruzada por la Seguridad, Tarea de Todos" ("Crusade for Security, everyone's task"), according to the governor's office.
Breitbart Texas reported on several incidents in the northern border region of Baja California and the United States. Police discovered a major drug lab on August 25, resulting in the seizure of four tons of methamphetamine. A fentanyl drug lab was also recently found in nearby Mexicali, where 20,000 tablets were seized along with precursor chemicals. In April 2018, a sophisticated tunnel measuring approximately 740 yards from Mexicali to Calexico, California, was discovered by the Mexican Army and Federal Police.
Robert Arce is a retired Phoenix Police detective with extensive experience working Mexican organized crime and street gangs. Arce has worked in the Balkans, Iraq, Haiti, and recently completed a three-year assignment in Monterrey, Mexico, working out of the Consulate for the United States Department of State, International Narcotics and Law Enforcement Program, where he was the Regional Program Manager for Northeast Mexico (Coahuila, Tamaulipas, Nuevo Leon, Durango, San Luis Potosi, Zacatecas.)
GRAPHIC — Mexican Army Kills 5 Cartel Gunmen near Texas Border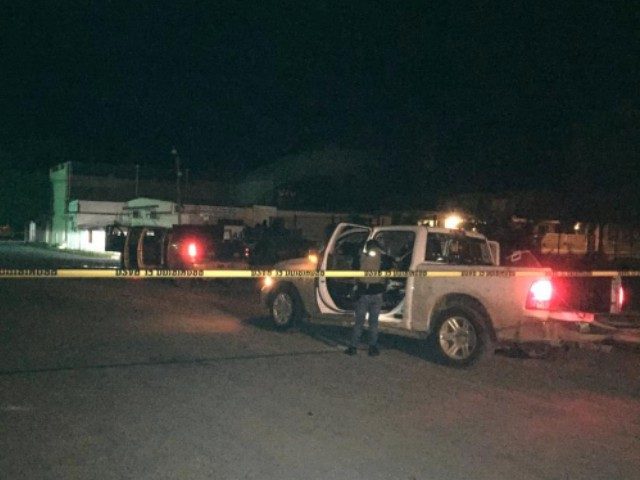 MIGUEL ALEMAN, Tamaulipas — A series of fierce gun battles between the Mexican Army and Gulf Cartel spread terror among residents of two border towns.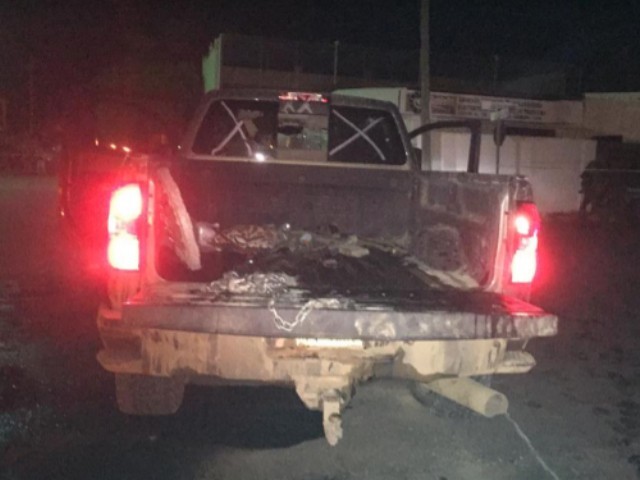 The battles took place recently in Ciudad Mier, directly south of Starr County, Texas. According to information obtained by Breitbart Texas, a military squad spotted a convoy of about 10 SUVs with cartel gunmen near the town square.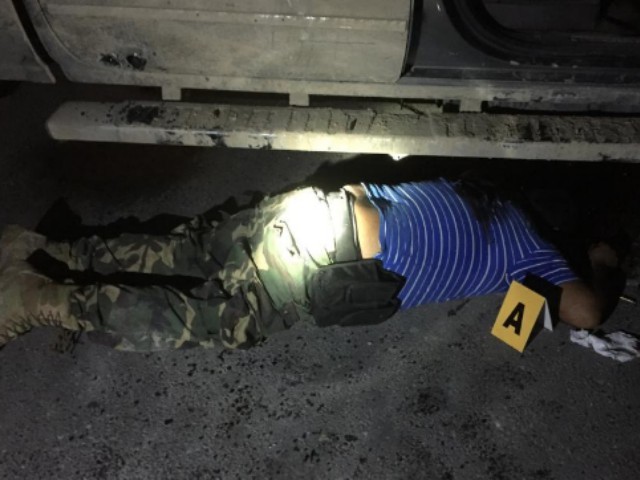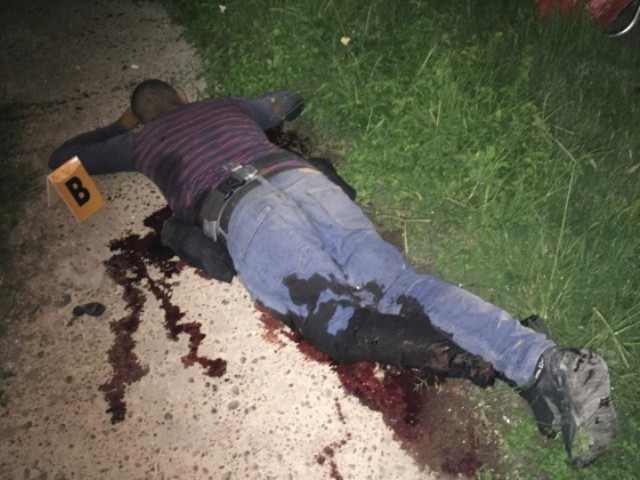 When the Mexican military tried to stop the approaching gunmen, they came under fire–leading to a fierce battle where the soldiers killed one cartel shooter as the rest managed an escape. Authorities called for reinforcements and sent a large contingent aimed at tracking down the remainders.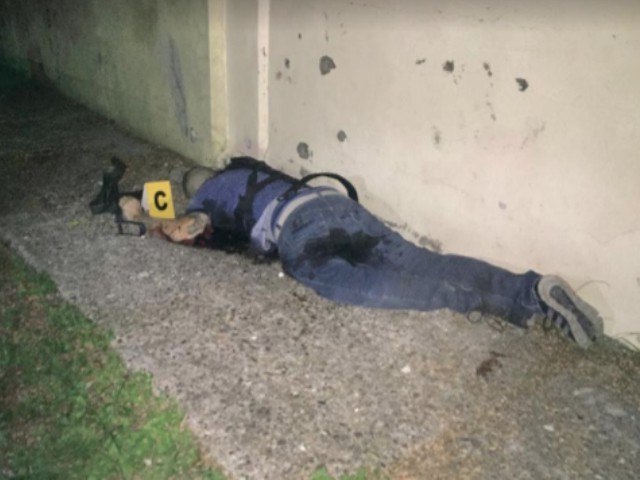 Military forces and cartel gunmen clashed once more near the town of Guerrero, also immediately south of Starr County. The large-scale gun battle killed at least four cartel men, however, residents reported finding numerous puddles of blood throughout the area and several SUVs damaged by gunfire.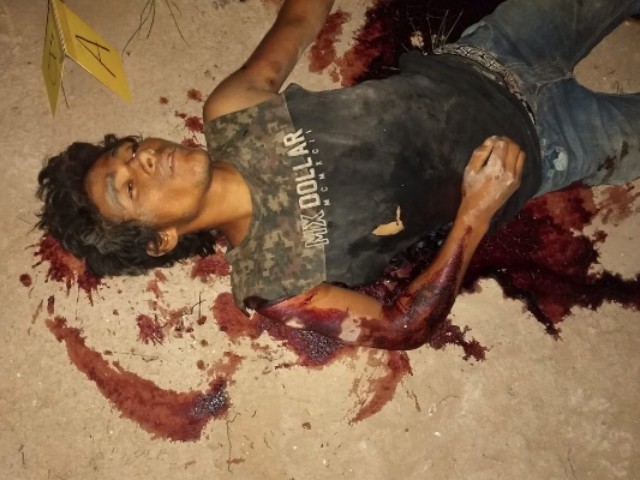 Editor's Note: Breitbart Texas traveled to the Mexican States of Tamaulipas, Coahuila, and Nuevo León to recruit citizen journalists willing to risk their lives and expose the cartels silencing their communities. The writers would face certain death at the hands of the various cartels that operate in those areas including the Gulf Cartel and Los Zetas if a pseudonym were not used.
Breitbart Texas' Cartel Chronicles
are published in both English and in their original
Spanish
. This article was written by "A.C. Del Angel" from Tamaulipas.
GRAPHIC — Mexican Cartel Kills 10 Victims in 11 Hours
Breitbart Texas / Cartel Chronicles
Out-of-control cartel violence throughout the Mexican coastal state of Michoacan recently yielded 10 murders in 11 hours. Despite regular assurances by officials, the bloodshed continues virtually unchallenged.
GRAPHIC – 7 Human Heads Dumped in Mexican Border State
Police discovered seven heads abandoned in an ice cooler Friday morning in the rural community of Bácum, Sonora–sparking fears of an escalation in an ongoing territorial cartel war.
GRAPHIC: Cartel Gunmen Carry Out Early Morning Hits in Mexican Border State
CIUDAD VICTORIA, Tamaulipas — Cartel gunmen escalated the number of executions in capital city of this Mexican border state. Hitmen began a new tactic where they are now raiding homes early in the morning. The raids are designed to surprise their sleeping victims and kill them at point-blank range.
JUDICIAL WATCH:
Tijuana Breaks All-Time Homicide Record amid Cartel War
The cartel war raging Tijuana continues with 1,789 homicides registered as of September 19, now breaking the 2017 record of 1,781.