HERITAGE FOUNDATION

: Amnesty would add 100 million more illegals and cost Legals trillions!
Deportations Off to Good Start, But Still Plenty to Go
By Howie Carr
The Boston Herald, July 7, 2017
. . .
Every time I hear one of these sob stories, I think to myself, "One down, 30 million to go!"
Take John Cunningham, the Irish illegal immigrant who lived in Brighton and claimed to be an electrical contractor, even though he had no license. Like so many illegal immigrants, Cunningham had an arrest warrant out for him when he was pinched, after he had gone on Irish TV and bragged about living here.
Back in 2003, he got a 90-day visa and then just … forgot. You can sympathize, can't you? I mean, if you get pulled over by a cop three days after your car registration expired, he'd accept that I-just-forgot excuse, right?
No, if you were lucky, you'd get a citation. If you weren't, your car might be towed and you might be taken away in handcuffs.
On this one, the headline from The Washington Post tells it all: "ICE nabs teenager hours before his senior prom."
Oh well, I'm sure they have proms in Ecuador, and if not, well, it'll always be one of the kid's fondest memories of America, along with indoor plumbing and EBT cards.
. . .
http://www.bostonherald.com/news/columnists/howie_carr/2017/07/carr_deportations_off_to_good_start_but_still_plenty_to_go
The Corner at National Review Online, July 1, 2017
http://www.nationalreview.com/corner/449169/kate-steinle-no-sanctuary-criminals
Today is Kate Steinle Day, the second anniversary of a woman's murder by a repeatedly deported illegal-alien felon nestled in the warm embrace of San Francisco's sanctuary policies. But she wasn't the first American to be killed by sanctuary-city ordinances, not even in San Francisco. In 2008 a Dreamer convicted-felon gang member protected – twice – from deportation by the city's policies murdered Anthony Bologna and his sons, Michael and Matthew. And in 2010, Drew Rosenberg was run over three times by an illegal alien with Temporary Protected Status who shortly before had been arrested – and then let go by San Francisco police – for driving without a license or insurance the wrong way down a one-way street.
And elsewhere victims have included Jamiel Shaw, Joshua Wilkerson, Dominic Durden, Brandon Mendoza, Michael Davis and Danny Oliver, and many more.
The House of Representatives finally stepped up this week by passing two bills designed to curb the special protections enjoyed by criminal aliens. The first is Kate's Law, named for s. Steinle, that lengthens the sentence for re-entry after deportation, which is already a felony. The bill, aggressively promoted by Bill O'Reilly, is mainly symbolic – the problem with illegal aliens re-entering after a formal deportation is not that the sentences were too short but that U.S. Attorneys often didn't prosecute at all. There's nothing wrong with Kate's Law, but the energy devoted to it over the past two years would have been better spent promoting broader legislation.
Legislation like the other bill passed by the House this week, the No Sanctuaries for Criminals Act. The bill is needed because the Justice and Homeland Security departments have limited ability to fight state and local nullification of federal immigration law, but Congress has more. The potential efficacy of this bill is suggested by the fact that only three House Democrats voted for it, as opposed to the 24 Democrats who voted for Kate's Law in order to pretend that they care about immigration enforcement. (Only one Republican – Justin Amash – voted against both bills.)
Judiciary Committee Chairman Bob Goodlatte shepherded these two bills, and has several other important pieces of legislation queued up, including the Davis-Oliver Act, which would tighten immigration more broadly, rather than specifically regarding sanctuary cities. But since these bills would need support from eight Senate Democrats to pass (unless the filibuster is returned to its traditional talking format rather than requiring a supermajority for almost all legislation), I don't see how they become law. When the overwhelming majority of a party's lawmakers can vote against a symbolic measure like Kate's Law because they object to the symbolism – opposition to illegal immigration – groups like the newly formed Advocates for Victims of Illegal Alien Crime (AVIAC) still have a lot of work ahead of them.
Illegal Alien Accused of Stabbing Her Four Children, Husband to Death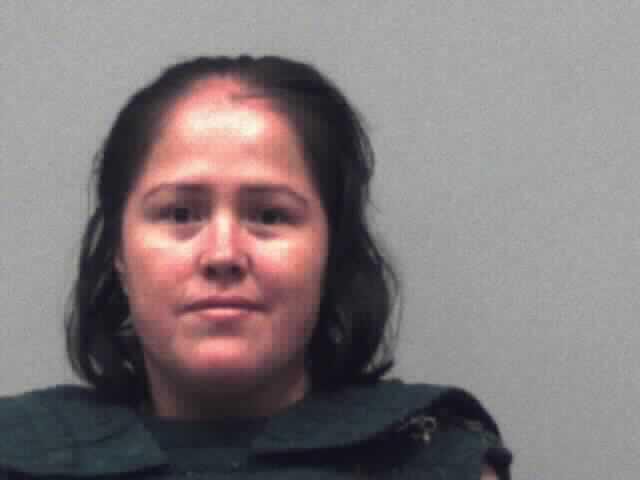 An illegal alien has been arrested after being accused of killing four of her five children and her husband in a brutal stabbing.
I
sabel Martinez, an illegal alien with an Immigration and Customs Enforcement (ICE) detainer, is accused of stabbing to death four of her children, including 2-year-old Axel, 4-year-old Dillan, 7-year-old Dacota and 10-year-old Isabela Martinez, and her husband, 33-year-old Martin Romero, according to the Atlanta-Journal Constitution.
Martinez also allegedly stabbed her fifth child, 9-year-old Diana Romero, but after being airlifted to the hospital following the stabbing incident, she is expected to survive, according to authorities.
According to police, Martinez went on the stabbing spree against her own family in the middle of the night, around 2 a.m. and 4 a.m.
"What prompts a person to take the life of such innocent children and her spouse is something we may never understand," Gwinnett County police said in a statement. "This is a horrendous crime not only for the victims but for the extended family, neighborhood and community. We are hoping and praying that the remaining victim survives his/her injuries and makes a full recovery."
In a write-up for the New York Times on the brutal crime incident, mainstream media reporters called the accused killer a "Georgia woman," glossing over the fact that she had been placed on an immigration hold.
In accordance with ICE policy, only illegal aliens can be hit with a detainer. But, the Times tried to bury the hold, slipping it into one statement reading "She was also being held for Immigration and Customs Enforcement, officials said."
Martinez is being charged with five counts of malice murder, five counts of murder, and six counts of aggravated assault. Martinez remains in local custody, but should she ever be let out, she will be turned over to ICE officials for prosecution and deportation.
John Binder is a reporter for Breitbart Texas. Follow him on Twitter at
@JxhnBinder
.
Mother: 'My Son Is Dead Because Politicians…Put Illegal Aliens Ahead of American Citizens'
(CNSNews.com) – "My son is dead because politicians and local jurisdictions have put illegal aliens ahead of American citizens," a grieving mother told a gathering at the National Press Club on Tuesday.
Maureen Maloney, whose son was killed in August 2011 by a drunken, unlicensed undocumented immigrant, was addressing parents and relatives of Americans who have been victimized by people who came to this country illegally.
"Sadly, more often than not, our legal system holds the criminal aliens less accountable than Americans, leaving families being victimized," Maloney said. "Matthew paid the ultimate price. I am permanently separated from my son."
She called it "outrageous" that some politicians and judges "are willing to protect the illegal aliens at the expense of American citizens."
Maloney was speaking at the launch of a group called
Advocates for Victims of Illegal Alien Crime (AVIAC)
, which represents people like herself who have lost loved ones because of the actions of illegal aliens. The group will focus on legislation, education and public policy.
Rep. Steve King (R-Iowa), the guest of honor at the AVIAC launch, is a longtime advocate of the rule of law:
"These families are the equivalent of Gold Star Families," King said. "They've lost their loved ones because we didn't do our job in enforcing the law."
King said the U.S., under President Trump, is now "on the cusp" of restoring the rule of law:
"Eisenhower enforced immigration law well. Each succeeding president enforced it less and less, until we got to Barack Obama, who simply said, I have prosecutorial discretion; I'm going to decide not to enforce whole vast areas of the law, and I'm going to reward lawbreakers because what, it helps him politically? That seems to have been the equation.
"And so now this contempt for the rule of law – this demand where people come to the streets and they say, 'I demand a path to citizenship because I want to be an American.' Well that's not good enough. You have to also abide by our laws. If you're a confessed law-breaker, don't be pressing this society for us to grant you amnesty."
King noted that the law requires people in the country illegally to be placed in removal proceedings. But that doesn't happen in so-called sanctuary cities, where local authorities are directed not to cooperate with federal immigration officials.
Five days after taking office, President Donald Trump issued an
executive order on immigration
, saying that sanctuary jurisdictions "have caused immeasurable harm to the American people and to the very fabric of our Republic."
Among other things, Trump said sanctuary jurisdictions that willfully flout immigration law would not be eligible to receive federal funds. A federal judge in California
later blocked that provision
, saying: "The Constitution vests the spending powers in Congress, not the President, so the (Executive) Order cannot constitutionally place new conditions on federal funds."
But this week, the House is going to fix that problem by taking up two pieces of legislation: Kate's Law, named after Kate Steinle, the young San Francisco woman gunned down by an illegal immigrant who had been deported multiple times; and the No Sanctuary for Criminals Act.
Kate's Law raises the maximum sentence for criminal aliens who illegally re-enter the United States.
The No Sanctuary for Criminals Act prohibits state and local government from implementing policies that help illegal immigrants avoid deportation by stopping the police from cooperating with federal immigration authorities. It also makes jurisdictions that break this law ineligible for certain Justice Department grants and Homeland Security grants, Rep. Martha Roby (R-Ala.) told a news conference on Tuesday.
"Cities, counties and states that refuse to cooperate with the federal agencies to enforce laws of this country should not be rewarded with taxpayer dollars intended to facilitate law and order," Roby said. "Sanctuary cities are magnets for illegal immigrants, including some dangerous people with criminal records."
President Trump on Wednesday morning retweeted a Fox News report about the House taking up the immigration legislation. Today (June 28) at 3 p.m., Trump is scheduled to meet with Americans who have been victimized by illegal aliens, as he urges the House to pass Kate's Law and the No Sanctuary law.
GRAPHIC: 74 Killed in Weeks-Long Cartel War near Texas Border
REYNOSA, Tamaulipas — The raging cartel war for control of this city resulted in at least 74 officially-counted murders. Many more victims have been incinerated just south of the Texas border.
MANHUNT: Previously Deported MS-13 Gang Member Allegedly Murdered Girlfriend
HOUSTON, Texas — Law enforcement officials in the Houston area are searching for a previously deported MS-13 gang member wanted in connection with the murder of his female companion. The murder victim is also the mother of the suspect's child.
OPEN BORDERS:
HOW THE BANKSTER-FUNDED DEMOCRAT PARTY NEARLY DESTROYED THE GOP, THE AMERICAN WORKER and then AMERICA!
MEXICANS JUMP AMERICA'S OPEN & UNDEFENDED BORDERS AMNESTY
"Even though it has gone virtually unreported by corporate media,

Breitbart

News

has extensively documented the Clintons' longstanding support for "open borders." Interestingly, as the

Los

Angeles

Times

observed in 2007, the Clinton's praise for

globalization and open borders

frequently comes when they are speaking before a wealthy foreign audiences and donors."
THE LA RAZA MEXICAN DRUG CARTELS
BEFORE AND AFTER BARACK OBAMA'S 8 YEARS OF SABOTAGE OF AMERICAN'S HOMELAND SECURITY
MEXICO WILL DOUBLE AMERICA'S POPULATION
THE COUNTY OF LOS ANGELES ALONE HANDS MEXICO'S ANCHOR BABY BREEDERS MORE THAN ONE $$$$ BILLION U.S. DOLLARS PER YEAR…. MORE THAN THE ENTIRE COUNTRY OF MEXICO HANDS THEIR OWN!
How many illegals looting or committing crimes in your county U.S.A.?
IMMIGRANT SHARE OF ADULTS QUADRUPLED IN 232 COUNTIES
"More than 728,000 illegal immigrants have been shielded from being deported and
granted work permits through President Barack Obama's 2012 executive amnesty
program, according to the Migration Policy Institute."
MEXICO ANNOUNCES CONTROL OF CALIFORNIA ACCOMPLISHED.
California State Senate President Pro Tem Kevin De Léon (D-Los Angeles) said last Tuesday that "half his family" was in the country illegally, using false documents, and eligible for deportation under President Trump's new

executive order

against "sanctuary" jurisdictions.
"The American Southwest seems to be slowly returning to the jurisdiction of Mexico without firing a single shot." --- EXCELSIOR --- national newspaper of Mexico
BELOW LINK IS TO THE LA RAZA "THE RACE" MEXICAN FASCIST SEPARATIST MOVEMENT (WARNING! GRAPHIC!)
They claim all of North America for Mexico!
OPEN BORDERS and HEROIN: AMERICAN POLITICIANS PARTNER WITH THE LA RAZA MEXICAN DRUG CARTELS!
CAUTION!
HERE IS THE MEXICO POURING OVER OUR OPEN AND UNDEFENDED BORDERS AND HAULING BACK BILLIONS FROM HEROIN SALES!
GRAPHIC IMAGES of America coming under Mex Occupation
The NARCOMEX drug cartels now operate in all major American cities and haul back to NARCOMEX between $40 top $60 BILLION from sales of HEROIN!
\
US hospital visits due to opioid issues top one million a year
By Genevieve Leigh
21 June 2017
A

report

issued Tuesday by the Agency for Healthcare Research and Quality (AHRQ) shows that there were 1.27 million emergency room visits or inpatient stays for opioid-related issues in 2014, the latest year for which there is sufficient data. This represents a 64 percent increase for inpatient care and a 99 percent hike in emergency room treatment compared to figures from 2005.
Aside from the overall skyrocketing of hospital visits, the report found that the previous discrepancy between males and females in the rate of opioid-related inpatient stays in 2005 has disappeared. The rate of female hospital visits has now caught up to that of males.
Another significant finding is that from 2005 to 2014, the age groups with the highest rate of opioid-related inpatient stays nationally were 25–44 and 45–64 years—in other words, adults in their prime working years, not adolescents. The highest rate of opioid-related Emergency Department (ED) visits was among those aged 25–44 years.
This mirrors another recent report, which found that death rates have risen among the same age group, 25–44, in every racial and ethnic group and almost all states since 2010, likely driven in part by the opioid epidemic.
Using a patient's area code to estimate the income range of people affected, the researchers were also able to report on differences between the rich and the poor. The results showed that rates of hospital admission or emergency room visits were higher in poorer neighborhoods, but that the increases were uniform, between 75 percent and 85 percent over the 10-year period, across all income ranges.
At the top of the national list for inpatient opioid care is Maryland, which recorded nearly 404 admissions per 100,000 residents. The state, which has been rocked by the epidemic in recent years largely due to the spread of the synthetic opioid fentanyl, has seen a quadrupling of opioid-related deaths since 2010. Baltimore City alone saw 694 deaths from drug and alcohol-related overdoses in 2016—nearly two a day.
Following Maryland, the top 10 states with the highest rate of opioid-related hospital admissions in 2014 were Massachusetts, Rhode Island, New York, West Virginia, Connecticut, Washington, Oregon, Illinois and Maine.
There was substantial state-to-state variation in the findings. States such as Texas, Nebraska and Iowa, for example, are reporting substantially lower rates of hospital admissions than others, which coincides with the unevenness between states in the number of overdose deaths in 2016.
This unevenness may reflect, in part, the ways in which the more potent opioid, fentanyl, has spread throughout the country. The historical divide in the nation's heroin market between powdered heroin in the East and black tar heroin from Mexico in the West means that fentanyl has been somewhat restricted to certain areas, particularly in the Appalachian and Northeast region.
This does not mean that the opioid epidemic is less severe in the areas with lower hospital visits and deaths rates, only perhaps less deadly. If drug production and distribution makes a shift in the West from black tar to powdered heroin, there will likely be a rise in the use of fentanyl along with it, and consequently the death toll would rise to East Coast levels.
Additionally, the lower rate of hospital visits in rural areas is often due to a lack of access to medical care. Rural areas have even fewer resources to deal with the drug epidemic than their urban neighbors.
Katherine, who works for a nonprofit effort in rural Michigan relating to substance abuse, spoke to WSWS reporters about the unique challenges that face rural areas: "I work in a small rural community with quite a significant opiate crisis just as it is in urban areas. In our county, we don't have any treatment options. We have one clinic that is limited in what they can do, and it is always at capacity. They [addicts] have to go out of county for treatment, which is about 90 miles away, and there is typically a wait list in these places that are all in major cities. Every place is pretty much running at max capacity all the time."
If users decide they need help in a rural town it is very likely they will have to wait 72 hours or more before they can get a bed in a rehab, or in a detox facility. Katherine commented on the further challenges that this poses to addicts seeking recovery help: "Around here, if they [a user] are at a point when they are ready—which is a big step and where they often feel very vulnerable—they are basically told to continue using at their regular dosage until something opens up. ... To be told something like that I think makes them lose hope that there is a way out of addiction."
The obstacles facing workers in the cities are different, but no less severe. Laura, who works in an adult intensive care unit (ICU) in Boston, told the WSWS: "Honestly, one of the hardest things is, even when patients bring themselves in, they have a tendency while detoxing to become verbally or psychologically abusive out of desperation. A detox that ends up in the ICU, which is usually alcoholics because the DTs are life-threatening, is a lot of work. With understaffing in hospitals being what it is, it's kind of a nightmare."
Drug users who voluntarily enter the emergency room are almost always looking for a safe place to detox, an extraordinarily painful and traumatic process. Patients going through withdrawal from opioids experience vomiting, uncontrollable shaking, sweating, cramping, diarrhea, insomnia, anxiety, intense cravings, etc.
Most hospitals do not have options for patients who wish to detox. Some doctors are actually authorized to prescribe patients an additional drug called suboxone to help with the symptoms. However, without support and supervision this treatment option often proves to be a futile and even dangerous one. Reports of suboxone abuse, and even overdoses, have spiked significantly since the onset of the crisis.
Laura explained the limitations that exist even for hospitals that provide resources for detox: "We have a detox unit. But it can't do much for patients who are acutely withdrawing. If they score over a certain number on the scales that we use, they get transferred to the regular hospital units. And we don't have addiction training. … Addicts are a underserved and vulnerable population."
Health care workers in both rural and urban areas express frustration over the seemingly endless crisis. The sheer breadth of the opioid epidemic is astounding. It has bled into nearly every major social challenge of the day, putting a strain not only on hospital and emergency workers, but also on social welfare programs, the education system, mental health facilities, child care workers and more. This creates a situation where the drug epidemic, itself the product of a diseased social order, becomes a major contributor to its further decay.
The capitalist system as a whole is the source of the drug abuse epidemic, as any combination of the various strands of social ills affecting an individual could lead to substance abuse and addiction. The scope of the crisis represents a very complex manifestation of the problems created by a society in which every aspect of life is subjugated to private profit and where only an infinitesimal fraction of the resources available are directed to meet social need.
Katherine in Michigan touched on this reality in her comments to the WSWS: "I think that there are so many people who are suffering, experiencing poverty and extreme hardship, or who are encountering prejudice and oppression, and these factors are all compounding to create the basis for the drug epidemic to flourish. It is such a multifaceted issue. People are feeling extremely helpless watching the events in society and the political situation, and it is almost like a building up of unrest
Finally, Common Sense on Immigration:
Kate's Law Passed by House of Representatives
By Jon Harris
Washington Examiner, June 30, 2017
The House also passed a bill to pull federal funding for certain programs away from "Sanctuary Cities." Named as the "No Sanctuary for Criminals Act," the bill would cut federal grants to states and "Sanctuary Cities" that refuse to cooperate with law enforcement carrying out immigration enforcement activities.
This win is only half the battle. Both bills will face substantial opposition in the Senate from the Democratic side of the aisle who successfully blocked Kate's Law last year. The Senate Republicans will need all their members and at least eight Democrats to vote with them to assure Kate's Law as well as the No Sanctuary Law will pass. It will be a steep hill to climb.
. . .
http://www.washingtonexaminer.com/finally-common-sense-on-immigration-kates-law-passed-by-house-of-representatives/article/2627575
EVANSTON, ILLINOIS surrenders

to LA RAZA
THE MEXICAN OCCUPATION and LA RAZA SUPREMACY EXPANDS BORDER TO BORDER!
A municipality just outside Chicago, Illinois has now pledged itself to be a home for illegal aliens who want to be shielded from federal immigration law, officially claiming the mantle as a sanctuary city.