Nationwide Manhunt for Three Illegal Aliens Accused of Kidnapping, Raping Teen Sisters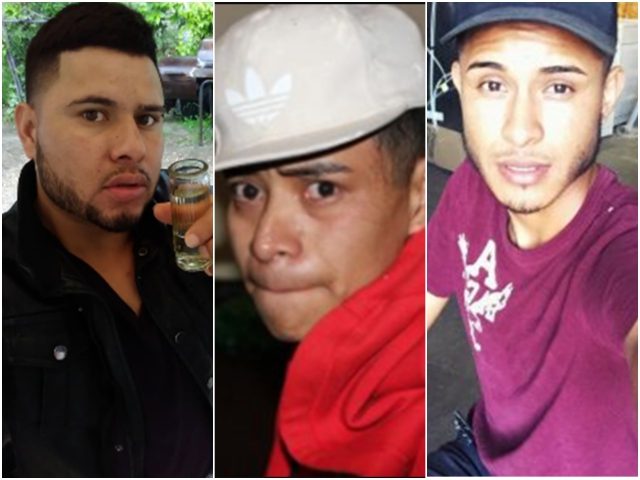 A nationwide manhunt is underway for three illegal aliens who are accused of kidnapping and raping two underage, teenage sisters in Bowling Green, Ohio.
According to WISTV10, four illegal aliens are alleged to have kidnapped and raped a 13-year-old girl and her 14-year-old sister at a Days Inn near Wooster Street in Bowling Green.
The teen sisters allegedly escaped the four illegal aliens after being held against their will and sexually assaulted, and were quickly taken to the hospital by their mother and stepfather.
Already in custody is 24-year-old illegal alien Simon Juan Thomas from Guatemala. Thomas was arrested and charged by Bowling Green Police with raping minors and is currently imprisoned on a $50,000 bond.
Meanwhile, the other three illegal aliens remain on the run with Bowling Green Police officials saying they believe the men have fled the region.
The three illegal aliens wanted are:
David Ramos Contreras
Arnulfo Ramos
Juan Adiel
Police say 27-year-old Contreras is from Mexico, while Adiel had been using a fake ID that claimed he was a legal resident of Fellsmere, Florida. All four illegal aliens were using fake IDs, according to police.
Police are asking the public to focus on the photos of each illegal alien, rather than their names, as they are unclear whether these names are real or fake.
Two of the illegal aliens allegedly worked as drywallers while the other worked at Greenline Foods in Bowling Green.
Police are advising anyone with information on the whereabouts of the men are to contact the Bowling Green Police Division at 419-352-1131, Wood County CrimeStoppers at 1-800-54-CRIME, or a local law enforcement agency.
Anyone with information on the whereabouts of the men is allowed to stay anonymous and are eligible for an up to $1,000 reward should the information provided lead to the arrest and conviction of any of the suspects.
OPEN BORDERS: The Democrat Party's Weapon of Mass Destruction on the American Worker
"Los Angeles saw all crime rise in 2015: violent crime up 19.9 percent, homicides up 10.2 percent, shooting victims up 12.6 percent, rapes up 8.6 percent, robberies up 12.3 percent, and aggravated assault up 27.5 percent,"Landry said."
HOW "CHEAP" IS ALL THAT INVADING "CHEAP" LABOR?
Natalio Vitervo-Vasquez was deported twice but returned to provide "cheap" labor. He can't read or write and raped his 10-year-old daughter.
"Prosecutors say the girl, who was 11-years-old at the time, went to a medical center where it was determined she was pregnant. Officials say she would have conceived the child at ten years of age."
MEX GIVES 7-YEAR-OLD CHILD HERPES AFTER REPEATEDLY RAPING HER
"The molestation was reported after the child was taken to a hospital for an outbreak of g enital h erpes early this month. When asked how she might have contracted the disease, the child claimed that Morales had molested her "a lot of times."
"The legal age of sexual consent in Mexico is 12 years old. Sex with children at this age and younger is socially acceptable in Mexico. For example: A Mexican Lopez-Mendez pleaded guilty to sexual assault on a 10-year-old-girl in West Virginia." FROSTY WOOLDRIGE
AMERICA vs MEXICO: CLASHING CULTURES
By Frosty Wooldridge
Mexicans cheat, distribute drugs, lie, forge documents, steal and kill as if it's a normal way of life. For them, it is. Mexico's civilization stands diametrically opposed to America's culture.
The legal age of sexual consent in Mexico is 12 years old. Sex with children at this age and younger is socially acceptable in Mexico. For example: A Mexican Lopez-Mendez pleaded guilty to sexual assault on a 10-year-old girl in West Virginia.
THE GRUESOME MS-13 GANGS FROM
LOS ANGELES: THEIR MURDER, RAPE,
AND CRIME TIDAL WAVE IN AMERICA'S
OPEN BORDERS
The illegal stabbed her to death with a screwdriver and then ran her over with her car.
THE ILLEGALS' AND THEIR CRIME TIDAL WAVE!
Heather Mac Donald of the Manhattan Institute has testified before a Congressional committee that in 2004, 95% of all outstanding warrants for murder in Los Angeles were for illegal aliens; in 2000, 23% of all Los Angeles County jail inmates were illegal aliens and that in 1995, 60% of Los Angeles's largest street gang, the 18th Street gang, were illegal aliens.
ILLEGAL RAPES 9 YEAR-OLD STEPDAUGHTER
8 Alleged Gang Members Arrested For Kidnap And Rape For 2 Teen Girls
Border Patrol Arrests Gang Members, Child Molesters in South Texas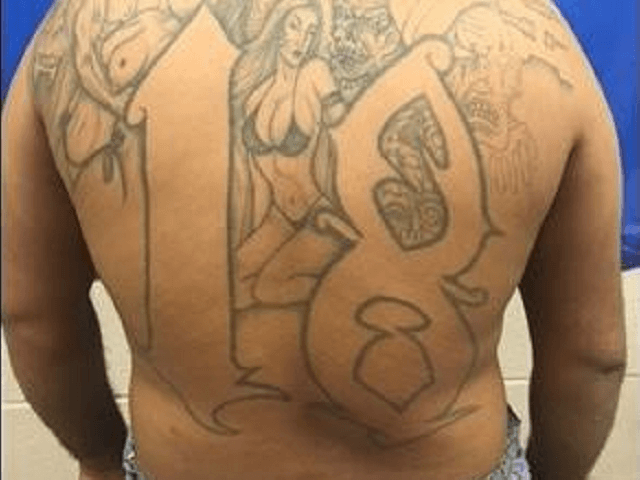 Border Patrol agents in the Rio Grande Valley Sector stopped five illegal immigrants from successfully making their way back into the U.S. The agents arrested two 18th Street gang members, two child molesters, and a man previously charged with felony sexual contact.
In a series of separate incidents, Border Patrol agents kept numerous criminal aliens from successfully re-entering the U.S. after previous removals, according to U.S. Customs and Border Protection officials.

Agents arrested two 18th Street gang members in separate incidents in South Texas. In the first, Rio Grande City Station agents arrested a Honduran man near Roma. Elsewhere, Kingsville Station agents arrested a Salvadoran man about 80 miles inland, near Sarita. In both cases, biometric background investigations revealed the two men were members of the violent 18th Street gang.
In Donna, Texas, Weslaco Station agents apprehended a Mexican national after he illegally crossed the border. When agents investigated the man's records, they discovered a 2007 conviction in Hidalgo County, Texas, for indecency with a child. He received a three-year prison sentence for his crime.
Further up the highway, agents at the Falfurrias Station came across a Guatemalan national illegally present in the U.S. The agents conducted a background check which revealed a 2004 conviction in Redwood City, California, for sex with a minor. The California court sentenced the criminal alien to 45 days in jail and three years of probation.
Agents assigned to the Rio Grande City Station arrested a Salvadoran man after he illegally crossed the border. The agents transferred the Salvadoran national to the station for processing where they learned the man had been arrested by the Saint Paul Police Department in Minnesota for felony sexual contact in the third degree. A court convicted the foreign national to three years in prison and placed him on probation for 15 years.
Agents processed all of the criminal aliens and turned them over to Homeland Security Investigation who will hold them for prosecution on immigration violations. Illegal re-entry after removal is a felony punishable by a prison sentence of up to 20 years. Their previous orders of removal will also be reinstated, officials said.
Bob Price serves as associate editor and senior political news contributor for Breitbart Texas. He is a founding member of the Breitbart Texas team. Follow him on Twitter
@BobPriceBBTX
,
GAB
, and
Facebook
.
WHAT ABOUT THE CHILDREN OF LEGALS LEFT ORPHANED DUE TO A MEX MURDER???
Instead Francis Hernandez, an illegal alien driving 81 miles an hour, slammed into a pickup truck, killing the two women inside, and smashing it through the glass wall of the Baskin Robbins.
Francis Hernandez had been arrested 16 times in 5 years without ever being turned over to immigration authorities. That failure to enforce immigration law separated a little boy from his family forever. DANIEL GREENFIELD – FRONTPAGE