L.A. Sheriff's Department Seizes Over 520 Guns from Felon's Home
The Los Angeles County Sheriff's Department seized over 520 guns from the home of 60-year-old Manuel Fernandez last week.
Fernandez is a felon who got the attention of the sheriff's department after a neighbor tipped them off to a large number of guns in his possession.
ABC News reports that deputies found 432 guns at Fernandez's home the first day they searched. Upon returning a second day they discovered 91 additional firearms and another 30 "at the home of a woman connected to Fernandez."
The sheriff's department apprehended Fernandez and released a statement saying he was "arrested for being a felon in possession of firearms and a felon in possession of ammunition."
They made clear that the size of the cache of firearms necessitated involvement of other law enforcement agencies as well: "Due to the large number of firearms recovered, detectives enlisted the assistance of the Federal Bureau of Alcohol, Tobacco, and Firearms (ATF) for tracing the purchase origination of the weapons. Agents from both the California Department of Justice and ATF will be providing resources as the case continues through the court process."
Fernandez was "booked at Palmdale Sheriff's Station on charges of Felon in Possession of Firearms, Possession of an Assault Rifle, Felon in Possession of Ammunition, and Possession of Large Capacity Magazines." He is out on bond and scheduled for a July 9 court appearance.
AWR Hawkins is an award-winning Second Amendment columnist for Breitbart News, the host of the Breitbart podcast Bullets with AWR Hawkins, and the writer/curator of Down Range with AWR Hawkins, a weekly newsletter focused on all things Second Amendment, also for Breitbart News. He is the political analyst for Armed American Radio. Follow him on Twitter: @AWRHawkins. Reach him directly at awrhawkins@breitbart.com. Sign up to get Down Range at breitbart.com/downrange.
GRAPHIC: 9 Women Murdered in 2 Weeks by Cartel Gunmen in Mexican Border State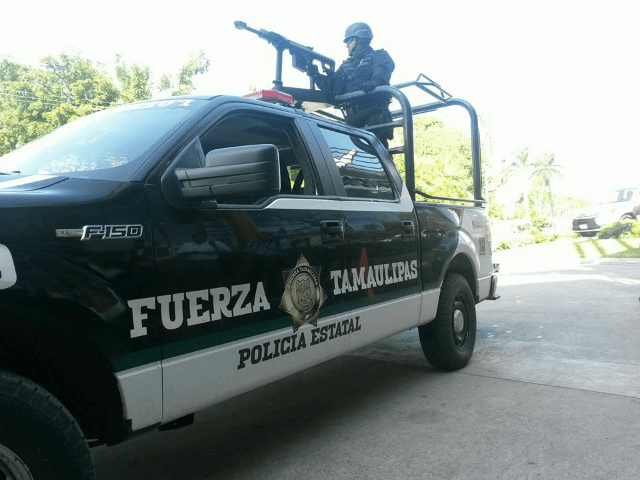 CIUDAD VICTORIA, Tamaulipas — The cartel violence taking place in the central part of this border state continues after the executions of nine women in a two-week time span. The victims were killed by different means and apparent motivations.
Some of the female victims were kidnapped, tortured and executed; one of them was pregnant at the time of her death. Some victims were incinerated while others have simply disappeared without a trace.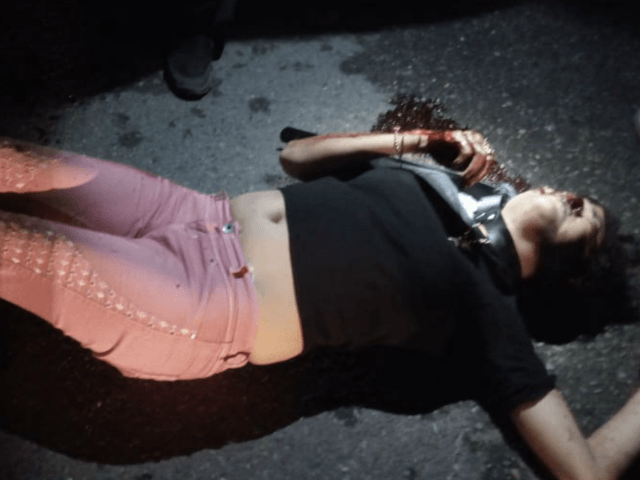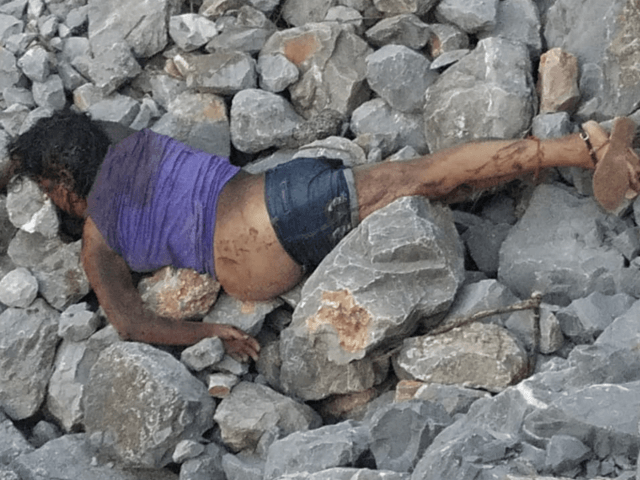 The six women worked at a roadside restaurant where they tended to truck drivers and passing motorists. The victims were found near the kilometer 10 marker on the highway to Rumbo Nuevo. Authorities later revealed a team of gunmen pulled up to the restaurant, tortured them, and eventually shot them in the head. The case continues to be listed under investigation without a motive or suspected organization.
The second case took place on June 8, in the municipality of Padilla. There, locals reported the execution of two women whose remains were found inside a Toyota minivan set on fire. Tamaulipas authorities were only able to recover two skulls and bone fragments.
The two victims were identified as Marisela Perez Rodriguez and Fernanda Salinas Perez; allegedly part of a drug cartel in Tamaulipas. The women were kidnapped by a rival one week before prior.
The ninth victim was discovered last week in Ciudad Victoria when cartel gunmen left the body of a young woman inside a 2011 Chevrolet compact. The car was parked in a busy area, not far from the city's downtown. The victim was shot at least twice with a .45 caliber handgun. Her identity remains unknown.
Cartel executions in the central part of Tamaulipas continue to escalate as rival factions of Los Zetas fight for territorial control.
Editor's Note: Breitbart Texas traveled to the Mexican States of Tamaulipas, Coahuila, and Nuevo León to recruit citizen journalists willing to risk their lives and expose the cartels silencing their communities. The writers would face certain death at the hands of the various cartels that operate in those areas including the Gulf Cartel and Los Zetas if a pseudonym were not used.
Breitbart Texas' Cartel Chronicles
are published in both English and in their original
Spanish
. This article was written by "Francisco Morales" from Tamaulipas.
THE GRUESOME VIOLENCE OF THE MEXICAN… over, under and in our open borders.
Murder victim 'was beaten with aluminum baseball bats, suffocated with a plastic bag over his head, then dismembered and barbecued'
This point is underscored by data cited by the DOJ for Texas's criminal justice system. According to the DHS and the Texas Department of Public Safety, over 251,000 criminal aliens have been booked into local Texas jails between June 1, 2011, and April 30, 2018. They have been charged for a total of 663,000 offenses including:

(THIS IS TX ALONE, NOT THE WHOLE COUNTRY!)
1,351 homicides;

7,156 sexual assaults;

9,938 weapons charges;

79,049 assaults;

18,685 burglaries;

79,900 drug charges;

815 kidnappings;

44,882 thefts;

4,292 robberies.
Graphic: Cartel Gunmen Dump Bodies of Six Women into Ravine in Mexican Border State
CIUDAD VICTORIA, Tamaulipas — The ongoing fight for territorial control between rival cells of the Cartel Del Noreste (CDN or Northeast Cartel) and Zetas Vieja Escuela escalated over the weekend in the capital of this border state. Officials found six women — executed at the hands of the cartel and subsequently thrown into a deep ravine. Two of the victims were pregnant.
Dozens charged with conspiring to launder drug cartel money
33 pounds of fentanyl is seized in Boston - enough to wipe out all of Massachusetts - as drugs ring with direct links to Mexico's Sinaloa cartel is disrupted
Enough Fentanyl to Kill Millions Found En Route to U.S. South of Border
A traffic stop led Mexican authorities to seize enough fentanyl to kill millions of people as well as almost 1,000 pounds of crystal methamphetamine and other drugs that were headed to the California border.
GRAPHIC — Mexican Cartel Cuts Out Living Victim's Heart near Acapulco
A group of cartel gunmen fighting for control of a Mexican coastal state cut out the heart of one of their living victims while another was beheaded. The violence took place not far from the beach resort cities of Acapulco and Ixtapa Zihuatanejo, Guerrero.
At least five suspected cartel gunmen were captured in Baja California Sur on January 29 after firing upon and attempting to flee Mexican Marines and local police.
Maybe that border fence would help Mexico, too