"Our entire crony capitalist system, Democrat and Republican alike, has become a kleptocracy approaching par with third-world hell-holes. This is the way a great country is raided by its elite." ---- Karen McQuillan AMERICAN THINKER
702,000 Overstay Visa Nearly Two Decades after Terrorists Did it to Execute 9/11
Judicial Watch Corruption Chronicles
'2019 is going to be the most vitriolic year in American politics since the Civil War': Steve Bannon issues a stark warning for the nation ahead of what he predicts will be a tumultuous 12 months for Trump
Former White House counselor Steve Bannon cited the multiple investigations into President Trump as one of the reasons 2019 will be full of vitriol
Trump is facing probes from the special counsel's office, the Southern District of New York, and House Democrats
'I think that 2019 is going to be the most vitriolic year in American politics since before the Civil War,' Bannon told CBS News
He said House Democrats could use the probes as a weapon against Trump
He also predicted Trump would run for reelection and win
'I happen to think now, the president is going to run again in 2020 and I think he'll win. I think he'll win bigger than he won in 2016,' Bannon said
Former White House counselor Steve Bannon predicted this year will be 'the most vitriolic year in American politics since the Civil War' because of the investigations into President Donald Trump.
Bannon cited the upcoming release of special counsel Robert Mueller's Russiaprobe, the investigation of Trump's businesses from the Southern District of New York attorney's office, and House Democrats' plans for probes of the administration as the reason for the forthcoming chaos.
'I think that 2019 is going to be the most vitriolic year in American politics since before the Civil War,' Bannon told CBS News in an interview that aired Sunday. 'And I include Vietnam in that. I think we're in, I think we're in for a very nasty 2019.'
Former White House counselor Steve Bannon cited the multiple investigations into President Trump as one of the reasons 2019 will be full of vitriol
President Trump is the focus of three federal probes plus investigations from House Democrats
Bannon, who served as chief strategist for the Trump White House before then-chief of staff John Kelly forced him out, predicted a tough few months ahead for the president with the pressure of the investigations increasing on him and his administration.
'I think the next 90 days to four months is going to be a real meat grinder,' he said. 'I mean, the pressure on the president is coming from many different angles.'
President Trump indicated the investigations were on his mind Sunday morning when tweeted on the matter - one of his favorite subject to rage about on social media.
'The only Collusion with the Russians was with Crooked Hillary Clinton and the Democratic National Committee...And, where's the Server that the DNC refused to give to the FBI? Where are the new Texts between Agent Lisa Page and her Agent lover, Peter S? We want them now!,' he wrote.
It's unclear what the president meant by new texts between FBI agents Lisa Page and Peter Strzok. The two agents - who were working on the Russia investigation and having an affair - had texted of their hopes Trump would lose the election.
Trump previously has accused the bureau - without proof - of deleting messages between the two.
However, the Justice Department's inspector general, in a report released Thursday, found no evidence the FBI intentionally destroyed text messages between Strzok and Page.
The IG could not recover any texts from the phones assigned to the two agents because, by the time investigators requested the devices, they had been reset for others to use the
The inspector general faulted an FBI-wide software failure that resulted in large portions of FBI text messages not being archived, the Associated Press fact checker found.
The president has previously accused Clinton and the DNC of collusion with Russia, again without proof.
He is believed to be referring to the unverified Steele dossier.
The dossier, put together by former British spy Christopher Steele and paid for by a research firm that also did work for the Democratic National Committee, offered unverified allegations Trump was vulnerable to blackmail from Russia and had engaged with 'golden showers' with prostitutes during a 2013 trip to Moscow for the Miss Universe pageant.
Meanwhile, President Trump is the focus of three federal investigations: Mueller's probe of whether or not the Trump campaign colluded with Russia in the 2016 election and two investigations being run out of the Southern District of New York: one focusing on the hush money payments made or arranged by then-Trump personal attorney Michael Cohen, and another examining the flow of foreign money to the Trump inaugural committee.
Mueller is expected to wrap up his report in the coming months, Cohen is reported to be giving additional information to New York prosecutors in regards to Trump business dealings and House Democrats have opened multiple probes into the administration - not just Russian interference with the 2016 election but also the president's immigration policy security clearances for administration staff, and possible conflicts of interest.
Bannon also predicted Democrats would 'weaponize' any and all of investigations against the president.
'I think you've already seen it from what the Democrats, some of these reports they've been dropping here without telling anybody. I think that now they control the House they can weaponize this, they could weaponize the Mueller report,' he said.
House Democrats have said they want Mueller's report to be made public. The special counsel's only obligation is to file his findings with the Justice Department, which decides what to with it from there.
House Intelligence Committee Chairman Adam Schiff on Sunday vowed to subpoena the report, bring Mueller in to testify before Congress and take the Trump administration to court if the findings aren't made public.
'We are going to get to the bottom of this,' Schiff said on ABC's 'This Week.' 'We are going to share this information with the public. And if the president is serious about all his claims of exoneration, then he should welcome the publication of the report.'
Trump showed the investigations were on his mind with a tweet on Sunday
Trump is the focus of multiple investigations including special counsel Robert Mueller's (left) Russia probe, the Southern District of New York and from House Democrats, including Judiciary Chairman Jerry Nadler (right)
Despite his predictions of a tough 2019 for Trump, Bannon, who served as chief executive of Trump's 2016 campaign, said he has 'zero' doubt the president will seek reelection.
'I happen to think now, the president is going to run again in 2020 and I think he'll win. I think he'll win bigger than he won in 2016,' Bannon said.
Bannon did say expects President Trump will face a 2020 primary challenge from some moderate Republicans.
Maryland Gov. Larry Hogan and former Ohio Gov. John Kasich have mulled about making such a move although there has been no official announcement.
AMERICA'S ROAD TO REVOLUTION
"This dangerous power vacuum has fueled frustration and created an entirely new breed of disenfranchised voters who are fed up with the status quo. These are real people, their anger is palpable, and it's not going away anytime soon."
Alexandria Ocasio-Cortez … enemy of borders, laws and American values
*
"Ocasio-Cortez ran on an explicit promise to abolish the federal Immigrations and Customs Enforcement (ICE) agency, as well as to nationalize health care."

"The DSA is not fighting for socialism, but to strengthen the Democratic Party, one of the two main capitalist parties in the United States, which shares responsibility with the Republican Party for all the crimes committed by American imperialism around the world and against the working class at home."
PHONY BILLIONAIRE SWAMP KEEPER TRUMP VOWS HE WILL BEND OVER FOR THE KOCH BROTHERS AND KEEP AMERICA FLOODED WITH FOREIGNERS SUCKING UP JOBS AND WELFARE.
*
The Washington, DC-
imposed
mass legal immigration policy is a boon to corporate executives, Wall Street, big business, and multinational conglomerates, as America's working and middle class have their wealth redistributed to the country's top earners through wage stagnation.
JOHN BINDER
The border emergency is about 2020, not the courts
It won't be long before some judge stops the president's border emergency order. My money is on the judge writing the first opinion from San Francisco, Seattle, or Hawaii.
What happens in the courts? It will go back and forth and head to the Supreme Court. My guess is that President Trump will get five votes and win.
No matter what happens in the courts, this is all about 2020. President Trump has successfully painted the Democrats as a party that does not believe there is a crisis on the border. Some Democrats, like former representative O'Rourke, are even willing to eliminate existing barriers. How crazy is that?
So the sides have been chosen. On one side, President Trump and the GOP see a crisis. On the other side, the Democrats think it's all manufactured.
The Democrats' "we need to say no to Trump" position is stupid and an electoral train wreck about to happen.
Of course there is a crisis on the U.S.-Mexico border. I agree with this IBD editorial:
As we continue to face wave after wave of illegal immigrant [sic] "caravans" egged on by Democrats and open-borders advocates — and the possibility of drug dealers, terrorists and criminals crossing into our country unhindered — Trump's declaration became an imperative.

As we've said for years, a nation that doesn't control its borders ceases to exist. Period.
Exactly night. No border, no nation. My guess is that most Americans get that a nation has to have borders, or it will lose its sovereignty.
As we walk to 2020, a year away, President Trump will force Democrats to defend the nonsense that there is no border crisis. My good guess is that a lot of Democrats will start to break from leadership and distance themselves from this utter nonsense of denying a crisis on the border.
PS: You can listen to my show (Canto Talk) and follow me on Twitter.
THE DEMOCRAT PARTY AND THE WASTELAND OF AMERICAN CITIES THEY CONTROL AND SURRENDER TO LA RAZA
A
study
by Tom Wong of the University of California at San Diego discovered that more than 25 percent of DACA-enrolled illegal aliens in the program have anchor babies. That totals about 200,000 anchor babies who are the children of DACA-enrolled illegal aliens. This does not include the anchor babies of DACA-qualified illegal aliens. JOHN BINDER
"It extends to each issue the Democrats embrace. Every city that has come under Democrat control is proof positive that instead of raising the standard of living for the occupants, the city falls to crime, gangs, and drugs. In fact, "America is awash with troubled, dysfunctional cities that have been electing
Democrat Party
mayors for decades." EILEEN F TOPLANSKY
POSTED! NO LEGAL NEED APPLY!!!
WEST HOLLYWOOD WELCOME MAT FOR ILLEGALS...
Not a single employer of illegals ever prosecuted in this LA RAZA SANCTUARY CITY where they print voting ballots in Spanish so illegals can vote for more!
Wealth concentration increases in US.
American middle class is officially declared dead and buried!
The latest research on wealth inequality by University of California economics professor Gabriel Zucman underscores one of the key social and economic trends since the global financial crisis of 2008. Those at the very top of society, who benefited directly from the orgy of speculation that led to the crash, have seen their wealth accumulate at an even faster rate, while the mass of the population has suffered a major decline.
*
The past 40 years have seen the consolidation of a plutocratic elite, which has subordinated every aspect of American society to a single goal: amassing ever more colossal amounts of personal wealth. The top one percent have captured all of the increase in national income over the past two decades, and all of the increase in national wealth since the 2008 crash.
"Our entire crony capitalist system, Democrat and Republican alike, has become a kleptocracy approaching par with third-world hell-holes. This is the way a great country is raided by its elite." ---- Karen McQuillan AMERICAN THINKER
KAMALA HARRIS PROMISES ILLEGALS A VASTLY EXPANDED BORDER TO OPEN BORDER LA RAZA WELFARE STATE FOR ALL ILLEGALS WHO VOTE FOR HER.
Kamala Harris's career received a boost from a patronage job in dubious circumstances.
*
Kamala Harris barely won her first race for California Attorney General in 2010.
*
Kamala Harris was accused of using her state office to attack political enemies and reward friends.
*
Kamala Harris was criticized for financial mismanagement during her 2016 U.S. Senate campaign.
*
Kamala Harris has been the star of viral video confrontations but has done little else in Washington.
*
Kamala Harris faces new questions about a close aide who settled a $400,000 harassment lawsuit. ---- Joel B. Pollak is Senior Editor-at-Large at Breitbart News
WHO BUT THE RICH WANT AMNESTY and WIDER OPEN BORDERS?
Well, the Globalist Democrat Party, Mexico, the U.S. Chamber of Commerce and employers of illegals!
"Johnson tried to push the 213 "Gang of Eight" amnesty through the House during 2014. If it had passed, the amnesty would have shifted more wealth from ordinary Americans to investors, according to the Congressional Budget Office."
The cheap labor policy
widens
wealth gaps,
reduces
high tech investment,
increases
state and local tax burdens,
hurts
kids' schools and
college
education,
pushes
Americans away from high tech careers, and sidelines at least five million
marginalized
Americans and their families, including many who are now
struggling
with fentanyl addictions.
THE LA RAZA "THE RACE" INVADERS:
AMERICA vs MEXICO: CLASHING CULTURES
By Frosty Wooldridge
Illegals cheat, distribute drugs, lie, forge documents, steal and k ill as if it's a normal way of life. For them, it is. Mexico's civilization stands diametrically opposed to America's culture.
The legal age of sexual consent in Mexico is 12 years old. S ex with children at this age and younger is socially acceptable in Mexico. For example: A Mexican Lopez-Mendez pleaded guilty to sexual assault on a 10-year-old girl in West Virginia.
MEXICO'S INVASION, OCCUPTION and LOOTING OF AMERICA by INVITATION OF THE LA RAZA SUPREMACY DEMOCRAT PARTY
"Fox's Tucker Carlson noted Thursday that Obrador has previously proposed ranting AMNESTY TO MEXICAN DRUG CARTELS. "America is now Mexico's social safety net, and that's a very good deal for the Mexican ruling class," Carlson added."
"The man likely to be the next president of Mexico just called for mass migration to the US" RICK MORAN
"And soon, very soon — after the victory of our movement — we will defend all the migrants in the American continent and all the migrants in the world," Obrador said, adding that immigrants "must leave their towns and find a life in the United States." RICK MORAN
FACTS ON THE "REAL LATINO AMERICA" OF MEXICAN OCCUPIED LOS ANGELES:
(these are highly DATED stats on Mexico's second largest city)
This is another "fact" spun from the 2004 op-ed by Heather Mac Donald, whose article refers to a single Los Angeles gang and the conjecture of an unnamed federal prosecutor.
1. "40% of all workers in L.A. County are working for cash and not paying taxes. . . . This is because they are predominantly illegal immigrants working without a green card." The Mexican tax-free economy in Los Angeles County is estimated to be in excess of $2 billion dollars a year.
2. "95% of warrants for murder in Los Angeles are for illegal aliens . . . "
3. "75% of people on the most wanted list in Los Angeles are illegal aliens."
4. "Over 2/3 of all births in Los Angeles County are to illegal alien Mexicans on Medi-Cal, whose births were paid for by taxpayers." The County of Los Angeles hands Mexico's anchor baby breeders more than a BILLION DOLLARS a year in welfare.
5. "Nearly 35% of all inmates in California detention centers are Mexican nationals here illegally." California has the largest and most expensive prison system in the country. Half the inmates are now Mexicans. Half the murders in California are by Mexican gangs.
6. Over 300,000 illegal aliens in Los Angeles County are living in garages.
7. "The FBI reports half of all gang members in Los Angeles are most likely illegal aliens from south of the border."
8. "Nearly 60% of all occupants of HUD properties are illegal."
immigrants.
9. 21 radio stations in L. A. are Spanish speaking.
10. In L. A. County 5.1 million people speak English, 3.9 million speak Spanish.
Make E-Verify the Norm, Not the Exception
Donald Trump has recently issued his most influential executive order on immigration to date. Unfortunately, his order didn't come from the executive branch -- or anywhere in the federal government, for that matter. Instead, it came from the Trump Organization, the president's private company.
The firm recently announced that its hotels, resorts, and golf clubs would adopt E-Verify -- the free, online federal program which allows employers to check the legal status of prospective workers. Although Trump deserves credit for embracing the program, the vast majority of the nation's employers have yet to follow suit. This widespread refusal to adopt E-Verify has led to an economy that exploits undocumented workers at enormous costs to both native-born Americans and legal immigrants. Making E-Verify mandatory would hold employers accountable for their unlawful hiring practices, while humanely reducing the incentive for workers to make the dangerous trip to come here illegally.
E-Verify has existed in some form since 1996, and it's remarkably easy to use. Enrolled companies simply enter the name, birthdate, and Social Security number from a new hire's I-9 form (which itself is highly subject to fraud) into the online system, and they're quickly told whether or not the employee is legally eligible to work.
Nearly 99 percent of new hires are verified as eligible within 24-hours. Most of the remaining 1 percent are eventually found to be illegal immigrants.
E-Verify is free and available to every employer in the country. My employer, Clemson University, has been using E-Verify for years now, and I've never heard of a legal immigrant having a problem.
Unfortunately, most businesses have stayed away from E-Verify, with just 10 percent of employers currently using the program. Why? Because they are lowering operating costs, so they either don't care or don't want to know if they are hiring illegal workers. For example, in a recent survey, 37 percent of illegals in America's three largest cities reported being paid less than the minimum wage, and 85 percent of them received no overtime pay for working more than 40 hours per week.
Of course, these exploitative practices carry significant financial benefits for businesses. According to Harvard University economist and immigration expert George Borjas, illegals generate as much as $128 billion in added value for their employers each year. How ironic that such a perverse plan of income redistribution from the less to the more fortunate now has almost fanatical support from a significant percentage of politicians – with this support being driven by their goal of importing more potential voters into the country.
American workers -- both native-born and legal immigrants -- suffer as a result. After all, if businesses have access to a pool of illegal labor willing to work for less than the minimum wage, why pay legal employees fairly -- or to hire them in the first place? The result, according to Borjas, is that illegal immigrants lower the wages of native-born Americans by between $99 and $118 billion a year.
Mandatory E-Verify would ameliorate many of the problems arising from illegal immigration. As job opportunities for unauthorized workers dried up, the incentive to enter the country unlawfully would plummet, wall or no wall, barrier or no barrier. Overall rates of illegal immigration would plunge, like they did when Trump was first elected – but this time they would stay low. Businesses accustomed to exploiting cheap illegal workers would finally have to pay fair wages to American workers. And Molly Tibbetts, a 20-year old and fellow jogger murdered by an illegal alien whose company didn't use E-Verify, might still be with us.
THE SECRET REPORT ON TRUMP AND HIS PARASITIC FAMILY'S DESIGNS TO FLOOD AMERICA WITH CHEAP LABOR
TRUMP HOWLS ABOUT HAVING TO PAY LEGALS A LIVING WAGE AT SWAMP PALACE MAR-A-STOLEN.
"Our entire crony capitalist system, Democrat and Republican alike, has become a kleptocracy approaching par with third-world hell-holes. This is the way a great country is raided by its elite." ---- Karen McQuillan AMERICAN THINKER
STARING IN THE FACE of AMERICA'S UNRAVELING and the ROAD TO REVOLUTION
"It will more likely come on the heels of economic dislocation and dwindling wealth to redistribute."
"Our entire crony capitalist system, Democrat and Republican alike, has become a kleptocracy approaching par with third-world hell-holes. This is the way a great country is raided by its elite." -- Karen McQuillan THEAMERICAN THINKER.com
"The kind of people needed for violent change these days are living in off-the-grid rural compounds, or the "gangster paradise" where the businesses of drugs, guns, and prostitution are much more lucrative than "transforming" America along Cuban lines." BRUCE THORNTON
*
There can be no resolution to any social problem confronting the population in the United States and internationally outside of a frontal assault on the wealth of the financial elite.
*
The political system is controlled by this social layer, which uses a portion of its economic plunder to bribe politicians and government officials, whether Democratic or Republican.
Why do all global billionaires want wider open borders, amnesty and no E-VERIFY?
AMERICA: THE ECONOMY IS RIGGED BY COGRESS SO THE RICH BECOME SUPER RICH.
The American middle class gets the tax bills for Wall Street's crimes and bottomeless bailouts!
Wealth concentration increases in US.
*
*
The latest research on wealth inequality by University of California economics professor Gabriel Zucman underscores one of the key social and economic trends since the global financial crisis of 2008. Those at the very top of society, who benefited directly from the orgy of speculation that led to the crash, have seen their wealth accumulate at an even faster rate, while the mass of the population has suffered a major decline.
*
The past 40 years have seen the consolidation of a plutocratic elite, which has subordinated every aspect of American society to a single goal: amassing ever more colossal amounts of personal wealth. The top one percent have captured all of the increase in national income over the past two decades, and all of the increase in national wealth since the 2008 crash.
*
"Our entire crony capitalist system, Democrat and Republican alike, has become a kleptocracy approaching par with third-world hell-holes. This is the way a great country is raided by its elite." ---- Karen McQuillan AMERICAN THINKER
Bush Center to White House: Open Borders for Business Hiring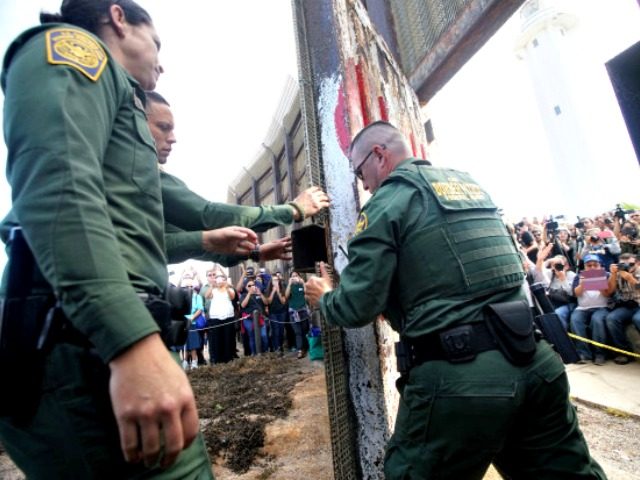 The George W. Bush Presidential Center is helping to develop a White House immigration policy, as it is urging the government to help CEOs and investors hire an unlimited number of foreigners in place of white-collar and blue-collar Americans.
Employers should be allowed to freely hire foreign graduates for middle-class jobs, said the center's recommendations. "Congress and the Administration should eliminate, or at least increase, the visa cap" for foreign college graduates, says the center'srecommendations on immigration.
"Industries like agriculture, construction, landscaping, and hospitality rely on low-skilled foreign workers to fill vacant jobs … A higher cap [on the inflow of workers] tied to labor market demand would better serve the needs of American businesses," said the recommendations, which would eliminate any future wage-raising labor shortages.
If Americans' wages and salaries begin to rise, the imported labor will rush in to end the labor shortage, the recommendations suggest. The extra imported labor would spread through the economy when rising "wage levels signal where the most pressing labor needs exist," the recommendations say.
In sharp contrast, voters' wages rose by three percent nationwide during 2018 because of Trump's "Hire American" low-immigration policy. Wages rose by 4.6 percent for people who switched jobs and by 5.2 percent in Minnesota where migrants have increased the labor force by only ten percent. Wages barely climbed during 2018 in states that have a large percentage of imported labor.
The institute's wage-cutting, open border recommendations are important because the institute has been invited by White House officials to help develop a pro-business immigration policy that would effectively end President Donald Trump's Inauguration Day promise of "Hire American."
The White House process was sketched out by the McClatchy news service:
"What we want to do is kind of figure out what are the things that everyone agrees on," the official said. "Where are the areas where there is disagreement and then what we can do is take all that to the president and then let him and the vice president, let them make decisions on what our policy will be."

…

According to meeting agendas obtained by McClatchy, those invited to sessions with Kushner come from some of Trump's core constituencies in the worlds of religion, law enforcement, agriculture and business. They include the U.S. Chamber of Commerce, Heritage Foundation, Association of Builders and Contractors, Faith and Freedom Coalition, Council on National Policy, George W. Bush Center and Select Milk Producers.

…

One participant described [Trump son-in-law Jared] Kushner as listening a lot and encouraging others to speak. He is less interested in the finer details of immigration policy and focused on reaching a consensus, that participant said. Two people involved said Kushner asks people to talk about what they want instead of what they oppose.
The Bush center's recommendations do not mention the concerns of Trump's 2016 voters, such as stagnant wages, the rising student debt owed by American graduates, the rising real estate costs and healthcare bills which Americans must pay, nor the decade-long freeze on Americans' salaries since legal immigration was tripled by President Geoge H.W. Bush's 1990 immigration expansion bill.
In fact, the Bush center says immigration policy should be designed to grow the economy first, not salaries or wages. The center's focus on growth via the importation of consumers, renters, and workers would help investors, real estate owners, employers, and immigrants and undermine Americans who are seeking to raise their wages and to build a better and wealthier society for themselves and their children. The recommendations say:
The objective of immigration policy should be to affirm America as the land of opportunity — where people of any background can work hard, develop ideas, and benefit from the fruits of their labor.
The focus on immigrants echoes the progressives' claim that America is a "land of immigrants," not a land of Americans.
The Bush report also suggests that immigrants are more valuable than Americans and their children. "America's greatest advantage has always been its ability to attract diverse people from all corners of the globe and bring them together to build the American dream," the report says, ignoring Americans' world-changing history of solidarity, trust, cooperation, inventiveness, and hard work.
Any reduction of the labor supply would force investors and employers to raise Americans' wages if they wanted to keep their existing employees or hire new employees. "A pathway to citizenship is the most reasonable solution," says the Bush center.
The center's business-first, society-second, approach is made clear at the center's web page. "At the George W. Bush Institute, we believe immigration policy should be used as a tool for economic growth and prosperity."
The center declined to answer questions from Breitbart News.
The center's open border for business plan echoes the repeated efforts by President George W. Bush to enact a pro-investor "any willing worker" law which would allow employers to hire anyone from around the world. Bush's "any willing worker" plan was blocked in 2001, so he backed amnesties in Congress in 2006 and 2007 which created the open-ended "Probationary Z Visa." The Z visa plan offered work permits to all migrants who reached the United States within one year — and gave border officials just 24 hours to prove the migrants' documents were fakes. The ambitious proposal quickly failed.
In 2013, Bush also backed the huge "Gang of Eight" amnesty bill which sought to flood the middle-class labor market by offering two ways to provide green cards to an unlimited number of foreign graduates. The amnesty bill so skewed the labor market towards investors that the Congressional Budget Office reported, "the rate of return on capital would be higher [than on labor] under the legislation than under current law throughout the next two decades."
In 1990, Bush's father, President George H.W. Bush, signed an immigration deal that roughly tripled the legal immigration rate, shifted wealth from wage earners to investors, and spiked stock market values.
The 2006 and 2007 amnesty plans were so unpopular among voters that Bush's poll ratings sank from roughly 45 percent at the start of 2006 down to roughly 35 percent at the end of 2007, and then-Sen. Barack Obama used his opposition to build his 2008 outsider campaign. After the 2013 "Gang of Eight" amnesty was approved by the Senate, the Senate Democrats lost nine seats, so allowing Trump to have a Senate majority in 2017.
Business groups and Democrats tout skewed polls that prod Americans to declare support for migrants and for the claim that the United States is an economy-expanding "Nation of Immigrants," not a nation of Americans.
The federal policy of using legal and illegal migration to boost economic growth shifts enormous wealth from young employees towards older investors by flooding the market with cheap white-collar and blue-collar foreign labor.
That annual inflow of roughly one million legal immigrants — as well as the population of two million visa workers and eight million working illegal immigrants — spikes profits and Wall Street values by shrinking salaries for 150 million blue-collar and white-collar employees, especially the wages earned by the four million young Americans who join the labor force each year.
The federal government's cheap labor policy widens wealth gaps, reduces high tech investment, increases state and local tax burdens, hurts kids' schools and college education, pushes Americans away from high-tech careers, and sidelines millions of marginalized Americans, including many who are now struggling with fentanyl addictions.
Immigration also steers investment and wealth away from towns in Heartland states because coastal investors can more easily hire and supervise the large immigrant populations who prefer to live in coastal cities. In turn, that coastal investment flow drives up coastal real estate prices and pushes poor Americans, including Latinos and blacks, out of prosperous cities such as Berkeley and Oakland.