THE SECRET REPORT ON TRUMP AND HIS PARASITIC FAMILY'S DESIGNS TO FLOOD AMERICA WITH CHEAP LABOR
TRUMP HOWLS ABOUT HAVING TO PAY LEGALS A LIVING WAGE AT SWAMP PALACE MAR-A-STOLEN.

"Our entire crony capitalist system, Democrat and Republican alike, has become a kleptocracy approaching par with third-world hell-holes. This is the way a great country is raided by its elite." ---- Karen McQuillan

AMERICAN THINKER
DEATH of the AMERICAN MIDDLE-CLASS
GOP PARTNERS WITH THE GLOBALIST BILLIONAIRE DEMOCRAT PARTY TO ASSAULT THE AMERICAN WORKER.
THE WAR FOR OUR BORDERS IS REALLY A WAR FOR OUR JOBS!
Ann Coulter: Trump by the Numbers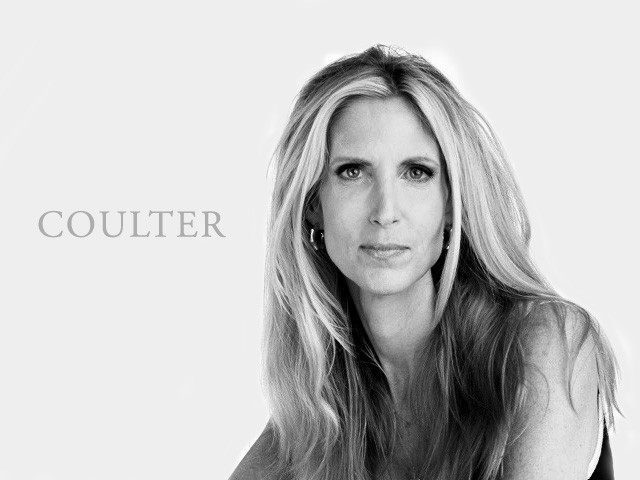 It is now clear that Trump isn't waiting for a better moment. This was not an anomaly. It's not an accident.
After he signed his third spending bill with no wall funding, which he claims to need, all sentient beings were forced to conclude that the president has no intention of ever doing anything we wanted on immigration.
In fact, Trump is steadily moving in the precise opposite direction of what he promised.
Illegal immigration is on track to hit the highest levels in more than a decade, and Trump has willfully decided to keep amnesty advocates Jared, Ivanka, Mick Mulvaney, Marc Short, and Mercedes Schlapp in the White House. For all his talk about immigration, did he ever consider hiring people who share his MAGA vision?
A (diminishing) percentage of the base is annoyed when I point this out. They think that the moment something comes out of Trump's mouth, IT HAS HAPPENED.
Yes, Trump talks a good game. He's like a waiter who compliments us for ordering the hamburger, but keeps bringing us fish. The hamburger is our signature dish, juicy and grilled to perfection, you've made a brilliant choice … now here's your salmon.
If he refuses to do what we hired him to do, he's not getting a good Yelp review.
I've decided to discuss the Trump presidency in purely mathematical terms. It's not his fault! He's trying! Never has a president been under such attack! — these are more in the nature of "excuses," not facts.
Under my new approach, I will provide a numerical evaluation of the Trump presidency, which I call:
No editorializing, no invective, no opinion.
NUMBER OF MILES OF WALL BUILT ON OUR SOUTHERN BORDER SINCE TRUMP HAS BEEN PRESIDENT:
NUMBER OF MILES OF FENCE, BOLLARD, OR GARDEN TRELLIS BUILT ALONG OUR 2,000-MILE BORDER SINCE TRUMP HAS BEEN PRESIDENT:
NUMBER OF TIMES TRUMP HAS CLAIMED ON TWITTER HE'S ALREADY BUILDING THE WALL:
NUMBER OF TIMES TRUMP HAS COMPLAINED ON TWITTER THAT CONGRESS WON'T GIVE HIM FUNDS TO BUILD THE WALL THAT HE SAYS HE'S ALREADY BUILDING:
NUMBER OF WALL "PROTOTYPES" DESTROYED BY THE FEDERAL GOVERNMENT:
NUMBER OF EXECUTIVE ORDERS ENDING THE ANCHOR BABY SCAM — AS TRUMP PROMISES WHENEVER AN ELECTION IS COMING:
NUMBER OF EXECUTIVE ORDERS ISSUED BY TRUMP RESCINDING OBAMA'S UNCONSTITUTIONAL AMNESTY FOR ILLEGAL ALIEN "DREAMERS":
NUMBER OF ILLEGAL ALIENS WHOSE PRESENCE HAS BEEN EXCUSED BY TRUMP:
11 TO 50 MILLION (depending on whether you believe the propaganda or the facts).
NUMBER OF EXTENSIONS OF THE E-VERIFY SYSTEM TO PREVENT ILLEGALS FROM BEING HIRED OVER AMERICANS:
NUMBER OF H1-B FOREIGN WORKERS IN THIS COUNTRY WHEN TRUMP TOOK OFFICE:
NUMBER OF H1-B FOREIGN WORKERS IN THIS COUNTRY TODAY:
NUMBER OF ASYLUM LOOPHOLES CLOSED:
NUMBER OF TOP-LEVEL ADMINISTRATION JOBS OFFERED TO IMMIGRATION CONTROLLERS WHO ARE NOT NAMED "STEPHEN MILLER":
NUMBER OF TOP-LEVEL ADMINISTRATION JOBS OFFERED TO MEMBERS OF THE KOCH BROTHERS' OPEN BORDERS NETWORK:
NUMBER OF ATTORNEYS GENERAL TRYING DESPERATELY TO IMPLEMENT TRUMP'S IMMIGRATION AGENDA WHOM TRUMP MOCKED AND FORCED OUT OF OFFICE:
Apart from immigration, probably the single most important campaign promise Trump made was to end the carried interest loophole. Most Republicans would break out into a cold sweat if asked to raise taxes on George Soros. FINALLY, we had a Republican (or Democrat) who wasn't beholden to Wall Street!
During the campaign, Trump said this tax scam allowed hedge fund managers to "get away with murder" and vowed to eliminate it. Americans who hadn't voted for 30 years said: How do I register to vote?
Let's take out the slide rule!
NUMBER OF CARRIED INTEREST LOOPHOLES ELIMINATED BY PRESIDENT TRUMP:
TOTAL CAMPAIGN CONTRIBUTIONS IN 2016 GIVEN BY GOLDMAN SACHS TO HILLARY CLINTON:
TOTAL CAMPAIGN CONTRIBUTIONS GIVEN BY GOLDMAN SACHS TO TRUMP:
$5,607 (or 70 times less than Goldman gave to Hillary).
NUMBER OF GOLDMAN SACHS EMPLOYEES PUT IN TOP ADMINISTRATION POSITIONS BY PRESIDENT TRUMP:
7 — or "more than Presidents Bush and Obama combined."
(For someone unable to fulfill the most basic of his immigration promises, Trump has been amazingly competent in accomplishing the things Wall Street wanted, but no one else did.)
NUMBER OF ACTIONS TAKEN TO DEFEND THE FREE SPEECH RIGHTS OF TRUMP'S BIGGEST SUPPORTERS BEING DEPLATFORMED AND CENSORED, SUCH AS MILO YIANOPOLOS, GAVIN MCINNES, LAURA LOOMER, AND ALEX JONES:
PERCENTAGE OF THE BASE THAT TRUMP CAN AFFORD TO LOSE IN 2020, AFTER MILLIONS OF OLDER, WHITER AMERICANS HAVE DIED OFF, AND MILLIONS OF IMMIGRANTS HAVE TURNED 18 AND BEGUN VOTING:
ZERO.
If you oppose Amnesty for millions of illegal aliens and the permanent open borders and Democrat/Socialist dominance it will bring to America, then we need you to call as many of the 53 GOP Senators in the US Senate to say:
"I am a Republican/conservative and I will never vote for any Republican like Senator ____ who supports or votes for Dream Act, DACA, or Immigration Reform Amnesty for illegals like House Bill 6! If ______ wants to lose in the next election, voting for Amnesty for illegals is a campaign killer. Representing illegal aliens instead of US citizens is taxation without representation for US citizens. Oppose HR-6 and any form of Amnesty or legal status for all illegals!"
Please fight hard because if Dream Act Amnesty HR-6 passes that domino falling will mean the elites have a 90% chance of passing larger Immigration Reform Amnesty for 10+ million illegals which means Democrat socialists and corrupt billionaires take full control of USA forevermore. Trump is telling Dems he will sign the bill at this time. (view source)
Once you are making calls to the 53 Senate Republicans, please share this alert by email and on social media to encourage others to join us using this meme--
We also need you finding ways to call, email, or social media message any and every talk radio show host, organization leader, and conservative writer/editor to ask them to turn up the pressure on President Donald J. Trump to stop supporting Amnesty for illegal aliens.
You must be firm and tell them you
will not vote for or support
Trump, any lawmakers, or their show or publication anymore if they don't STOP AMNESTY 2019!
Find a way to reach Rush Limbaugh, Michael Savage, Laura Ingraham, Tucker Carlson, Matt Drudge (you can send messages using the box on the lower right at DrudgeReport.com), Glenn Beck, Mark Levin, etc.
We need you to make sure our efforts to stop Amnesty and hold Trump accountable to his campaign promises radiate outward quickly!
William Gheen and The ALIPAC Team
PS: Our fight to stop Amnesty also needs your financial support. Please donate at least $10 to supporter our efforts at--
MEXICO K ILLS AMERICA TWICE OVER!
DHS Secretary: 'ICE Interdicted Enough Fentanyl Last Year to
K ill Every American Twice Over'
*
"Mexican Border States Net 320 Pounds of Meth in Two Days" BREITBART
*
"Eight-Time Deportee Accused of Trafficking $850,000 in Meth, Cocaine."
"The greatest criminal threat to the daily lives of American citizens are the Mexican drug cartels."
"Mexican drug cartels are the "other" terrorist threat to America. Militant Islamists have the goal of destroying the United States. Mexican drug cartels are
now accomplishing that mission – from within, every day, in virtually every community across this country." JUDICIALWATCH
America Created Just 20,000 Jobs in February...and those all went to foreign born!
Exclusive–Mo Brooks: 'Masters of the Universe' Want More Immigration to 'Decrease Incomes of Americans'
Consequently, the pumping of ultra-cheap money into the financial system, fueling speculation and parasitism, together with ever-widening social inequality, is not a temporary measure but must be made permanent.
The declining living standards of the working class are feeding directly into the retail apocalypse and mass layoffs of retail workers will only exacerbate the issue.
Workers' wages have seen little to no growth in the last four decades, and any economic growth experienced since 2008 has gone to
"US household net worth sees biggest fall since crisis"
"Trump Touts Legal
Immigration System for 'Our Corporations' at Expense of
American Workers "– JOHN BINDER
Trump's shift from a wage-boosting legal immigration system to one that benefits corporations and their shareholders coincides with recent big business lobby influence over his White House, at the behest of advisers Jared Kushner and Brooke Rollins.
"Trump Abandons 'America First' Reforms: 'We Need' More Immigration to Grow Business Profits"

JOHN BINDER
Additionally, Koch spokespeople at the donors' conference said the network has its sights set on pushing amnesty for millions of illegal aliens this year.
US "retail apocalypse" expected to exceed annual high with more than 1,100 store closures announced in one day.
The declining living standards of the working class are feeding directly into the retail apocalypse and mass layoffs of retail workers will only exacerbate the issue. Workers' wages have seen little to no growth in the last four decades, and any economic growth experienced since 2008 has gone to the wealthiest of the wealthy.
DYING AMERICA: Poverty, Open Borders, Widespread Homelessness, Housing Crisis, Opioids, Corrupt Politicians and Then Suicide!
"In a state like Florida, where immigrants make up about 25.4 percent of the labor force, American workers have their weekly wages reduced by perhaps more than 12.5 percent. In California, where immigrants make up 34 percent of the labor force, American workers' weekly wages are reduced by potentially 17 percent." JOHN BINDER
"In the last decade alone, the U.S.
admitted
ten million legal immigrants, forcing American workers to compete against a growing population of low-wage foreign workers. Meanwhile, if legal immigration continues, there will be
69 million
foreign-born residents living in the U.S. by 2060. This would represent an unprecedented electoral gain for the Left, as Democrats
win
about 90 percent of congressional districts where the foreign-born population exceeds the national average."
TRUMPS INFORMS NARCOMEX:
THE PACT BETWEEN MEXICO AND TRUMP… NO WALL, NO REAL ENFORCEMENT.
Swamp Keeper Trump prepares for the inevitable move to impeach him and ask for asylum in Scotland.
Fox News host Tucker Carlson said in an interview Thursday that President Donald Trump has succeeded as a conversation starter but has failed to keep his most important campaign promises.
"His chief promises were that he would build the wall, de-fund Planned Parenthood, and repeal Obamacare, and he hasn't done any of those things," Carlson
told
Urs Gehriger of the Swiss weekly

Die Weltwoche

.
Trump's Border Agency Says He Has Built Zero Walls In New Places
The Trump administration has not built any walls to protect previously unbarricaded sections of America's southern border, U.S. Customs and Border Protection confirmed exclusively to DailyMail.com on Thursday…
Border barriers erected between the U.S. and Mexico since Inauguration Day 2017 have consisted of supplements to existing walls and replacements for outmoded or decreipt barriers.
But '[t]he first new wall project, where no barrier currently exists, is anticipated to start in April,' CBP spokesman Roger Maier said in an email. He identified Hidalgo County as the construction project's location, a border zone along a meandering 50-mile stretch of the Rio Grande.