Let's Open America's Borders to Everyone in the World
By Frosty Wooldridge
NewsWithViews.com, October 18 2018
Why not give up our country to mass immigration? We could save all the miserable, starving and helpless humans around the planet from their horrible conditions. Maybe it's our destiny.
At least 100,000,000 (million) Africans would move here in a week. Let's save all of them. Another 300,000,000 (million) Indians would flee Calcutta and Mumbai tomorrow to move to America. Heck, at least 300,000,000 (million) Chinese would jump at the chance to move to America. Heck, look at Vancouver, BC Canada, now called Hongcouver.
Since 15,000,000 (million) Mexicans already jumped our borders, let's invite another 15, 20 or 30 million of them to live here. What could it hurt? "Donda esta el banyo?"
We already feature 14 million people signed up for the giveaway 'Diversity Visas' annually, known as the "Golden Ticket" for their free ride and free life in America. Let's give them all a free pass into "Land of Milk and Honey."
Bangladesh, a country less landmass than the size of Iowa, houses 161 million people. Did you get that? They burst at their seams with 161 million miserable, crowded and starving people living in squalor. Let's take 100 million of their poorest so we can feel better about ourselves.
. . .
https://newswithviews.com/lets-open-americas-borders-to-everyone-in-the-world/
"Some of the most violent criminals at large today are illegal aliens. Yet in cities
where the crime these aliens commit is highest, the police cannot use the most
obvious tool to apprehend them: their immigration status. In Los Angeles, for
example, dozens of members of a ruthless Salvadoran prison gang have sneaked
back into town after having been deported for such crimes as murder, assault with
a deadly weapon, and drug trafficking." HEATHER MAC DONALD
Top Gulf Cartel Boss Arrested in Mexico near Texas Border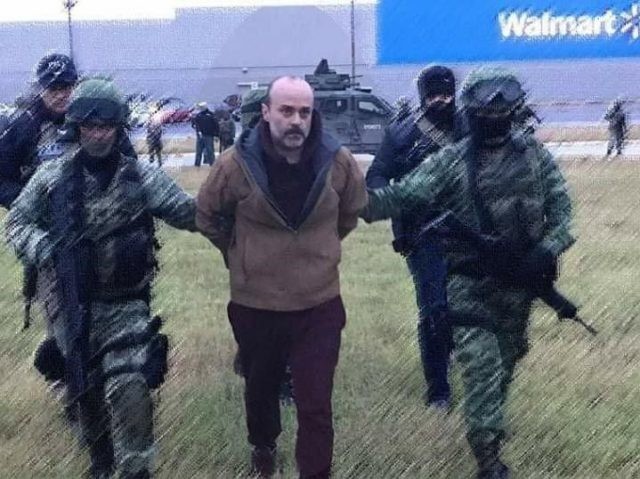 MATAMOROS, Tamaulipas – The Mexican Army arrested one of the top leaders of the Gulf Cartel who is responsible for most of the violence along this part of the Texas border for the past year.
A team of special forces troops with the Mexican Army, working with Tamaulipas authorities, raided a home in the ritzy Residencial neighborhood where they captured Petronilo "Panilo or M-100" Moreno Flores, the leader of one of the Gulf Cartel factions fighting for control of Reynosa.
After capturing Panilo in a smooth operation without any shootouts at 124 Paseo de Los Fresnos, Mexican authorities flew Panilo to Ciudad Victoria to face extortion charges.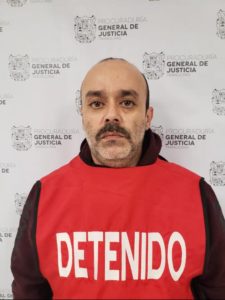 Panilo is the leader of one of the Gulf Cartel factions fighting for control of Reynosa following the death of Juan Manuel "Toro" Loza Salinas. Panilo and his forces were trying to take control of the region, however, the groups loyal to Luis Alberto "Pelochas" Blanco Flores known as "Los Metros" are countering the efforts. The struggle is causing regular shootouts, mass executions, mass graves, and the incineration of victims in clandestine crematoriums. Since the fighting began in May 2017, approximately 600 have been killed including cartel gunmen, police officers, troops, and innocent bystanders. To win the turf war, Panilo joined forces with the Gulf Cartel boss in Matamoros, Jose Alfredo "El Contador" Cardenas, who provided gunmen known as "Los Escorpiones" and "Los Ciclones."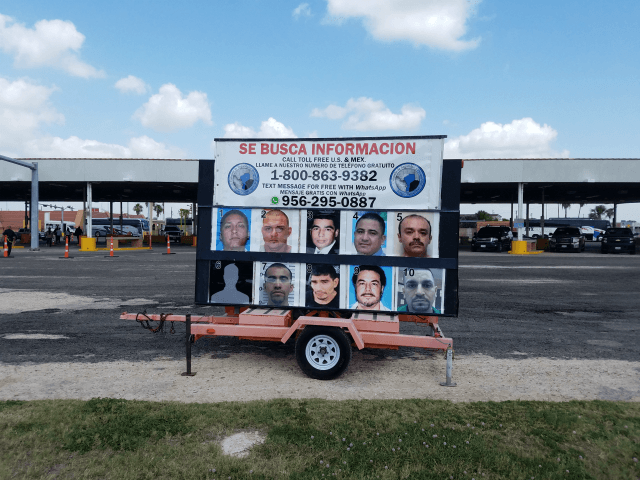 Editor's Note: Breitbart Texas traveled to the Mexican States of Tamaulipas, Coahuila, and Nuevo León to recruit citizen journalists willing to risk their lives and expose the cartels silencing their communities. The writers would face certain death at the hands of the various cartels that operate in those areas including the Gulf Cartel and Los Zetas if a pseudonym were not used.
Breitbart Texas' Cartel Chronicles
are published in both English and in their original
Spanish
. This article was written by "J.A. Espinoza" and "A.C. Del Angel" from Tamaulipas.
U.S. Offers $10M Reward for Mexican Drug Kingpin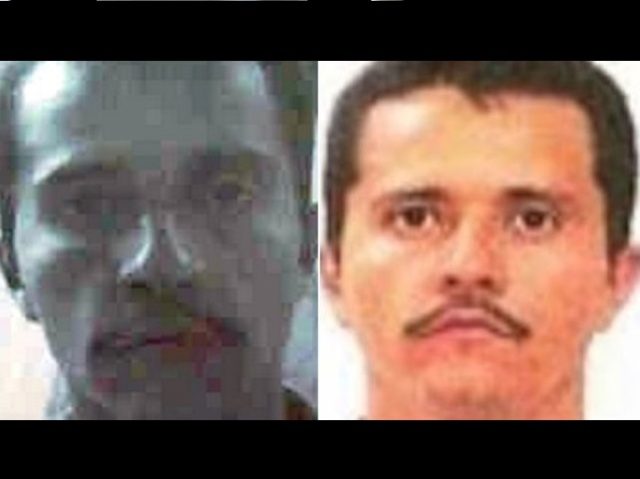 U.S. Attorney General Jeff Sessions announced the State Department doubled the reward for the capture of Mexican drug kingpin Nemesio Oseguera Cervantes aka "El Mencho" to $10 million. "El Mencho," is the alleged leader of the Cartel Jalisco Nueva Generacion (CJNG) – one of the largest, most dangerous organizations currently operating in Mexico with a heavy presence in the United States.
The U.S. government, through the Departments of Justice, Treasury, and State, announced a series of measures to target and dismantle the CJNG this week. Those include the doubling of the reward and the unsealing of 15 indictments.
CJNG is one of the most powerful cartels in Mexico and the Department of Justice considers it to be one of the five most dangerous transnational criminal organizations in the world — responsible for trafficking tons of cocaine, methamphetamine, and fentanyl-laced heroin into the United States.
The Cartel Jalisco Nueva Generacion was founded in 2011 and is growing in size and strength rapidly. Today, the DEA estimates the CJNG exerts influence in 23 of 31 Mexican states, including key drug production and transportation corridors. The organization's disciplined command and control, sophisticated money laundering techniques, efficient drug transportation routes, and extreme violence make it a force to be reckoned with. The cartel expanded globally into Europe, Asia, and Australia as well.
"We will continue to hammer transnational criminal organizations like the Cartel Jalisco Nueva Generacion, or CJNG," said Attorney General Sessions. "The DEA has said for three years in a row that Mexican drug cartels are the single gravest drug threat that this country faces. President Trump recognizes this, and the day I was sworn in as Attorney General, he ordered me to dismantle transnational criminal organizations, including the cartels."
Robert Arce is a retired Phoenix Police detective with extensive experience working Mexican organized crime and street gangs. Arce has worked in the Balkans, Iraq, Haiti, and recently completed a three-year assignment in Monterrey, Mexico, working out of the Consulate for the United States Department of State, International Narcotics and Law Enforcement Program, where he was the Regional Program Manager for Northeast Mexico (Coahuila, Tamaulipas, Nuevo Leon, Durango, San Luis Potosi, Zacatecas.) You can follow him on Twitter. He can be reached at robertrarce@gmail.com