IS THE END OF MEXICO'S $50 BILLION DOLLAR WELFARE STATE IN MEX-OCCUPIED CA IN SIGHT?
Poll: Republican John Cox In Solid 2nd for California Governor Heading into June 5 Primary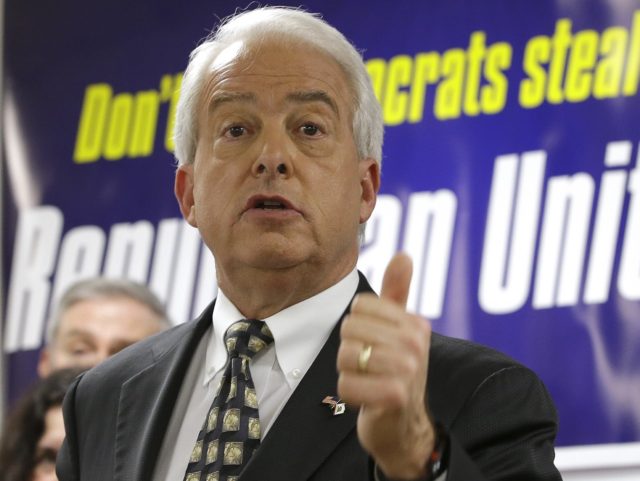 Republican businessman John Cox has strengthened his second-place position in the race for California governor, making him likely to qualify for the general election against Democrat Lt. Gov. Gavin Newsom after the June 5 primary, according to a new poll.
The Berkeley Institute of Governmental Studies has Newsom at 33 percent of likely voters and Cox at 20 percent, according to the Sacramento Bee.
Former Los Angeles mayor Antonio Villaraigosa, the Democrat whom pundits thought likely to finish second and qualify for an all-Democrat general election, is a distant third at 13 percent. He is effectively tied with conservative Assemblyman Travis Allen (R-Huntington Beach), who polls at 12 percent.
The margin of error for the poll has not yet been reported.
The poll's director says that President Donald Trump's endorsement has made a difference in the race, helping Cox open up his lead against Allen, according to the Bee:
"We think it's likely to be Cox against Newsom in the general election," said Mark DiCamillo, director of the poll.

The poll, conducted after President Donald Trump's endorsement of Cox, showed Republican support coalescing for Cox over the other leading Republican in the race, Assemblyman Travis Allen of Huntington Beach. In April, they were nearly neck-and-neck, with Cox at 47 percent and Allen at 38 percent among Republicans. The latest poll had Cox at 53 percent to Allen's 32 percent.

"It seems Trump's endorsement put Cox over the top," DiCamillo said. "He's the president, and the Republican Party is very much supportive of Donald Trump. It's his party these days, so when Trump weighs into the California gubernatorial primary, I think that has an impact on Republican voters."
Republicans are increasingly hopeful that if Cox qualifies for the general election, the presence of a GOP candidate on the statewide ballot will improve turnout in November, helping to save vulnerable congressional seats in the state and hence keeping Nancy Pelosi (D-CA) from re-taking the Speakers' gavel in the House of Representatives.
Some Democrats are backing Allen with mailings designed to look like they come from Republican sources, in an attempt to split the GOP vote and allow Villaraigosa to squeak through.
Voting by mail has already begun, and in-person voting will be held Tuesday.
California Attorney General Xavier Becerra and Former Los Angeles Mayor Antonio Villaraigosa….. Members of the racist, violent, fascist M.E.Ch.A. separatist movement.
"Many wonder why Xavier Becerra was chosen by Brown. But all anyone has to do is peek into the radical California Legislature, and fanatical Gov. Jerry Brown, to see the trend of militant Marxist, Socialist, Jesuit, Liberation Theology, Latino activism on the increase."
"If the racist "Sensenbrenner Legislation" passes the US Senate, there is no doubt that a massive civil disobedience movement will emerge. Eventually labor union power can merge with the immigrant civil rights and "Immigrant Sanctuary" movements to enable us to either form a new political party or to do heavy duty reforming of the existing Democratic Party. The next and final
steps would follow and that is to elect our own governors of all the
Professor Predicts 'Hispanic Homeland' ALBUQUERQUE, N.M. — A University of New Mexico Chicano Studies professor predicts a new, sovereign Hispanic nation within the century, taking in the Southwest and several northern states of Mexico. Charles Truxillo suggests the "Republica del Norte," the Republic of the North, is "an inevitability." He envisions it encompassing all of California, Arizona, New Mexico, Texas and southern Colorado.
FORMER LOS ANGELES MAYOR ANTONIO VILLARAIGOSA and CA A.G. XAVIER BECERRA ARE MEMBERS OF M.E.Ch.A.
And M.E.Ch.A's goal is even more radical: an independent ''Aztlan,'' the collective name this organization gives to the seven states of the U.S. Southwest – Arizona, California, Colorado, Nevada, New Mexico, Texas and Utah." NOW ADD THE OTHER STATES!
JERRY BROWN, KAMALA HARRIS AND LA RAZA M.E.Ch.A. SEPARATIST XAVIER BECERRA
THE BUILDING OF THE LA RAZA SUPREMACY WELFARE STATE…. CALIFORNIA SURRENDERS TO MEXICO
JERRY BROWN, KAMALA HARRIS AND LA RAZA M.E.Ch.A. SEPARATIST XAVIER BECERRA
XAVIER BECERRA IS A LA RAZA "The Race" SUPREMACIST FASCIST AND MEMBER OF THE MEX SEPARTIST MOVEMENT OF M.E.Ch.A.
MEChA Supports "Reconquering" California For Mexico And "Urges All Latinos To Resist Assimilation With White Americans"
"Xavier Becerra As Fox News pointed out in a
2003
interview
on the Sean Hannitty Show, Becerra has a devout relationship with MEChA, as well as The Fabian Society. But don't go looking for the clip; it is apparent Becerra's people have been busy at work cleaning up his online reputation and record."
Katy Grimes and Megan Barth
"Many wonder why Xavier Becerra was chosen by Brown. But all anyone has to do is peek into the radical California Legislature, and fanatical Gov. Jerry Brown, to see the trend of militant Marxist, Socialist, Jesuit, Liberation Theology, Latino activism on the increase."
WILL MEXICO ELECT ALL FUTURE U.S. PRESIDENTS?
"Mexicans cheat, distribute drugs, lie, forge documents, steal and kill as if it's a normal way of life. For them, it is. Mexico's civilization stands diametrically opposed to America's culture." FROSTY WOOLDRIDGE
MURDERING MS-13 GANGS EXPAND ACROSS AMERICA'S OPEN BORDERS!
AMERICA'S OPEN BORDERS TO TERRORIST… as we defend the borders of every Muslim dictator on earth!
What is MS-13?
10,000 LOSE IN OUR OPEN BORDERS RAPING, MURDERING AND VOTING DEMOCRAT FOR MORE ANCHOR BABY WELFARE.
THE LA RAZA INVASION:
PARTNER WITH MEXICO, the LA RAZA DEMOCRAT PARTY and the PRO-BUSINESS GOP to keep wages for LEGALS depressed (today they are depressed to 1973 levels).
But you will still get the tax bills for the Mex welfare state and crime tidal wave!
"Illegal aliens are not supposed to work, and knowingly providing shelter for illegal aliens can be construed as harboring and shielding, elements of a felony under federal law,
Title 8 U.S. Code § 1324
."
"Where aliens and jobs are concerned, even many categories of nonimmigrant aliens (temporary visitors) including aliens who lawfully enter under the Visa Waiver Program or with tourist visas may not work in the United States and immediately become subject to removal (deportation) if they seek gainful employment." ----MICHAEL CUTLER – FRONTPAGE mag
Trump Blasts 'MS-13 Lover Nancy Pelosi' in Nashville: 'She Loves MS-13'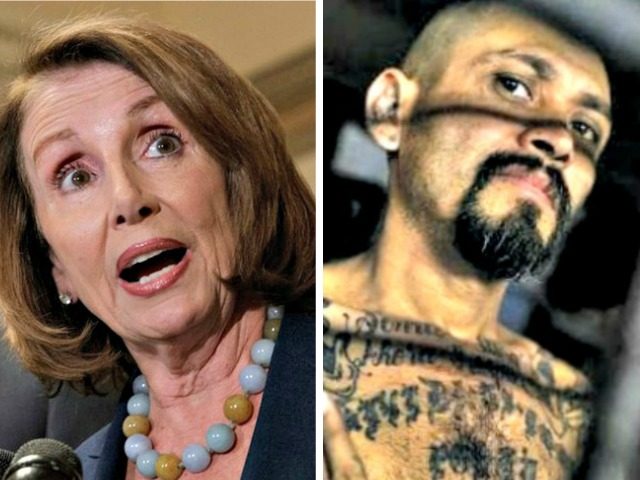 President Trump blasted House Minority Leader Rep. Nancy Pelosi (D-CA) during a rally in Nashville, Tennesee on Tuesday night.
While campaigning for Rep. Marsha Blackburn (R-TN), who is running for U.S. Senate, Trump slammed her Democratic opponent, Gov. Phil Bredesen (D), calling Pelosi an "MS-13 lover" after she defended the gang weeks ago.
"So Marsha's very liberal Democrat opponent, Phil Bredesen, I never heard of this guy, who is he," Trump asked the crowd. "He's an absolute total tool of
Chuck Schumer."
"And of course the MS-13 lover
Nancy Pelosi," Trump said.
"She loves MS-13, can you imagine," Trump continued. "Remember, I said they're 'animals' and she said, how dare you say that."
White House Spox: 'Unbelievable Democrats Standing with MS-13' Gang, Rather than 'Defending Americans'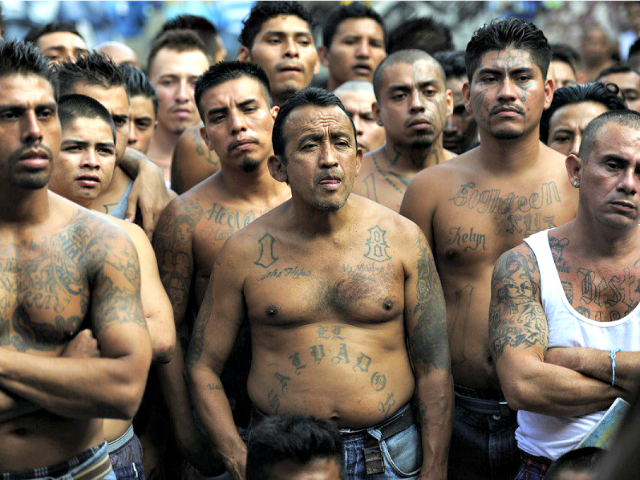 Democrats' defense of the violent El Salvadorian MS-13 gang — where many of the group's members are illegal aliens — is "unbelievable," says White House Deputy Press Secretary Hogan Gidley.
In an interview with SiriusXM's Breitbart News Daily, Gidley told Breitbart News Deputy Political Editor Amanda House that he is stunned by Democrats and the establishment media's defense of MS-13 after President Trump called members of the organization "animals."
When you contrast where this administration is, where this president is, on eradicating MS-13, you contrast that with

Democrats like Nancy Pelosi who are angry at the president for using the term 'animals' to describe a group whose function is basically animalistic

— to kill other people without remorse, without care. [Emphasis added]

It's unbelievable that the Democrats would cast their lot in with this type of group and choose to defend them as opposed to defending the American people

and also just anyone who would fall victim and prey to an MS-13 gang. [Emphasis added]

It's unbelievable to watch where we are in this country politically with the Democrats standing with MS-13

and defending them instead of coming out and agreeing [with Trump]. [Emphasis added]
Listen to Gidley's full interview with Breitbart News Daily here:
After Trump attacked MS-13, House Minority Leader Nancy Pelosi leaped to the groups' defense, saying "Does [Trump] not believe in the spark of divinity, the dignity and worth of every person? 'These are not people, these are animals.' The president of the United States."
Likewise, the left-wing Southern Poverty Law Center has continued defending MS-13 following Trump's attack, writing in an online post that calling the violent gang members "animals" is "racist" and "dehumanizing:"
Deported Illegal Alien Rapist, Kidnapper, Burglar Reenters U.S., Nabbed by Border Agents
Border Patrol agents patrolling the area of San Luis, Arizona arrested a Mexican national with previous felony convictions of first-degree rape, second-degree kidnapping, and first-degree burglary early Thursday evening, U.S. Customs and Border Patrol (CBP)
announced
Friday.
Yuma Station agents arrested the male subject at approximately 4:34 p.m. on Thursday after he illegally entered the United States two miles east of the San Luis Port of Entry.
During processing, agents identified the 50-year-old male from Jalisco, Mexico as Deonicio Torres-Salazar who has felony convictions of first-degree rape, second-degree kidnapping, and first-degree burglary out of La Grande, Oregon in 1993.
He was previously removed from the United States through the Del Rio, Texas Port of Entry in September 2017. After further questioning, Salazar stated he was traveling to San Luis, Arizona.
Salazar has been charged with re-entry after deportation.
THE MURDEROUS MEXICANS….IN PELOSI, FEINSTEIN AND KAMALA'S HOMETOWN!
HOW MANY PRAYERS HAS KAMALA HARRIS SAID FOR KATE STEINLE?
Everyday there are 12 Americans murdered and 8 children molested by Mexicans!
Steinle's murderer, Jose Zarate and been deported 5xs!
"While walking with her father on a pier in San Francisco in 2015, Steinle was shot by the illegal alien. Steinle pleaded with her father to not let her die, but she soon passed in her father's arms."
Mexican Authorities Capture Drug Lord's Brother Wanted for Cartel Hit in Texas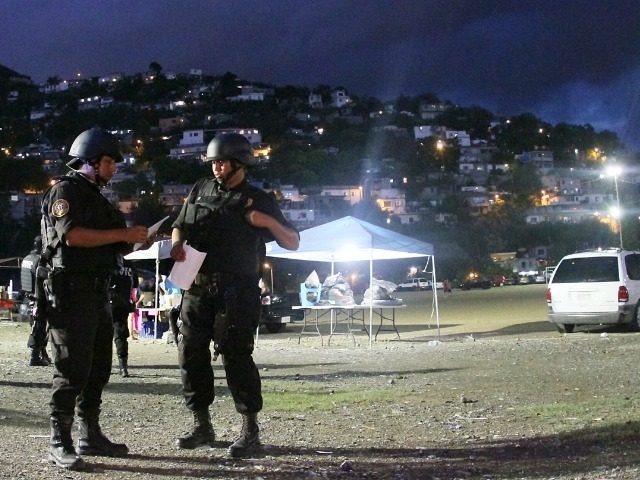 Mexican authorities arrested the brother of a top Mexican drug lord in connection with his alleged role in ordering a cartel murder near Dallas in 2013.
This week, agents with Nuevo Leon's State Investigation Agency tracked down and, with the help of the Mexican Navy, arrested Ramon "El Gatillo or El Ramoncillo" Villarreal Hernandez. After the arrest, the agents turned him over to Mexico's Attorney General's Office who is handling an extradition request from the U.S. government, where Villarreal is wanted in connection with ordering a cartel hit near Dallas.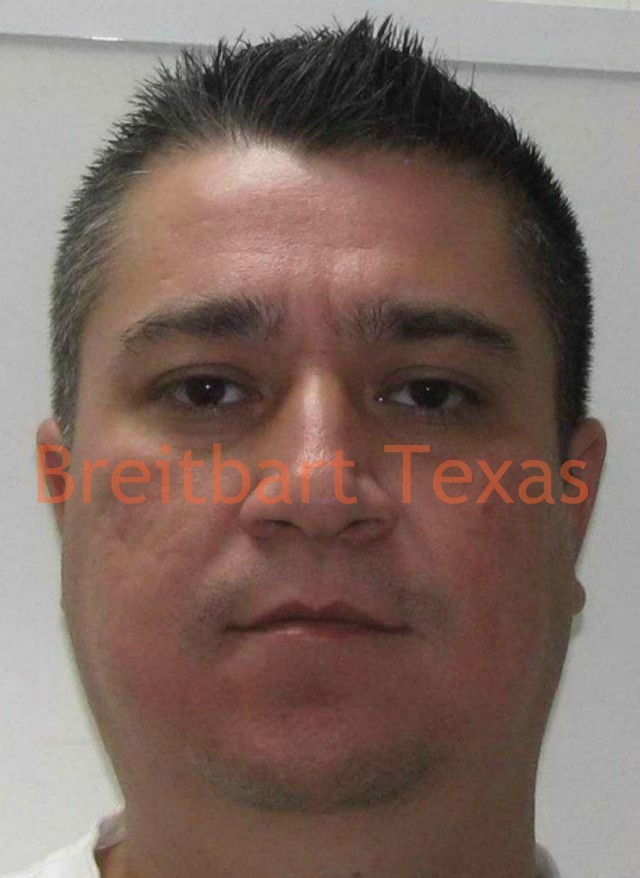 Law enforcement sources in Nuevo Leon revealed to Breitbart Texas that Villarreal has been investigated for assault and robbery charges in the municipality of China, However, he was not arrested and has a clean criminal history.
Villarreal is the brother of Rodolfo "El Gato" Villarreal Hernandez, a top lieutenant with the Beltran Leyva Cartel. The cartel has been taking part in a fierce fight for control of the state with rival Beltran Leyva boss Hector "La Burra or HH" Huerta Rios.
The two Villarreal brothers are believed to have been the men who ordered the murder of Mexican attorney Juan Jesus Guerrero Chapa in Southlake, Texas, not far from Dallas. Guerrero Chapa represented Gulf Cartel boss Osiel Cardenas Guillen who currently in a U.S. prison.
Despite Guerrero Chapa's ties to the Gulf Cartel, the murder is linked to the Villarreal brothers blaming the attorney for their father's death.
Editor's Note: Breitbart Texas traveled to the Mexican States of Tamaulipas, Coahuila, and Nuevo León to recruit citizen journalists willing to risk their lives and expose the cartels silencing their communities. The writers would face certain death at the hands of the various cartels that operate in those areas including the Gulf Cartel and Los Zetas if a pseudonym were not used.
Breitbart Texas' Cartel Chronicles
are published in both English and in their original
Spanish
. This article was written by Tony Aranda from Nuevo León and "J.M. Martinez" from Coahuila.
FBI 'Most Wanted' Cartel Leader Arrested in Mexican Border State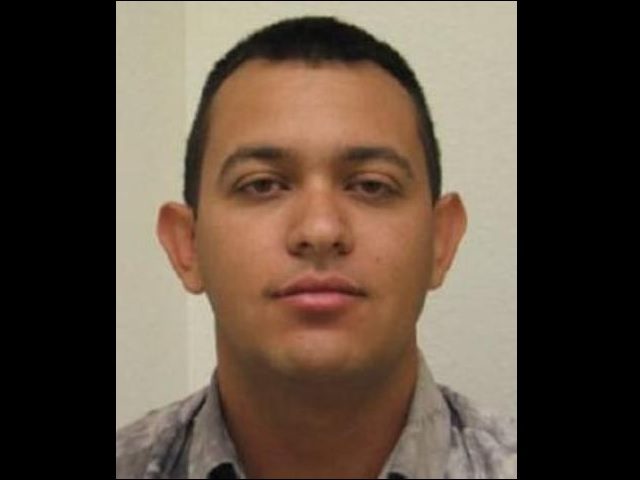 The National Security Commissioner for Mexico, Renato Sales, confirmed the capture of Carlos Arturo Quintana, "El 80," the leader of "La Línea"–the armed wing of the Juárez Cartel (Nuevo Cartel de Juárez) and one of the FBI's most wanted fugitives.