EVERY AMERICAN (Legal) IS ONE PAYCHECK AND 12 ILLEGALS AWAY FROM BEING HOMELESS
'I feel like we're worse than the homeless': Inside the impoverished communities of THOUSANDS living in Winnebagos across LA
Thousands of people are using campers as makeshift homes as housing prices continue to rise in California




Sharon Manley, 77, and Kraig Goins, 58, have been living together in motor homes for the last 15 years




Diamond Haynes, who is in her 30s, was forced into living in a camper after her apartment burned down



Dee Timmons moved into a camper after her divorced parents lost their homes in the 2008 recession


Thousands of people in Los Angeles,
California
, are living in battered Winnebagos and motor homes as residences to avoid living on the street.
These recreational vehicles serve as a cheaper options for those with lower incomes as the housing market continues to skyrocket year after year.
The 2017 Greater Los Angeles Homeless Count recorded 4,545 campers and RVs in L.A. that could serve as makeshift homes, according to the
Los Angeles Times
.
The newspaper investigated these areas to discover the hidden homeless that are living inside these impoverished communities.
Thousands of Los Angeles, California, residents are living in battered Winnebagos and motor homes as the rent continues to rise across the city
The 2017 Greater Los Angeles Homeless Count recorded 4,545 campers and RVs in L.A. that could serve as makeshift homes
In certain areas across the city, a line of motor homes will park along the road. These unconventional housing communities are cheaper options for people who are unable to afford rent
Luis Sinco, a Los Angeles Times reporter, visited several motor home encampments to better understand the people who live inside these unconventional homes.
The first couple he met was Sharon Manley and Kraig Goins who call each other the 'odd pair'.
While Manley is 77 years old and looks like a friendly grandmother, Goins is 58 years old and could've stepped straight out of a rock concert.
They live together in a camper parked outside a chocolate factor in Gradena, the south region of Los Angeles.
Manley told Sinco she came to L.A. in the late 1970s from Iowa with her two teenage sons after she got divorced from her then-husband.
Sharon Manley, 77, moved to Los Angeles from Iowa in the late 1970s with her two teenage sons. She has no source of income after working as a sales clerk and a maid
Kraig Goins, 58, lived in Torrance, California, before he moved to Los Angeles after he graduated from high school inn 1978. He has been romantically involved with Manley and living with her in different motor homes for the last 15 years
Her two sons have since died - one from a fatal confrontation with the police and the other fighting a covert war in Central America.
She worked as a sales clerk and maid while Goins was a skateboarder who graduated from high school in Torrance, California, in 1978.
Manley and Goins met and became involved romantically in the late 1990s. Since, they have lived in multiple motor homes over the last 15 years but have never been married.
Sinco reported that Manley has no income, health insurance, or money coming from Social Security. She said police have barred her from retrieving her driver's license and other identification.
Manley lights up a cigarette inside her recreational vehicle. Her last motor home with Goins was impounded because it had expired tags. She said the police are unsympathetic to the issues they face
The odd pair's last motor home was impounded because of expired tags.
Goins receives general relief assistance, which includes $200 in food stamps and $200 in cash per month. He used to work as a mechanic and uses those skills to repair and sell bikes from others living on the street.
'Sometimes I feel like we're worse than the homeless,' Goins said to the Los Angeles Times.
'This is not a recreational vehicle,' he said. 'This is our home. For this, we're not accepted by society. We are castaways.'
He explained that these days there are too many people living in these type of communities, which causes them to be typecast by society and the police.
Manley said she would like to have an apartment or a small home, but she is unable to achieve this with how fast rent prices continue to go up.
Cliff Allen, 67, from Nashville, Tennessee, moved to Los Angeles in 1985. He worked with a real estate agent to help fix up apartments and houses before that person died eight years ago
Allen lost his source of income once the agent died. But since, he was able to apply for Social Security benefit and receive an apartment with Section 8 housing
Another person living in these communities is Cliff Allen, 67, from Nashville, Tennessee.
He is blind in one eye from a childhood accident and moved to L.A. in 1985. Allen met a real estate agent in the 1990s who gave him a job fixing up housing units before they were sold.
Allen was then allowed to stay in vacant homes and apartments until they were sold. Or he would park his white camper on construction sites.
That was until the real estate agent died and Allen's ability to make money slowly disappeared.
Allen began parking his camper in Manchester Square where other homeless people were moving in.
The 67-year-old was able to sell his white camper for $1,000 after he moved into his one-bedroom apartment. His camper used to be parked in Manchester Square near the Los Angeles International Airport
He now collects $1,000 from Social Security benefits and was able to move into an apartment after securing Section 8 housing.
Allen sold his 22-foot camper to a friend after he was able to secure his one-bed room apartment that has a public park across the street.
'Jesus is always looking out for old Cliff,' he said.
Diamond Haynes, who is in her late 30s, moved from Inland Empire to South L.A.
She admitted to Sinco that she was faced with hardship after she became addicted to crystal meth, her apartment burned down, and she lost her seven children to the foster care system.
Diamond Haynes, who is in her 30s, lived in a shabby trailer before it was impounded and was forced to leave. She shared with a Los Angeles Times reporter that she lost all seven of her children to the foster care system
Haynes became addicted to crystal meth. Her whereabouts are currently unknown but some say she checked into drug rehab after her camper was impounded.
Haynes' trailer was impounded shortly after she talked with Sinco. She has since disappeared onto the streets of L.A., but some say she might be in drug rehab.
David Sweeny, 51, lives under the underpass on the way to Los Angeles International Airport.
He is a Marine Corps veteran who served during the Gulf War. The 51-year-old arrived in L.A. 17 years ago and found random jobs such as working as an electrician.
David Sweeny, 51, lives in a trailer underneath the underpass near Los Angeles International Airport. He served in the Marine Corps during the Gulf War
Sweeny had a home with his former girlfriend and another couple, but he was left to pay the rent on his own. He moved into a 28-foot motor home in 2015
Sweeny once lived in a home with his girlfriend and another couple. But he was eventually left on his own with the house and it became too expensive to pay the rent.
'The rent was outrageous,' he said. 'I became a slave to paying it.'
He bought a 28-foot motor home in 2015 and has been living in it since, moving to different locations before settling in Manchester Square.
Dee Timmons, 37, grew up in a relatively middle class family. That was until her divorced parents both lost their homes during the 2008 recession. She was left to survive on her own
Timmons lives in a camper with her two Pitt Bull puppies. She refuses to accept government assistance but will occassionally accept money from family members
The final person Sinco spoke with was Dee Timmons, 37, who was raised relatively middle class before her life was changed.
Both of her divorced parents lost their homes during the recession of 2008. She was left to fend for herself.
Timmons bought a 36-foot motor home two years ago and has been living in it since in areas of south L.A. She has three children, all of which live with different family members.
The 37-year-old currently does not have a job after working as a sales clerk, security guard and maid.
But she refuses to apply for government assistance and relies occasionally on relatives sending her money.
'Why do you think people who live like this are sad? This ain't sad. I do all right. I ain't hungry and I got a place to stay,' she said.
Read more:


Read more: http://www.dailymail.co.uk/news/article-5457041/impoverished-communities-people-living-Winnebagos-LA.html#ixzz58jXXcqxx
Follow us: @MailOnline on Twitter | DailyMail on Facebook
HOMELESS IN AMERICA WHERE 40 MILLION ILLEGALS HAVE JOBS, AND SUCK IN BILLIONS IN WELFARE!
With last month's publication in the opinion section of The Oregonian of an anti-homeless rant by Columbia Sportswear president and CEO Tim Boyle, an effort has begun to shift the response to city's the homeless crisis to a more open policy of criminalization.
"Today, each of the top 5 billionaires owns as much as 750 million people, more than the total population of Latin America and double the population of
the US."....AND THEY ALL WANT AMNESTY, OPEN BORDERS, NO E-VERIFY AND NON-ENFORCEMENT TO KEEP WAGES DEPRESSED!
MEXIFORNIA: WHERE LA RAZA AND THEIR CARTELS LOOT FIRST!

California used to be home to America's largest and most affluent middle class. Today, it is America's poverty capital. What went wrong? In a word: immigration. SPENCER P. MORRISON
*
"Thirteen years after welfare reform, the share of immigrant-headed households (legal and illegal) with a child (under age 18) using at least one welfare program continues to be very high. This is partly due to the large share of immigrants with low levels of education and their resulting low incomes — not their legal status or an unwillingness to work. The major welfare programs examined in this report include cash assistance, food assistance, Medicaid, and public and subsidized housing." Steven A. Camarota
TRUMP'S SECRET AMNESTY, WIDER OPEN BORDERS DOCTRINE TO KEEP WAGES DEPRESSED.
"During the same month that Schlafly had backed Trump for his "America First"
agenda, Nielsen's committee released an ideologically-globalist report, promoting
the European migrant crisis as a win for big business who would profit greatly
from a never-ending stream of cheap, foreign migrants."
AMERICA: ONE PAYCHECK AND TWELVE ILLEGALS AWAY FROM HOMELESSNESS!


A dashcam video of downtown Los Angeles on Christmas day reveals a stunning sight: hundreds of tents and lean-tos on the sidewalks that serve as shelter for the homeless. The scene is reminiscent of a third-world country. RICK MORAN / AMERICANTHINKER com
HOMELESS CRISIS IN LOS ANGELES, MEXICO'S SECOND LARGEST
CITY, WORSENS BY THE DAY…. Approximates the great depression
93% of the murders in Los Angeles are by Mexicans
HOMELESS AMERICA'S HOUSING CRISIS as 40 million illegals have climbed U.S. open borders.
EVERY AMERICAN (Legal) only one paycheck and two illegals away from living in their cars.
Orange County's Largest Homeless Camp Cleared Out
Last September I wrote about a homeless camp which had grown up along the bike path which stretches along the Santa Ana River in Orange County, California. Residents in the area complained about trash, human waste, and crime. People living in the camps were constantly in fear of violence from those nearby, many of whom have substance abuse or mental health problems. Last week, after a lengthy legal battle involving the ACLU, a judge ruled that Orange County could begin to clear out the camps so long as people were given a place to go. Fox News reports:
Trash trucks and contractors in hazmat gear have descended on the camp and so far removed 250 tons of trash, 1,100 pounds of human waste and 5,000 hypodermic needles.
But the effort hasn't been without controversy as homeless advocates, the American Civil Liberties Union and a federal judge have all weighed in on the fate of some-700 people evicted from their home along the Santa Ana River — next to Angel Stadium of Anaheim and a few miles from Disneyland, outside Los Angeles.
Spitzer, whose district includes the encampment, has battled the advocates since last fall when the decision was first made to close the camp. The ACLU and others filed a federal civil rights lawsuit to stop this and several stays have ensued until last week, when the final go-ahead was granted.
For those being evicted, a mediation with U.S. District Court Judge David Carter offered the choice of a bed in a shelter or a month-long motel voucher; medical aid; drug treatment; job training; storage for their belongings and housing for pets at the county animal shelter.
So far, 544 people have been moved to shelters and motel rooms and approximately 100 remain at the riverbed. Crews counted 207 tents, but it is unclear if they are occupied.
The LA Times reported the offer of free vouchers for motels and food attracted people from other areas who were looking for a handout:
As word spread about motel vouchers, homeless people from different parts of Southern California began streaming in, trying to get their names on a waiting list.
"We know there are new faces and they're exploiting the goodness of the county. But we know who's been here because we have inventory," said County Supervisor Todd Spitzer.
County Chief Executive Frank Kim said county workers are familiar with the people who have called the riverbed home. But that hasn't stopped new people from arriving, he said.
"Just yesterday, I was out here and people would open up their cars and a bunch of other people would step out with their sleeping bags, looking for a motel voucher," Kim said. "We want to be clear that vouchers are being offered only to the riverbed residents. But we will work with all the homeless to help connect them to other services they need."
But for the people who had been living in the camp, this seems to have been a positive step. As I pointed out last year, there are reports of fights and even rapes taking place at this camp. Drug dealers, who move in to profit from the people with substance abuse problems, discourage anyone calling the police so most crimes aren't reported.
Alice Simpson, 57, originally from Alabama, said she was "thrilled to get into safety." She stood in the shade of a tree, counting down the minutes until transportation arrived to take her to the Bridges at Kraemer Place, a county-run shelter in Anaheim.
"I'm very comfortable with this move and I want to go in without fear," said Simpson, who has been diagnosed with symptoms associated with schizophrenia. "I have been living in fear at this camp and the person I call my best friend is 911. Maybe that will change now."
Now the people who live near this camp won't have to deal with the problems it creates and the bike path can become a community asset for recreation again. The problem, of course, is that all of this is going to cost money. There are an estimated 5,000 homeless people in Orange County, but that's a fraction of the number in nearby areas, including Los Angeles. This effort to deal with a problem has now created a cleared out campsite along the river which hundreds of homeless people from LA could descend on and inhabit.
Judge David Carter, who approved clearing the camp, stood nearby while it was being cleared. There was no violence and no arrests were made, at least so far. As this CBS 2 report makes clear, police will be revisiting the site for several weeks, encouraging people to accept help or move on. Eventually, if that fails to work, they will arrest those who remain behind or those who show up to take their place. In the long run, that's going to be the only way to keep this area clear, i.e. enforce the law against camping there.
"This argues more for the idea that liberalism is just good old-
fashioned government greed: once in power, government
employees make themselves wealthy at the expense of everyone
else and create the traditional exploitive society where the few live
by impoverishing the many."
The Politics of San Francisco's Homelessness Problem
About a year ago, in January 2017, Leilani Farha visited the city of San Francisco and was appalled at the extent of the substandard housing conditions suffered by San Francisco's homeless population. Leilani works for the United Nations as a special rapporteur on adequate housing. She travels around the world to investigate housing conditions and called the housing conditions of San Francisco's homeless "unacceptable." She concluded that California "is allowing, by international human rights standards," conditions are that "deplorable."
This is particularly disturbing when one considers that California is the most populous and the wealthiest state in the wealthiest country in the world. San Francisco has made some effort to deal with homelessness. The city spent $275 million on homelessness in the fiscal year that ended in June 2017 and is expanding that to $305 million for the year that ends in June 2018.
But that is not enough, since there is a long waiting list for nighttime shelters. Visitors to San Francisco are appalled to see persons on sidewalks committing drug crimes such as injecting themselves with needles. And the city has areas now fouled by the smell of human waste.
One has to wonder what San Francisco, which has some of the wealthiest citizens in the nation, is doing with all their money. After all, the major tenet of liberalism, which San Francisco declares is its guiding public policy, is to help the disadvantaged and poor.
In order to understand the lack of financial commitment to helping the homeless, it may be helpful to review the salaries of San Francisco County "public servants." Their jobs, and their professed mission, is to devote themselves to helping the needy. There is no shortage of money, but there appears to be a shortage of commitment to allocating public taxes to helping the homeless.
The money goes to those who are dedicated to helping the homeless. There are many examples of salary extravagance. For example, according to the websiteTransparentCalifornia. com, Madonna P. Valencia, the manager of the Dept. of Public Health, had a salary of $275,395.65 in 2016. In addition to that, she received benefits of $65,154.15 in that year for a total compensation package of $340,549.80. Another manager of public health, Theresa A. Dentoni, received $276,109.42 in 2016 and benefits of $64,073.87 for a total of $340,183.73. And this in a city that cannot afford to make portable toilets available to residents.
The assistant medical examiner, Harminder S. Niarula, another person in public health, had a total salary in 2016 of $336,000. Stephen C. Wu, a senior physician specialist, earned $336,000 in 2016. Another supervising physician specialist, Catherine T. James, collected $333,000. And nursing supervisor Patricia Carr got $333,000.
The list of those in public health working for the County of San Francisco goes on and on. It appears that $300,000 is a benchmark for the top officials. There are about 300 persons in San Francisco County's government who received a salary in the $300,000 to $400,000 area. Then there are over 2,300 people working for the County of San Francisco who earn between $200K and $300K a year.
The point is, these people, numbering less than 2,300, took in about $575,000,000 in 2016 just in salary and benefits. If you add those who made from $300K to $400K in 2016, that's an additional $100 million. So in 2016, San Francisco County spent about $675,000,000 on just 2,600 salaried employees. That's over a half-billion dollars taken by less than 3,000 people while in 2017 at least 12,000 persons lived on the streets, and San Francisco couldn't afford to provide portable toilets to them or overnight sleeping facilities.
This kind of economic argument is made all the time by Democrats, who say the top CEOs can afford to pay their employees more. The voters of San Francisco have the right to ask why, if the top officials of San Francisco make this amount of money, some can't be set aside for the homeless of San Francisco, especially since San Francisco likes to boast that it is the most liberal and accommodating city to those in need.
Perhaps someone should sue the City of San Francisco, using the argument that the primary function of government is public safety and health. For once, a federal Judge might make a ruling to force pay cuts for these people and devote more of the county's resources to paying for facilities to meet the health needs of the homeless.
So far, the liberal rhetoric of San Francisco has succeeded only in making public employees wealthy, not safeguarding the public health and safety of the residents. Amid the wealth and luxury of San Francisco, there is a growing population of poor and destitute residents. This argues more for the idea that liberalism is just good old-fashioned government greed: once in power, government employees make themselves wealthy at the expense of everyone else and create the traditional exploitive society where the few live by impoverishing the many.
The facts are clear: in the most liberal and progressive and Democrat-controlled city in the country, one can find the largest homeless population living in the unhealthiest conditions of any city.

EXCLUSIVE: Michael Savage Unveils Platform for Possible California Senate Run: Borders, Language, Culture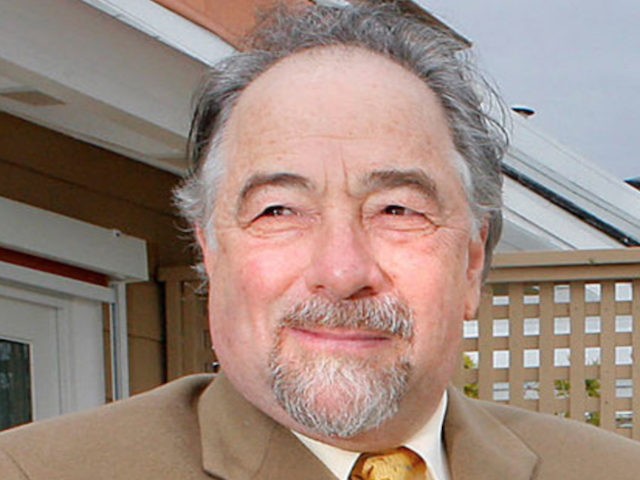 NEW YORK — As Michael Savage contemplates a run for the U.S. Senate in California, the radio star on Monday unveiled a platform of borders, language and culture.
In an email to Breitbart News, Savage outlined his plan for the Golden State if he decides to jump into the race:
Seal the borders, build the wall like a citadel, deport illegal aliens.

English is the only language permitted on government documents, including ballots used for voting. Again: English only voting

Fix the homeless problem in the big cities of California – get rid of the needles, feces and trash off the streets.

Bring the state taxes of California down to 9%.

No more racism as a way of life among the political class.

Be strong on the environment.
On his national program on Friday, "The Savage Nation" host said he was asked by "some very important people" to run as an independent against Sen. Dianne Feinstein.
Listen to the audio here:
Savage told his audience: "Some very important people have come to me and said 'Savage, would you like to run as an independent for the U.S. Senate in the of California against the esteemed Dianne Feinstein?'"
"Now you may say 'you don't have a ghost of a chance.' With all those illegal aliens, with all that union money, with no press on your side, how could you David run against the Goliath of Feinstein? […] I've been holding down the fort for 24 years this March. 24 years in the radio business and I am younger than Dianne Feinstein.
"That's right. I've been asked by a number of very powerful, important people to run as an independent for the U.S. Senate in the state of California and I am contemplating whether I really want to leave what I've worked for all my life and roll in the mud because politics is the dirtiest business on the planet."
JOHN BINDER
CALIFORNIA MOVES CLOSER TO FINAL ANNEXATION BY MEXICO
DE FACTO CITIZENSHIP PER LA RAZA:
NO TEST, NO BACKGROUND CHECKS ON CRIMINALITY, NO BACK TAXES, NO
FINES.... JUST JUMP STRAIGHT TO VOTING BOOTHS! AND VOTE OFTEN!!!
In 2013, California lawmakers passed legislation that allowed illegal aliens to obtain driver's licenses if they can prove to the Department of Motor Vehicle (DMV) their identity and state residency. The plan was one of the largest victories to date by the open borders lobby.… JOHN BINDER – BREITBART.com
THE MURDEROUS MEXICANS….
Everyday there are 12 Americans murdered and 8 children molested by Mexicans!
Steinle's murderer, Jose Zarate and been deported 5xs!
"While walking with her father on a pier in San Francisco in 2015, Steinle was shot by the illegal alien. Steinle pleaded with her father to not let her die, but she soon passed in her father's arms."
Adios, California
A fifth-generation Californian laments his state's ongoing economic collapse.
By Steve Baldwin
American Spectator, October 19, 2017
What's clear is that the producers are leaving the state and the takers are coming in. Many of the takers are illegal aliens, now estimated to number over 2.6 million. The Federation for American Immigration Reform estimates that California spends $22 billion on government services for illegal aliens, including welfare, education, Medicaid, and criminal justice system costs. Liberals claim they more than make that up with taxes paid, but that's simply not true. It's not even close. FAIR estimates illegal aliens in California contribute only $1.21 billion in tax revenue, which means they cost California $20.6 billion, or at least $1,800 per household.
Nonetheless, open border advocates, such as Facebook Chairman Mark Zuckerberg, claim illegal aliens are a net benefit to California with little evidence to support such an assertion. As the Center for Immigration Studies has documented, the vast majority of illegals are poor, uneducated, and with few skills. How does accepting millions of illegal aliens and then granting them access to dozens of welfare programs benefit California's economy? If illegal aliens were contributing to the economy in any meaningful way, California, with its 2.6 million illegal aliens, would be booming.

Furthermore, the complexion of illegal aliens has changed with far more on welfare and committing crimes than those who entered the country in the 1980s. Heather Mac Donald of the Manhattan Institute has testified before a Congressional committee that in 2004, 95% of all outstanding warrants for murder in Los Angeles were for illegal aliens; in 2000, 23% of all Los Angeles County jail inmates were illegal aliens and that in 1995, 60% of Los Angeles's largest street gang, the 18th Street gang, were illegal aliens. Granted, those statistics are old, but if you talk to any California law enforcement officer, they will tell you it's much worse today. The problem is that the Brown administration will not release any statewide data on illegal alien crimes. That would be insensitive. And now that California has declared itself a "sanctuary state," there is little doubt this sends a message south of the border that will further escalate illegal immigration into the state.
"If the racist "Sensenbrenner Legislation" passes the US Senate, there is no doubt that a massive civil disobedience movement will emerge. Eventually labor union power can merge with the immigrant civil rights and "Immigrant Sanctuary" movements to enable us to either form a new political party or to do heavy duty reforming of the existing Democratic Party. The next and final steps would follow and that is to elect our own governors of all the states within Aztlan."
Indeed, California goes out of its way to attract illegal aliens. The state has even created government programs that cater exclusively to illegal aliens. For example, the State Department of Motor Vehicles has offices that only process driver licenses for illegal aliens. With over a million illegal aliens now driving in California, the state felt compelled to help them avoid the long lines the rest of us must endure at the DMV. And just recently, the state-funded University of California system announced it will spend $27 million on financial aid for illegal aliens. They've even taken out radio spots on stations all along the border, just to make sure other potential illegal border crossers hear about this program. I can't afford college education for all my four sons, but my taxes will pay for illegals to get a college education.
JUDICIAL WATCH
The true cost of all that "cheap" Mexican labor is staggering!
THE ENDLESSLY HISPANDERING DEMOCRAT PARTY funded by Wall Street's biggest criminals says it is "ALL NEW"…. Meaning open borders to keep wages depressed and no regulation of plundering banks!
It's Obama's wet dream!
Oakland's Mayor Just
Committed A Felony By
Warning Illegal Aliens
That ICE Was Coming
Jeff Sessions, call your office, please.
There was a time when this would have seemed remarkable, but since we're talking about California in 2018 it's probably par for the course. The Democratic Mayor of Oakland, California, Libby Schaaf, sent out a public warning this weekend which was supposedly designed to "protect the residents" of her city. Only this particular public service announcement wasn't intended for all of Oakland's residents. It was only applicable to the illegal aliens residing there.
She was warning them of "credible information" she had received, indicating that the next big ICE sweep would be targeting illegals in her city. She was not seeking to induce any sort of "panic" there, mind you. She just wanted to keep people safe. (Fox News)
The mayor of a sanctuary city in California issued a warning that U.S. Immigration and Customs Enforcement (ICE) could be conducting a raid in the area as soon as Sunday — ratcheting up tension with the feds while giving her constituents an early heads-up.
Libby Schaaf, the Democratic mayor of Oakland, shared the warning — which she said she "learned from multiple credible sources" — in a press release on Saturday, "not to panic our residents but to protect them," Fox 2 reported.
The mayor said she didn't know further details of the ICE operation, but claimed she felt it was her "duty and moral obligation as Mayor to give those families fair warning when that threat appears imminent."
Here's the thing. When you're an elected official and you warn people about a flu epidemic, a wildfire approaching the city or a water main break, you're responsibly protecting your residents. When you warn a criminal that law enforcement is coming for them you're engaged in something known as "harboring." (Specifically, to clandestinely shelter, succor, and protect improperly admitted Aliens.)
Is this some sort of general guideline or suggestion? No. It's actually embedded in federal law and has been for as long as anyone reading this has been alive. Here's how it's structured, courtesy of the Cornell Law School.
8 U.S. Code § 1324 (a) (1) (A) (iii)
Any person who, knowing or in reckless disregard of the fact that an alien has come to, entered, or remains in the United States in violation of law, conceals, harbors, or shields from detection, or attempts to conceal, harbor, or shield from detection, such alien in any place, including any building or any means of transportation shall be punished as provided in subparagraph (B).
8 U.S. Code § 1324 (a) (1) (B) (ii)
A person who violates subparagraph (A) shall, for each alien in respect to whom such a violation occurs in the case of a violation of subparagraph (A)(ii), (iii), (iv), or (v)(II), be fined under title 18, imprisoned not more than 5 years, or both.
Do we really need to say much more than this? The White House has shown no hesitation in pursuing a termination of federal funding for cities engaging in this behavior. The President seems to be a big fan of the idea of "lock them up" when it comes to such violations. Why is the Mayor of Oakland exempt from this law?
Not to mention the fact that this isn't some average citizen we're talking about. This is the chief executive of a major city who was elected and took an oath to uphold the law. Rather than doing so, she is actively thwarting the efforts of federal law enforcement officials. Clearly, the legislators and the general populace of Oakland would have no interest in removing her from office, but she's certainly not immune from federal prosecution. Nobody is. It's simply insane that we're now living in a society where such a thing has been normalized.
Masters of the Universe: 'Unassuming' Silicon Valley Home Shatters Record with $2 Million Sales Price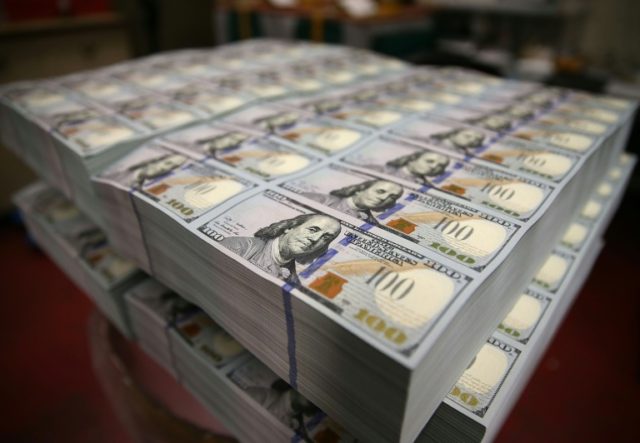 Houses in Sunnyvale, California, are selling for record multi-million dollar prices due to their proximity to Silicon Valley jobs, according to a report. The latest is a 648 square foot house sold in two days for $2 million.
http://www.breitbart.com/tech/2018/03/02/masters-of-the-universe-unassuming-silicon-valley-home-shatters-record-with-2-million-sales-price/
A "small, unassuming home in the Cherry Chase neighborhood," of Sunnyvale, California, which has two bedrooms, a total of 648 square feet in living space, and was described as "nothing particularly breathtaking," sold for $2 million recently, despite the fact that the asking price was $550,000 less.
"It sold for the highest square-foot price recorded in Sunnyvale — a stunning $2,358, according to MLSListings, which tracks homes sales going back to 2000,"
reported
Mercury News
, who claimed that the "jaw-dropping price tag suggests Sunnyvale, which has traditionally been less expensive than neighboring cities Cupertino or Palo Alto, is becoming a real estate destination in itself."
"As prices continue to increase throughout the Bay Area, pushing out even some highly paid tech workers, experts say more residents are flocking to relatively affordable Sunnyvale, driving up prices there," they explained. "Sunnyvale has become popular in part because of its proximity to Silicon Valley's tech jobs, said realtor James Morris of James Morris Homes, which has offices in San Jose and Saratoga. LinkedIn is headquartered in the city, Apple is just next door in Cupertino, and Google is on the other side in Mountain View. Millennials don't want to endure long commutes on the Bay Area's clogged freeways."
According to the report, the average house in Sunnyvale now sells for 28 percent over its listed price.
"They will pay that premium to be close to their jobs and not have to drive," declared realtor James Morris.
In June, it was
reported
that the average sales price of a home in Silicon Valley was up 6.4 percent, while in 2015, 11.3 percent of Bay Area residents were
revealed
to be living at or below the poverty line.
The high cost of living has pushed people into
leaving
their San Francisco jobs, as even tech workers on six-figure salaries have started to complain about "scraping by."
In a 2017
Guardian
article, one Silicon Valley employee
complained
that his six-figure salary was "pretty bad" for the area, and declared, "I didn't become a software engineer to be trying to make ends meet… Families are priced out of the market."
"The biggest cost is his $3,000 rent – which he said was 'ultra cheap' for the area – for a two-bedroom house in San Francisco, where he lives with his wife and two kids,"
reported
the
Guardian
in their article. "He'd like a slightly bigger property, but finds himself competing with groups of twentysomethings happy to share accommodation while paying up to $2,000 for a single room."
The Guardian also reported on other Silicon Valley employees who were receiving incomes "between $100,000 and $700,000 a year" but still allegedly had trouble "making ends meet."
"One Apple employee was recently living in a Santa Cruz garage, using a compost bucket as a toilet. Another tech worker, enrolled in a coding bootcamp, described how he lived with 12 other engineers in a two-bedroom apartment rented via Airbnb," they revealed.
"It was $1,100 for a fucking bunk bed and five people in the same room. One guy was living in a closet, paying $1,400 for a 'private room,'" one worker complained, while a female employee added, "We make over $1m between us, but we can't afford a house… This is part of where the American dream is not working out here."
In 2016, Breitbart News
reported
on a 24-year-old Silicon Valley software engineerwho opted to live in a converted Ford box truck, instead of paying high prices for an apartment in the surrounding areas.
Heartbreaking scenes of homelessness from a 'national disgrace'