Twice-Deported Illegal Alien Sentenced to Prison for Stealing $350K in Gov't Benefits
(CNSNews.com)

-- Mexican national and two-time deportee Andres Avelino Anduaga was sentenced on July 13 to 37 months in federal prison for stealing over $350,000 in government benefits – federal, state, and local -- while impersonating an American citizen for over 30 years, according to the U.S. Attorney's Office for the Southern District of California.
In addition to his 37-month sentence, Aduaga was ordered to repay $360,908.85 in restitution to the Social Security Administration, the California Department of Health Care Services and the County of San Diego.
"In 1980, Anduaga used a birth certificate belonging to a United States citizen to obtain a California Driver's License and a Social Security card," said the U.S. Attorney's Office in a
statement.
"Already a convicted felon, Anduaga used his new identity to commit a variety of crimes over the next 22 years."
As he admitted in his plea agreement, Anduaga used a stolen identity to apply for disability benefits from the Social Security Administration in 1989. The U.S. Attorney's Office reported that "Anduaga received almost $250,000 in Social Security benefits that he was not entitled to receive through 2016."
As a result of the Social Security benefits, Anduaga was also able to get MediCal health benefits that further cost the taxpayers of California more than $100,000. "Even after his Social Security was terminated in 2016, Anduaga signed up for CalFresh/Supplemental Nutrition (SNAP) benefits and continued to receive those benefits right up until his arrest in November 2017," reported the Attorney's Office.
In addition to his "Theft of Public Property," U.S. District Judge John Houston also sentenced Anduaga for living in the United States illegally.
"Anduaga admitted that, despite twice being deported as 'Jose Reyes' in 1994 and 2000, he was able to return and travel freely between the United States and Mexico using a U.S. passport that he obtained using the same stolen identity he used to defraud public assistance programs," reads the
statement
.
"The theft of Social Security benefits is a direct attack on the most vulnerable and needy members of our community," said U.S. Attorney Adam L. Braverman. "Every dollar stolen through this kind of fraud reduces the funds available to our retirees and other worthy beneficiaries."
"It is this kind of malicious theft of identity and people's hard-earned benefits which highlights the need for vigilance and thoroughness in all encounters which Border Patrol Agents undertake to thwart this kind of illegal activity,"
said
Chief Patrol Agent Rodney Scott. "This successful collaboration between the Social Security Administration, the U.S. Border Patrol and the Department of Justice highlights the need for, and importance of, cooperation among law enforcement partners."
I.R.S. ILLEGALS STOLEN 1.3 MILLION IDENTITIES!

THEY STEAL SOCIAL SECURITY NUMBERS TO STEAL JOBS, DRIVE ILLEGALLY, CONTRACT IN THE TRADES ILLEGALLY, AND VOTE FOR MORE ILLEGALLY and do it by invitation of the Democrat Party!
Mexicans cheat, distribute drugs, lie, forge documents, STEAL and kill as if it's a normal way of life. For them, it is. Mexico's civilization stands diametrically opposed to America's culture. FROSTY WOOLDRIDGE
Tijuana Resident Impersonated U.S. Citizen to Steal $361,000 in Government Benefits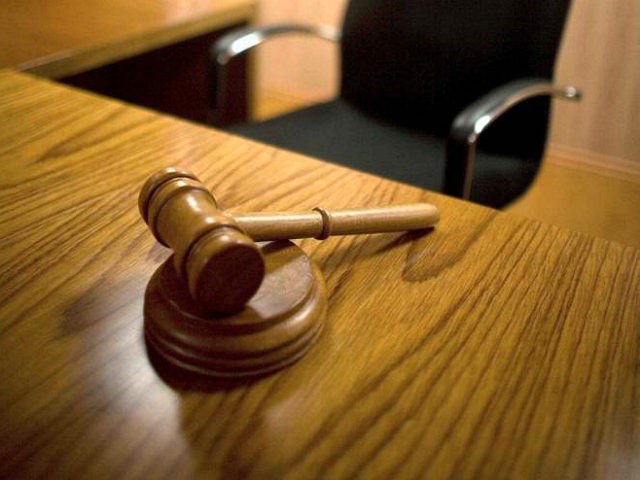 A Mexican citizen living in Tijuana with 40 aliases was sent to U.S. prison after admitting he assumed an American identity to collect almost $361,000 in government benefits fraudulently.
The U.S. Attorney's Office for the Southern District of California announced that Andres Avelino Anduaga, a Mexican citizen living in Tijuana, had admitted to obtaining a valid birth certificate of a United States citizen fraudulently in 1980, and then obtaining a valid California Driver's License and a Social Security card.
Anduaga used the stolen identity of Abraham Riojos, a U.S. citizen from a rural Florida town, to apply for and collect Social Security disability benefits beginning in 1989. Over the next 27 years, Anduaga collected $244,441 in monthly Social Security benefits, and another $100,000 in Medi-Cal health benefits from the State of California.
Anduaga also admitted that he was a convicted U.S. felon under the name "Jose Reyes" who had been deported from the U.S. at least twice, including 1994 and 2000.
Despite his fingerprints and photo being on a criminal file with Immigration and Customs Enforcement (ICE), Anduaga was able to use his stolen identity's birth certificate to obtain a valid U.S. passport that allowed him to cross the Mexican-American border freely.
The investigation that eventually entrapped Anduaga began in 2014, when the Social Security office in Chula Vista alerted its Office of the Inspector General that private mailboxes near the border might have been be connected to residency fraud, according to the San Diego Union-Tribune.
During a standard Social Security benefits review in 2015, a man claiming to be Riojos was using residency address of a mailbox rental facility on San Ysidro Boulevard. When required to appear for an office interview, the individual presented a California ID card identifying himself as Riojos and claiming to rent a room from a Chula Vista man.
An investigator with the California Department of Health Care Services called the man during the Riojos interview, andthe man confirmed the roommate situation. But when investigators visited the home in January 2016, the man admitted that Riojos had never lived there and was living in Mexico.
The Union-Tribune reported that a follow up investigation found that another person had tried to sign up for Social Security disability benefits in Oceanside, California, using a fake birth certificate with the same date and birthplace as the one for the Riojos name.
Further research found the initial man claiming to be Riojos had a criminal record under 21 aliases and six dates of birth stretching back to 1974, including gun violations, forgery, drug possession and multiple DUIs.
When the Social Security disability payments Anduaga was collecting were terminated in 2016, he signed up as Riojos and began receiving CalFresh Supplemental Nutrition Assistance Program benefits from San Diego County. Until being arrested in November 2017, Anduaga pocketed another $12,000 in CalFresh payments, according to the U.S. Department of Justice.
Anduaga faced up to 12 years in federal prison, full restitution for public assistance programs and a fine of up to $971,817.70. But based on his plea bargain, Anduaga was sentenced by U.S. District Judge John A. Houston on July 13 to only 37 months in federal penitentiary — one for every year he cheated the U.S. — and ordered to repay $360,908.85 in restitution to the Social Security Administration, the California Department of Health Care Services, and the County of San Diego.
ILLEGALS VOTING IN MASSIVE NUMBERS IN MEX-OCCUPIED CA
'Eleven of California's 58 counties have registration rates exceeding 100% of the age-eligible citizenry.'
'California has the highest rate of inactive registrations of any state in the country. Los Angeles County has the highest number of inactive registrations of any single county in the country'
''California is going to be a Hispanic state," said Mario Obeldo, former head of MALDEF. "Anyone who does not like it should leave."